Santa Barbara, CA: Gaviota Peak
Hike the western fringe of the Santa Ynez Mountains, one of the few ranges that runs east to west. Gaviota Peak overlooks the Pacific Ocean, the scenic Gaviota Coast and the Los Padres National Forest.
Heading out the door? Read this article on the new Outside+ app available now on iOS devices for members! Download the app.
001 – The trailhead is on California State Park land and there is a $2.00 fee to park beneath huge sycamore trees.
002 – Head left at the trail sign in a tranquil grove of sycamore and oak trees.
003 – At the Y fork go left. A short route to the right leads to the hot springs, a bonus after hiking the steep route to Gaviota Peak. Continue left coming out of the trees and into rolling grassy hills. Watch for cows.
004 – After ascending a grassy hill, you'll head into another grove of oaks.
005 – In the middle of the grove, you'll come to a closed gate. Walk around it and continue up the dirt track.
006 – On the right is a weathered Los Padres National Forest post signifying your entry into the forest. Continue east following the track as it winds further up toward the peak.
007 – On a clear day the 360 degree views are arguably some of the best in this corner of Santa Barbara, CA.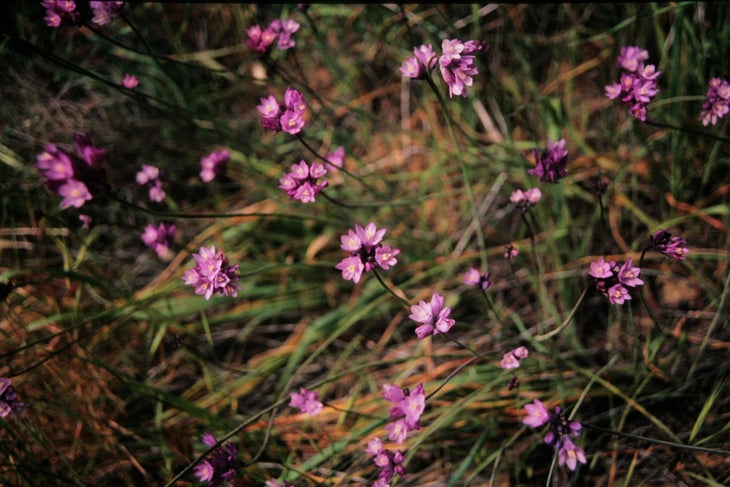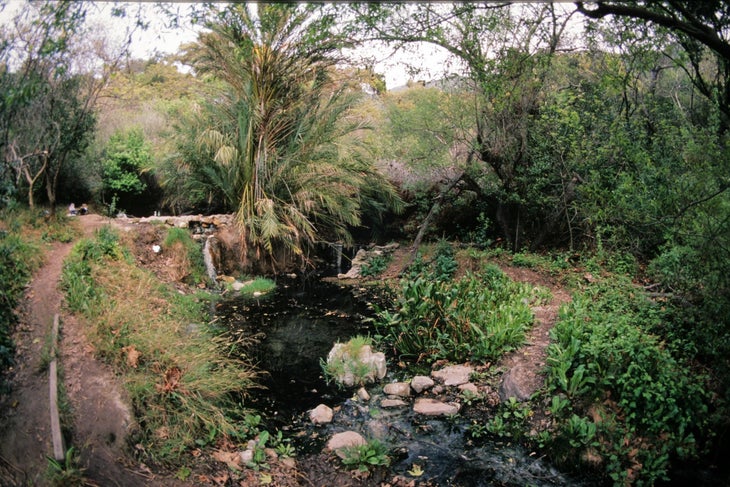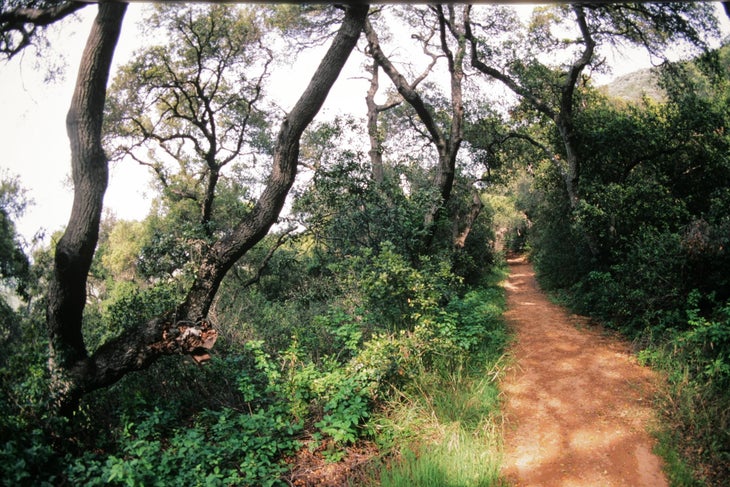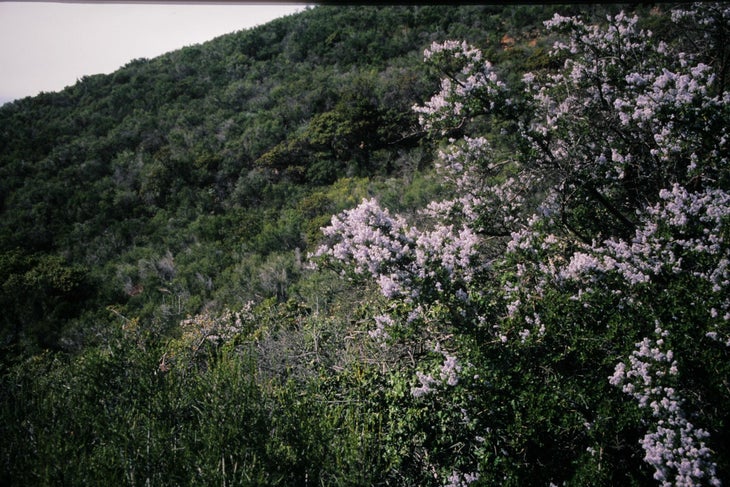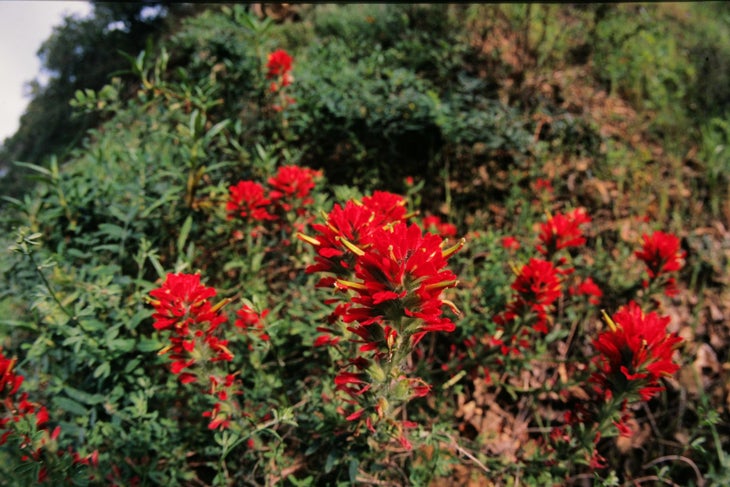 Trail Facts
Waypoints
001
Location: 34.504685, -120.225834
24-MAR-10 4:04:47PM
002
Location: 34.504155, -120.222473
24-MAR-10 4:10:35PM
003
Location: 34.503158, -120.21979
24-MAR-10 4:14:46PM
004
Location: 34.503488, -120.217619
24-MAR-10 4:22:20PM
005
Location: 34.504124, -120.215928
24-MAR-10 4:24:50PM
006
Location: 34.503494, -120.212686
24-MAR-10 4:38:55PM
007
Location: 34.501767, -120.198763
24-MAR-10 5:07:41PM
ChuckGraham_BlueDicks_IMG_0452.jpg
Location: 34.51561, -120.191803
Watch for wildflowers like these blue dicks that are prevelant along the trail.
ChuckGraham_HotSprings_IMG_0455.jpg
Location: 34.522399, -120.211029
On the way down take a short detour and enjoy the hotsprings after this steep hike.
ChuckGraham_GaviotaPeak_IMG_0456.jpg
Location: 34.528056, -120.209656
In a forest of coast live oak trees you'll come to a locked gate. Walk around it on the right.
ChuckGraham_Ceanothus_IMG_0458.jpg
Location: 34.511083, -120.230255
All along this trail fragrant ceanothus fills the hillsides.
ChuckGraham_IndianPaintbrush_IMG_0453.jpg
Location: 34.507688, -120.231628
Vibrant Indian Paintbrush is found all along the trail.