Santa Barbara, CA: Davy Brown Trail
This out and back hike runs through one of the prettiest backcountry canyons in Santa Barbara County in the Los Padres National Forest. A steady creek runs the entire length of Fir Canyon underneath a canopy of Douglas fir, sycamore and pine trees
Heading out the door? Read this article on the new Outside+ app available now on iOS devices for members! Download the app.
001 – At the Davy Brown Trailhead sign head east through a small forest of oak trees and a meadow zigzagging downward to the creek.
002 – At the creek crossing bear left underneath the shaded canopy of oaks and pines.
003 – There's a small interpretive sign dedicated to Edgar B. Davison, a forest ranger who built the trail in 1898-1899. He was one of the forst rangers in the region. He worked to preserve the Jeffrey Pine and controlled illegal grazing.
004 – A very short distance from there is a Y fork. Each route reconnects further down the trail. To stay with the creek stay to the right.
005 – Cross the creek with the runnel on your right.
006 – Hug the creek on your left with a huge sandstone boulder on your right. Then cross into a pretty meadow.
007 – Connect with another creek at the Davy Brown Campground. This creek is another tributary of the SIsquoc River.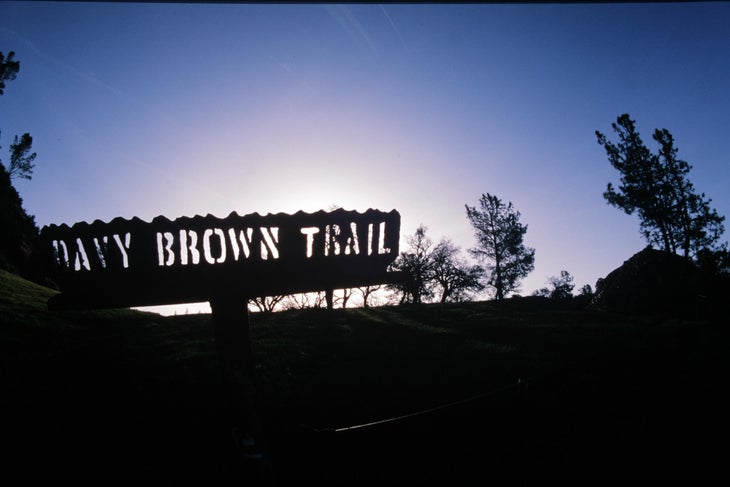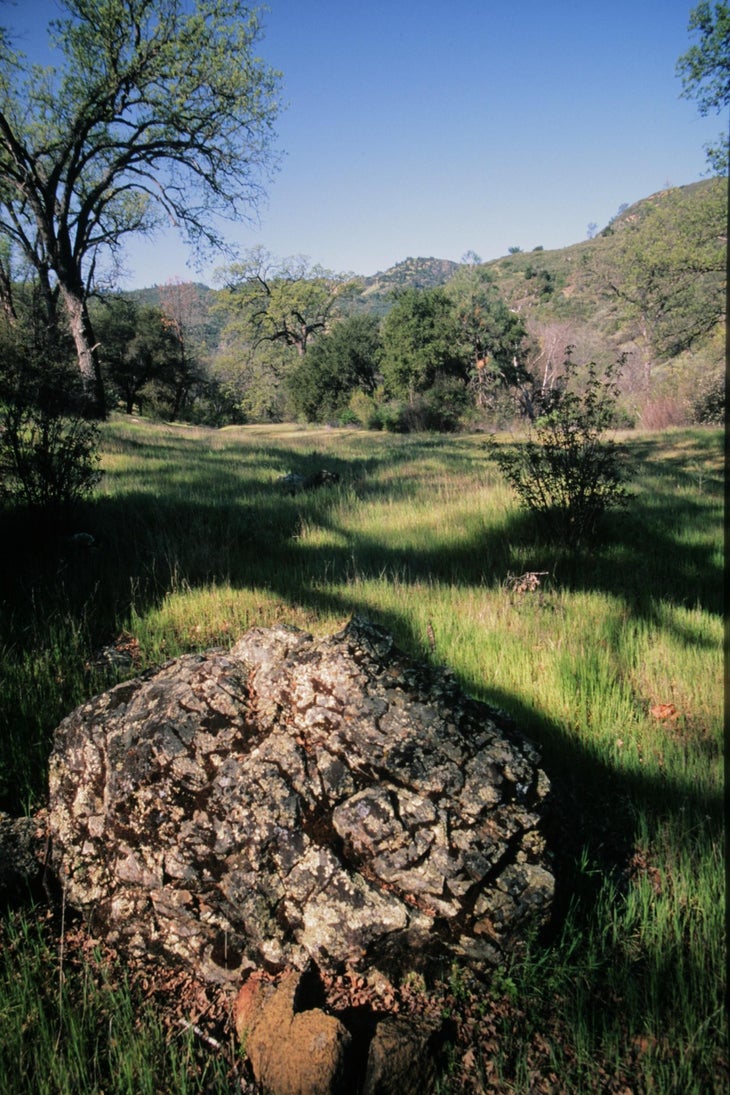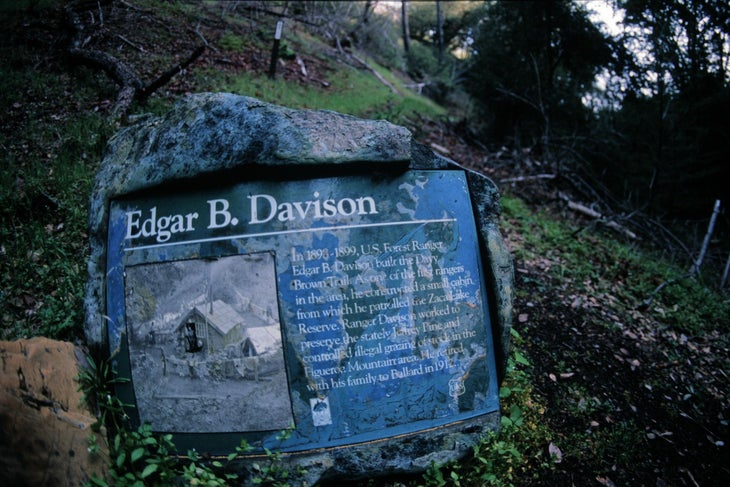 Trail Facts
Waypoints
001
Location: 34.730136, -119.97144
25-MAR-10 10:32:16AM
002
Location: 34.733115, -119.965662
25-MAR-10 10:43:37AM
003
Location: 34.739218, -119.968431
25-MAR-10 10:52:34AM
004
Location: 34.739745, -119.967956
25-MAR-10 10:57:57AM
005
Location: 34.753347, -119.965581
25-MAR-10 11:27:15AM
006
Location: 34.755037, -119.964013
25-MAR-10 11:31:21AM
007
Location: 34.758044, -119.954667
25-MAR-10 11:46:20AM
ChuckGraham_DavyBrownTrail_IMG_0460.jpg
Location: 34.739356, -119.967957
Davy Brown Trailhead sign at dawn.
ChuckGraham_DavyBrownTrail_IMG_0459.jpg
Location: 35.083956, -119.794922
ChuckGraham_DavyBrownTrail_IMG_0461.jpg
Location: 34.730045, -119.969673
Edgar B. Davison interpretive sign.