Sandpoint, ID: Schafer Peak
Bring your route-finding skills on this 4.3-mile out-and-back that features a rough trail and expansive views of Lake Pend Oreille.
Heading out the door? Read this article on the new Outside+ app available now on iOS devices for members! Download the app.
This 4.3-mile hike to Schafer Peak may not be easy—you'll follow an overgrown trail and climb 1,700 feet in 2.3 miles—but it's worth the effort. Spectacular panoramas of Lake Pend Oreille and the surrounding mountainscape await at the top. From National Forest Road 278, follow Teepee Gulch Trail 105. The overgrown path, composed of loose scree, swings uphill immediately. You'll see occasional signs along the way, but be prepared to use your trail-finding skills for much of the hike near the ridge connecting Schafer Peak and Green Monarch Mountain.
At mile 1.2, turn left on Trail 68 at the T-intersection and begin a mile-long ridge run to Schafer. Navigate several confusing trail junctions before reaching a talus field that lies just below the summit. On top of Schafer, you'll find the remnants of an old fire tower along with huge panoramas of Lake Pend Oreille and Sandpoint to the north and Green Monarch Ridge and Clark Fork to the east. Follow the same route back to the trailhead.
-Mapped by Travis Lesicka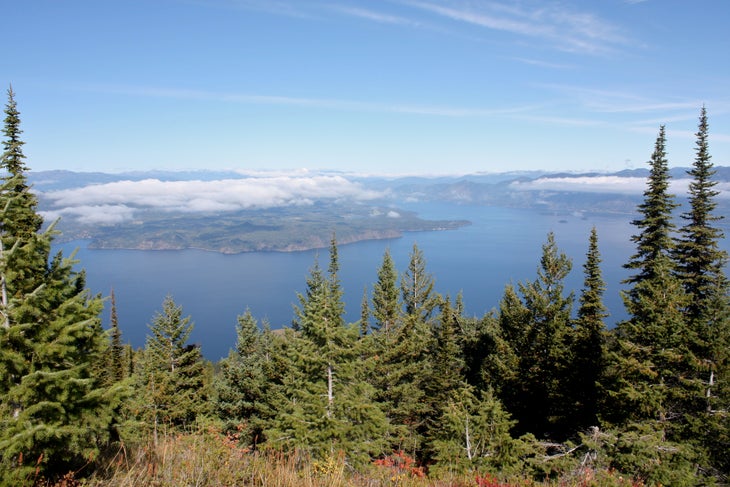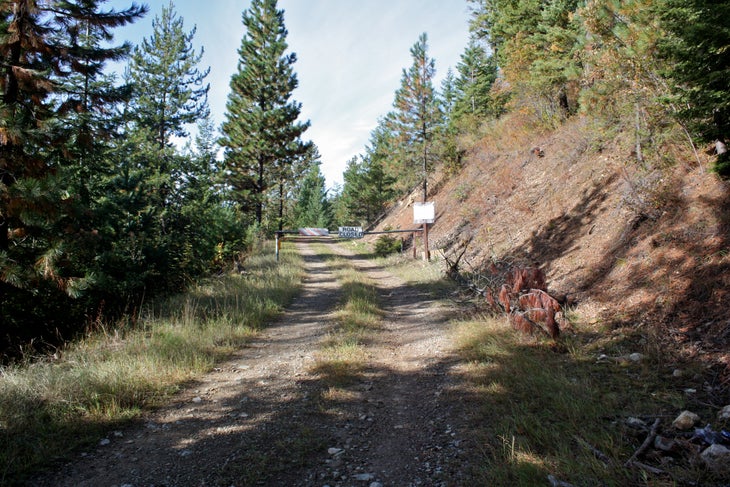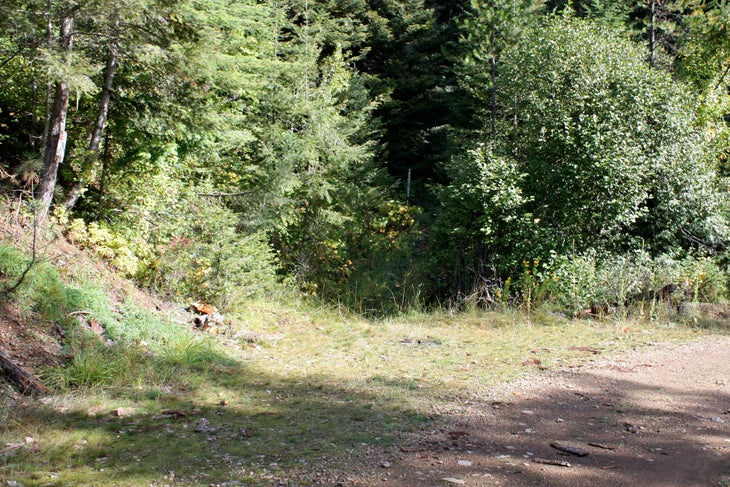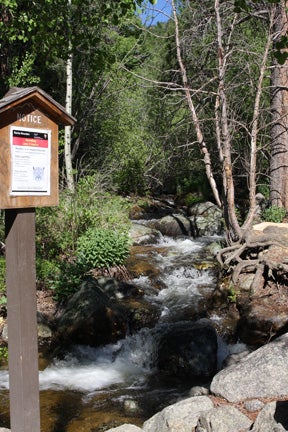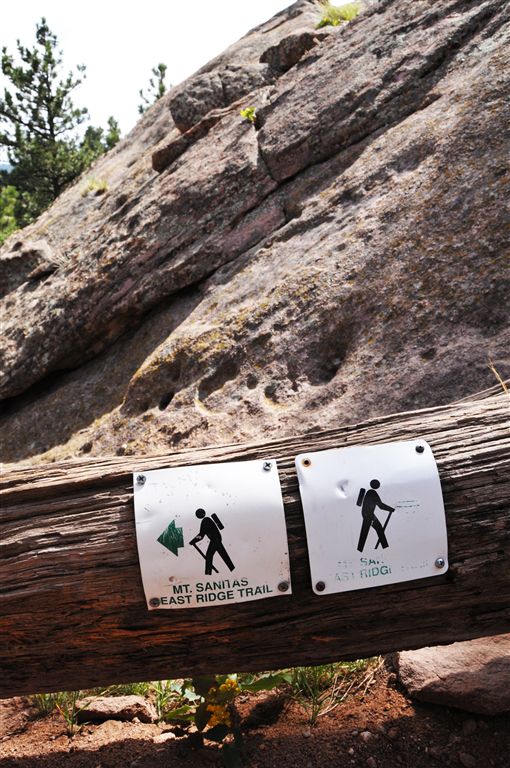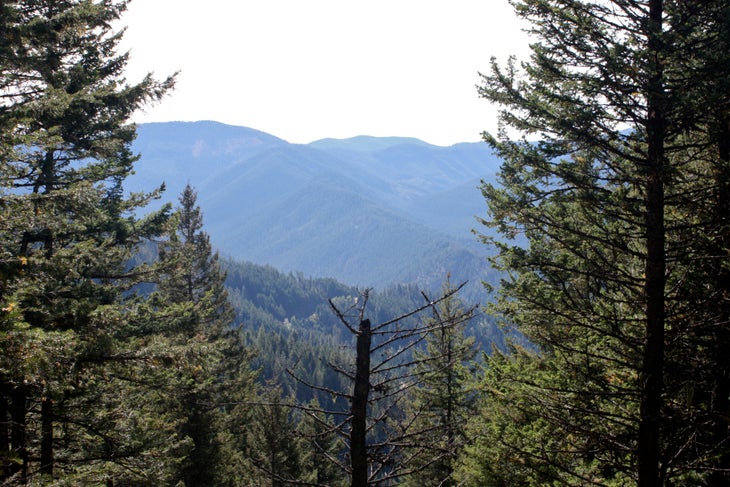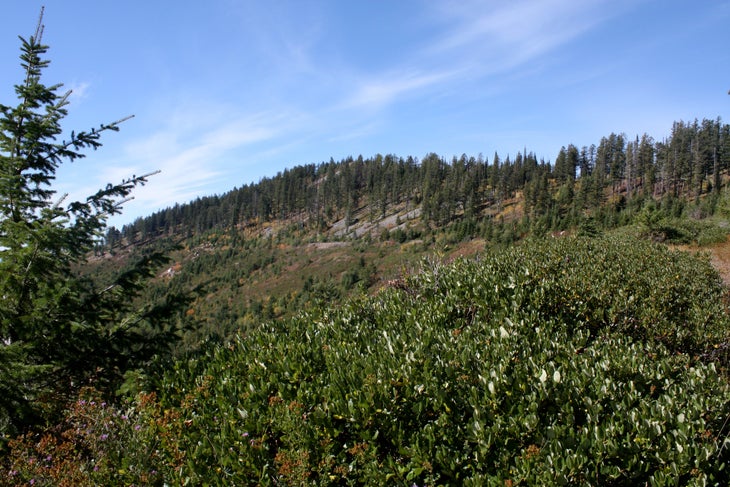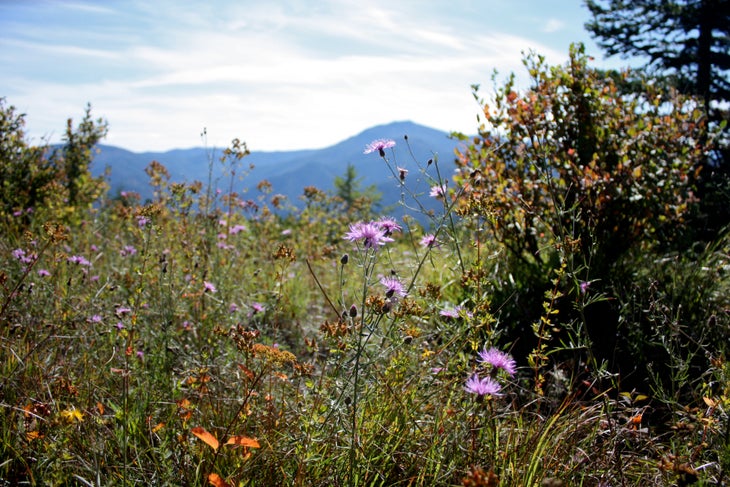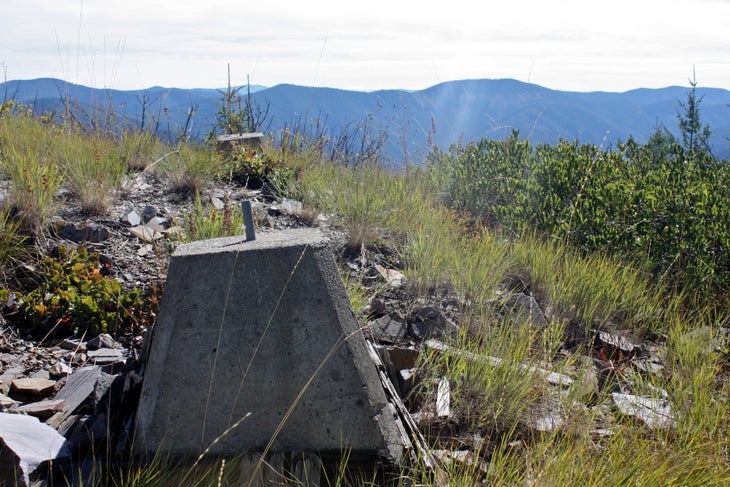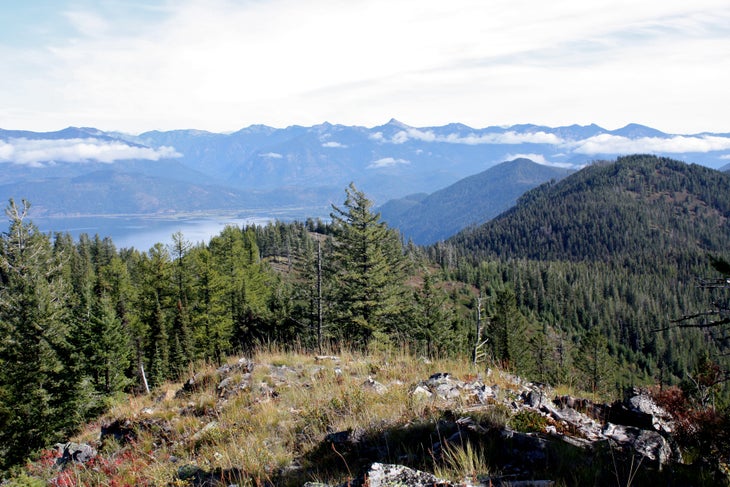 Trail Facts
Waypoints
SCH001
Location: 48.103124, -116.343136
From the mid-September to November, the road is closed at this point. Park at the gate and hike 0.5 mile to the trailhead. The rest of the time, you can park at the trailhead 0.5 mile up the road.
SCH002
Location: 48.106226, -116.349321
Head north on Teepee Gulch Trail 105.
SCH003
Location: 48.108628, -116.349163
Look for trail signs marking the route along this rough section of path.
SCH004
Location: 48.109527, -116.347248
Bear left onto heavily-used side trail.
SCH005
Location: 48.110913, -116.351266
Stay on the main trail at the intersection with Trails 68 and 69 ahead.
SCH006
Location: 48.111271, -116.352017
Turn left on Trail 68 to hike along the ridge toward Schafer Peak. You'll likely encounter fallen trees across the trail ahead.
SCH007
Location: 48.112043, -116.35983
Follow the old sign to stay on Trail 68.
SCH008
Location: 48.112555, -116.364003
Follow signs for Trail 68.
SCH009
Location: 48.110243, -116.368775
Scramble through a talus field to reach the summit of Schafer Peak.
SCH010
Location: 48.109939, -116.36991
Schafer Peak (5,210 ft.): Look north for panoramas of Lake Pend Oreille and Sandpoint. Concrete pillars and metal rings mark the remainder of a lookout tower that once stood here. Follow the same route back to the trailhead.
Northern Panorama
Location: 48.109924, -116.369872
Sandpoint is shrouded by clouds on the horizon.
Road Closed Sign
Location: 48.103125, -116.343091
The gate is closed year round, but locked only between mid-September and November.
Parking Area
Location: 48.10617, -116.349227
Parking is available along the side of the road if this tiny lot is full.
Trailhead
Location: 48.106224, -116.349281
The trailhead for Teepee Gulch Trail 105 also provides access to Schaefer Peak Trail 68 and Green Monarchs Trail 69.
Trail Sign
Location: 48.108635, -116.349351
Vista
Location: 48.110757, -116.350751
View near the intersection between Trail 105 and Trail 68.
Schafer Peak
Location: 48.112086, -116.361281
Approaching Schafer Peak.
Thistle Flowers
Location: 48.112211, -116.362156
Wildflowers endure into early fall.
Lookout Pillars
Location: 48.109947, -116.369867
Concrete pillars and metal rings mark the remainder of a lookout tower that once stood on Schafer Peak.
Eastern Panorama
Location: 48.109967, -116.369875
Looking east, you'll see Clark Fork to the left and Green Monarch Ridge to the right.