San Luis Obispo, CA: Coon Creek to Rattlesnake Flats Loop
On this easy 3.3-mile loop, wind through the tranquil hills of Montana de Oro State Park en route to jaw-dropping Pacific Ocean panoramas.
Heading out the door? Read this article on the new Outside+ app available now on iOS devices for members! Download the app.
From the parking lot off Pecho Valley Road, fork right onto the Coon Creek Trail to head south toward the creek of the same name. As Coon bends to the west, you'll duck into a dense hallway of trees peppered with colorful wildflowers. Turn away from the Coon Creek and onto the Rattlesnake Flats Trail as the route turns north and uphill. After gaining the ridgeline, follow Rattlesnake Flats west through chaparral and scrub sage before taking a quick side trail to a bluff-top vantage point offering postcard-like panoramas of the Pacific Ocean. On the hike's home stretch, you'll meander downhill through scrub oak and Pacific Madrone adorned with Spanish moss before returning to the trailhead.
For more information on Montana de Oro State Park, visit the park's homepage. 
-Mapped by Travis Lesicka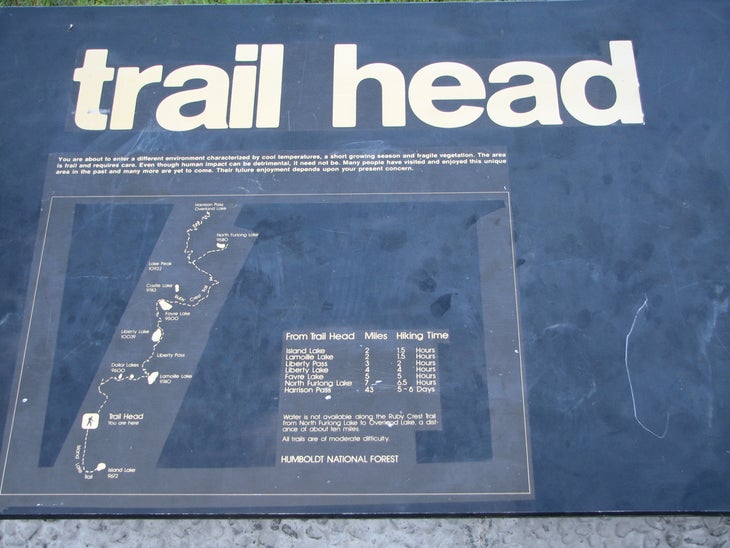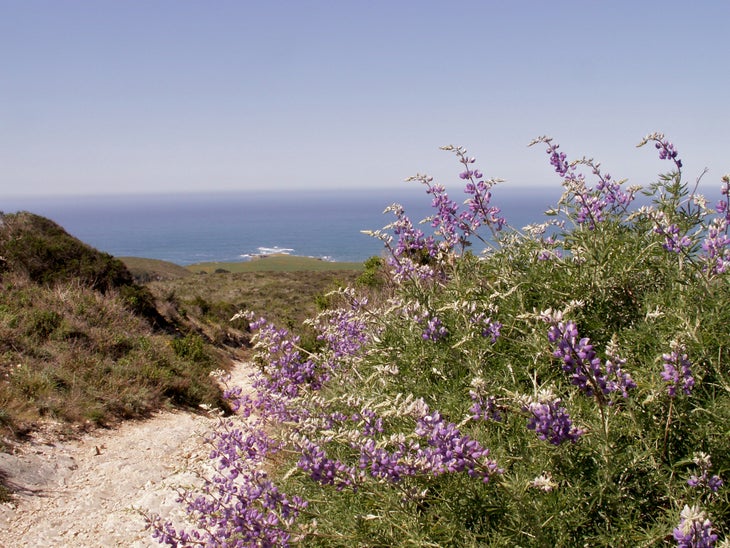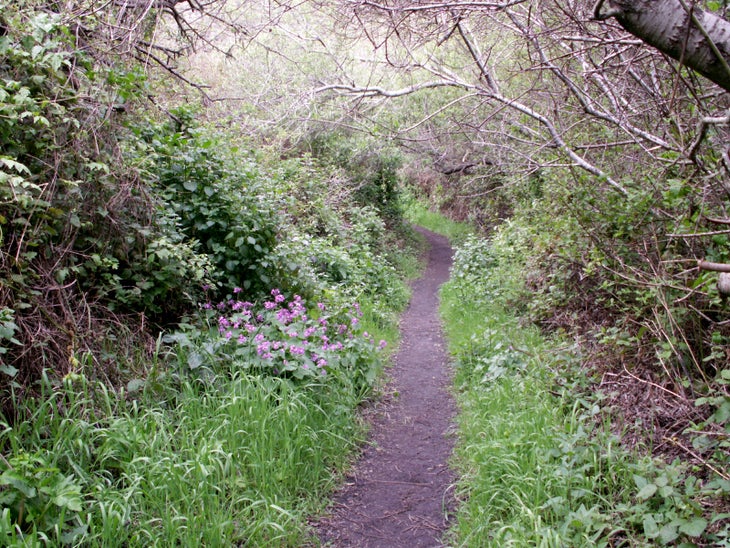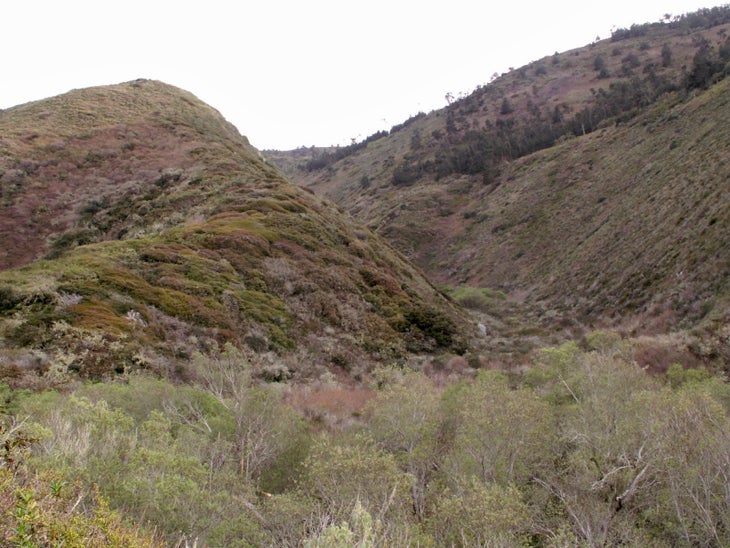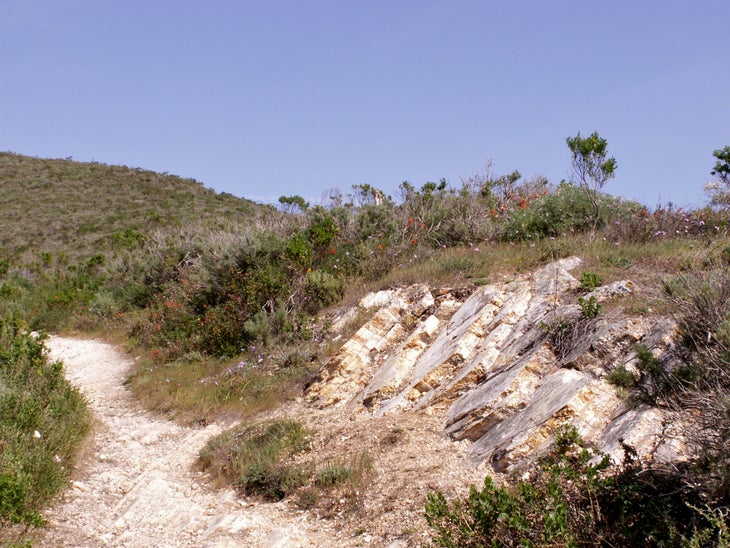 Trail Facts
Waypoints
CCR001
Location: 35.257942, -120.887005
From the trailhead off Pecho Valley Road, head southeast toward a junction between Coon Creek Trail and Rattlesnake Flats Trail.
CCR002
Location: 35.257632, -120.886623
At the Y-junction, fork right onto the Coon Creek Trail.
CCR003
Location: 35.255029, -120.887632
The trail narrows as it hugs a cliff tracing Coon Creek.
CCR004
Location: 35.253745, -120.878037
Pass a quick sidetrail (15 feet) leading to a small cave.
CCR005
Location: 35.252371, -120.874072
At the Y-junction, turn left to begin climbing the Rattlesnake Flats Trail. The Coon Creek Trail continues west.
CCR006
Location: 35.255161, -120.874214
The trail skirts across a steep slope here.
CCR007
Location: 35.255708, -120.879042
Cross over the hike's high point (550 feet) as the ocean comes into view.
CCR008
Location: 35.255802, -120.880704
Follow this quick side trail for spectacular panoramas of the Pacific.
Trailhead
Location: 35.257898, -120.886967
The trailhead, which offers picnic tables and an outhouse, is located on the east side of Pecho Valley Road.
Pacific Ocean Panoramas
Location: 35.255782, -120.881624
Savor breathtaking panoramas of the Pacific Ocean from a bluff-top perch off the Rattlesnake Flats Trail.
Hallway Of Trees
Location: 35.254968, -120.886302
Duck through a lush hallway of trees and bustling wildflowers while following Coon Creek to the southeast.
Rattlesnake Flats Trail
Location: 35.253006, -120.873685
Climb between two green-topped hillsides while heading north on the Rattlesnake Flats Trail.
Heading Home
Location: 35.258245, -120.881045
Walk west as the Rattlesnake Flats Trail meanders downhill at a gentle grade.