San Francisco: Monument Peak Loop
Invigorating 8+ mile hike up to one of the great East Bay Peaks.
Heading out the door? Read this article on the new Outside+ app available now on iOS devices for members! Download the app.
The trail to Monument Peak differs by season. Better travelled in the winter and spring months. Many raptors can be spotted, I counted 8 red tail hawks and one perigrin falcon. Other wildlife – wild turkeys (lots of em), deer, coyote, bob cats, squirrells, rattle snakes and mountain lions.
One of the surprises of this hike were the greenbelts we encounterd along the way. Unlike the Mission Peak hike where you are exposed most of the way, the trees in the greenbelt were a welcomed site. Mostly Oaks and California Laurel Bay trees. Spring time and early summer bring lots of wildflowers, unfortunately, it was cold and overcast on our trip and the wildflowers we saw were mostly closed up and hiding.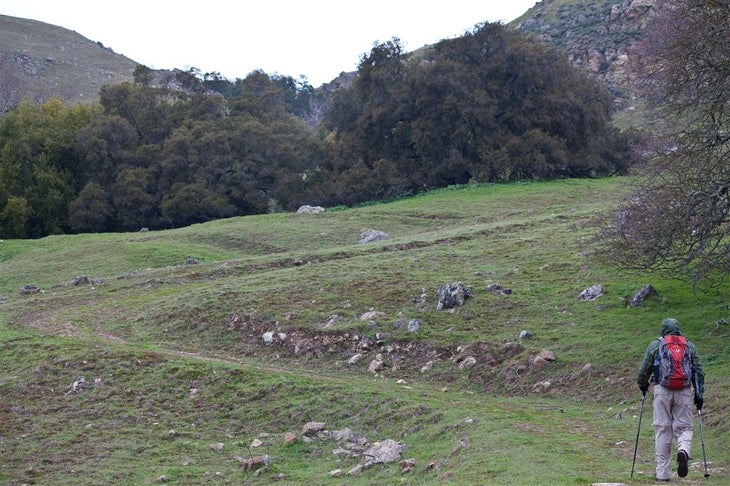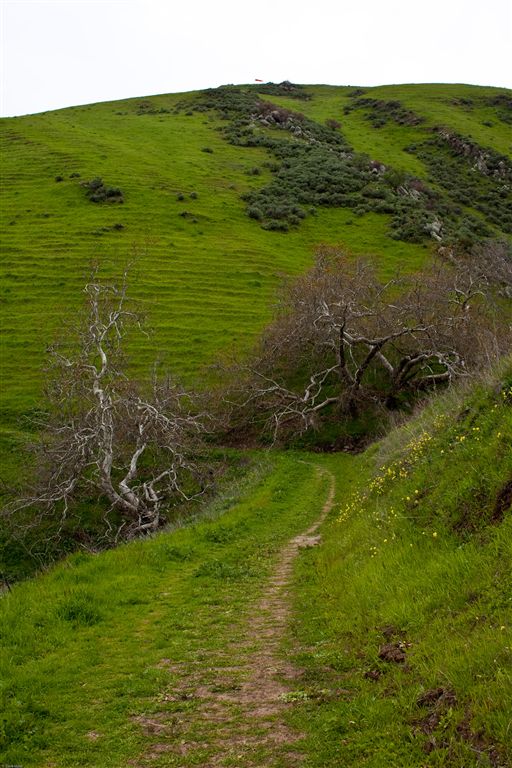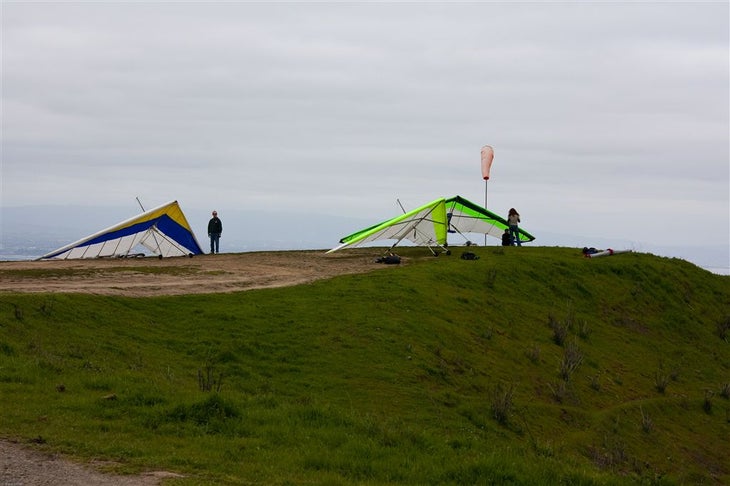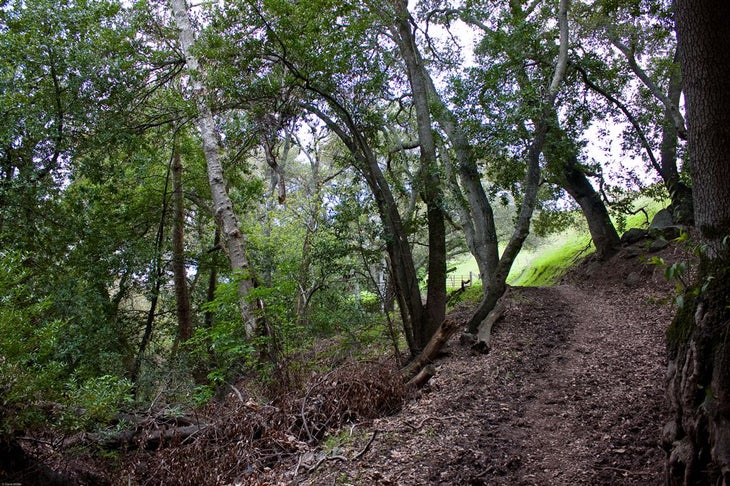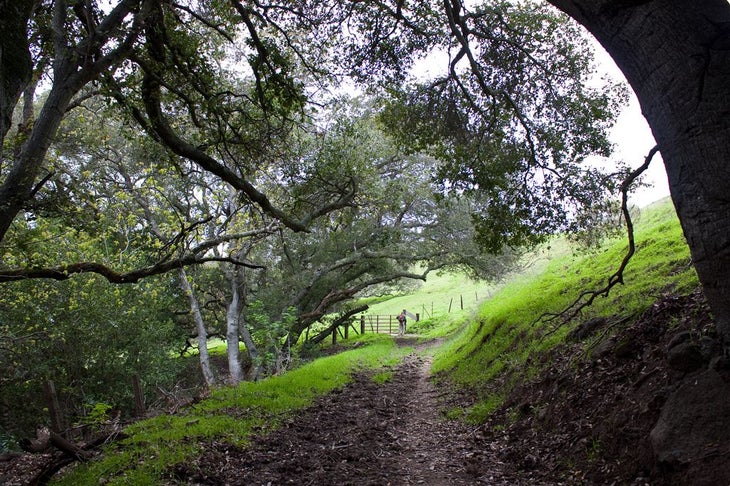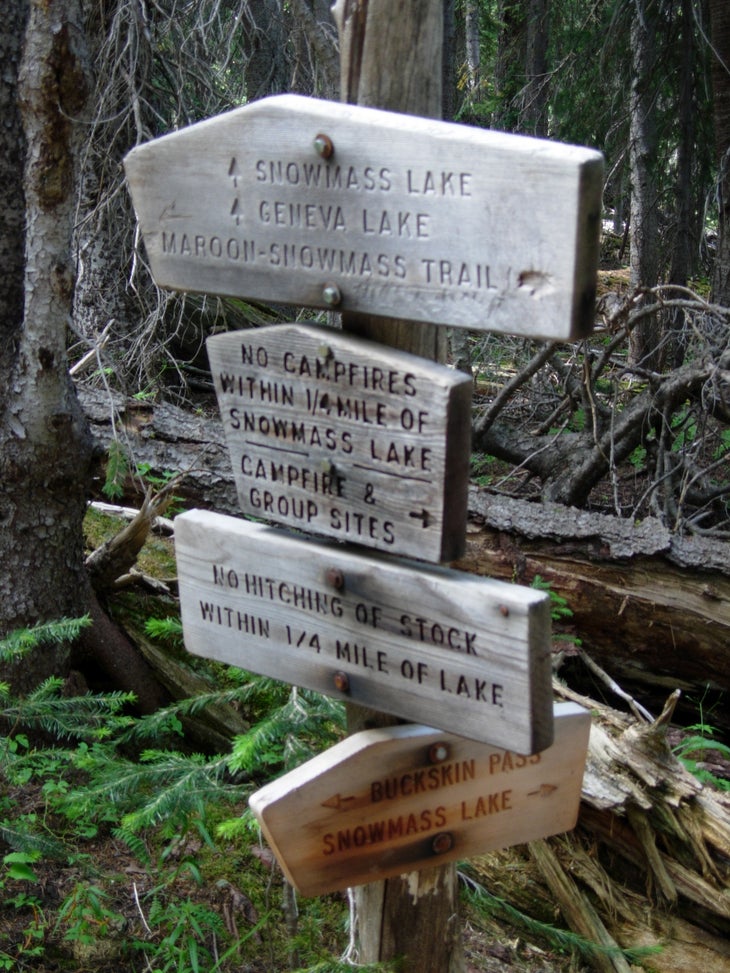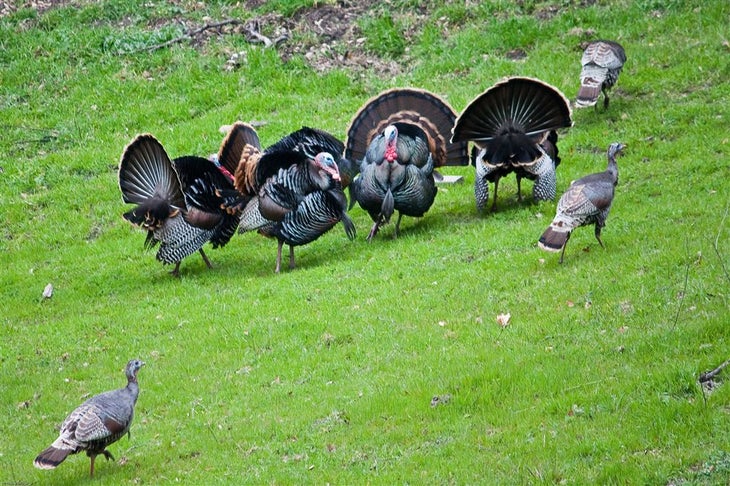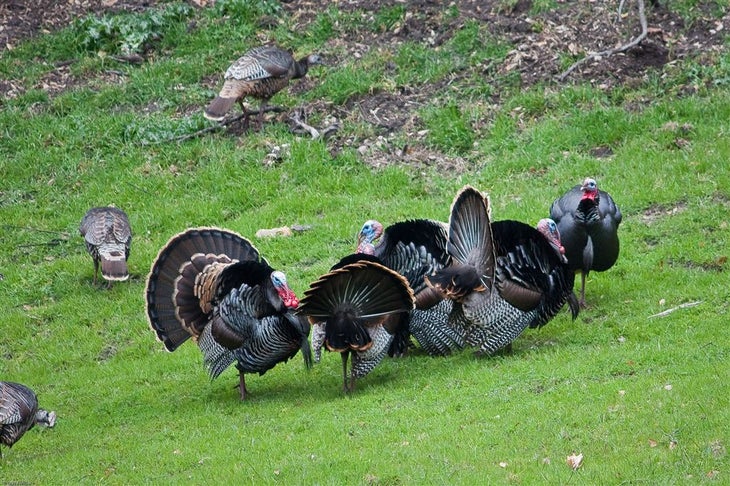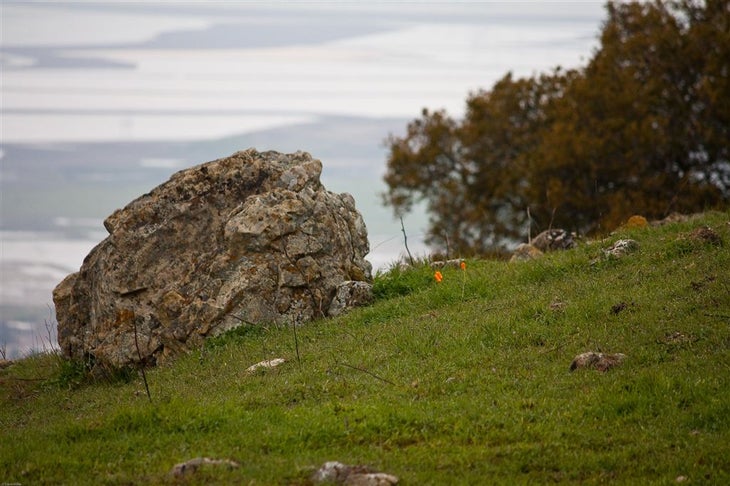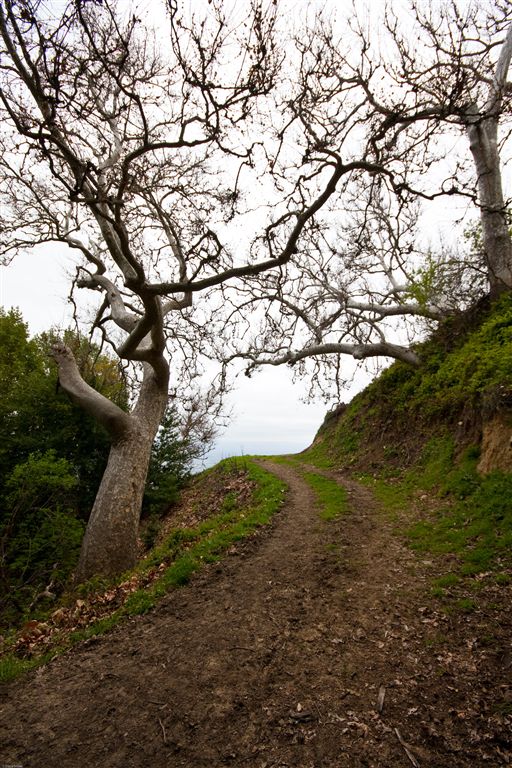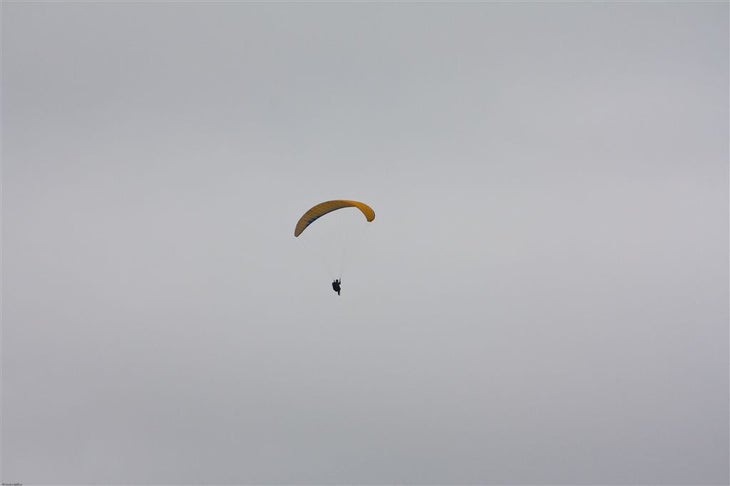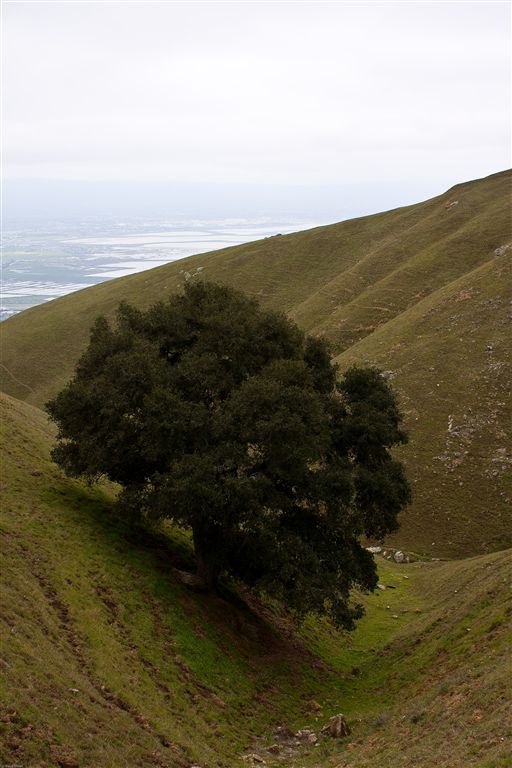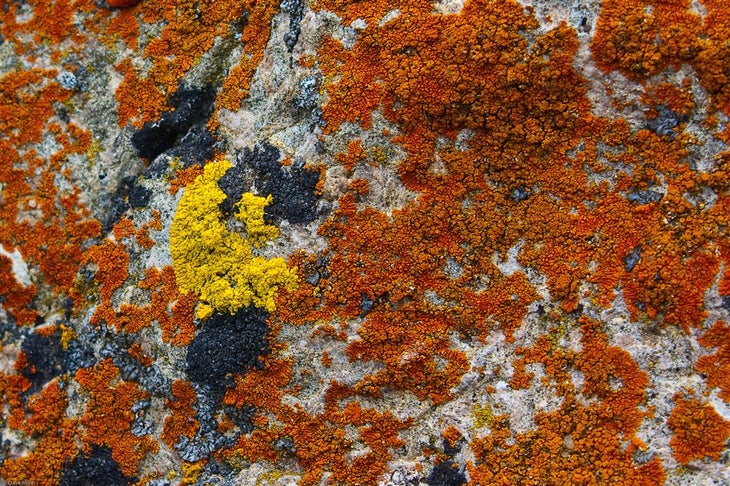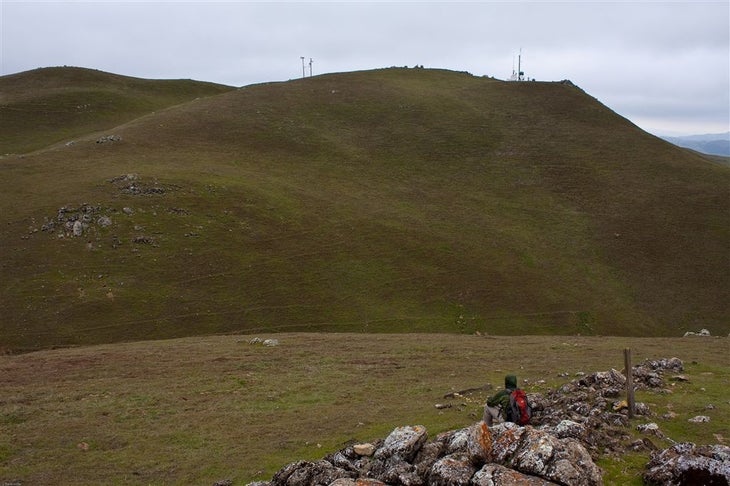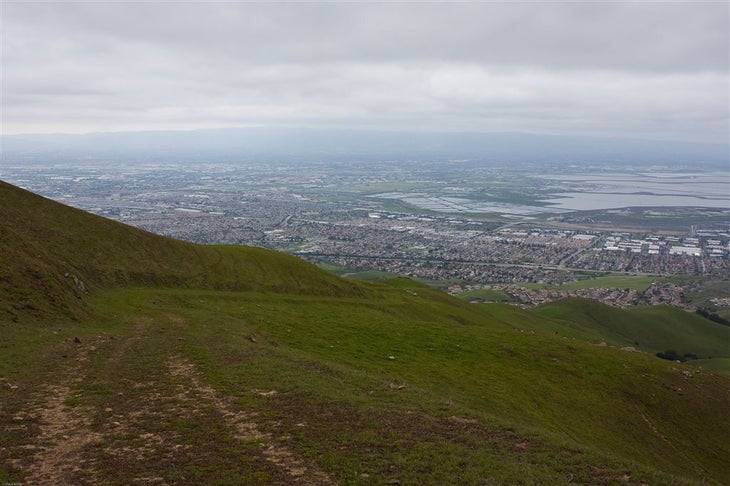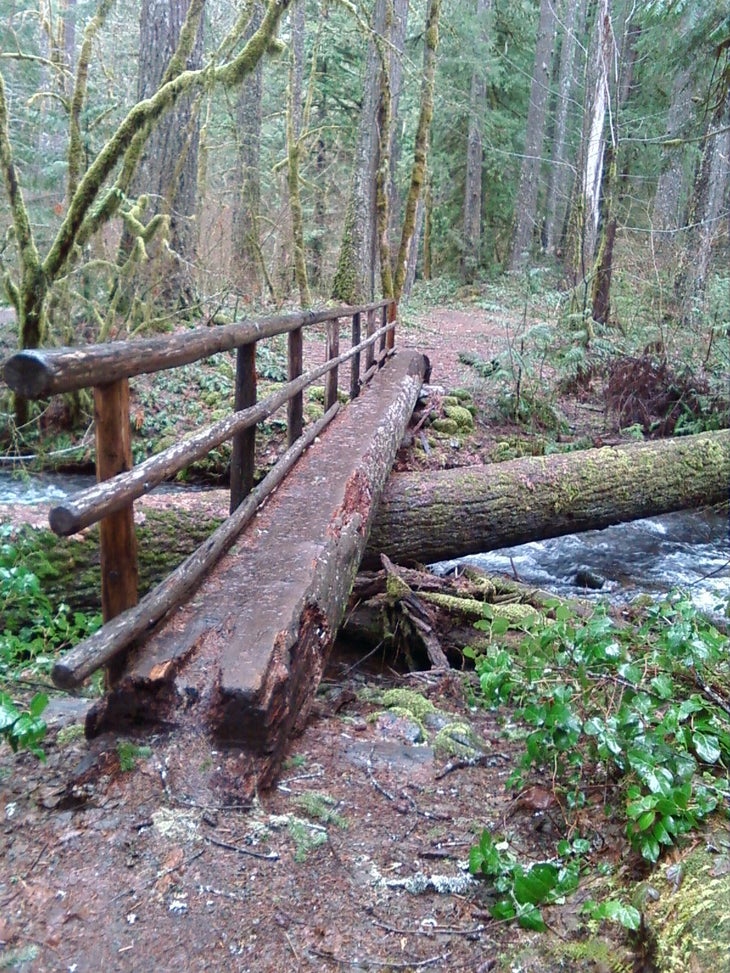 Trail Facts
Distance: 12.3
Miles from city center: 50
Waypoints
MPL013
Location: 37.4689331, -121.8695221
Bear L at 3-way connection with Calera Creek Trail. Continue to MPL060 to connect back to return route.
Optional route – R on Calera Creek Trail and follow this trail back to Ed Levin Park.
MPL004
Location: 37.4616661, -121.8634033
Stay on Trail at intersection with service road. The lowest (300ft) of three Hang Glider take off points is to the left. Trail ascends a bit and enters into a nice wooded area bringing welcome shade. Oaks and California Bay Laurel Trees.
MPL011
Location: 37.4753265, -121.8757629
Scott Creek. The steep downhill is over, enjoy the shade while you have it.
MPL002
Location: 37.4574509, -121.8611526
Bear L at Y. Grassy Trail gradually ascends.
MPL007
Location: 37.4794312, -121.8681183
Stay L at 3-way. Intersection with Sierra trail. Major climb finished.
MPL009
Location: 37.4892159, -121.8672867
Kris – This area was pretty confusing. There were no trail markers to Monumnet Peak. In fact there was no way to know where Monument Peak is. The park map didn't help since it showed the trail going right through the peak, but the topo maps show it at a different location. I went ahead and added the route to the peak, although I did not actually go up there since I was misled by the park map. To the peak – R at 4-way on Road then R up foot path. To continue on the loop – L at 4-way to Agua Caliente Trail. Going straight on the 4-way is a great trail to Mission Peak and a good alternate route for a much longer hike.
The route down is pretty steep but gives a great view of the bay area (on a clear day). The trail is a fire road, mostly gravel and dirt and can be pretty tough after a rain because of mud or after it is dried can be tough on the feet because of the cattle in the area really mess up the trail.
MPL003
Location: 37.4572258, -121.8591232
L onto Agua Caliente Trail. Trail Spring months: Green hills, wildflowers. Note: nothing special about this trail here. It looks like part of this was/is a narrow fire road.
MPL008
Location: 37.4825439, -121.8669052
L at Y with unmarked trail. Pass through cattle gate and continue on main trail. Moss covered Basalt rocks scattered along the barren hillsides.
MPL005
Location: 37.468071, -121.8681641
R at Y. Leave Agua Caliente Trail onto the Monument Peak Trail.
MPL012
Location: 37.4705276, -121.8725739
Straight (bear L) at 3-way.
MPL006
Location: 37.4687347, -121.8681641
Straight at 4 way. Follow trail sign straight at Intersection with service Road. Through cattle gate and begin the main climb of this trek. Watch for wild turkeys along the green belt just past the cattle gate.
This is the return point for the loop. Retrace route back to trailhead from this point.
MPL010
Location: 37.4870605, -121.8661728
R on foot trail to top of Monument Peak. Awesome vistas of the SF Bay Area.
MPL001
Location: 37.4572334, -121.8636856
Tularcitos Trailhead. West on Tularcitos Trail towards Monument Peak Trail. Follow trail sign.
Auga Caliente Trail
Location: 37.4580612, -121.8594971
Hang Gliders.
Location: 37.4614906, -121.8639297
Hang Gliders waiting for the wind
Shady Trail
Location: 37.4652519, -121.8643036
Welcome Shade
Location: 37.4658775, -121.8656845
Trail Sign
Location: 37.4690666, -121.868042
Wild Turkeys
Location: 37.469696, -121.8685074
Proud Toms
Location: 37.4699135, -121.8678589
Lone Poppies
Location: 37.476162, -121.8715363
Climb
Location: 37.4765778, -121.870575
Disappearing Trail
Location: 37.4777298, -121.868187
Para Sailing
Location: 37.4797974, -121.867775
Lone Oak
Location: 37.4826813, -121.8675232
Lonely Oak tree along the narrow gulch near Scott Creek.
Colored Rocks
Location: 37.4869881, -121.8697433
Monument Peak
Location: 37.485733, -121.8700714
South Bay on a Cloudy Day
Location: 37.483017, -121.8739166
Scott Creek
Location: 37.4755478, -121.875618