San Francisco, CA: Chewing Gum Lake, Emigrant Wilderness
Discover wildflower-filled meadows, swimmable subalpine lakes, and Sierra Nevada vistas on this 9-mile out-and-back through Stanislaus National Forest's Emigrant Wilderness.
Heading out the door? Read this article on the new Outside+ app available now on iOS devices for members! Download the app.
Bordered by Yosemite National Park to the south and Toiyabe National Forest to the east, Emigrant Wilderness is a prime destination for solitude-seeking Bay Area backpackers. Its alpine lakes are warm enough to swim in during summer months, and they're also great fishing spots. Chewing Gum Lake is no exception.
Start by climbing to Burst Rock along a small section of the West Walker Route that shuttled emigrant gold miners to and from California during the 1850s. At the lookout, the glory of Stanislaus Valley unfolds before your eyes: the South Fork Stanislaus River, Castle Rock, and the Three Chimneys. Notice the rare flora lining the trail.
After descending into the valley, follow the main trail about a mile before reaching a T-junction. The subalpine waters of Powell Lake are a short distance to your left—a rapturous side trip for fishermen and brave swimmers.
Continue on the main trail for almost two more miles and revel at the wildflowers that spread across Lake Valley's lush meadows. At mile 4, turn right onto Chewing Gum Lake Trail. Only a short hike brings you to the granite-rimmed lake, which has campsites on either shore.
Mapped by David Miller, Bay Area Outdoors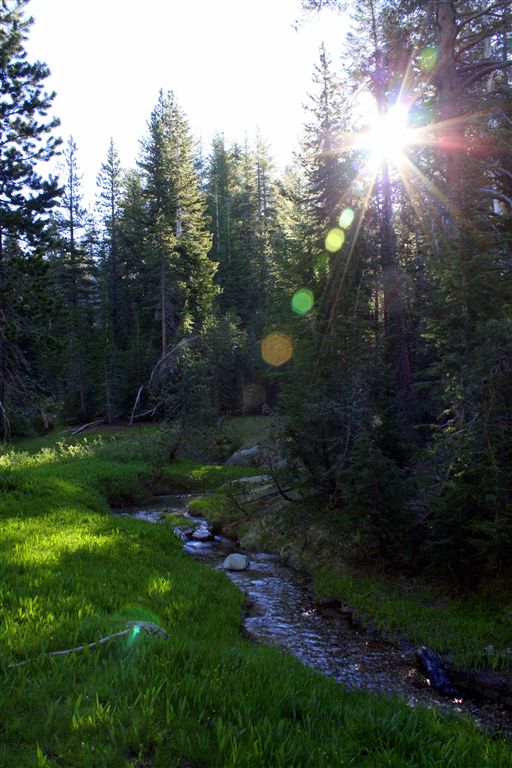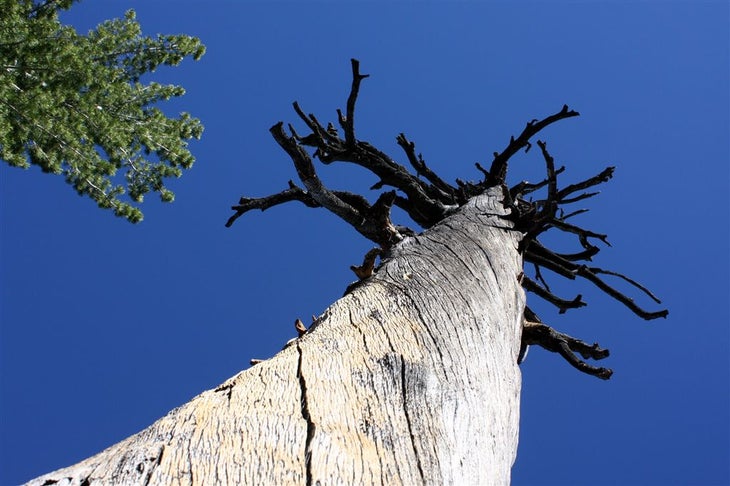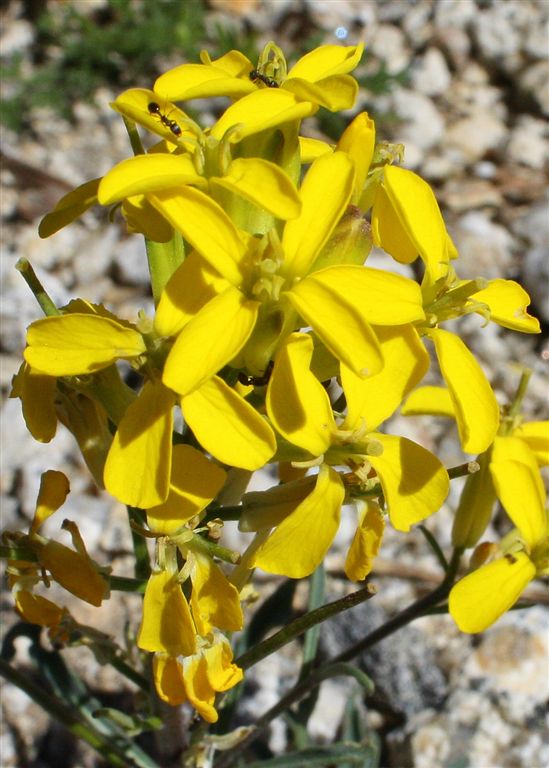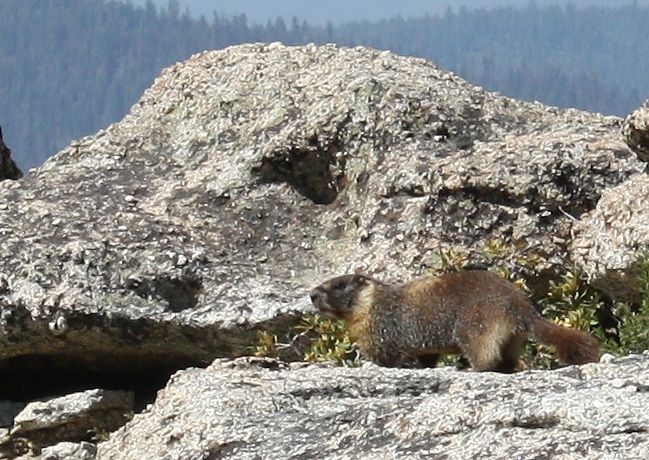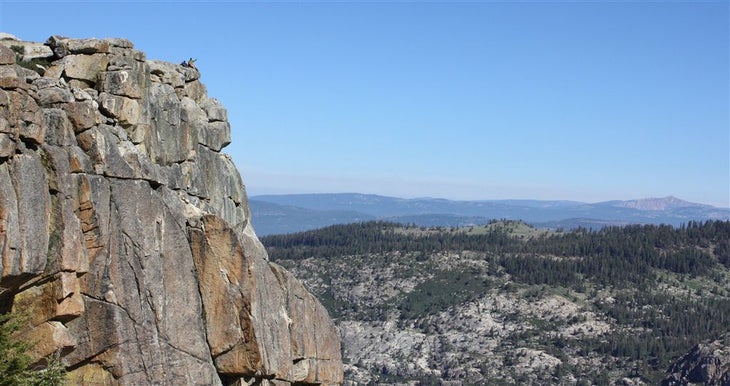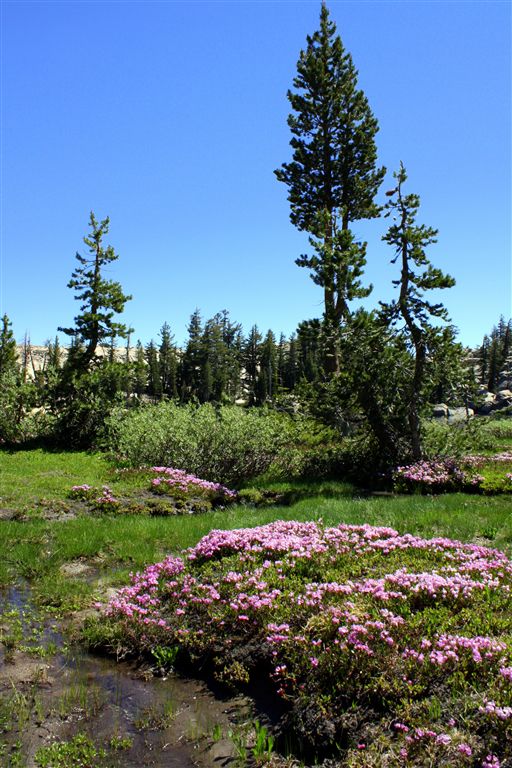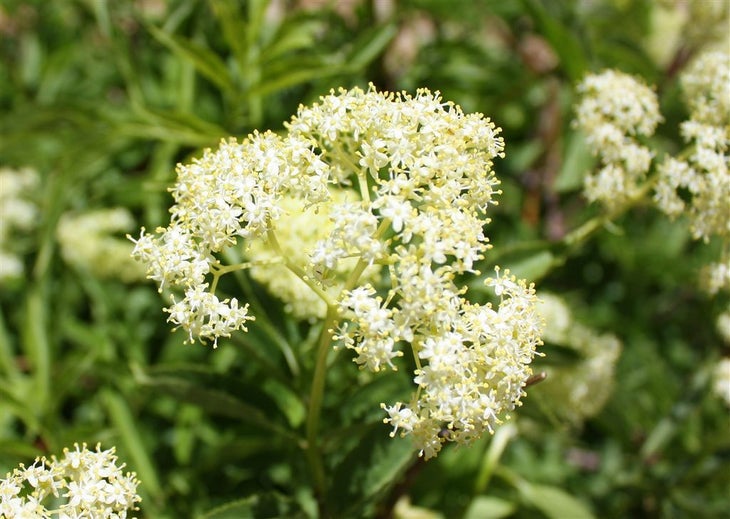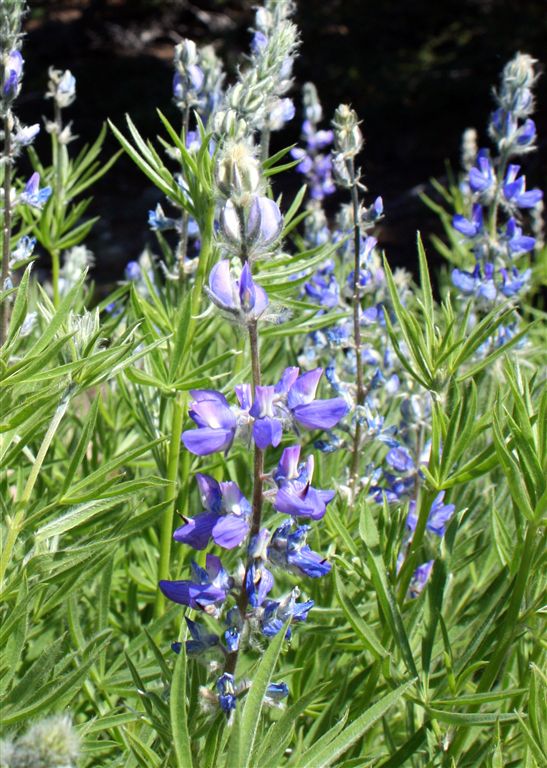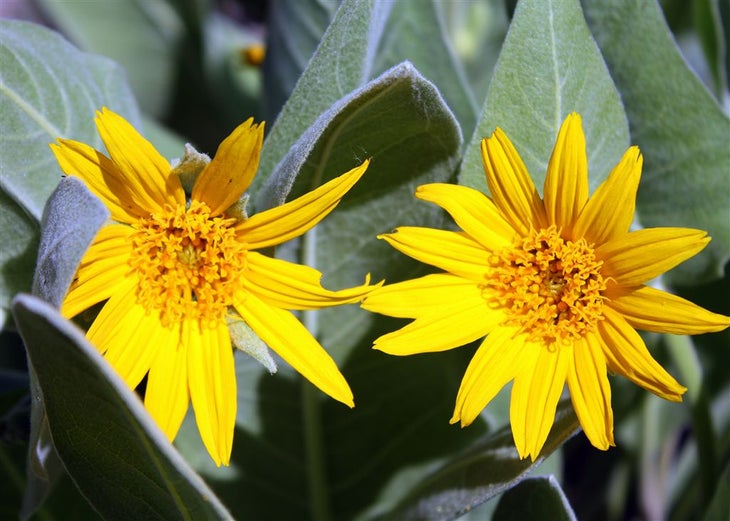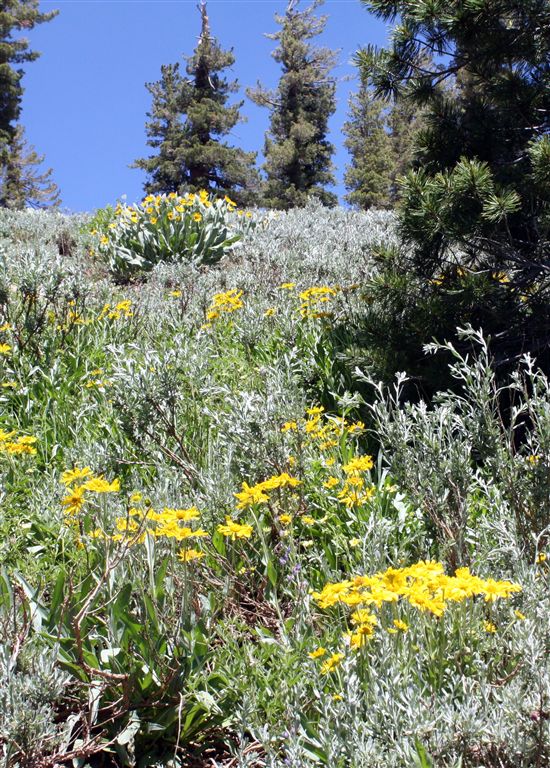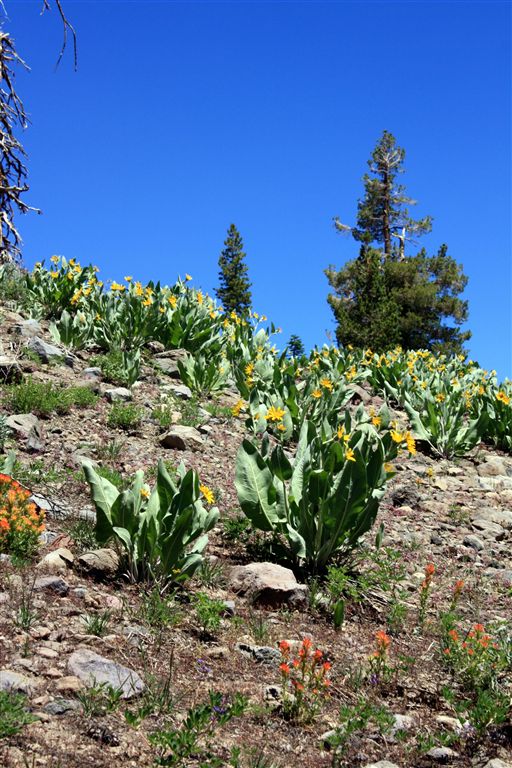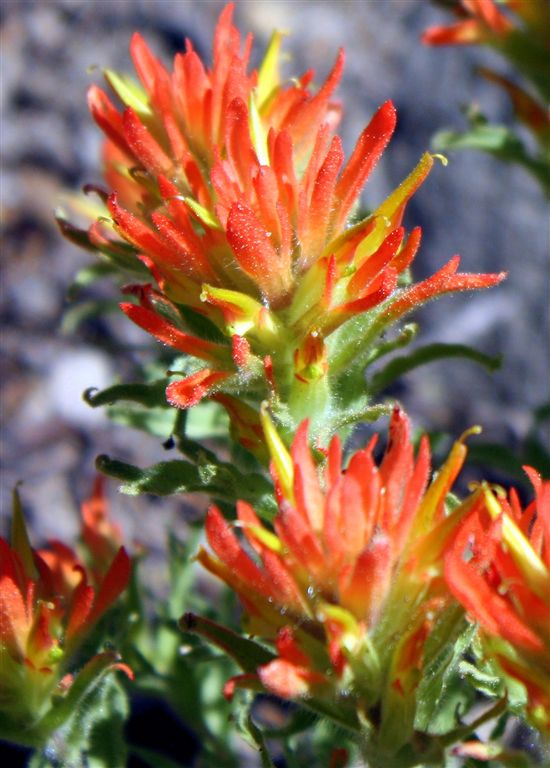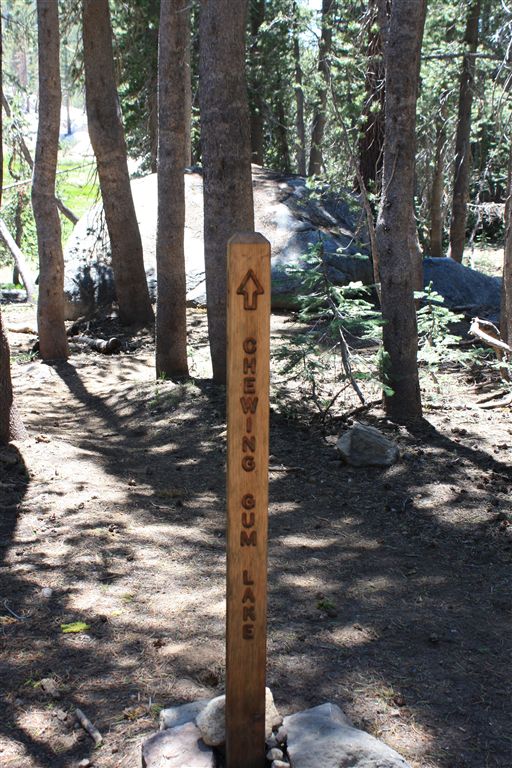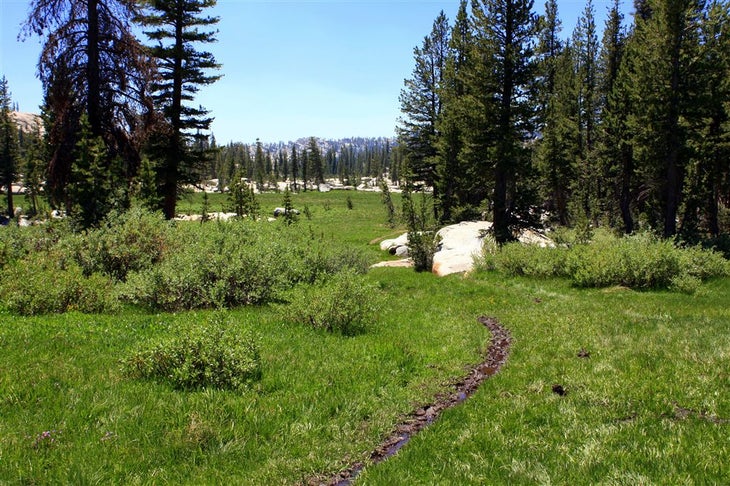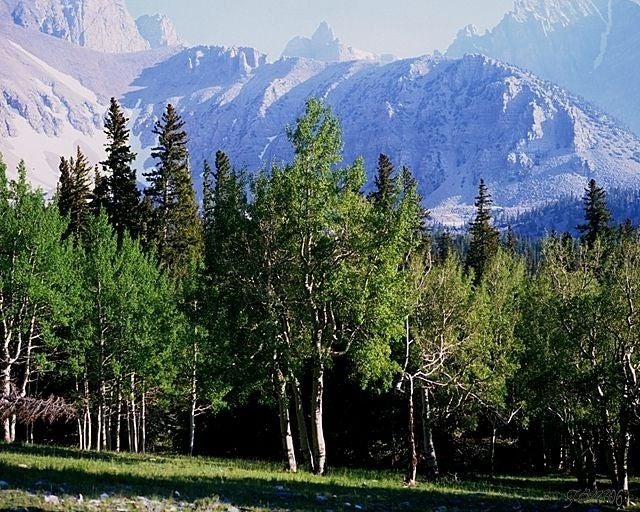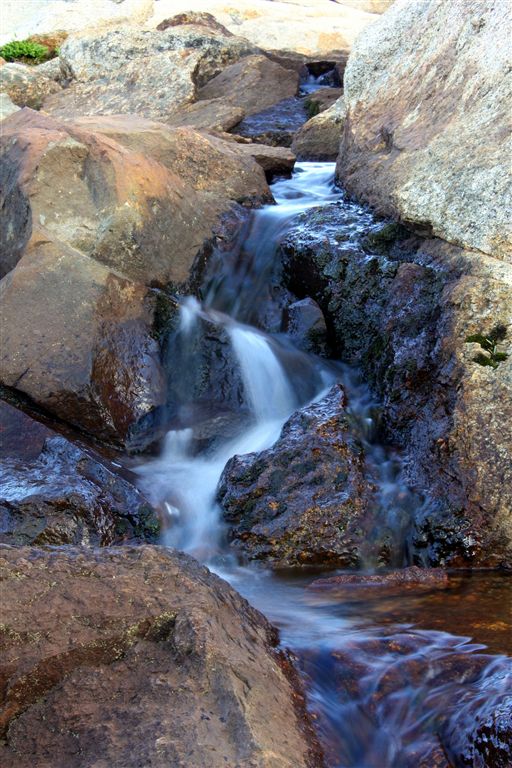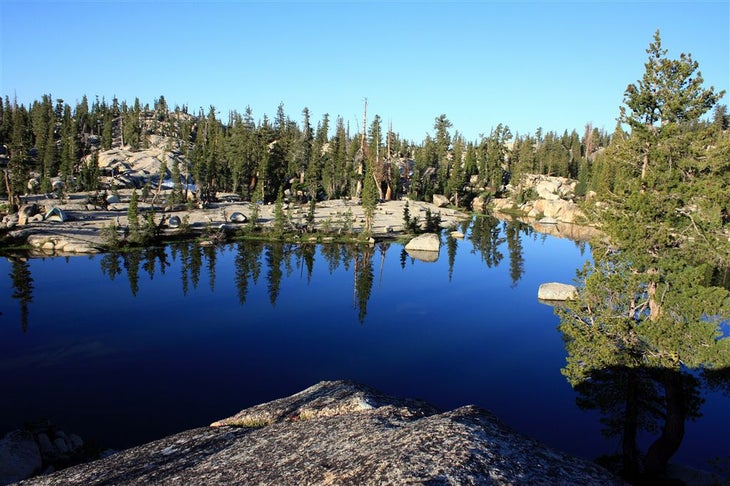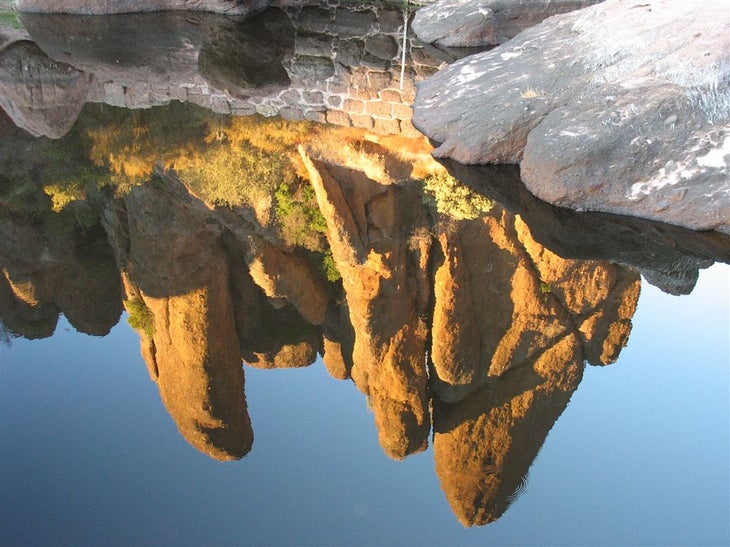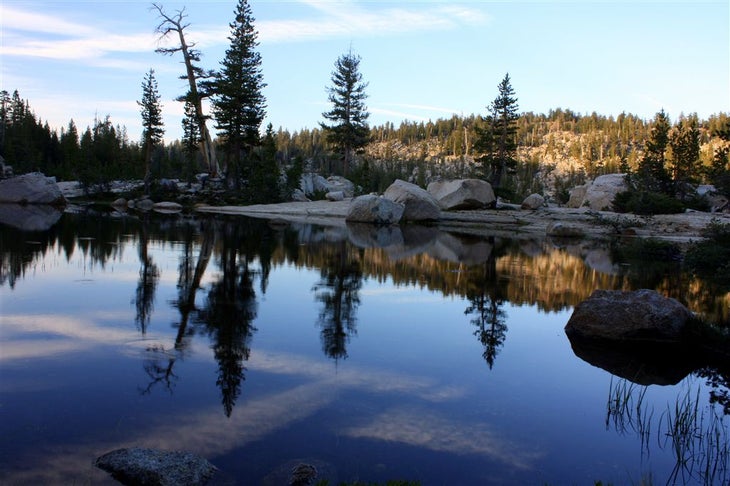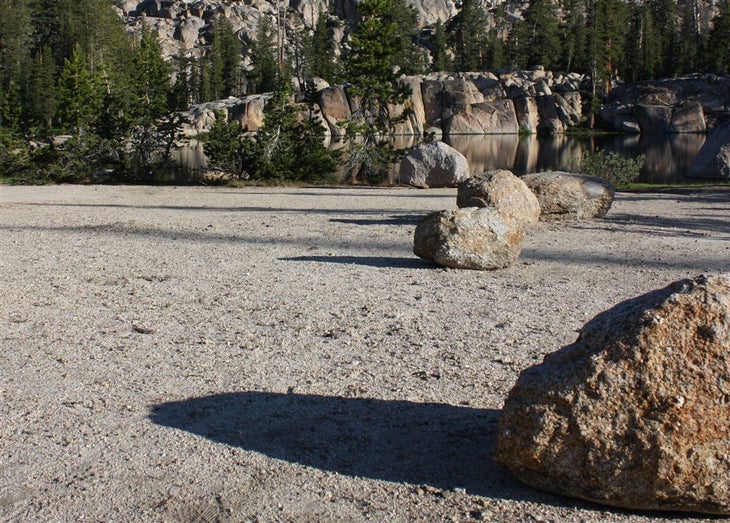 Trail Facts
Waypoints
CGL001
Location: 38.1983109, -119.8842621
Gianelli Cabin Trailhead (8,560 feet). Climb the unnamed, well-maintained dirt trail toward Burst Rock, gaining 600 feet over about a mile and a half. The Forest Service does not give the trail an official name, but users typically call it "Burst Rock Trail." It usually opens in late June or early July, depending on how quickly the snow melts.
This route also includes a small part of the historic West Walker route through the Sierras, which miners and settlers took during the Gold Rush.
CGL002
Location: 38.2013435, -119.8729858
Turn left onto the spur trail after 1.3 miles. Walk about 100 yards north over a sandy plateau towards Burst Rock. Once you reach the top of the plateau, the terrain levels out. You can then easily walk to the lookout point at Burst Rock. To continue back to the main trail, pick up the trail to the right (east) and begin a brief descent. Look for wildflowers all along the trail.
CGL003
Location: 38.2024727, -119.8744202
Burst Rock lets you view Stanislaus River Basin's South Fork, Cooper Meadow, and the Three Chimneys. On a clear day, you also can see the peaks of Yosemite. Marmots skitter (and in some cases, lumber) around the granite.
This lookout was originally named "Birth" Rock because a member of a West Walker Route wagon train gave birth here. Bear right to merge back onto the spur trail, then descend the rugged granite steps into the valley below.
CGL004
Location: 38.2020798, -119.859642
Continue straight @ T-junction (about 2 and a half miles in) and stay on the unnamed main trail. Powell Lake Trail shoots off to the left here, offering a short side trip to lunch, fishing, or swimming. This is one of the most popular campsites in Emigrant Powell Lake because of its short camp-out distance. If you are just looking to catch a glimpse of the water, walk down 15 to 20 feet along Powell Lake Trail and turn back to the main trail.
CGL005
Location: 38.2027626, -119.8446884
Turn right on Chewing Gum Lake Trail (mile 4). Follow the sign to a narrow, dirt single track, which cuts through a lush meadow towards Chewing Gum Lake. The trail is muddy and wet in the summer. Small wildflowers dot the meadow along the trail.
CGL006
Location: 38.1949883, -119.8489609
Chewing Gum Lake. Arrive at your destination after 0.7 miles. Unofficial campsites can be found around the lake. The southern and eastern shores are best because they provide level ground. You can camp on the western shore as well, but you'll need to pitch your tent or lay the sleeping bag out on a dirt patch between granite boulders. Chewing Gum Lake is surprisingly warm for an alpine lake, so swimming and fishing opportunities abound.
Emigrant Meadow
Location: 38.1986465, -119.8839874
Burned out Ponderosa
Location: 38.2018738, -119.8822327
Stanislaus Valley
Location: 38.2044487, -119.8769913
Castle Rock & The Three Chimneys in the background
Western Wallflower
Location: 38.2010841, -119.8752823
(Erysimum capitatum)
Castle Rock & Chimneys
Location: 38.2036629, -119.8746872
Marmot
Location: 38.2007637, -119.8742752
Burst Rock
Location: 38.2027893, -119.873764
Wildflowers along Powell Lake
Location: 38.2033424, -119.8593063
Powell Lake Panoramic
Location: 38.2027893, -119.8585663
Yarrow
Location: 38.2010841, -119.8576965
(Achillea millefolium)
Lupines
Location: 38.2007637, -119.8520737
Lake Valley Overlook
Location: 38.2008553, -119.850235
Lake Valley Meadow and Chewing Gum Lake
Mule Ears
Location: 38.2023277, -119.8500061
(Wyethia mollis)
Five-Finger Cinquelfoil
Location: 38.2016373, -119.8494034
(Potentilla gracilis)
Mule Ears and Paintbrush
Location: 38.2021904, -119.8488998
Indian Paintbrush
Location: 38.2021904, -119.8468246
(Castilleja miniata)
Chewing Gum Lake Trailhead
Location: 38.2022362, -119.8444748
This way! The rare trail marker points the way to Chewing Gum Lake.
Muddy Trail
Location: 38.2014542, -119.8445206
Narrow trail winds its way through the Lake Valley meadow towards Chewing Gum Lake.
Meadow
Location: 38.1985512, -119.8470078
Wildflowers dot the meadow in Lake Valley
Tiny Creek
Location: 38.1933479, -119.8488998
Chewing Gum in the Morning Light
Location: 38.1939011, -119.8500061
Morning Reflections
Location: 38.1945, -119.8490372
Reflection
Location: 38.1945457, -119.8504181
Evening Reflections
Location: 38.1947327, -119.8480225
Contrails reflecting in Chewing Gum lake
Boulders
Location: 38.1942711, -119.8502808
Granite boulders on the granite South bank of Chewing Gum Lake
Granite Reflections
Location: 38.1951447, -119.8497314