San Diego: Santa Margarita River Trail
This 5.7-mile loop visits SoCal's last wild river in Santa Margarita Canyon, a refuge hosting numerous species of endangered birds and plants.
Heading out the door? Read this article on the new Outside+ app available now on iOS devices for members! Download the app.
–Mapped by Rajeev Jain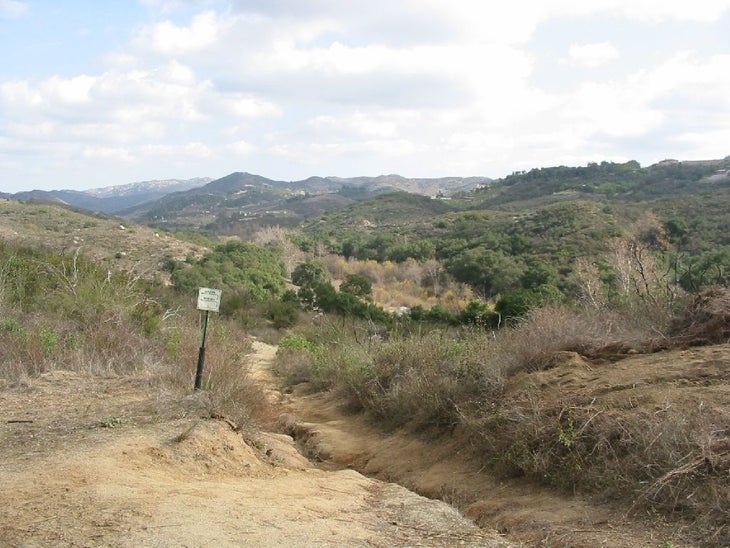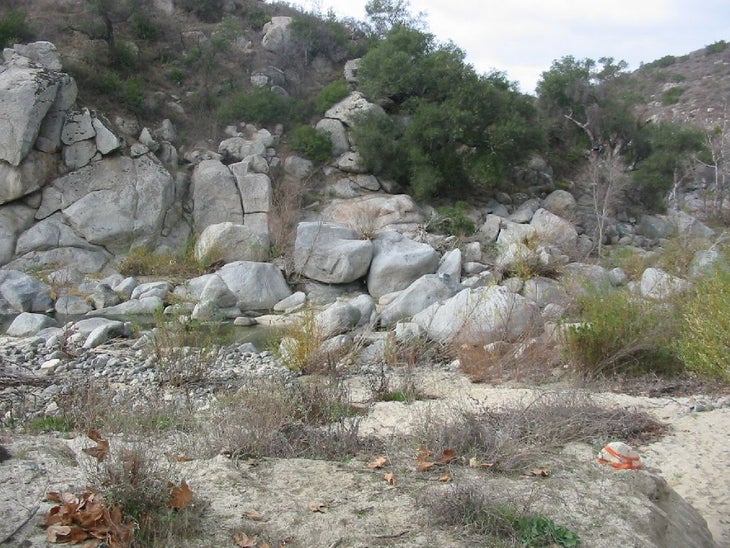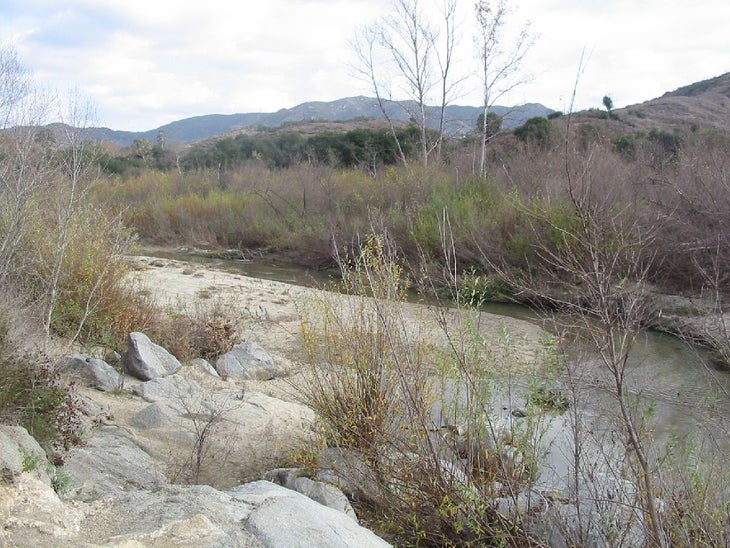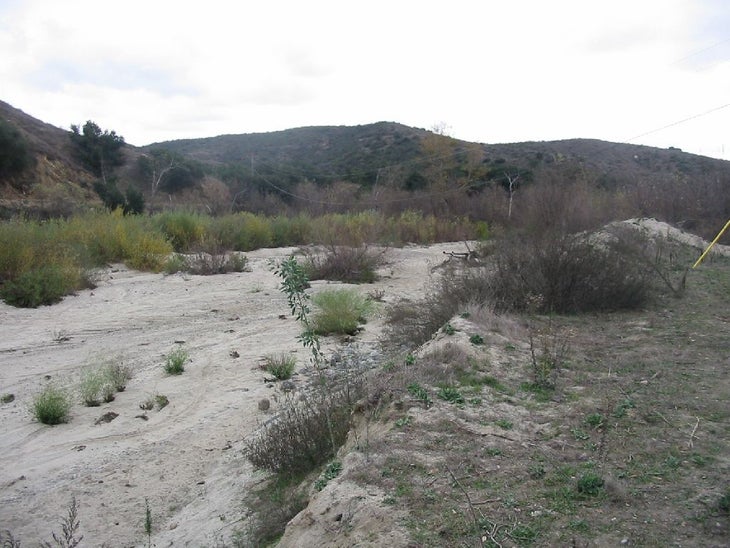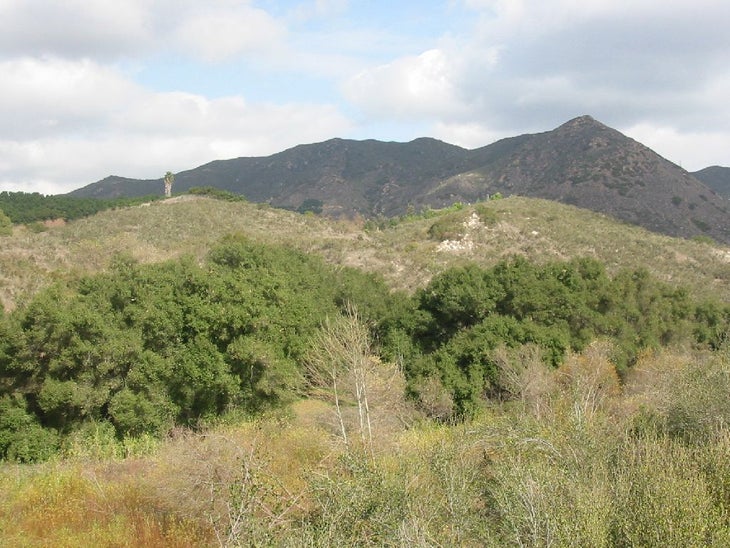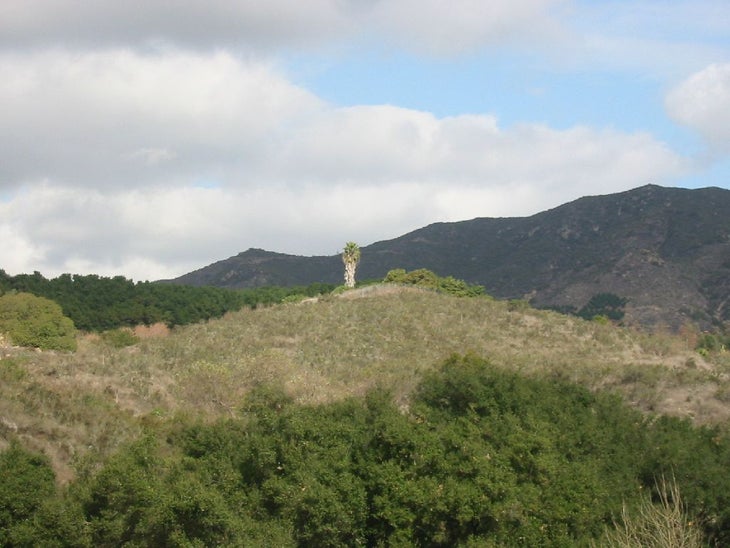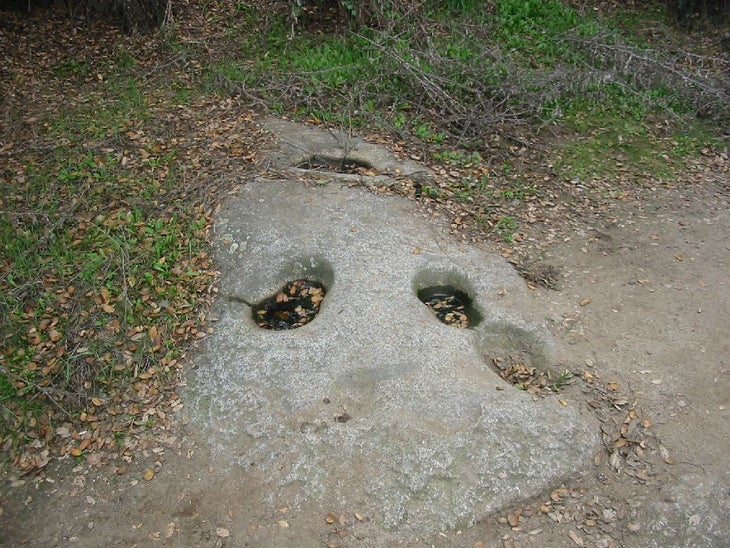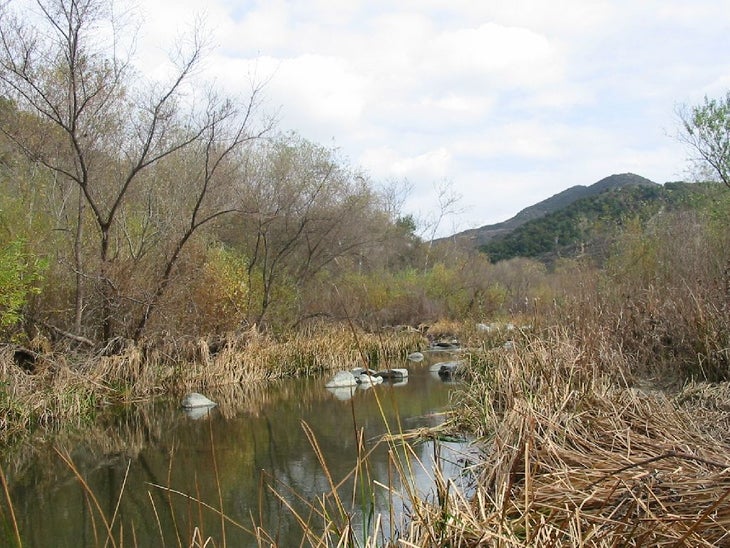 Trail Facts
Waypoints
Scrub-lined Path
Location: 33.4049949645996, -117.226234436035
©Rajeev Jain
Stacked Rocks
Location: 33.4066390991211, -117.228897094727
©Rajeev Jain
Santa Margarita River
Location: 33.4127388000488, -117.241897583008
©Rajeev Jain
Dry Drainage
Location: 33.408821105957, -117.232521057129
©Rajeev Jain
Hillside
Location: 33.4085159301758, -117.21866607666
©Rajeev Jain
Lone Palm
Location: 33.4083404541016, -117.218841552734
©Rajeev Jain
Mortero
Location: 33.4112854003906, -117.214218139648
Marks left long ago by natives of the area. Used for grinding grain. ©Rajeev Jain
Along the River
Location: 33.4125633239746, -117.213737487793
©Rajeev Jain
Crossing
Location: 33.417667388916, -117.212417602539
©Rajeev Jain
SMT001
Location: 33.413330078125, -117.24169921875
Head S on boulder-strewn trail upstream along the meandering Santa Margarita River
SMT002
Location: 33.4107704162598, -117.239700317383
Skirt ridgeline above river through oaks and sycamores
SMT003
Location: 33.4090309143066, -117.232299804688
Path flattens on silty grade while river on L gurgles and twists through trees
SMT004
Location: 33.4062728881836, -117.228294372559
River curves around bend, and trail climbs above with breathtaking views of Red Mtn.
SMT005
Location: 33.4087104797363, -117.219200134277
Trail ascends slightly over moss-covered rocks set among feathery ferns; green-clad hillside rises to S where a lone palm sits atop the bare ridgeline
SMT006
Location: 33.4116401672363, -117.214897155762
Look on boulders for footprint-sized bowl depressions, called morteros, carved by native tribes to grind grain
SMT007
Location: 33.4123611450195, -117.214401245117
Head L off sandy dirt road bearing N
SMT008
Location: 33.4169883728027, -117.21199798584
Carefully ford Santa Margarita River and start veering SW on trail lined with tall yellowish-brown rock faces
SMT009
Location: 33.4073181152344, -117.222900390625
Trail narrows in lush riverside corridor
SMT010
Location: 33.4068908691406, -117.225799560547
Second river crossing near stacked boulder field; continue to WPT 4 and retrace route back to car