San Diego: Dripping Springs Trail
This 12.8-mile cardio challenge climbs 3,000 feet to sweeping vistas in Agua Tibia Wilderness. Start early with lots of water, and bring gaiters for the chaparral.
Heading out the door? Read this article on the new Outside+ app available now on iOS devices for members! Download the app.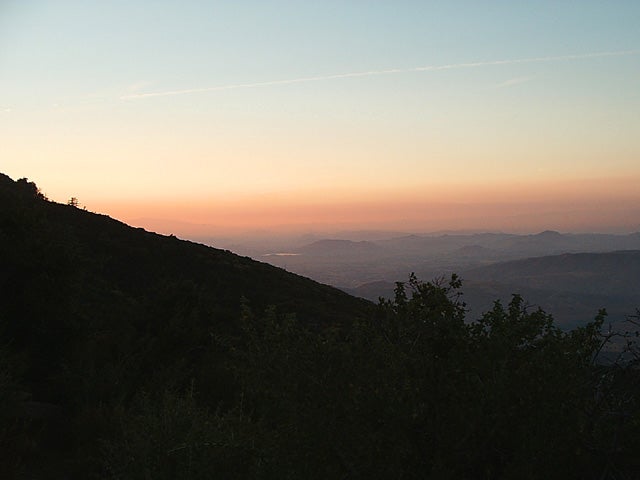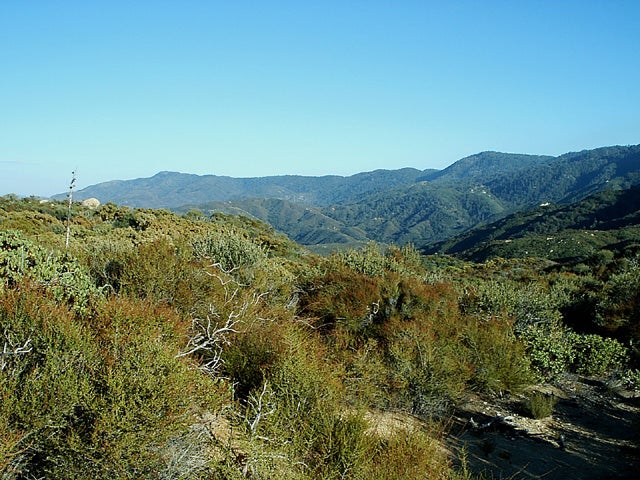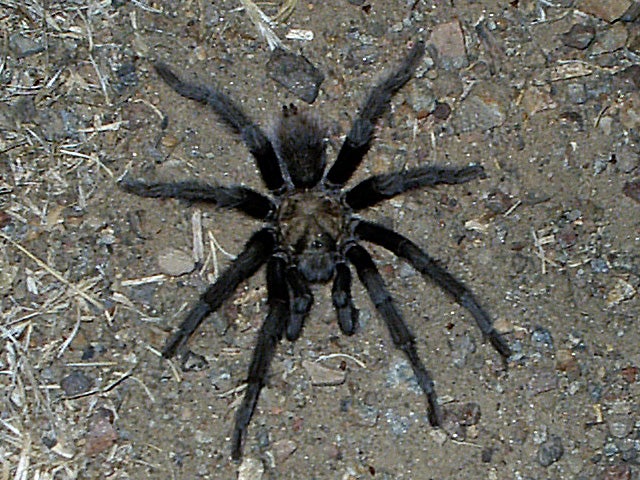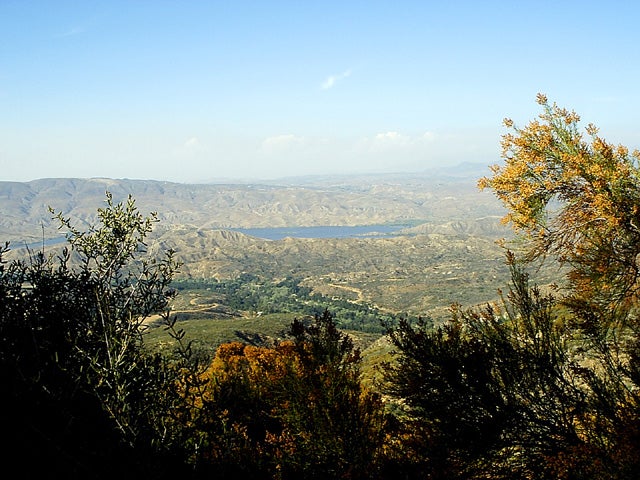 Trail Facts
Waypoints
DST010
Location: 33.4166793823242, -116.989799499512
Trail ends; grassy oak grove provides potential campsite; backtrack home
DST001
Location: 33.4581985473633, -116.970802307129
Trailhead for Dripping Springs and Wild Horse Trails; cross Arroyo Seco Creek, following Dripping Springs Trail
DST002
Location: 33.4572792053223, -116.970901489258
Hike into the low-slung redshank and manzanita of the 15,933-acre Agua Tibia Wilderness
DST003
Location: 33.456371307373, -116.971496582031
Bear R onto Dripping Springs Trail
DST004
Location: 33.4509010314941, -116.977096557617
Tiny, bivy-sized backcountry campsite located in spotty shade to E
DST005
Location: 33.4494895935059, -116.978500366211
First views to N of the crooked fingers of Vail Lake and sloping folds of the San Bernardino Mountains beyond
DST006
Location: 33.4481201171875, -116.979301452637
Trail continues a steady, shadeless ascent through chaparral
DST007
Location: 33.4474906921387, -116.978698730469
Trail braids. Minimize impact by following main trail switchback to L
DST008
Location: 33.4375610351562, -116.973098754883
Cross intermittent, offshoot creekbed of Arroyo Seco
DST009
Location: 33.4272804260254, -116.978302001953
Trail flattens into scrubland; Palomar Observatory visible along ridge to SE
Northwest view to Temecula through the dying rays of a hazy sunset
Location: 33.4217262268066, -116.983062744141
©Steffan Fay
Trail flattens to scrubland.
Location: 33.4273719787598, -116.97730255127
©Steffan Fay
Tarantula along trail.
Location: 33.4398193359375, -116.977653503418
©Steffan Fay
Views of Vail Lake
Location: 33.4494972229004, -116.97730255127
©Steffan Fay