San Diego, CA: Garnet Peak-Champagne Pass Loop
Witness the stunning transition of forest to desert on a 10.5-mile hike that traverses the Laguna Mountains.
Heading out the door? Read this article on the new Outside+ app available now on iOS devices for members! Download the app.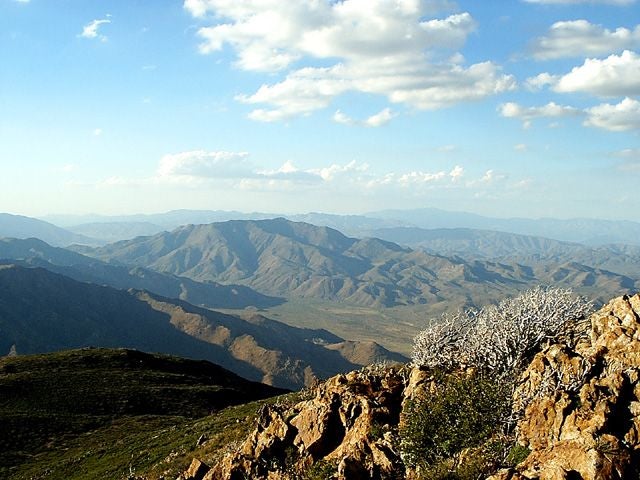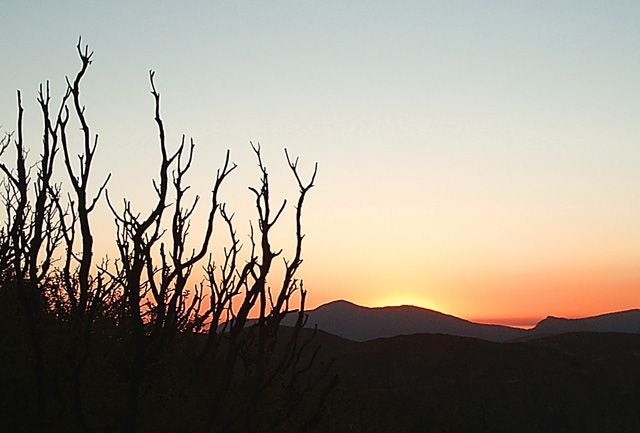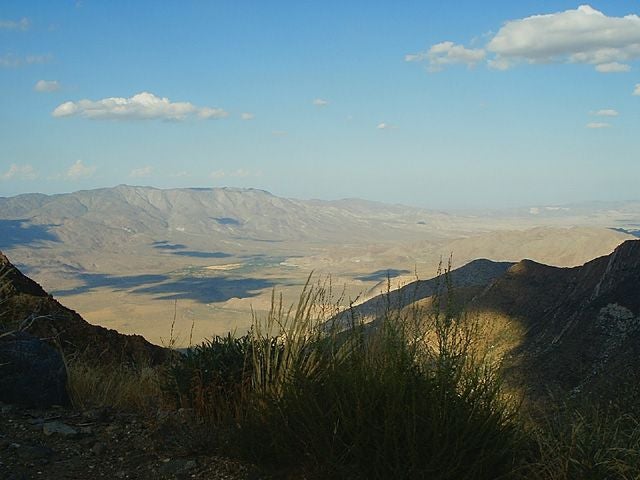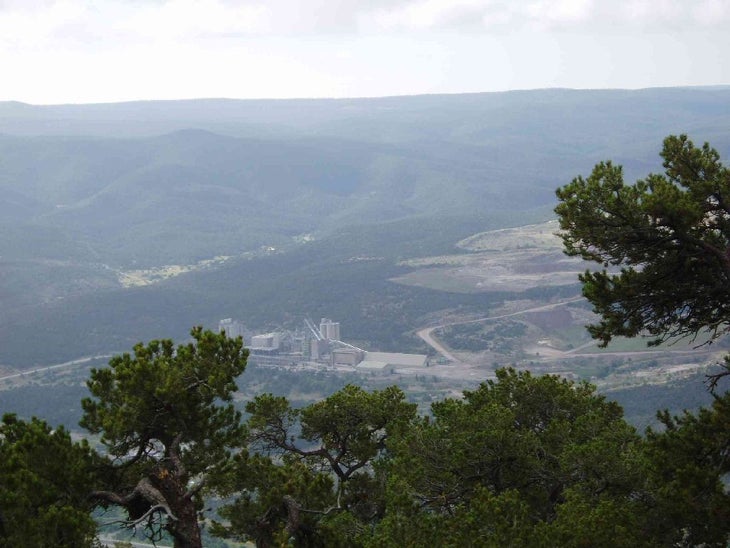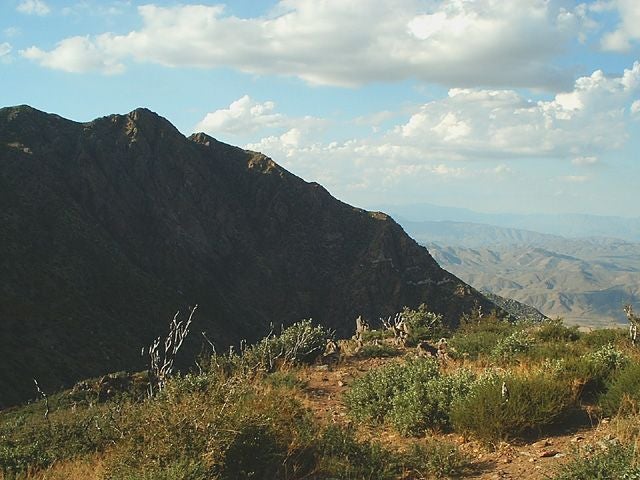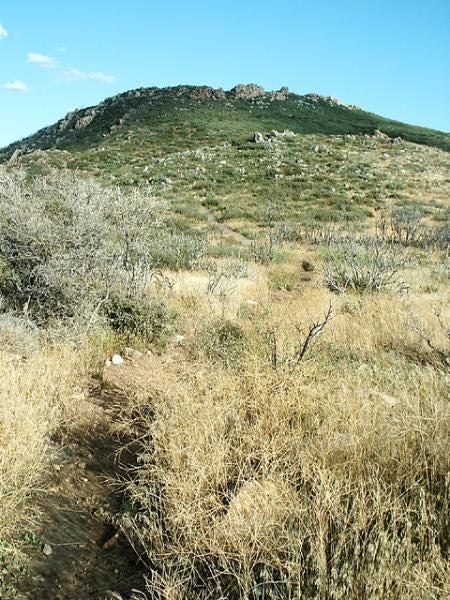 Trail Facts
Waypoints
From the Summit
Location: 32.9260940551758, -116.458450317383
A rugged landscape opens up from the top of Garnet Peak. ©Steffan Fay
Sunset
Location: 32.9252891540527, -116.460311889648
Last rays of pink and blue from the shady slopes of Garnet Peak. © Steffan Fay
View NE into Vallecito Valley
Location: 32.9081840515137, -116.454124450684
©Steffan Fay.
View south
Location: 32.9147758483887, -116.454177856445
©Steffan Fay
View from trail of Garnet Peak
Location: 32.9168891906738, -116.455535888672
©Steffan Fay
View back along PCT
Location: 32.9187507629394, -116.457748413086
©Steffan Fay
GPT001
Location: 32.9059219360352, -116.457511901855
Head NNE on trail; L @ 3-way (mile .15) onto PCT
GPT002
Location: 32.9197463989258, -116.460678100586
Detour: R to 1 mi. RT hike to Garnet Peak; straight to continue
GPT003
Location: 32.9256744384766, -116.458763122559
Garnet Peak (5,900 ft.); dramatic vista of Anza-Borrego Desert 4,500 ft. below, the 8,000+ ft. Santa Rosa Mtns., and on a clear day, the Pacific Ocean
GPT004
Location: 32.9245376586914, -116.48055267334
Pioneer Mail Picnic Area; restroom; L over Sunrise Hwy. to gated road
GPT005
Location: 32.9238204956055, -116.481262207031
Pine Mtn. trailhead just N of road; bear R uphill .07 mi. later (4.53)
GPT006
Location: 32.9192504882812, -116.491065979004
Straight @ 4-way with fire road
GPT007
Location: 32.9112892150879, -116.496063232422
Straight @ 3-way along ridge
GPT008
Location: 32.909065246582, -116.497131347656
Champagne Pass (5,437 ft.); L @ Indian Creek Trail
GPT009
Location: 32.9080123901367, -116.48934173584
Cross Indian Creek, go R
GPT010
Location: 32.9067726135254, -116.487831115723
R @ 3-way
GPT011
Location: 32.9002456665039, -116.48486328125
L @ 3-way onto Noble Canyon Trail
GPT012
Location: 32.9041633605957, -116.476333618164
Straight @ unmarked fire road; straight at next 2 paved roads to trailhead