San Bernadino Mountains: San Jacinto Loop
High altitude peak bagging abounds on this 20-mile loop in the heart of Southern California. Starting from the Palm Springs Aerial Tramway in Palm Springs, CA, this 3-night backpack offers easy access to multiple 10,000+ ft peaks, alpine meadows, and jaw-dropping views.
Heading out the door? Read this article on the new Outside+ app available now on iOS devices for members! Download the app.
High altitude peak bagging abounds on this 20-mile loop in the heart of Southern California. Starting from the Palm Springs Aerial Tramway in Palm Springs, CA, this 3-night backpack offers easy access to multiple 10,000+ ft peaks, alpine meadows, and jaw-dropping views.
Day one starts with a 6,000 vertical foot ride over 2.5 miles of cable on the Palm Springs Aerial Tramway which will take you form Palm Springs to Mt. San Jacinto State Park at 8,500 ft. From there you'll make your way through weathered granite and towering pines to the Round Valley meadow and campsite. Day two you'll climb relentlessly with aesthetic payoffs aplenty in the form of constant views (Joshua Tree NP to the East and the Southern California coast to the west). Along the climb bag 10,400 ft Miller Peak. Next stop is Mt. San Jacinto Peak at 10,834 ft. Camp for night two is at Little Round Valley, following a westerly descent from the peak. Make sure you get a spot which affords a view of the Pacific sunset. Day three backtracks to Wellman's divide and then descends via a short section of the Pacific Crest Trail into the Meadows of the Tahquitz Valley and San Bernadino National Forest. Camp Three offers maximum solitude upon a rocky knob just after crossing Willow Creek (water source). Day four completes the loop with a climb along the eastern rim of the ridge passing the breathtaking Hidden Lake (Note: This is an extremely sensitive area. Please take great care to make minimal impact upon this area) and back to the Tram.
Permits: Two wilderness camping permits are required for this trip: Nights one and two require a State Park issued permit and night three requires a National Forest Permit.
In the Mt. San Jacinto State Wilderness (nights one and two) Camping is permitted in designated sites only and only by permit. Camping permits can be obtained in advance (up to 56 days) by mail or in person at the ranger station. Write to: Mount San Jacinto State Park, PO Box 308 Idyllwild, CA 92549. More information can be found at: http://www.parks.ca.gov/?page_id=636.
The United States Forest Service has a similar permit system in effect for wilderness areas in national forests (night three); these permits are issued at U.S.F.S. Headquarters, P.O. Box 518, Idyllwild, California 92549. The U.S.F.S. phone number is: (951) 659-2117. Site three is in the "Desert View" zone.
A round trip ticket for the Palm Springs Aerial Tramway can be purchased at the tram station. For current information on hours of operation and pricing check: http://www.pstramway.com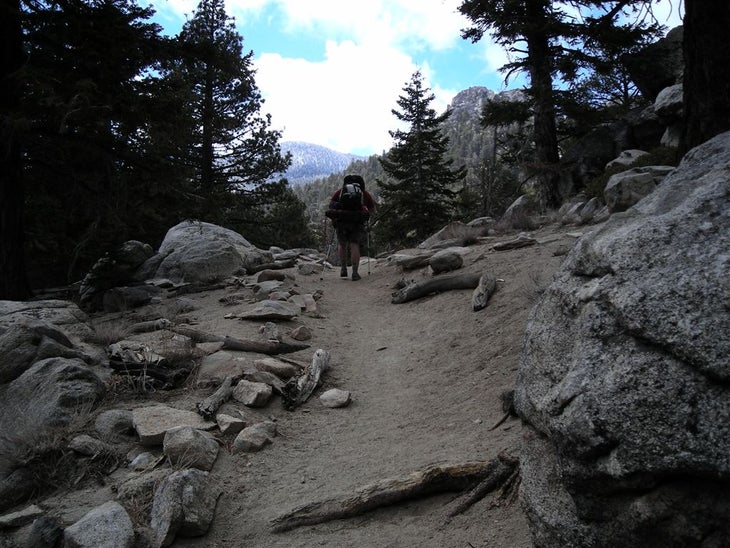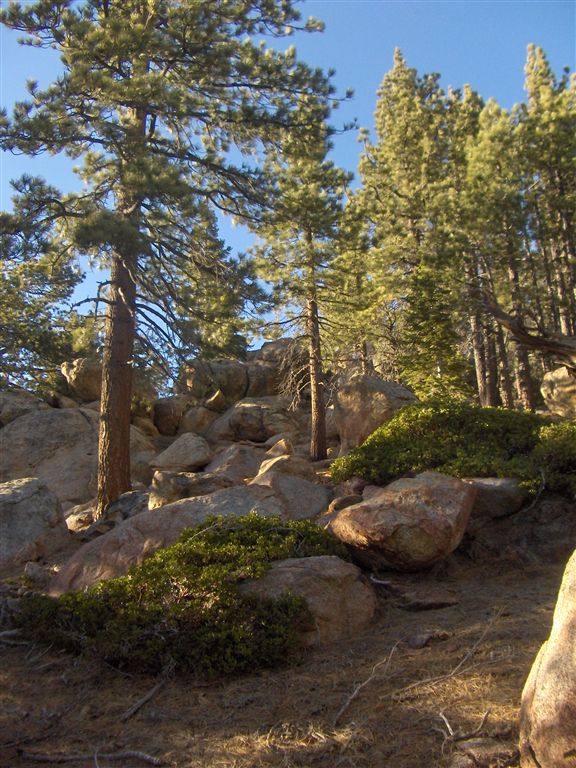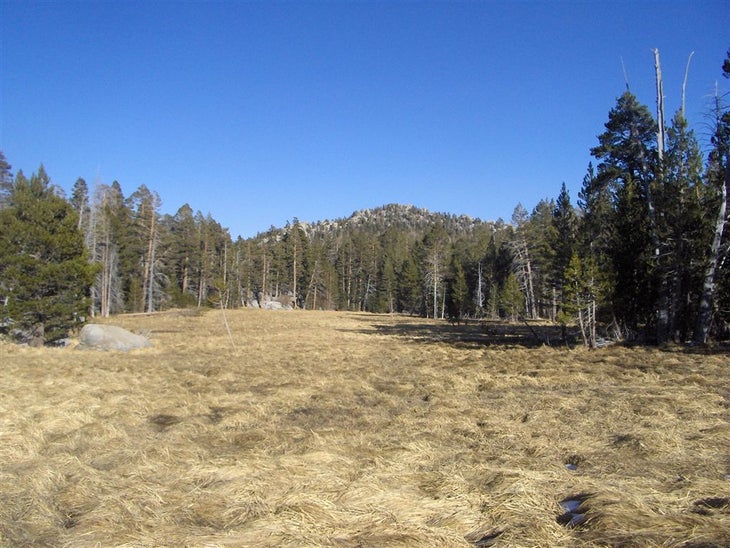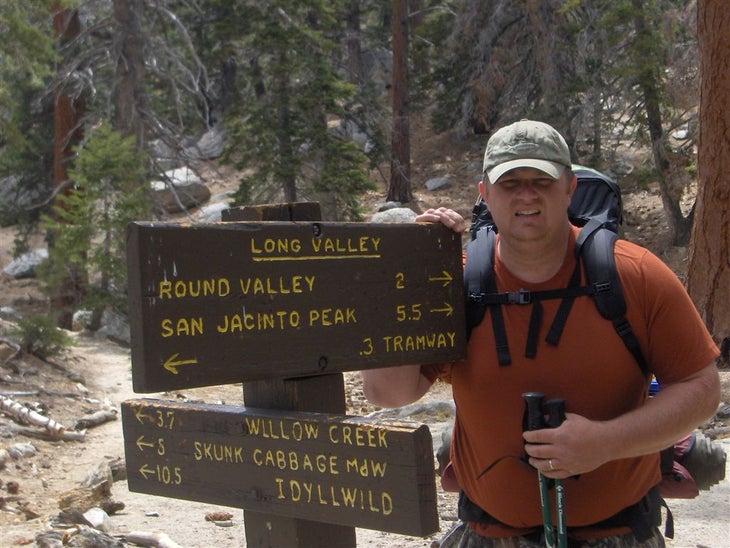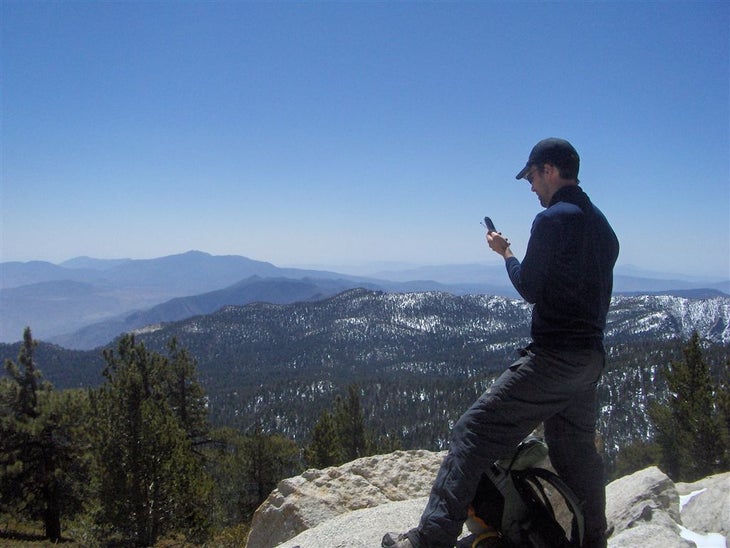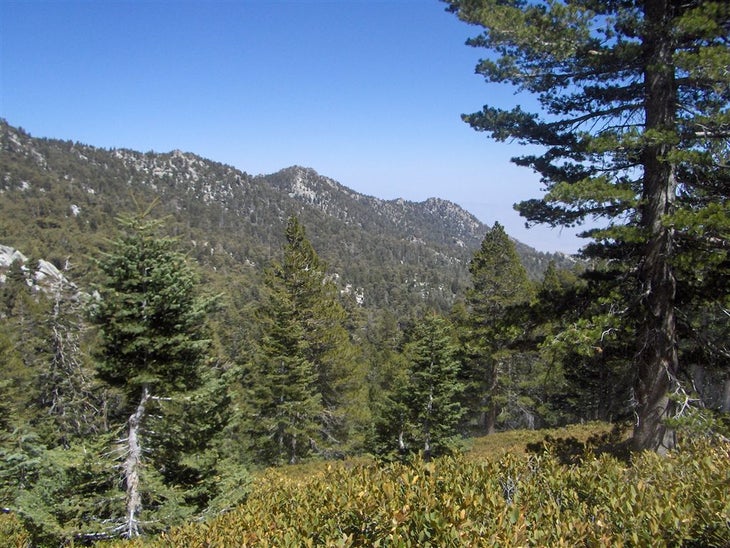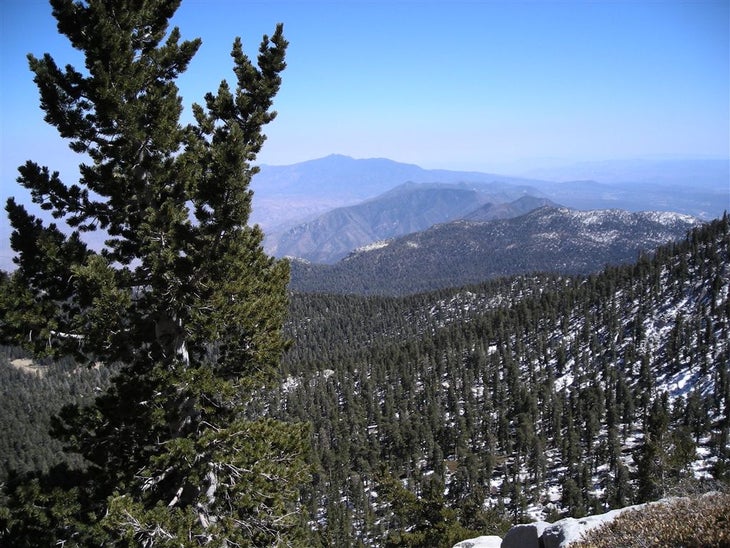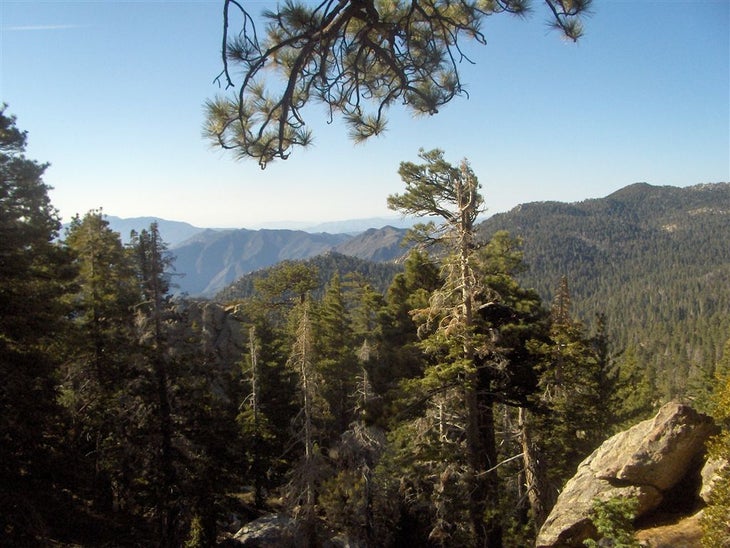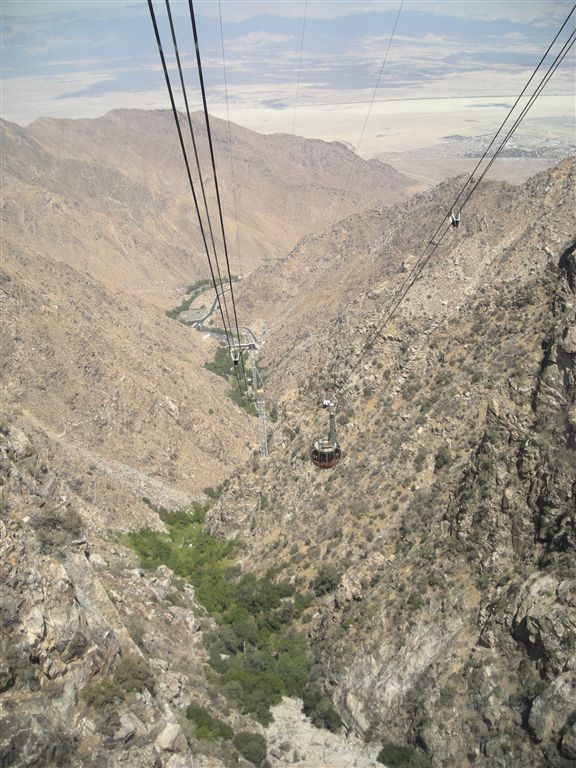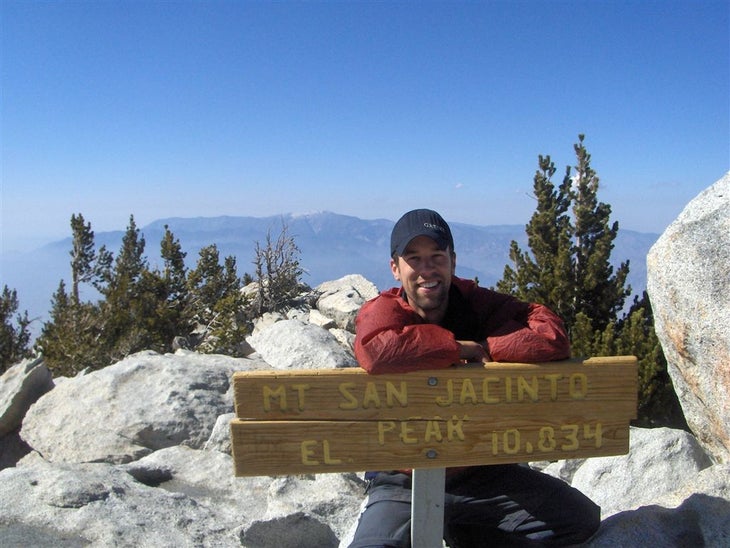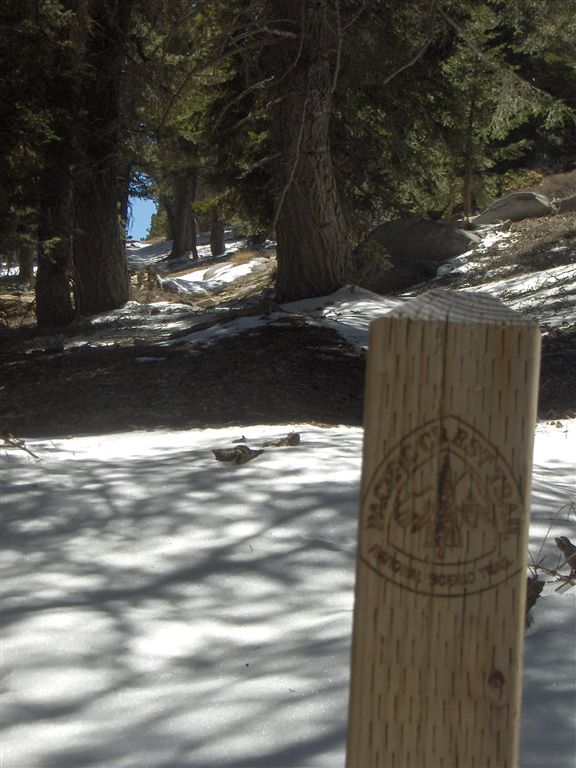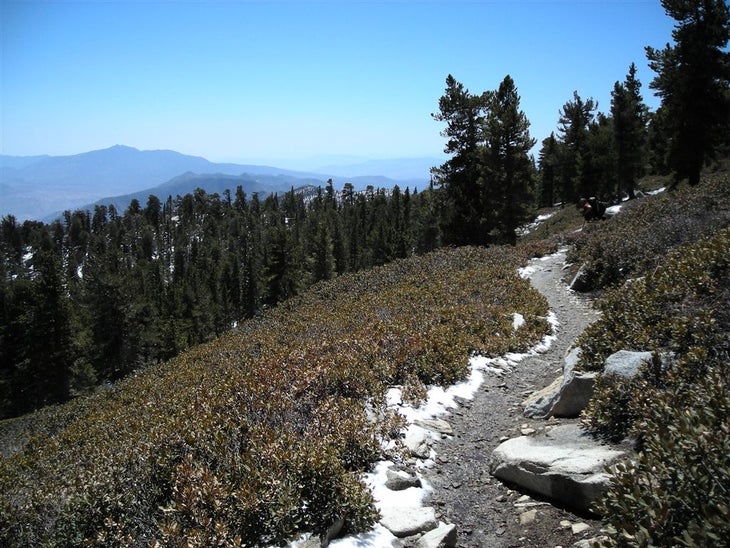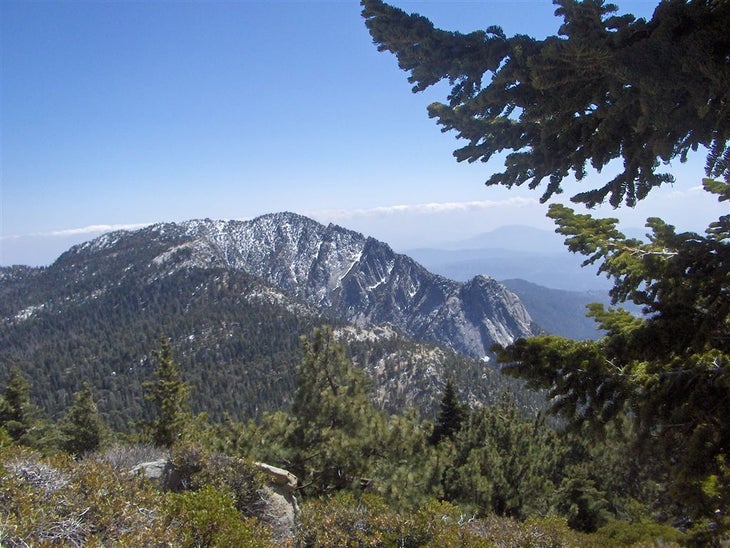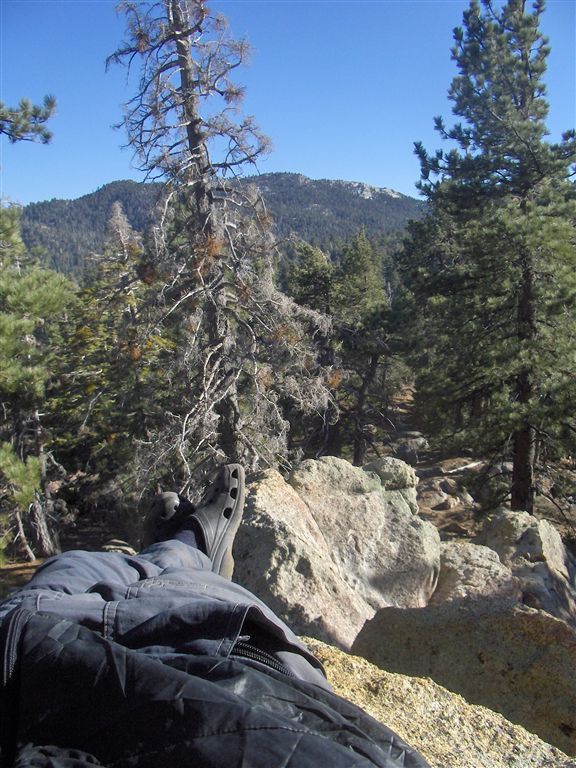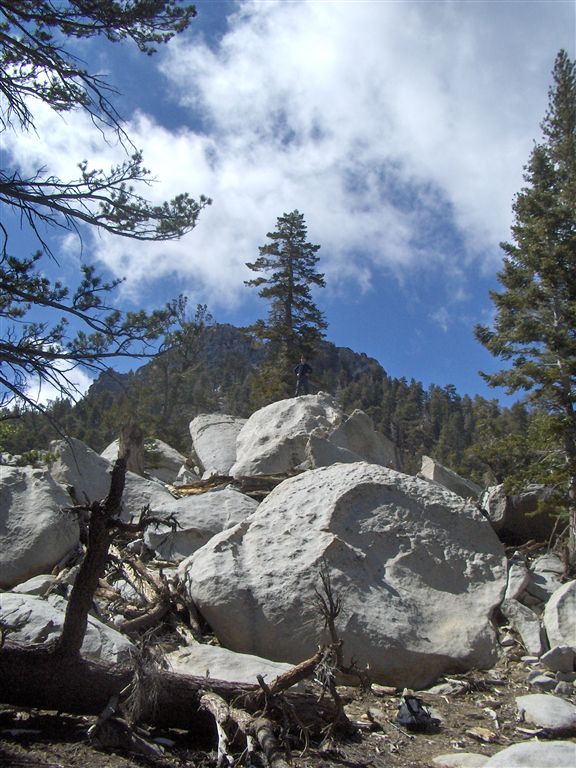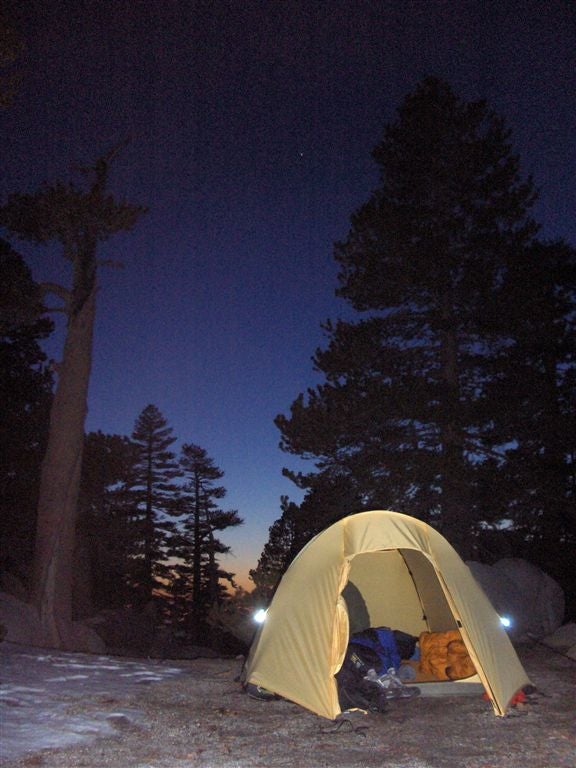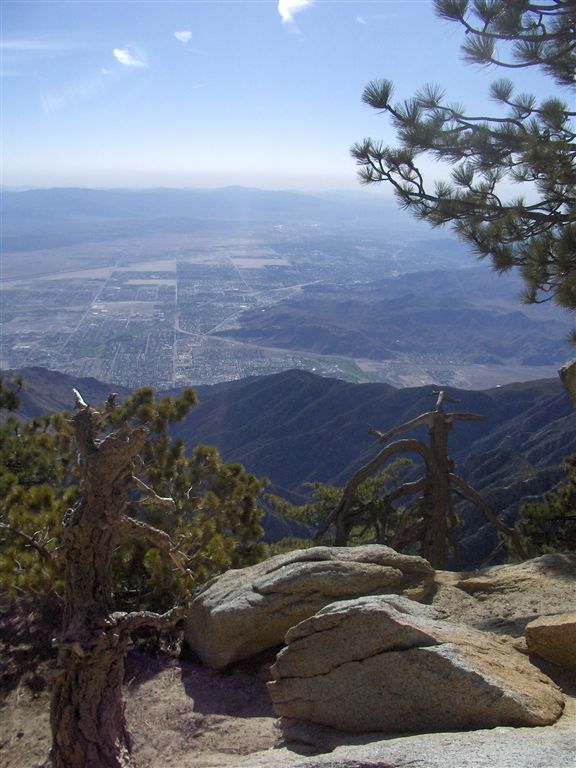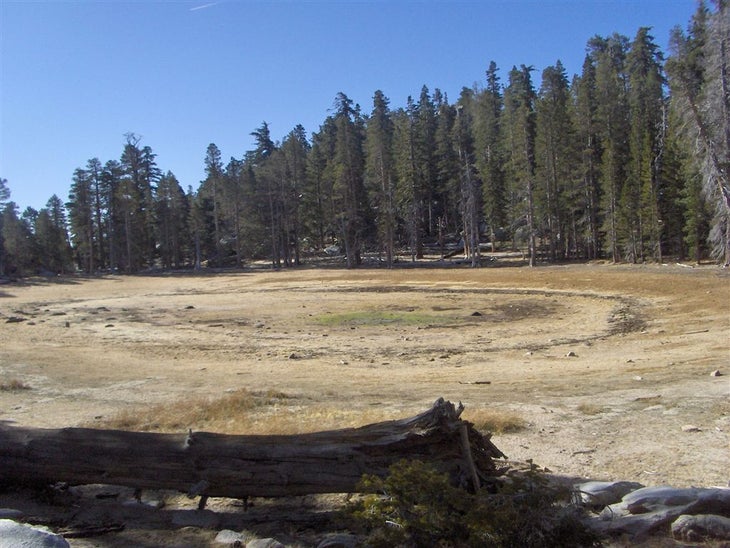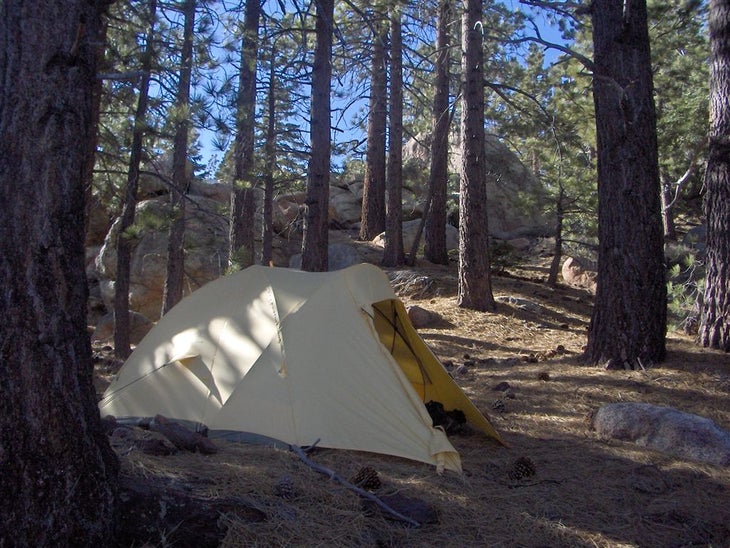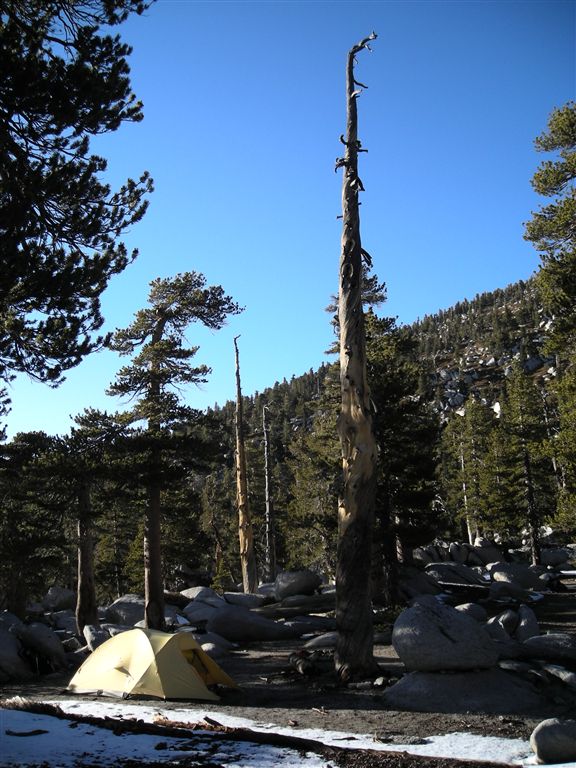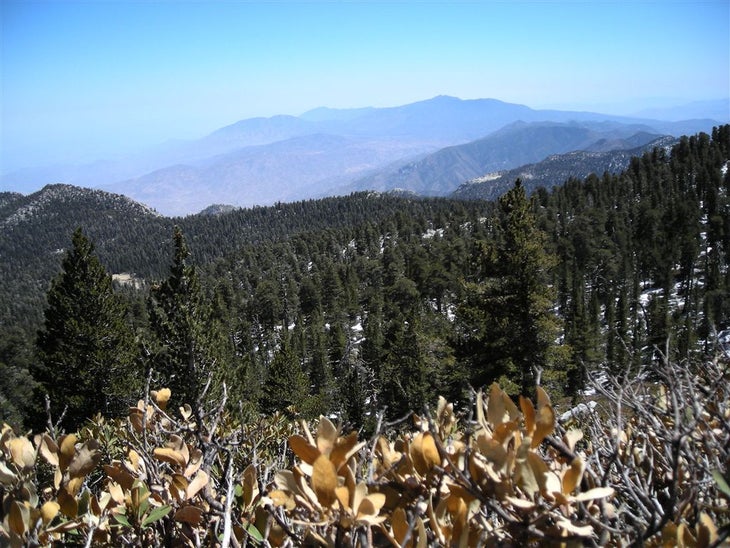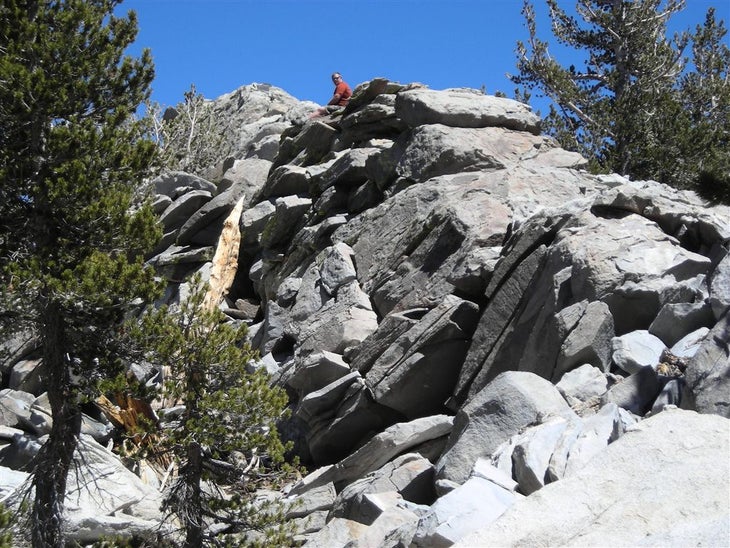 Trail Facts
Waypoints
JTSJTrip 303
Location: 33.8121452331543, -116.646766662598
JTSJTrip 190
Location: 33.785327911377, -116.653282165527
Camp 3 layout
JTSJTrip 109
Location: 33.8036308288574, -116.663146972656
Round Valley
JTSJTrip 098
Location: 33.8124313354492, -116.644309997559
Mileage
JTSJTrip 116
Location: 33.7995262145996, -116.674293518066
Author at Wellman's Divide
Camp 3
Location: 33.7856712341309, -116.65315246582
Camp 3 (primitive)
18-APR-07 6:22:31PM
Camp 2 – Little Round Valley
Location: 33.8119506835938, -116.688583374023
Little Round Valley Campground
17-APR-07 8:09:53PM
JTSJTrip 164
Location: 33.7893333435059, -116.677680969238
San J Peak Intersect
Location: 33.8120155334473, -116.678932189941
Turn right to bag San Jacinto Peak and CCC hut. Straight ahead to descend to Little Round Valley (Camp 2).
18-APR-07 2:10:41PM
Mt. San Jacinto Peak
Location: 33.8146171569824, -116.679351806641
Mt. San Jacinto Peak 10,840′
17-APR-07 5:50:57PM
JTSJTrip 325
Location: 33.8153610229492, -116.674087524414
JTSJTrip 207
Location: 33.7970733642578, -116.643814086914
Camp 3 View
Camp 1 – Round Valley
Location: 33.8043556213379, -116.665077209473
Round Valley Campground (select a site from board at backcountry hut).
16-APR-07 10:23:26PM
JTSJTrip 302
Location: 33.8151397705078, -116.636528015137
On the Tram
JTSJTrip 179
Location: 33.7774963378906, -116.663749694824
JTSJTrip 145
Location: 33.8149032592773, -116.679565429688
Author on the peak
JTSJTrip 171
Location: 33.7854194641113, -116.674041748047
PCT Marker
JTSJTrip 316
Location: 33.8128128051758, -116.67601776123
Miller Peak
Location: 33.8153953552246, -116.673324584961
Miller Peak 10,400′
17-APR-07 4:04:04PM
JTSJTrip 174
Location: 33.7828674316406, -116.673675537109
JTSJTrip 156
Location: 33.813175201416, -116.683662414551
Looking west towards the Pacific
JTSJTrip 187
Location: 33.7864189147949, -116.653190612793
Repose at Camp 3
Ranger Station
Location: 33.8038330078125, -116.664291381836
Get Backcountry Permit here.
16-APR-07 6:08:58PM
JTSJTrip 104
Location: 33.810474395752, -116.651153564453
Small Author on Big Granite
JTSJTrip 153
Location: 33.8122673034668, -116.688667297363
LRV Dusk
JTSJTrip 213
Location: 33.8007125854492, -116.638710021973
Desert View
JTSJTrip 209
Location: 33.8002586364746, -116.641265869141
Hidden Lake (dry)
JTSJTrip 180
Location: 33.7856903076172, -116.653465270996
Camp 3
JTSJTrip 342
Location: 33.8119926452637, -116.688667297363
LRV Camp (2)
JTSJTrip 167
Location: 33.786693572998, -116.675132751465
Tracks
Camp 3 Peak
Location: 33.7862129211426, -116.653221130371
Drink your coffee and watch the sunrise.
18-APR-07 6:16:44PM
JTSJTrip 318
Location: 33.8139038085938, -116.675651550293
JTSJTrip 322
Location: 33.8155479431152, -116.673141479492
ZW on Miller Peak