Salt Lake City, UT: Twin Peaks via White Pine Canyon
This 14.6-mile dayhike serves up two Wasatch summits, some off-trail scrambles above an emerald-colored lake, and top-notch views.
Heading out the door? Read this article on the new Outside+ app available now on iOS devices for members! Download the app.
-Mapped by Peter Halverson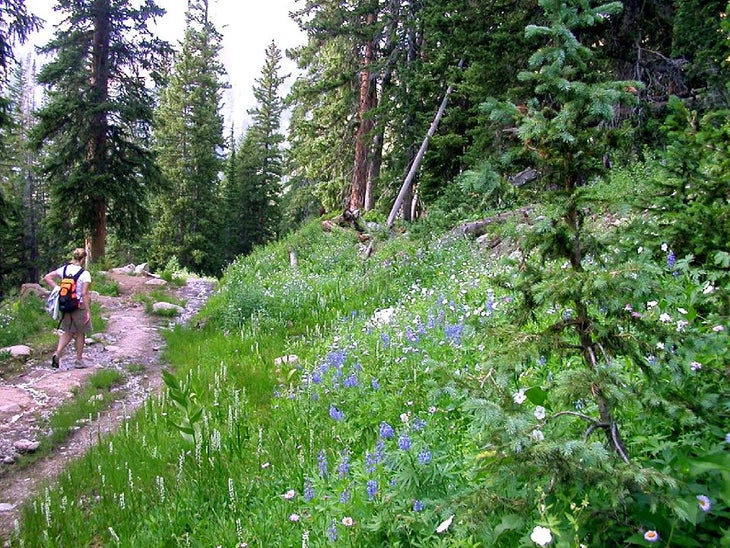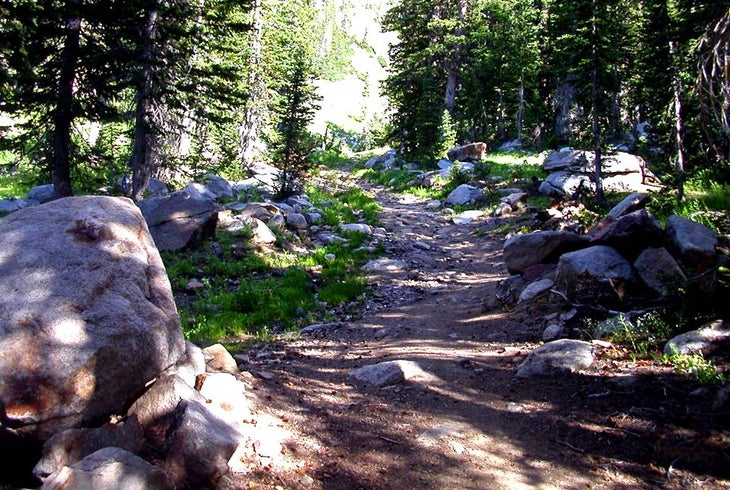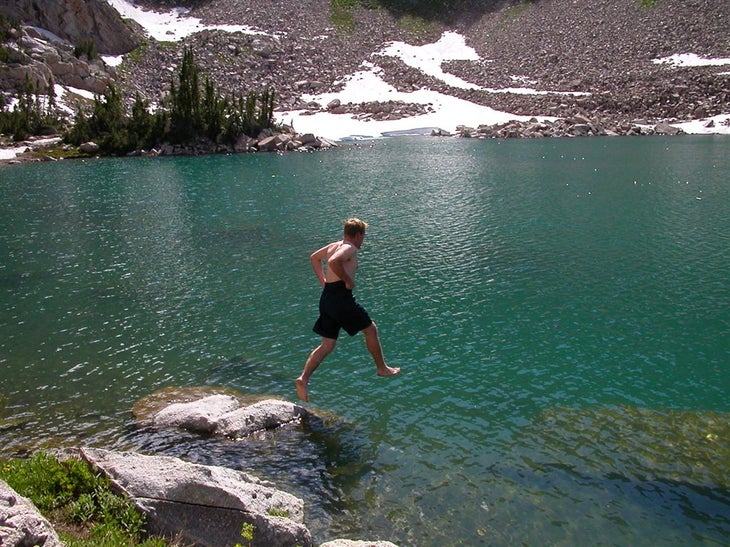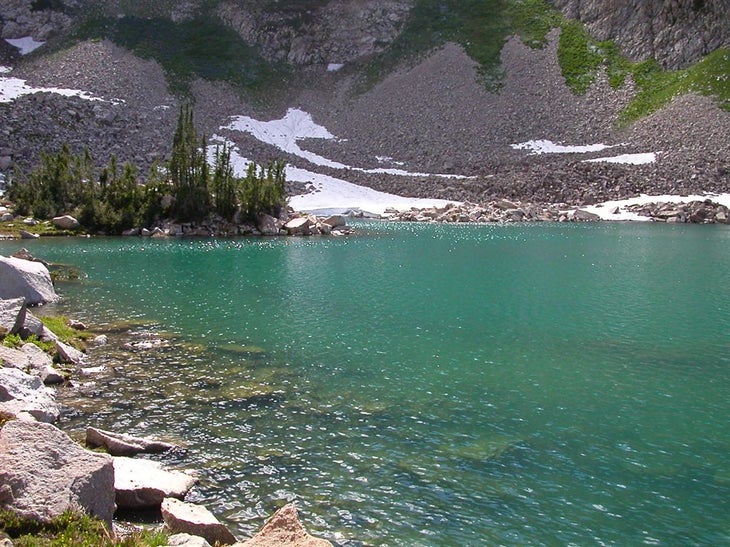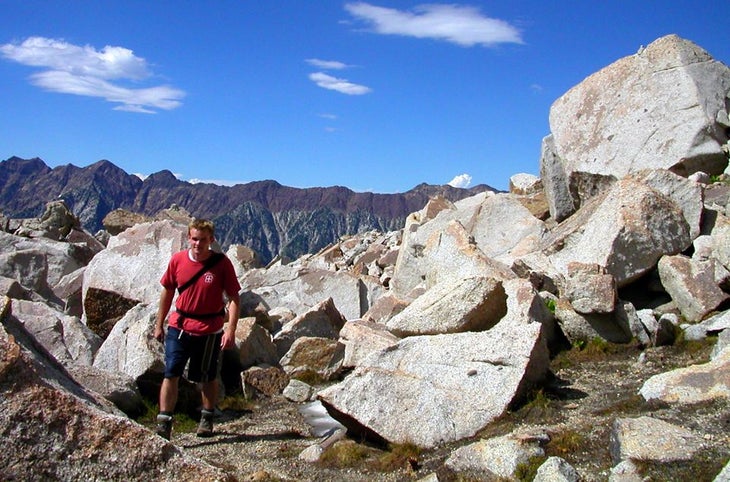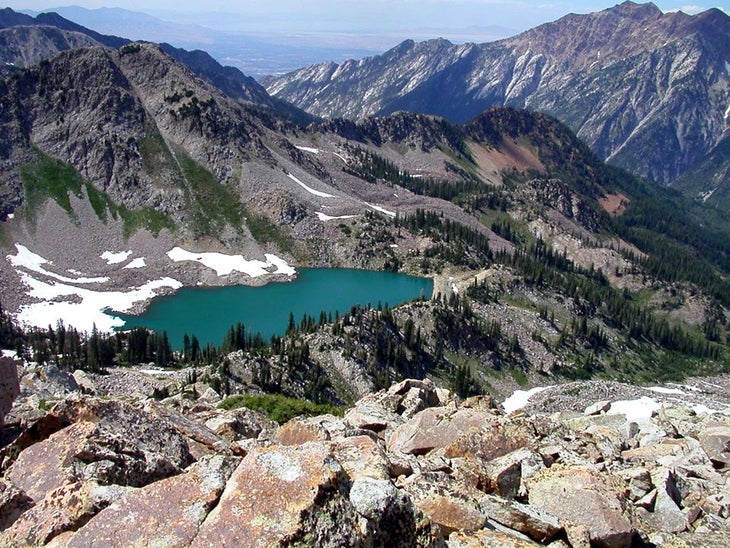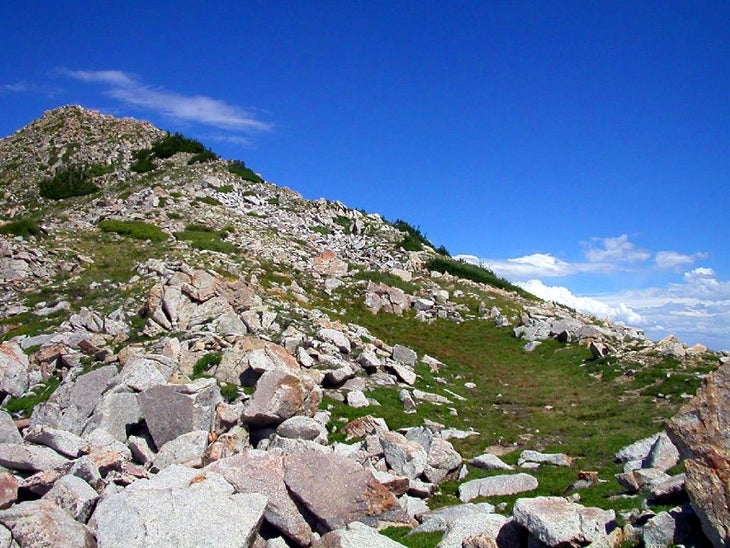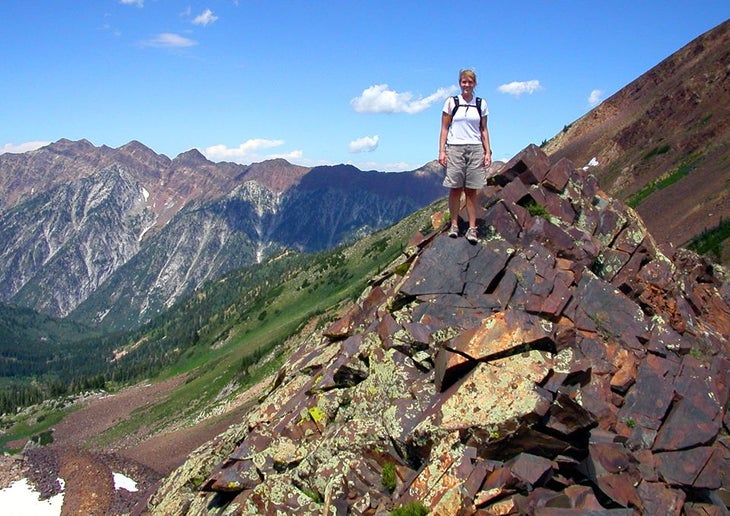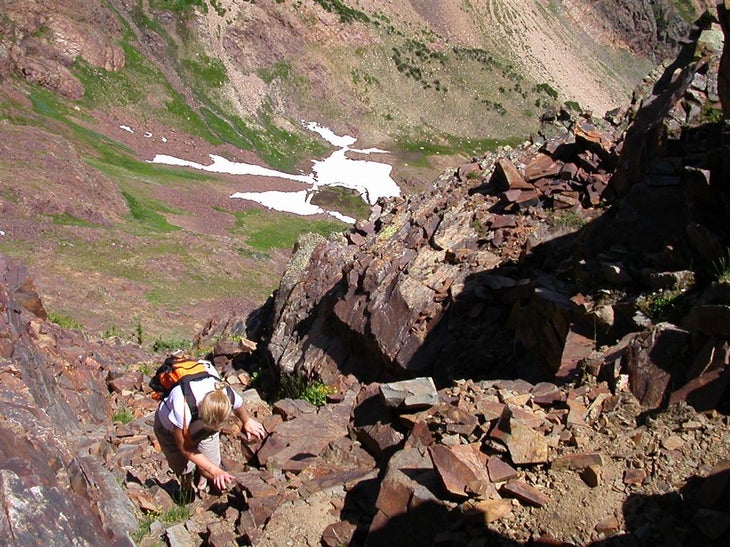 Trail Facts
Waypoints
TPT001
Location: 40.57542, -111.680901
From White Pine trailhead, head S on paved path to footbridge over Little Cottonwood Creek. In .5 mi., 4WD road curves SW around ridge into White Pine Canyon
TPT002
Location: 40.566219, -111.6894
Take hard L @ White Pine Fork, tracing contour lines NE; small overlook @ next switchback offers views of Salt Lake Valley to the W and rugged Cottonwood Ridge summits to the N
TPT003
Location: 40.565182, -111.685303
Walk W, then S through evergreen corridor
TPT004
Location: 40.558971, -111.6828
Trail snakes through forest with intermittent switchbacks as climb steepens
TPT005
Location: 40.549564, -111.675606
Hike SE, then SW, paralleling White Pine Fork; you'll gain nearly 1,500 ft. of elevation in the next 1.6 mi.
TPT006
Location: 40.542885, -111.678108
Turn L @ T for .1-mi. stretch next to White Pine Lake's emerald waters
TPT007
Location: 40.54039, -111.678497
Continue S, leaving trail for scramble up boulder field
TPT008
Location: 40.537029, -111.673599
Turn L on ridgecrest, heading NE along Salt Lake City-Utah county line; navigate broad ridge strewn with boulders
TPT009
Location: 40.540241, -111.666801
Traverse around Red Baldy's summit (11,171 ft.); White Pine Lake tucked below craggy peaks forms a dramatic backdrop
TPT010
Location: 40.54192, -111.663696
Continue NE along open, boulder-covered ridge toward W summit
The Trail
Location: 40.56461, -111.685974
©Peter Halverson
TPT011
Location: 40.551987, -111.656792
W. Twin Peak (11,489 ft.): Craggy peaks, grassy slopes, ruddy rock face = dramatic view. Traverse E to neighboring summit
TPT012
Location: 40.551159, -111.650703
E. Twin Peak (11,433 ft.): Take in equally impressive sights from the slightly shorter Twin, then retrace route
Trail winds through shady forest
Location: 40.56358, -111.685677
©Peter Halverson
White Pine Lake
Location: 40.542126, -111.678528
©Peter Halverson
Shores of White Pine Lake
Location: 40.541317, -111.678604
©Peter Halverson
Rocky Ridge
Location: 40.538219, -111.672188
©Peter Halverson
Dramatic views toward White Pine Lake
Location: 40.538734, -111.67057
©Peter Halverson
Rock-strewn Ridge
Location: 40.539547, -111.668427
©Peter Halverson
Rocky Summit
Location: 40.551929, -111.656197
©Peter Halverson
Off-trail Scramble
Location: 40.551563, -111.65818
©Peter Halverson