Salt Lake City, UT: The Pfeifferhorn (Little Matterhorn Peak)
Take two days to savor this 4.6-mile (one-way) climb that ends on the Pfeifferhorn, a rocky, 11,326-foot peak less than an hour from Salt Lake.
Heading out the door? Read this article on the new Outside+ app available now on iOS devices for members! Download the app.
Though BACKPACKER's editors live in peak-blessed Boulder, we still envy residents of Salt Lake City for their access to deep powder and skyscraping summits. Exhibit A: 11,326-foot Pfeifferhorn, a mini-Matterhorn 45 minutes from downtown. Bonus: It's just five miles to a lakeside basecamp, where you'll stage a summit scramble.
Although the route to this 11,326-foot peak is not easy—you'll gain 3,700 feet of elevation in 4.6 miles—it's worth it. At the top, you'll be rewarded with sky-high views of Utah Lake, the Great Salt Lake and Mt. Timpanogos. From White Pine trailhead, hike one mile to the junction for Red Pine Lake. Turn right, and after gaining 1,900 feet in 3.5 miles, you'll reach its blue-green waters.
Make camp 200 feet from shore. Next morning: Head southeast on a climber trail along the stream between Red Pine and Upper Red Pine Lakes, then southwest up talus to a 10,897- foot false summit. Head west along an airy ridge across the saddle, then scramble to the Pfeifferhorn's summit.
GUIDEBOOK: Hiking Utah, by Bill Schneider and Ann Seifert ($16, falcon.com)
CONTACT: (801) 733-2660, fs.usda.gov
-Mapped by Chelise Simmons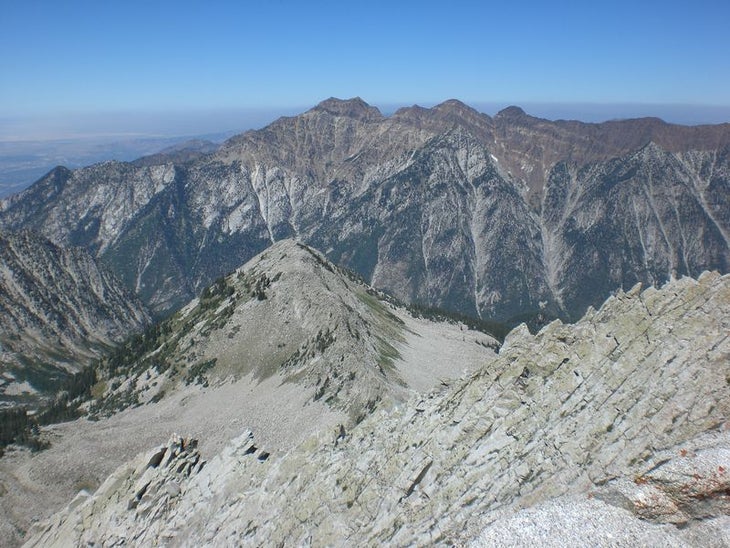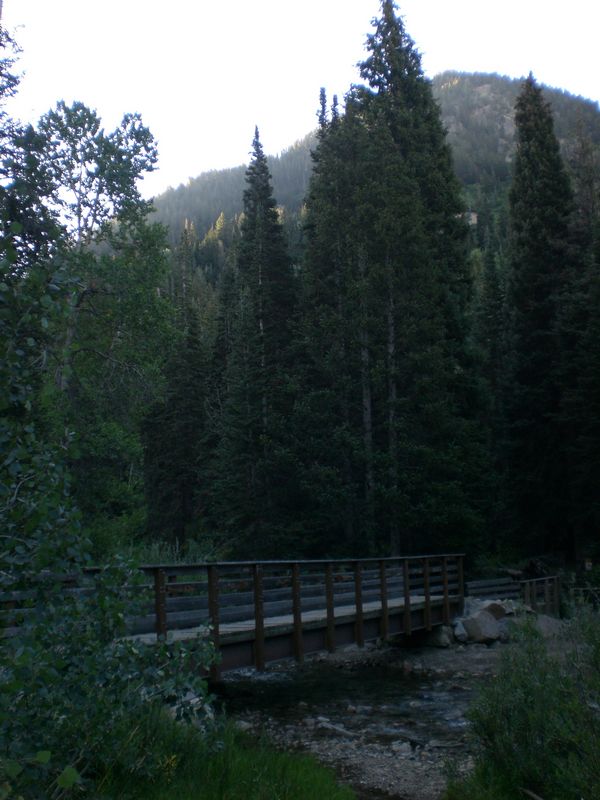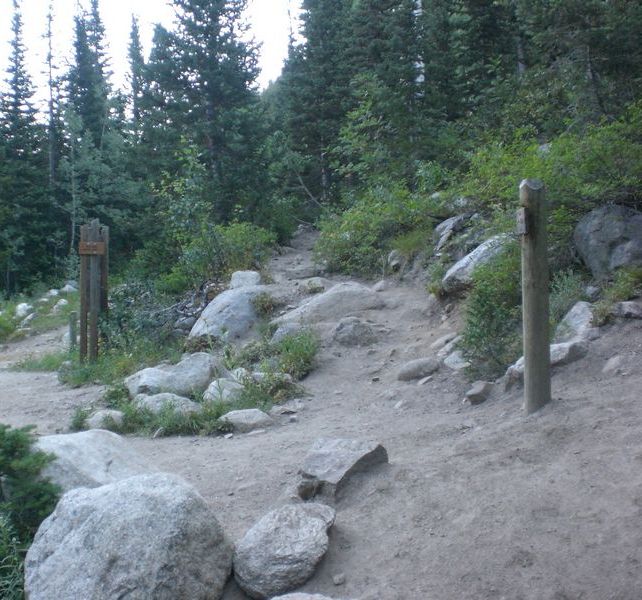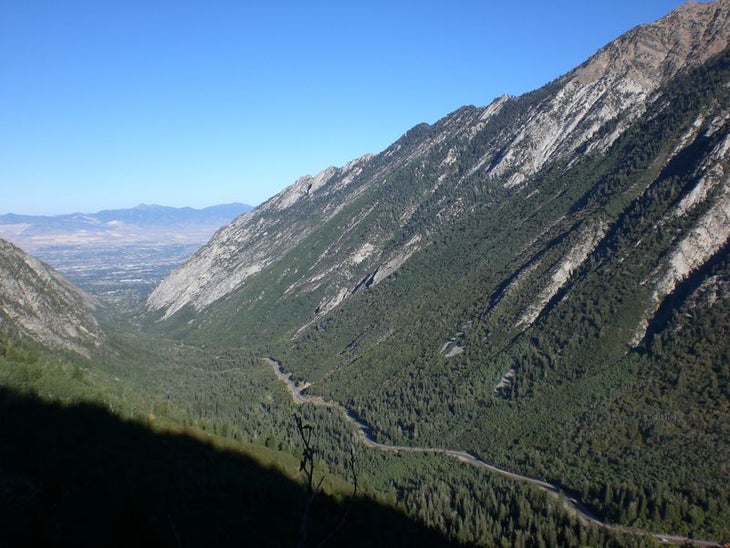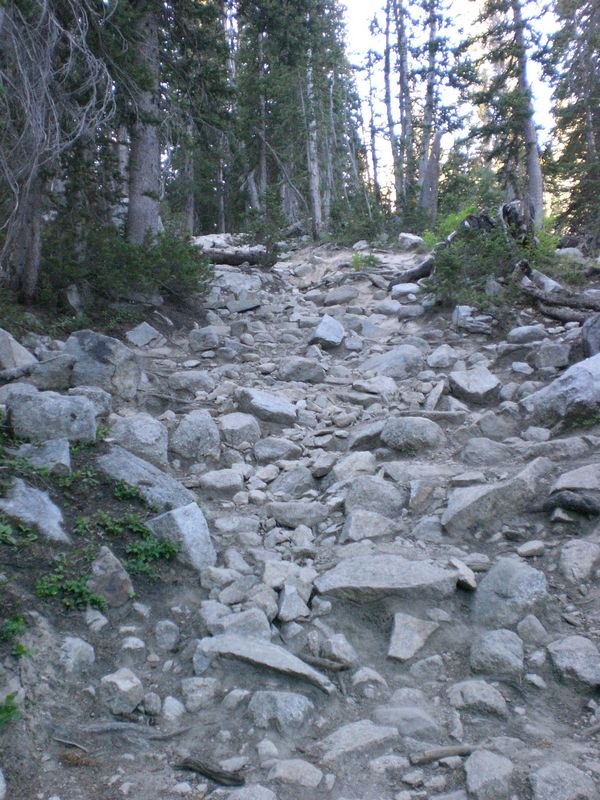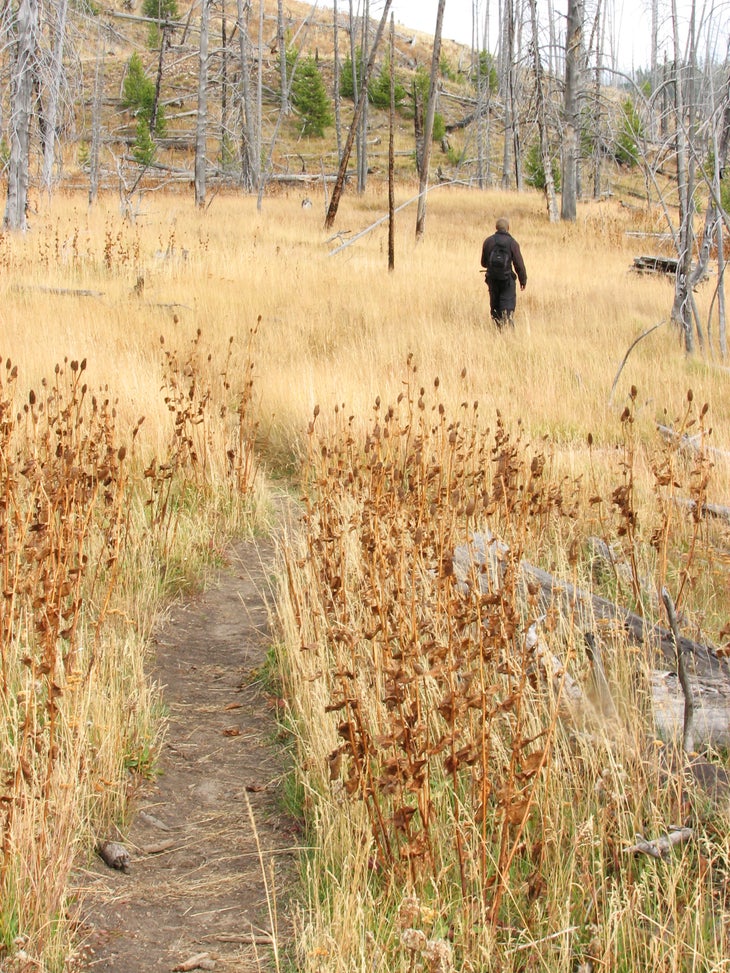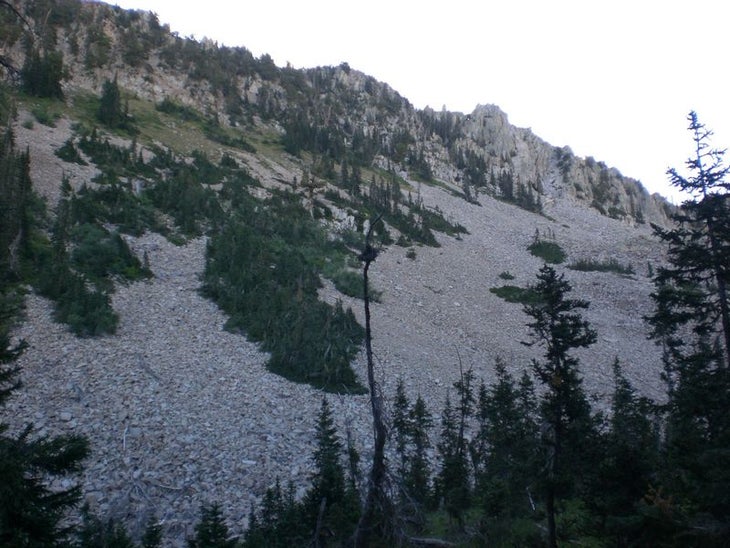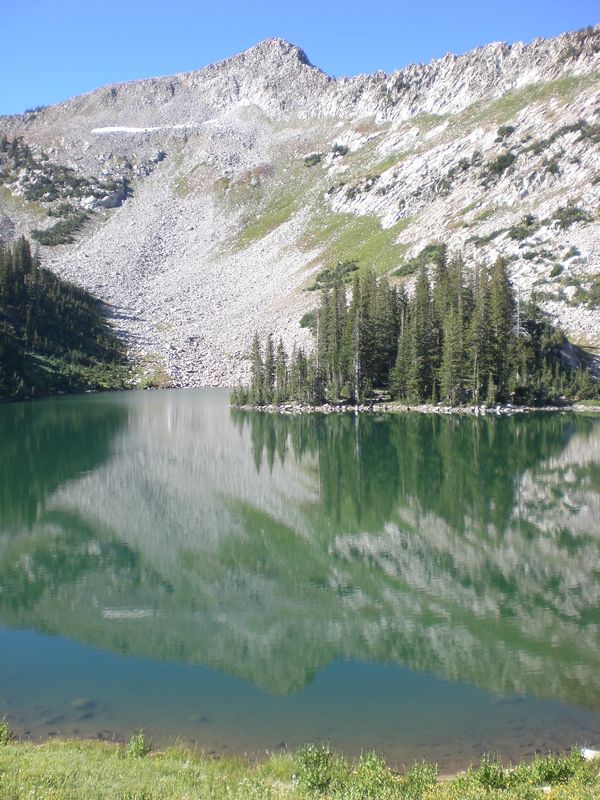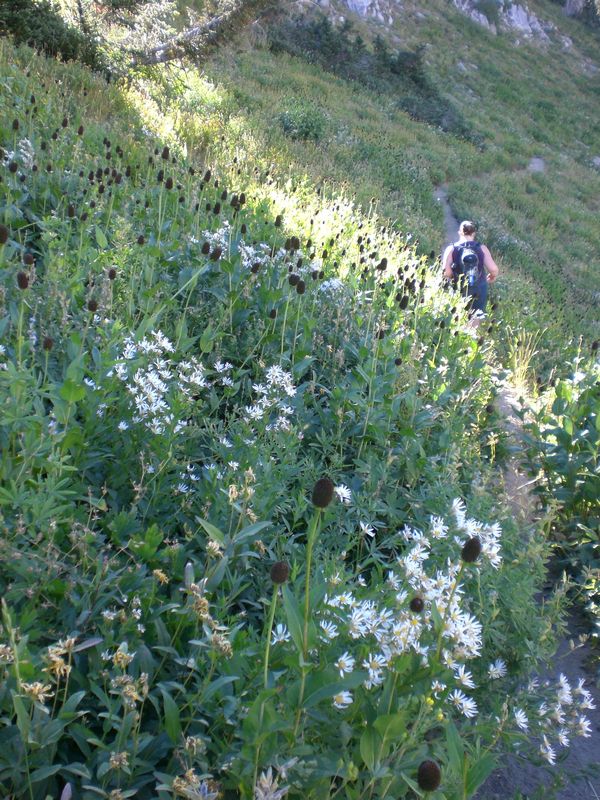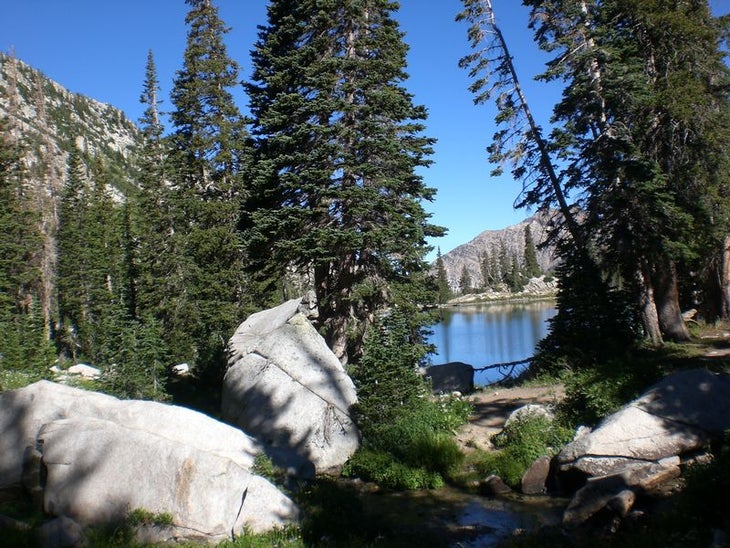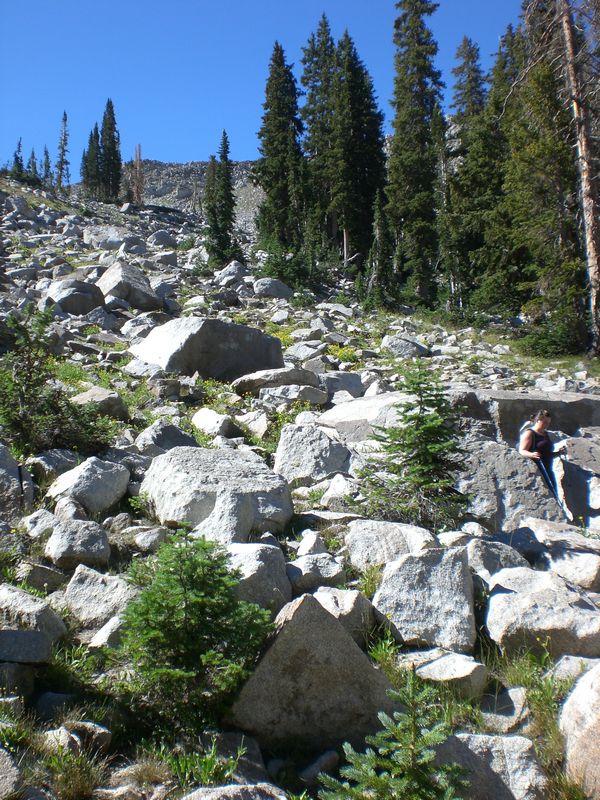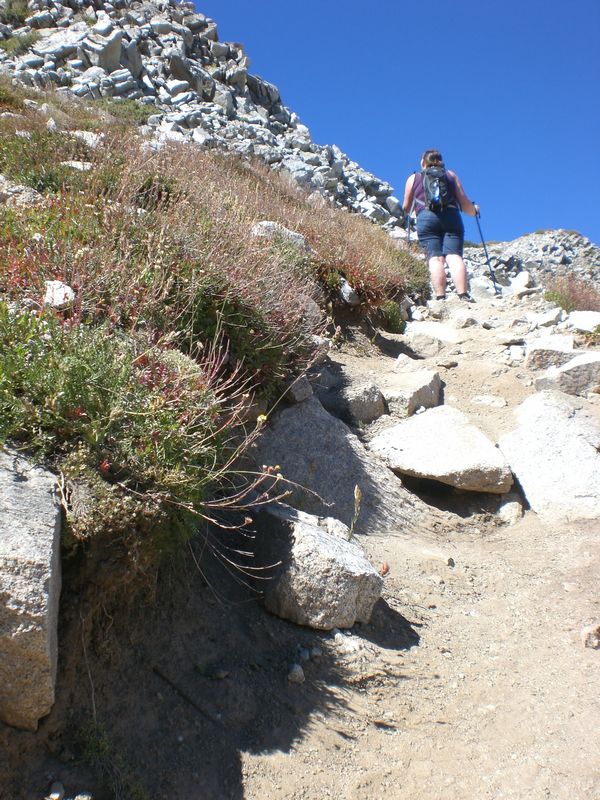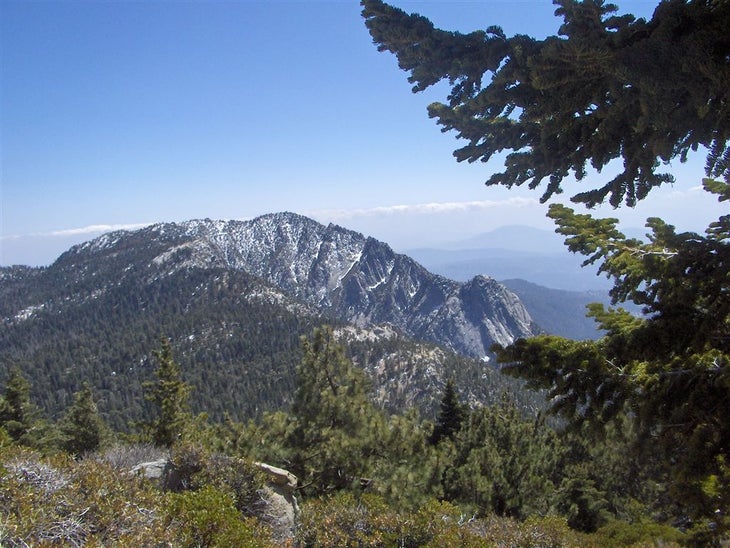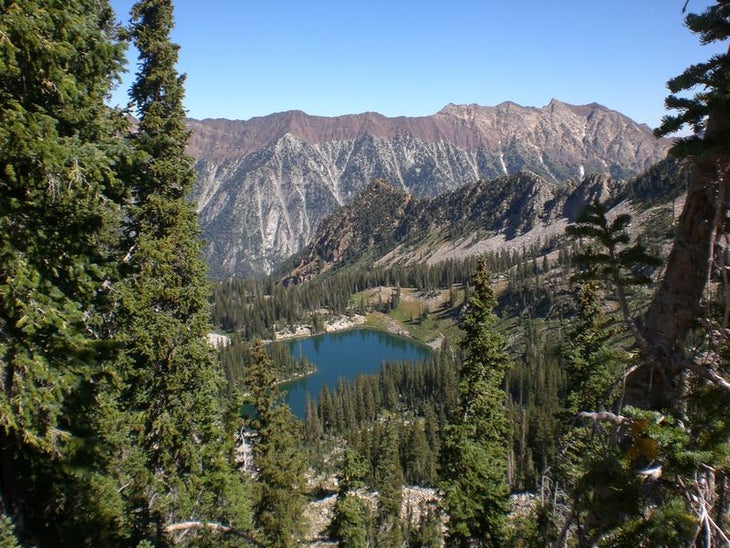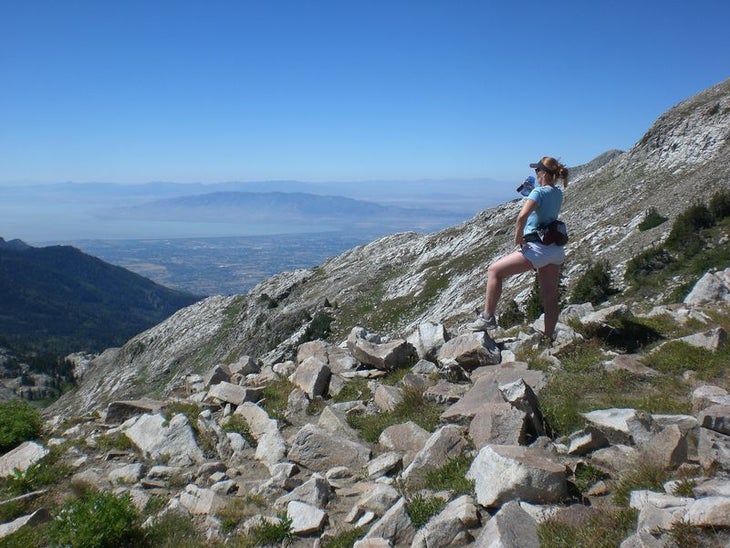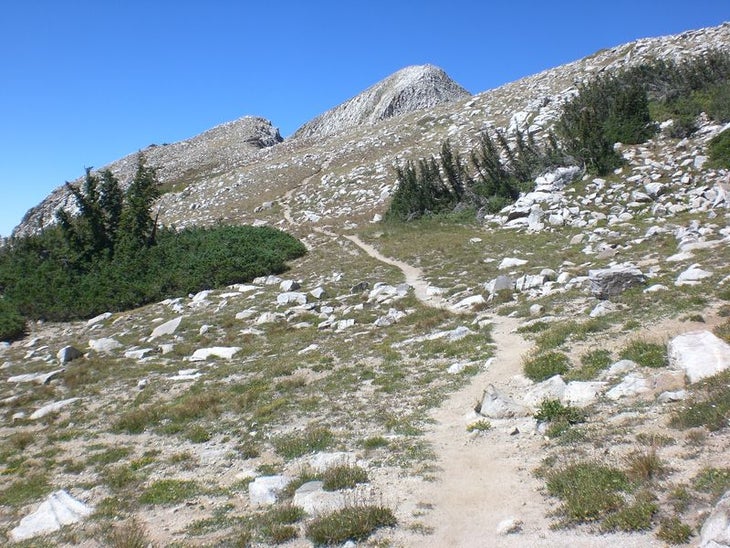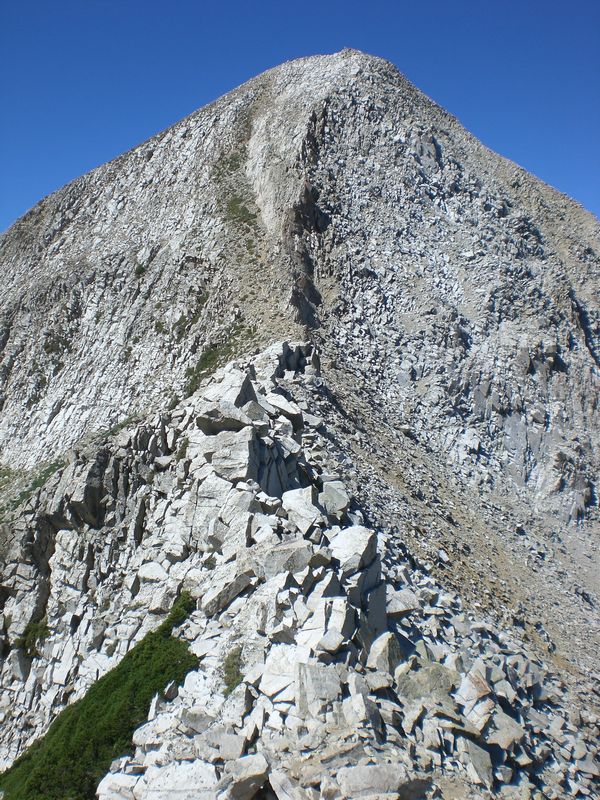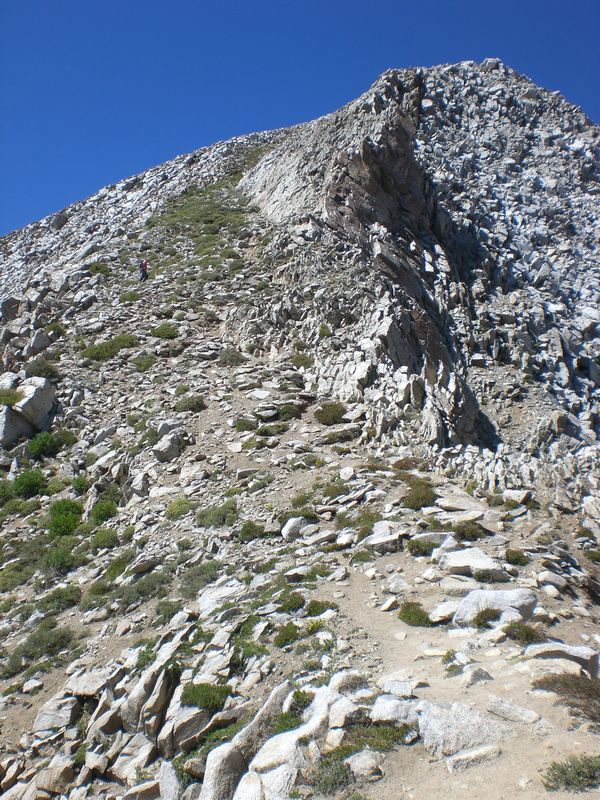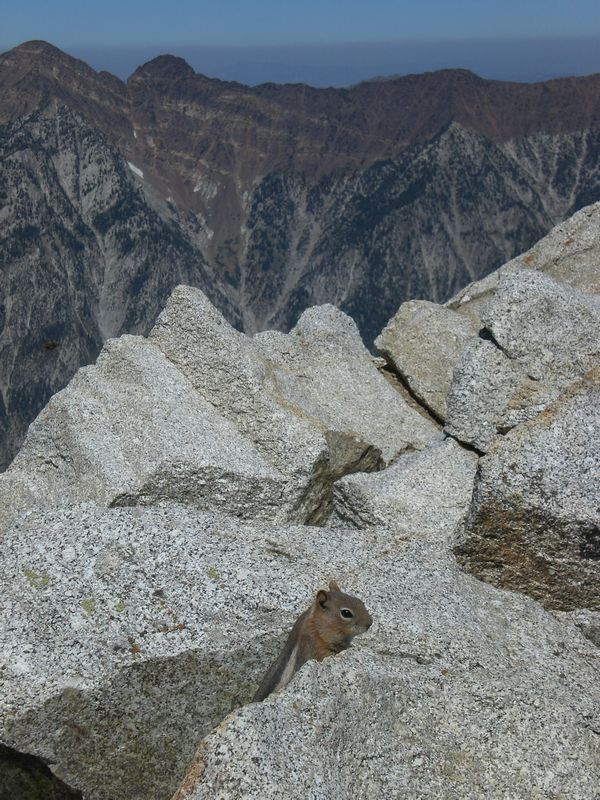 Trail Facts
Waypoints
PHN001
Location: 40.575471, -111.681143
From the trailhead, go south on the well-marked trail that leads into the forest.
PHN002
Location: 40.574931, -111.680886
Cross bridge and continue south on trail.
PHN003
Location: 40.566087, -111.68942
Veer right at junction towards Red Pine Lake.
PHN004
Location: 40.565639, -111.689329
Cross a series of 4 bridges.
PHN005
Location: 40.568622, -111.693106
The path levels out at mile 1.3. Look north for sweet views of Little Cottonwood Canyon.
PHN006
Location: 40.564066, -111.696796
The trail steepens and gets rockier.
PHN007
Location: 40.559591, -111.697719
The path narrows as surrounding foliage gets thicker.
PHN008
Location: 40.555548, -111.695756
The trail steepens and gets rockier as it nears Red Pine Lake.
PHN009
Location: 40.551863, -111.694028
Trail grade increases briefly before entering a meadow.
PHN010
Location: 40.550151, -111.693213
Vegetation thins out at this point.
PHN011
Location: 40.544676, -111.69283
You have two options: 1. Find a place to set up camp. 2. Continue the hike by heading southeast around Red Pine Lake.
PHN012
Location: 40.542065, -111.69256
Cross stream and continue south.
PHN013
Location: 40.541461, -111.692505
Continue Sth through large boulder fields & ascend.
PHN014
Location: 40.540335, -111.692312
Follow the cairns when the trail disappears for a brief stretch.
PHN015
Location: 40.538313, -111.691742
The trail crosses a boulder field.
PHN016
Location: 40.537565, -111.692138
Ascend above treeline. Ahead, the route curves to the southwest.
PHN017
Location: 40.536662, -111.692603
Tackle a steep scramble through a boulder field to crest the top of the ridgeline.
PHN018
Location: 40.535167, -111.697342
The trail crests a false summit. Continue west toward the Pfeifferhorn summit.
PHN019
Location: 40.533568, -111.701796
Use caution to cross the rock spine to the other side.
PHN020
Location: 40.533545, -111.703766
Begin steep switchbacks to summit.
PHN021
Location: 40.533519, -111.705272
The path is hard to find as you near the summit. Stay on the south side of the ridge.
PHN022
Location: 40.533509, -111.70595
The Pfeifferhorn (11,326 ft.): You'll get eye-level views of neighboring peaks from this rocky summit (called Little Matterhorn Peak on USGS maps). Follow the same route back to the trailhead.
View from the Pfeifferhorn
Location: 40.533503, -111.705723
1st Bridge
Location: 40.574933, -111.68081
Junction to Red Pine Lake
Location: 40.566095, -111.689324
Little Cottonwood Canyon
Location: 40.568589, -111.692784
Steep Grade, Rocky Trail
Location: 40.555532, -111.695466
Meadow
Location: 40.551015, -111.693707
Scree Covered Hills
Location: 40.550151, -111.69287
Red Pine Lake
Location: 40.544151, -111.692526
Trail Around Lake
Location: 40.543711, -111.692205
Lake Side Rest Stop
Location: 40.541477, -111.692183
Boulder Field
Location: 40.540352, -111.691968
Follow Cairns Through Boulders
Location: 40.538313, -111.691432
Steep Scree Ascent
Location: 40.535443, -111.695101
View
Location: 40.537661, -111.692076
View of Mt. Timpanogos
Location: 40.535394, -111.695595
View of Utah Lake
Location: 40.535068, -111.696389
First Look at Summit
Location: 40.535182, -111.697075
Rocky Spine to Summit
Location: 40.533584, -111.701517
Steep Ascent to Summit
Location: 40.533552, -111.703448
Chipmunk
Location: 40.5336, -111.705873