Salt Lake City: Squaw Peak via Rock Canyon
This 8.4-mile out-and-back hooks around the steep, bare prow of Squaw Peak, then ascends its north slope to a summit with skybox views.
Heading out the door? Read this article on the new Outside+ app available now on iOS devices for members! Download the app.
Mapped by Spencer Green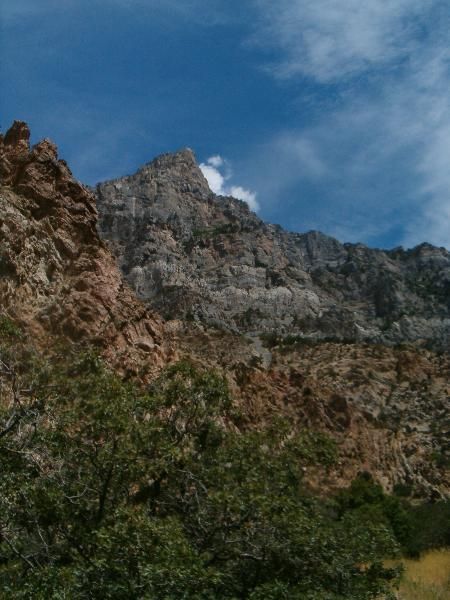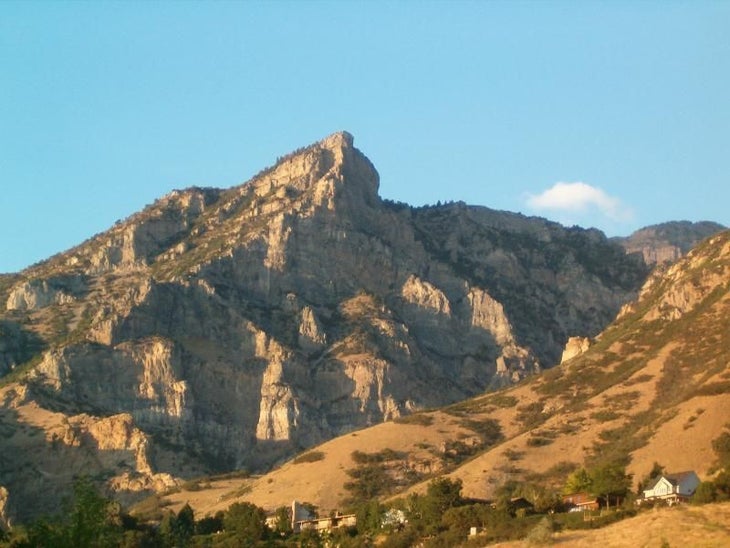 Trail Facts
Waypoints
SQM001
Location: 40.264591217041, -111.62979888916
From Rock Canyon parking lot, head E on double-wide trail lined with grass and scrub oak
SQM002
Location: 40.2648315429688, -111.626502990723
Stick to the middle trail; numerous side trails intersect path
SQM003
Location: 40.2650985717773, -111.623802185059
Look closely: Rock climbers grip up the rugged limestone and quartzite canyon walls. Continue NE
SQM004
Location: 40.2646217346191, -111.612602233887
Cross bridge over Rock Canyon's seasonal creek; 2nd crossing in .1 mi.
SQM005
Location: 40.2658309936523, -111.607597351074
Cross bridge over cascading stream
SQM006
Location: 40.2677383422852, -111.605903625488
Last bridge crossing. In 25 yds., stay straight @ T.
Sidetrip: Just after the bridge, there's a trail to L about 15 feet away to the opening of a cave. If you have time for a fun diversion, it's a neat cave that goes in about 30-40 feet with two branches. You'll need a flashlight.
SQM007
Location: 40.2688903808594, -111.603103637695
Turn L @ T; head NNW into First Left Fork. In .1 mi., pass campsite on R with stone fire ring
SQM008
Location: 40.2751388549805, -111.607696533203
Continue steady ascent on narrow trail shaded by aspen, occasional conifers
SQM009
Location: 40.2796401977539, -111.61540222168
Trail curves to SW through sparse woods, wildflower meadows
SQM010
Location: 40.2783317565918, -111.618301391602
Stay straight where faint trail leads to the R
SQM011
Location: 40.2754516601562, -111.619201660156
Begin final .6-mi. summit climb on windy trail
SQM012
Location: 40.2711296081543, -111.616897583008
Take in nearly-360-degree views on Squaw Peak (7,876 ft.). Highlights: Utah Lake, Timpanogos and Provo Peaks
Squaw Mountain
Location: 40.2644386291504, -111.628051757812
The craggy face of Squaw Mountain rises of the red tinges of Rock Canyon. ©Spencer Green
Squaw Mountain from BYU
Location: 40.2628746032715, -111.631324768066
A long-distance, off-trail view of the pointed, crenulated summit of Squaw Mountain–the hike's goal. ©Spencer Green