Salt Lake City: Mueller Park to North Canyon
String together two scenic canyons, several campsites, long vistas, and local landmarks like Rudy's Flats and Elephant Rock on this 9.2-miler.
Heading out the door? Read this article on the new Outside+ app available now on iOS devices for members! Download the app.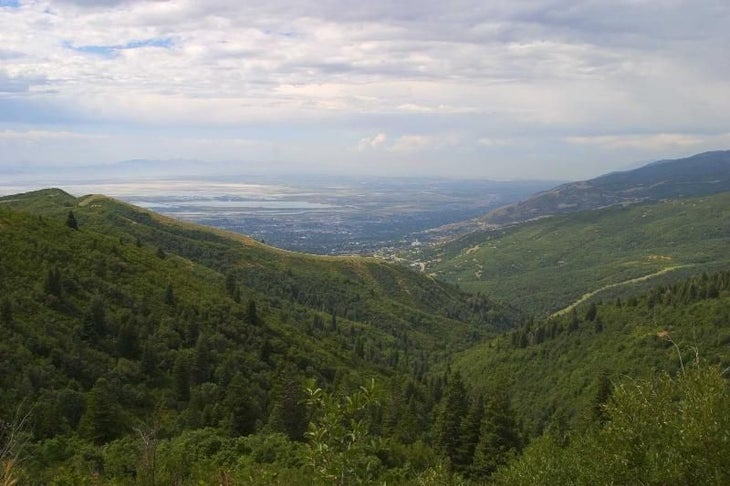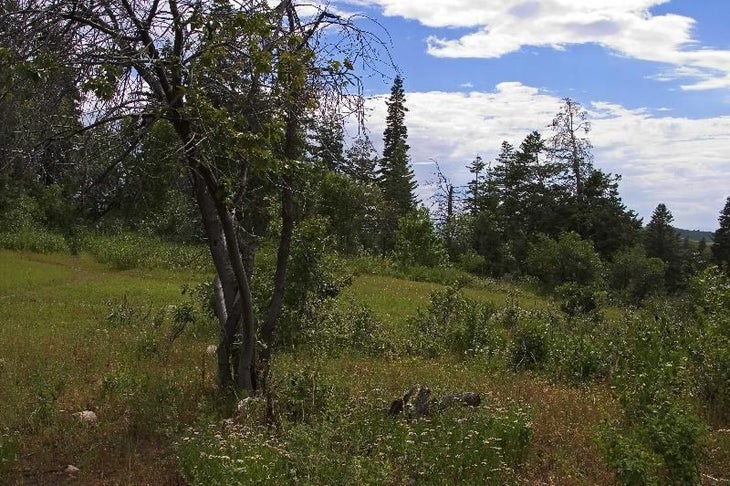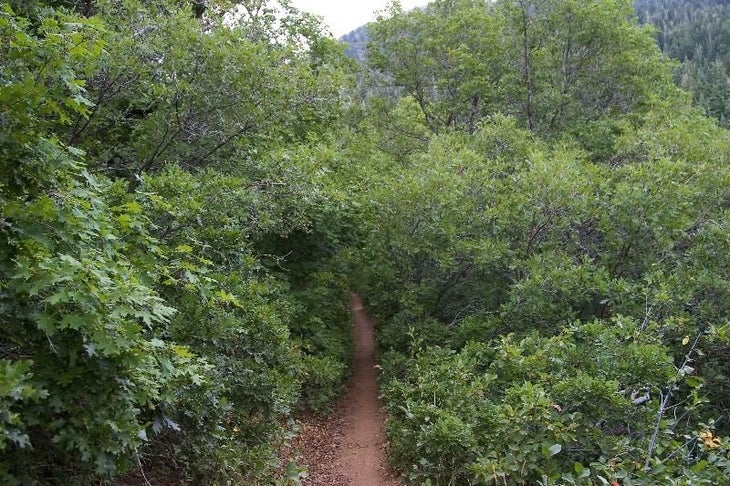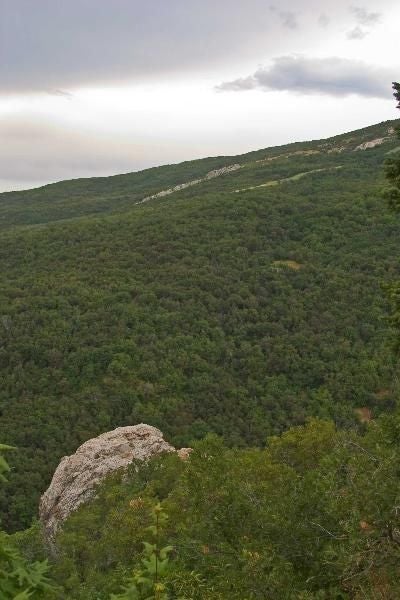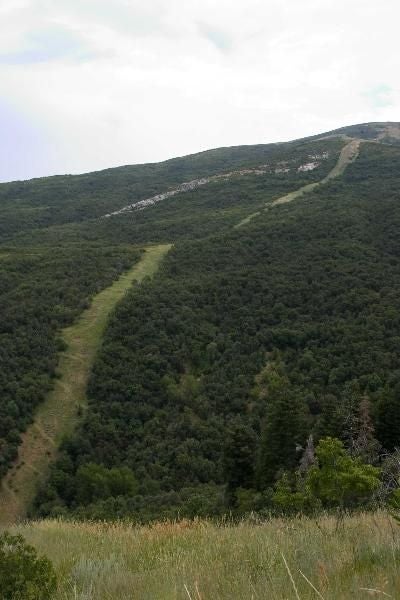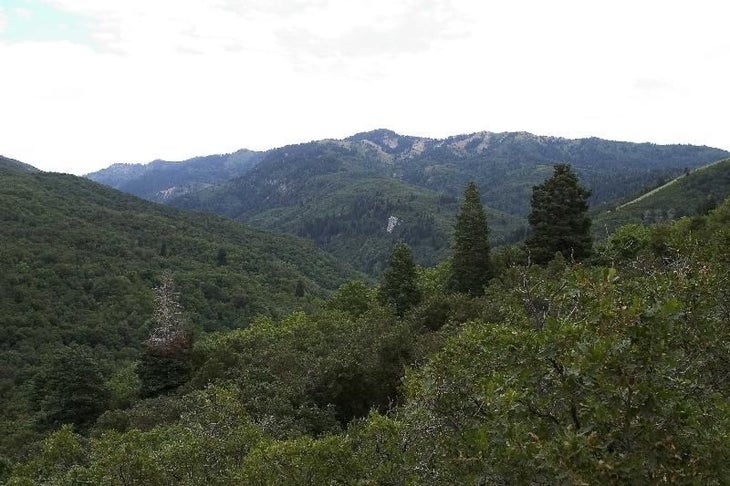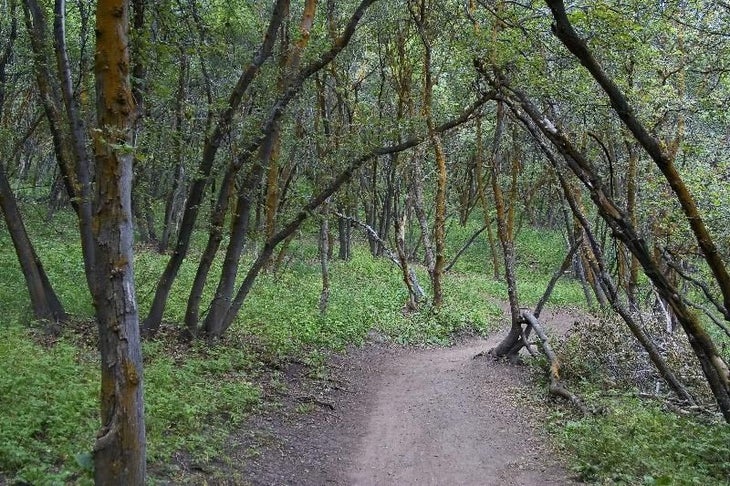 Trail Facts
Waypoints
Rolling Hills
Location: 40.8400611877441, -111.815979003906
A notch in the green-clad foothills provides view of the valley. ©Michael Trottier
Rudy's Flat
Location: 40.8401298522949, -111.811988830566
Trail crests where conifer stands and campsites provide respite on Rudy's Flat. ©Michael Trottier
Tunnel of Oaks
Location: 40.8460845947266, -111.815788269043
Passing through the dense tunnel of oaks
©Michael Trottier
Emerald Hills
Location: 40.8547630310059, -111.816513061523
An afternoon shower approaching
©Michael Trottier
A ribbon of green
Location: 40.8559226989746, -111.825103759766
A raccoon stripe lingers from an underground natural gas line
©Michael Trottier
Pines and Peaks
Location: 40.8612785339356, -111.833541870117
An opening gives views of rolling Wasatch topography
©Michael Trottier
Trail and Trees
Location: 40.8602828979492, -111.836601257324
Hiking through lush, mossy canopy
©Michael Trottier
MUE001
Location: 40.8637084960938, -111.836601257324
Cross footbridge and hike W
MUE002
Location: 40.863899230957, -111.838401794434
Bear L @ Y
MUE003
Location: 40.8604393005371, -111.836700439453
Trail zigzags E under mixed hardwoods (mule deer terrain)
MUE004
Location: 40.8610496520996, -111.834297180176
Continue on persistent, moderate ascent
MUE005
Location: 40.8553199768066, -111.825698852539
Cross natural gas pipeline, a clear-cut stripe from WY to NV
MUE006
Location: 40.8542404174805, -111.817001342773
Trail splits: Go L uphill to bench overlooking Big Rock (locally called Elephant Rock). This cream-colored 100-ft.-tall rock sits alone with a small footpath leading N to the base
MUE007
Location: 40.8453407287598, -111.815902709961
Continue up a green tunnel of oaks
MUE008
Location: 40.8393211364746, -111.811897277832
Rudy's Flat: High point with flat campsites under conifers and fine views of Wasatch Range. Hike W into North Canyon
MUE009
Location: 40.8392181396484, -111.815498352051
Excellent W view of North Canyon draining into Salt Lake Valley
MUE010
Location: 40.838550567627, -111.827598571777
Quietly proceed downhill to a hangout for local moose
MUE011
Location: 40.8416481018066, -111.8291015625
Continue straight
MUE012
Location: 40.840950012207, -111.831703186035
Turn R onto gnarly off-road trail
MUE013
Location: 40.8464393615723, -111.853500366211
Follow North Creek to trailhead; pick up shuttle or retrace to trailhead