Salt Lake City: Mineral Fork Trail
Get high in a hurry on this 9.8-mile out-and-back that gains 3,500 feet and takes in eagle-eye vistas of Salt Lake and the Wasatch Range.
Heading out the door? Read this article on the new Outside+ app available now on iOS devices for members! Download the app.
-Mapped by Mike Trottier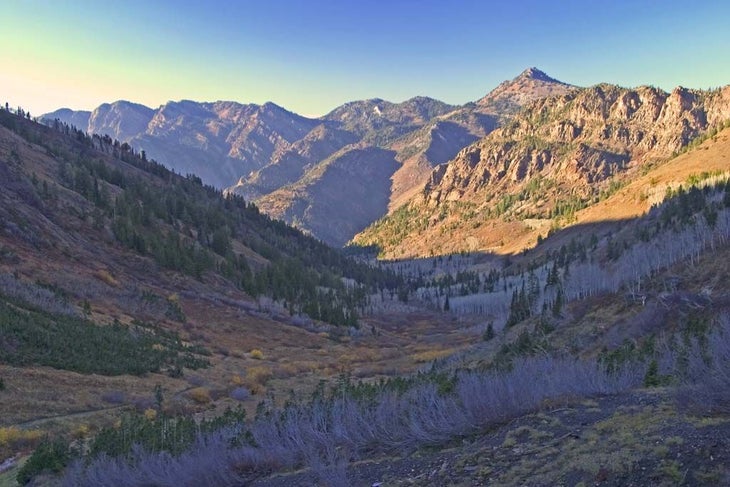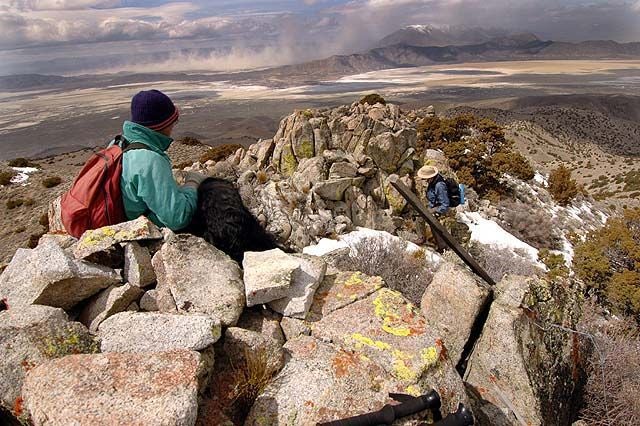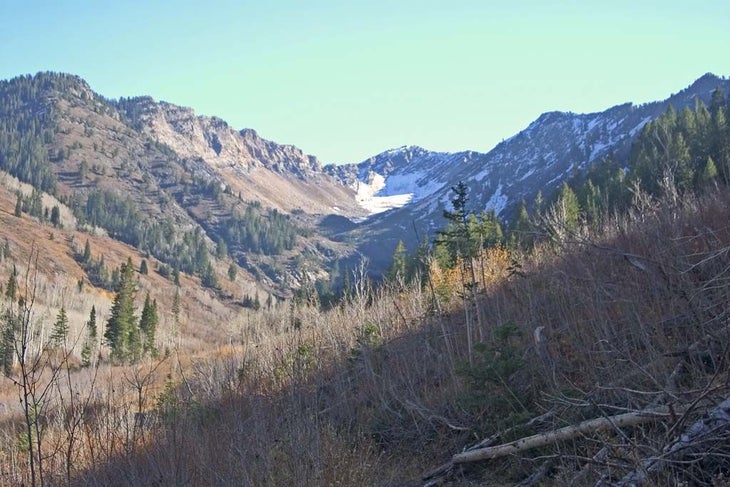 Trail Facts
Waypoints
MFT001
Location: 40.636501, -111.698601
Begin hiking S through groves of aspen and limber pine on old mining road, now a multiuse trail
MFT002
Location: 40.631035, -111.697914
Trail turns N, ascends; cross small creek cascading down in two waterfalls and squeeze between two large boulders that fell from the mountainside
MFT003
Location: 40.62299, -111.6894
Fallen timbers frame the V-shaped Upper Mineral Fork Valley and the snowy cap of Superior Peak; see Kessler Peak to the E
MFT004
Location: 40.615318, -111.681427
R @ fork with jeep road, aspen and pine groves; note mine refuse on valley floor
MFT005
Location: 40.61018, -111.678101
R @ Y; gated entrance to Wasatch Mine founded by Mormons in the 1860s; small stream flowing out of mine is light orange and likely polluted by ore tailings, so don't drink from it
MFT006
Location: 40.607273, -111.677254
Ascend switchbacks
MFT007
Location: 40.60062, -111.673698
End of mining road; start of 200-foot scramble over dolomite and limestone scree to ridgeline; Regulator Johnson Mine is tucked into W side of canyon
MFT008
Location: 40.600029, -111.674599
Top of unnamed ridge where views stretch through canyons to southern Salt Lake City; from ridge, gain access to several trails; Sundial Peak sits to W
Valley Below
Location: 40.614754, -111.681221
The crumpled alpine foothills of the Wasatch. ©Michael Trottier
From the Top
Location: 40.599751, -111.67411
Big views above a series of rugged valleys. Lake Blanche in the foreground. ©Michael Trottier
The Goal
Location: 40.606186, -111.674126
A big scramble awaits along this ridgeline.©Michael Trottier
Among the fallen timbers
Location: 40.622513, -111.689003
The early stages of the hike follow the pines to the high alpine tundra. ©Michael Trottier