Salt Lake City: Lake Blanche Trail
This steep 6.2-mile out-and-back leads to one of the most celebrated alpine scenes--Lake Blanche under the spires of Sundial Peak--in the Wasatch Range.
Heading out the door? Read this article on the new Outside+ app available now on iOS devices for members! Download the app.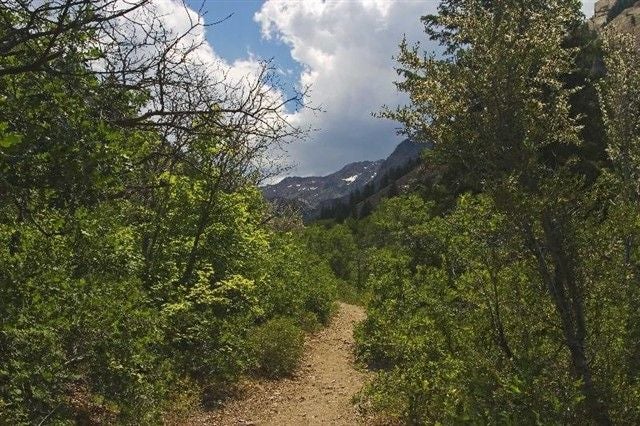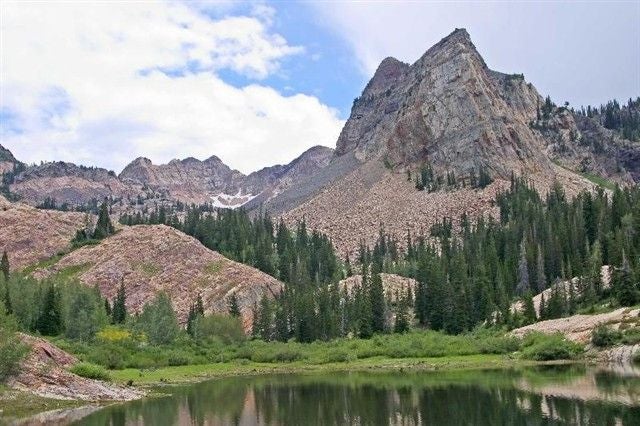 Trail Facts
Waypoints
LBT009
Location: 40.6124801635742, -111.698303222656
Look back for more stellar mountain views
LBT010
Location: 40.6101493835449, -111.69409942627
Steep switchbacks begin
LBT011
Location: 40.6106414794922, -111.693496704102
Navigate safely between boulders, keeping an eye out for poorly marked switchback leading R
LBT012
Location: 40.608039855957, -111.692001342773
Trail exits a stand of quaking aspens onto a solid rock trail
LBT013
Location: 40.6063194274902, -111.692001342773
Photo op: Huge sawtooth spires of Sundial Peak command the horizon behind the waters of Lake Blanche and its two sister lakes. Camping allowed; return to car
LBT008
Location: 40.6133193969727, -111.699203491211
Trail heads SE, bypassing steep cliffs in gorge
LBT003
Location: 40.6309700012207, -111.716499328613
Look behind you as the fi rst-rate views of a snow-patched ridgeline begin to unfold
LBT006
Location: 40.6150894165039, -111.705703735352
Stare across the valley as puffy clouds sail over Wasatch Range
LBT001
Location: 40.6330909729004, -111.723197937012
Start near trailhead sign on paved trail
LBT002
Location: 40.632740020752, -111.719703674316
Swing R off paved trail, following signs to Lake Blanche. Pace yourself: It?s a steady climb from here to the lake
LBT004
Location: 40.6224098205566, -111.711303710938
Wildlife watch: Observant hikers may spot a moose lounging on shrubby hillside
LBT005
Location: 40.6173782348633, -111.708000183105
Trail runs near the South Fork
LBT007
Location: 40.6141586303711, -111.703598022461
Listen for rumblings of a 45-ft. waterfall on R
Views from the trail
Location: 40.6313858032227, -111.715690612793
©Mike Trottier
Location: 40.6140327453613, -111.699363708496
©Mike Trottier
Location: 40.6156196594238, -111.705253601074
©Mike Trottier
Lake Blanche
Location: 40.6066093444824, -111.692810058594
©Mike Trottier