Salt Lake City: Bonneville Nunns Trail
Run, bike, or hike 10.4 miles out and back along a 14,000-year-old lake shoreline to fresh air and broad vistas in Provo Canyon.
Heading out the door? Read this article on the new Outside+ app available now on iOS devices for members! Download the app.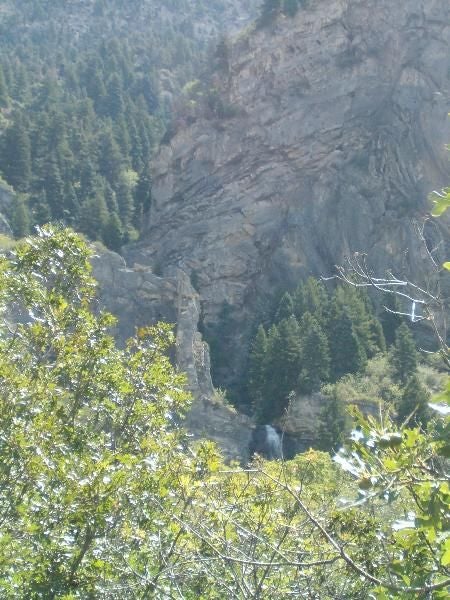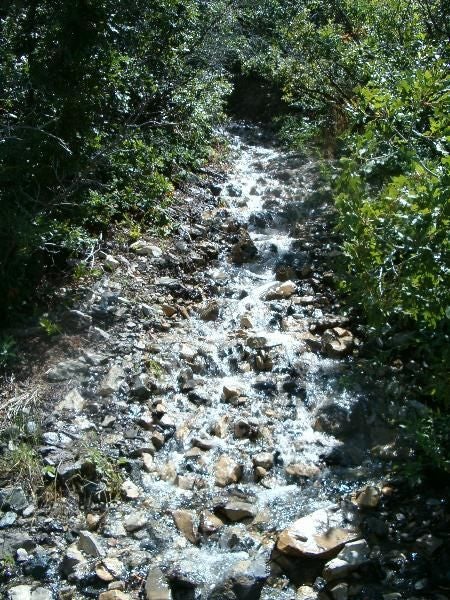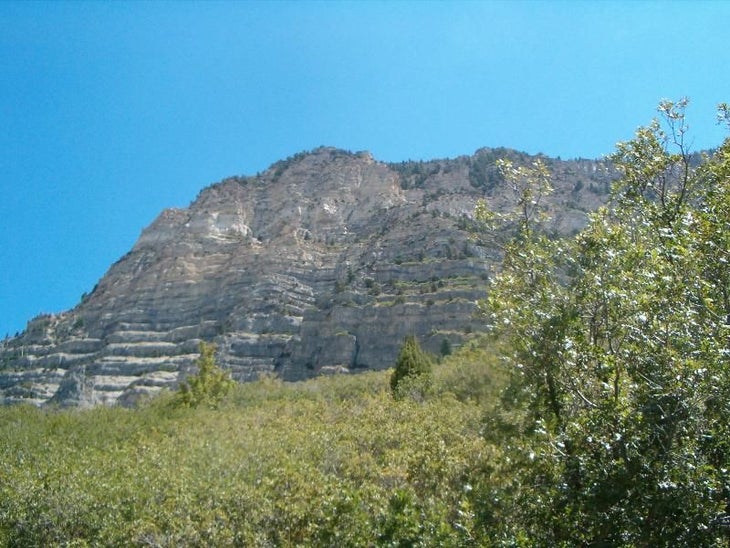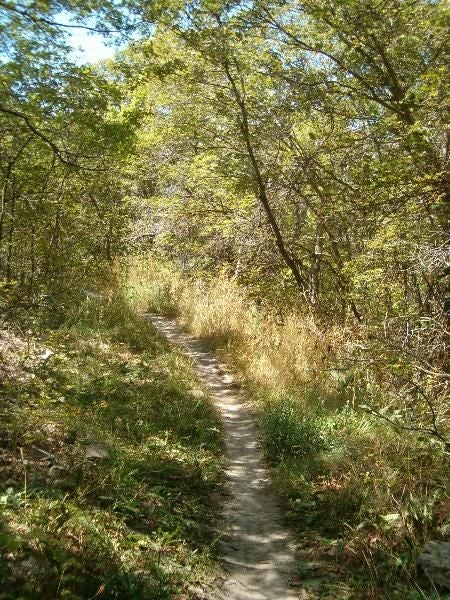 Trail Facts
Waypoints
BNP001
Location: 40.3375205993652, -111.609596252441
From south end of lot, go NE on paved trail under maples and Gamble oaks
BNP002
Location: 40.33837890625, -111.607902526855
Turn R onto Bonneville Shoreline Trail, a fairly steep climb on the base of Cascade Mountain; In .3 mi., scour cliffs on L to spot waterfall spouting off ledge
BNP003
Location: 40.3331489562988, -111.612091064453
Cross Falls Spring as it bubbles over creekbed; veer L @ Y ahead
BNP004
Location: 40.3295516967773, -111.614501953125
Straight @ dirt road; holes in canopy yield views of Pole Canyon
BNP005
Location: 40.3269882202148, -111.618202209473
Straight @ 3-way over fan-shaped gravel deposits left by Lake Bonneville, a giant prehistoric lake
BNP006
Location: 40.3222885131836, -111.619201660156
Straight @ 3-way
BNP007
Location: 40.3177108764648, -111.623397827148
R on dirt road for 230 ft., then L back onto trail lined by Oregon grapes
BNP008
Location: 40.3205490112305, -111.635200500488
Pass dirt lot on L, crossing Squaw Peak Trail; Provo and Utah Lake swing into view ahead
BNP009
Location: 40.3129653930664, -111.639106750488
Quick ascent over subtle saddle
BNP010
Location: 40.3014335632324, -111.639114379883
Ancient shoreline: From a lookout directly on top a preserved sections of Bonneville Bench, look across Utah Lake at the Lake Mountains to spot the bathtub ring that shows the high-water mark (5,100 ft.)
BNP011
Location: 40.2981262207031, -111.639587402344
Drop into Provo and pop out on Hillside Dr.; backtrack to car
Waterfalll
Location: 40.3331832885742, -111.612091064453
©Christopher Bartholomew
River
Location: 40.3329048156738, -111.612243652344
©Christopher Bartholomew
Canyon Walls
Location: 40.3320960998535, -111.612854003906
©Christopher Bartholomew
Bonneville Trail
Location: 40.3272895812988, -111.618156433105
©Christopher Bartholomew