Salem, OR: Breitenbush Lake to Jefferson Park via Park Ridge
Breitenbush Lake - Jefferson Park. 7.5 mile RT to the Ridge, 11 to Russell Lake.
Heading out the door? Read this article on the new Outside+ app available now on iOS devices for members! Download the app.
Winding through a Cascade forest, this North approach to Park Ridge is less popular than other trails (thanks to the daunting road in to Breitenbush lake); but you should still expect to run into others day hikers, backpackers, and PCT through hikers.
Starting at a mudpuddle pond just West of the Lake itself, you quickly disappear into the woods. The trees, typical of many Cascades forests, don't provide much shade though – be sure to bring sunscreen and plenty of water, or a filter – there are a few small creeks offering refill. Along the way you catch beautiful views ranging from Jefferson itself to Mount Hood. Even in August (thanks to a late, cold spring?) the wildflowers were in abundance. So were the mosquitos. Huckleberries were not out yet, but are a possibility along the way.
The trail up to Park Ridge is a good workout, but a gentle gradient along the way. If you choose to descend into the park itself, you lose (and then gain on the way back) 2000 feet in 2 miles. This being on the PCT, the grade is never steep – but it can be challenging for those not used to long climbs.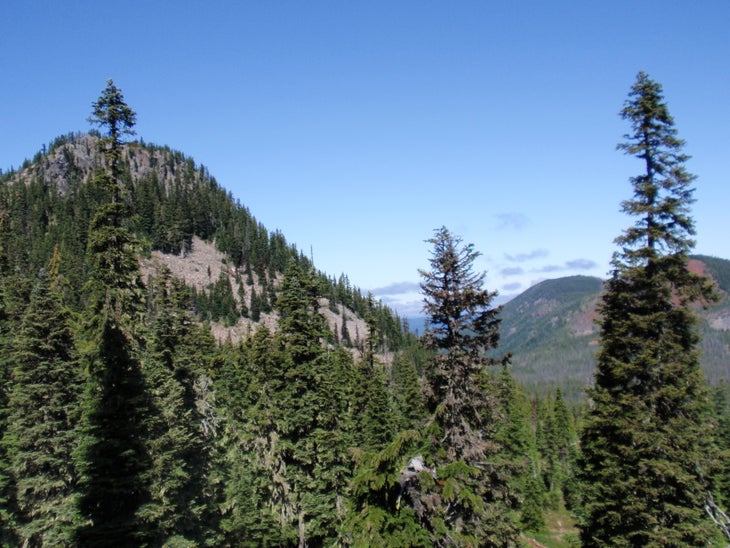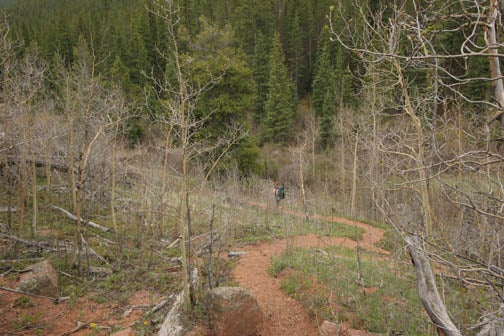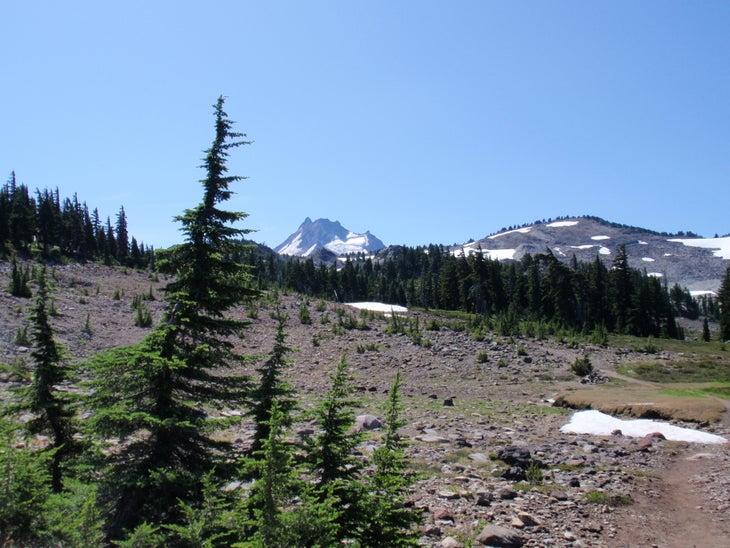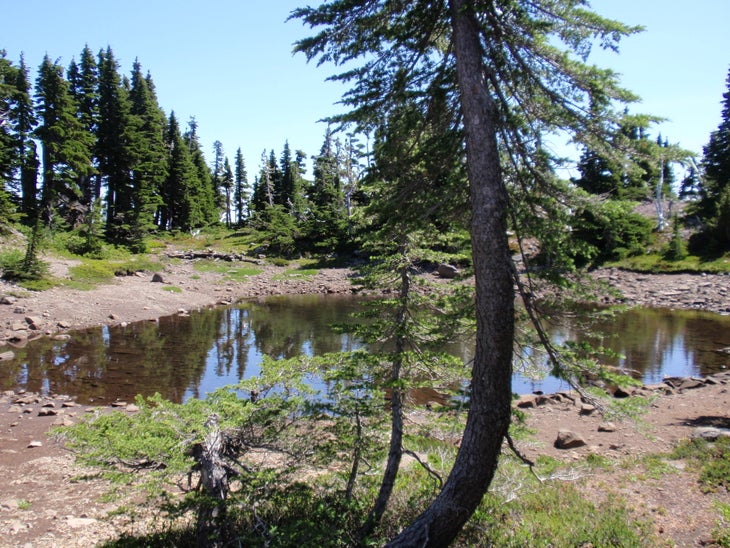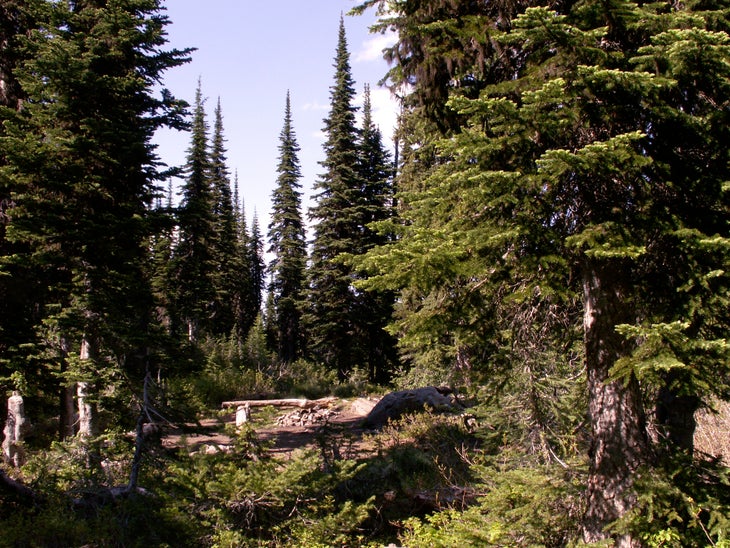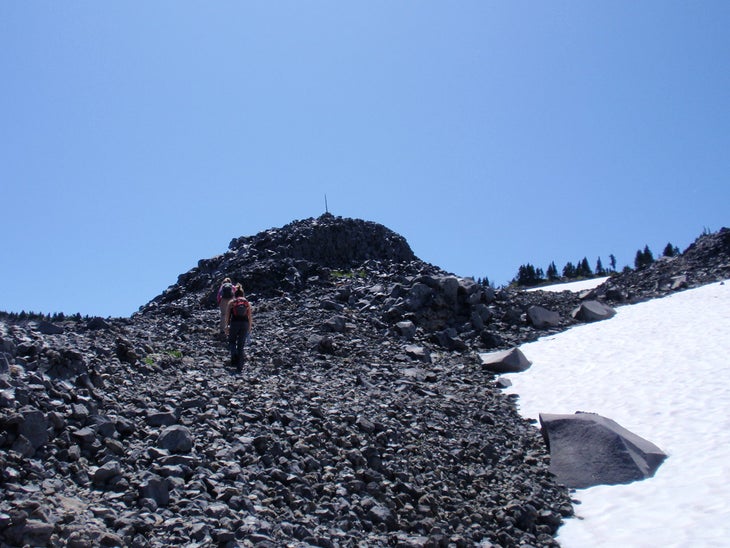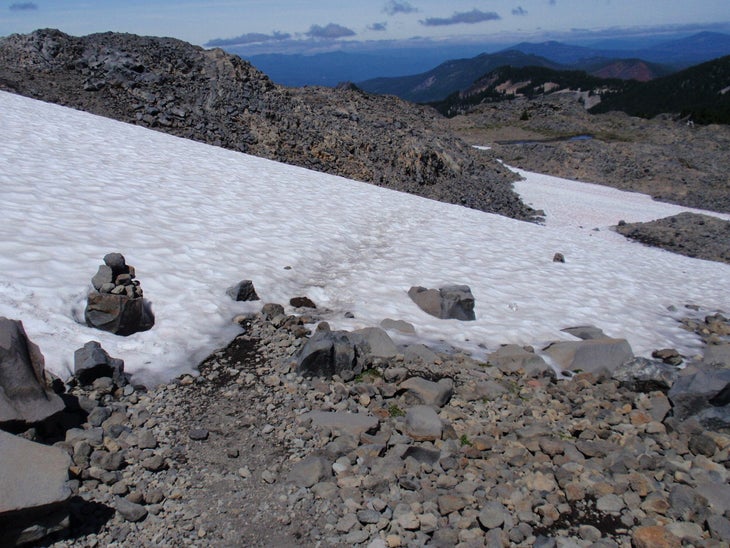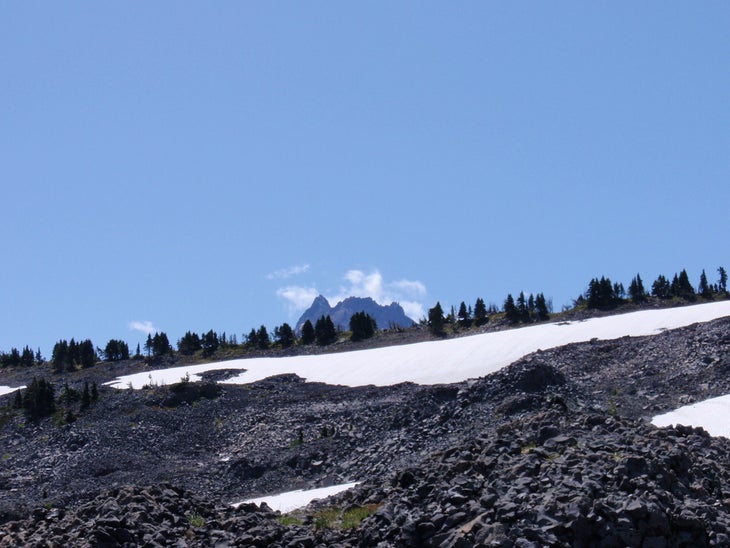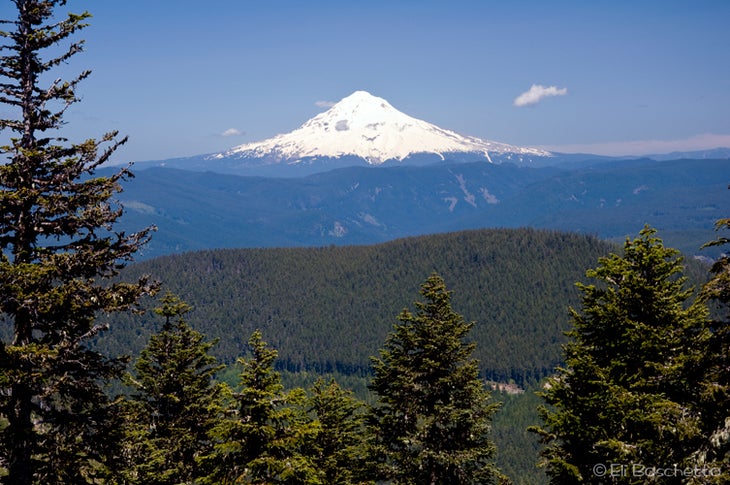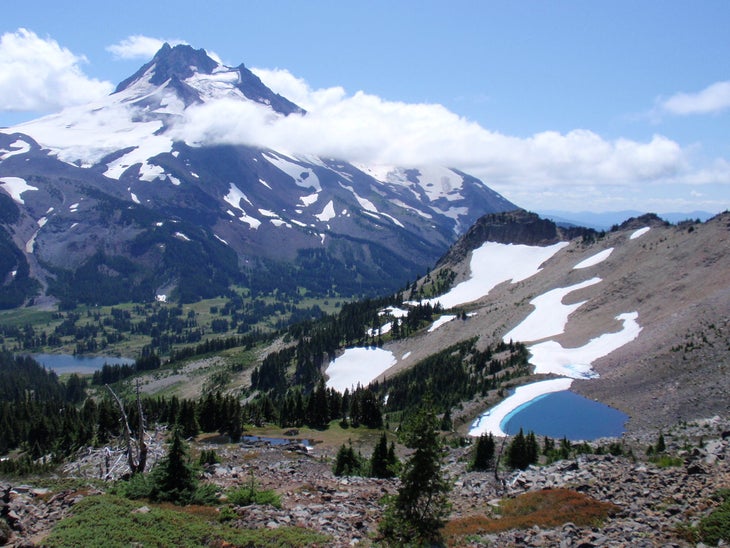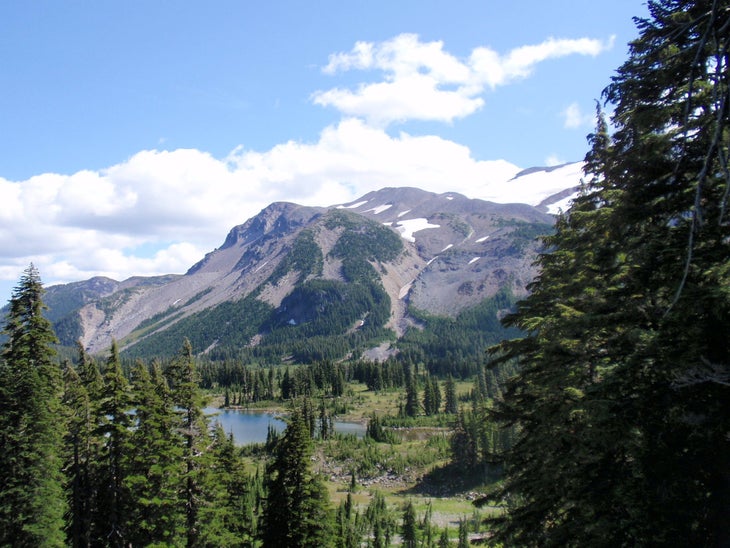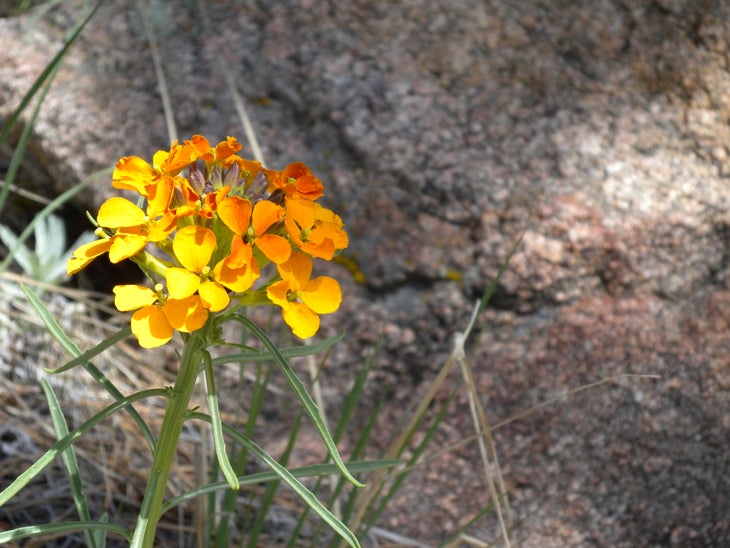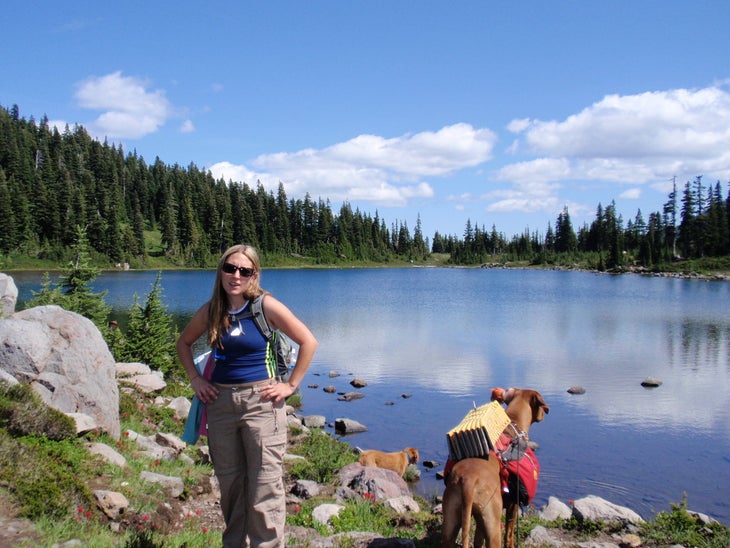 Trail Facts
Waypoints
Trailhead
Location: 44.7651485, -121.7870225
15-AUG-09 10:55:43AM
Park at a small pond just before Breitenbush Lake.
01
Location: 44.7651802, -121.7870536
15-AUG-09 5:56:19PM
Bear right onto main trail
Pyramid Butte
Location: 44.7596247, -121.7997766
02
Location: 44.7578261, -121.7967851
15-AUG-09 11:33:57AM
To Pyramid Butte – stay left to get to Park Ridge
Trail
Location: 44.756044, -121.7966866
03
Location: 44.7547169, -121.7982135
15-AUG-09 11:42:39AM
Bridge
Trail Maintenance
Location: 44.7538955, -121.7988539
04
Location: 44.7522154, -121.8022101
15-AUG-09 5:18:12PM
Cairns dot the landscape, especially above treeline. Keep a sharp eye out to follow these.
First View of Jefferson
Location: 44.7496744, -121.8027163
05
Location: 44.7371267, -121.7992857
15-AUG-09 12:22:18PM
Cairns dot the landscape, especially above treeline. Keep a sharp eye out to follow these.
06
Location: 44.7344544, -121.8008119
Many tracks diverge in this area. Follow the cairns.
Pond
Location: 44.7344029, -121.8010426
07
Location: 44.7339952, -121.800659
It's easy to get off of the path in the snow and rocks – keep a sharp eye out for the cairns.
08
Location: 44.7336924, -121.8004528
15-AUG-09 12:39:02PM
Beautiful campsite
Campsite
Location: 44.7335951, -121.8009996
Cairn Trail
Location: 44.7313543, -121.800549
Snow Crossing
Location: 44.7303481, -121.8013215
Park Ridge South Approach
Location: 44.7290371, -121.8014717
Mt Hood
Location: 44.7288847, -121.8025339
Park Ridge
Location: 44.7287894, -121.8022764
Amazing viewpoints abound here. Climb to the West along the Ridge for more views, or descend East and turn South into the Park itself to sit at the foot of Jefferson.
Alpine lake at Mt Jeff
Location: 44.7286484, -121.8021798
Descending into Jeff Park
Location: 44.7228323, -121.8012142
Wildflowers
Location: 44.7188987, -121.8025875
Russell Lake
Location: 44.7153613, -121.8016434
Don't forget the bugspray – and the fishing rod. But you won't be alone here.
Russell Lake
Location: 44.7153613, -121.8017721