Rocky Mountain National Park: North Inlet Trail
This 18.8-miler follows the North Inlet through aspen groves, spruce stands, and marshland (feeding grounds of bugling elk) to a campground tucked beneath the Continental Divide.
Heading out the door? Read this article on the new Outside+ app available now on iOS devices for members! Download the app.
Tracing the western edge of Rocky Mountain National Park, this route features moose and elk viewing, the meandering North Inlet, ragged cliffs, pummeling cascades, and massive views of the Continental Divide. From the trailhead, hike through aspens to a small horse ranch on the right of the trail. Continue past the grazing horses and a red cabin, to a bend in the North Inlet that's popular with fly fishermen and hungry moose.
Once the trail leaves the wetland area, it begins to slowly climb through evergreens toward the high country. Exposure increases as hikers reach the junction with Lake Nanita Trail. For the remainder of the route, Taylor Peak and the Sharkstooth are prominent figures to the right. Elk herds can be seen traveling across the base of these mountains even in autumn. Follow the switchbacks up the July Campground and take a break before the hike home.
INFO For information on permits, current trail and camp conditions, and wilderness guidelines, go to nps.gov/romo/planyourvisit/backcountry.htm
PERMIT A wilderness permit is required for all overnight camping in the backcountry. Reservations accepted ($20 administrative fee for permits during peak season). nps.gov/romo/planyourvisit/backcntry_guide.htm
CONTACT Rocky Mountain National Park, (970) 586-1206; nps.gov/romo
-Mapped by MacKenzie Ryan and Kristy Holland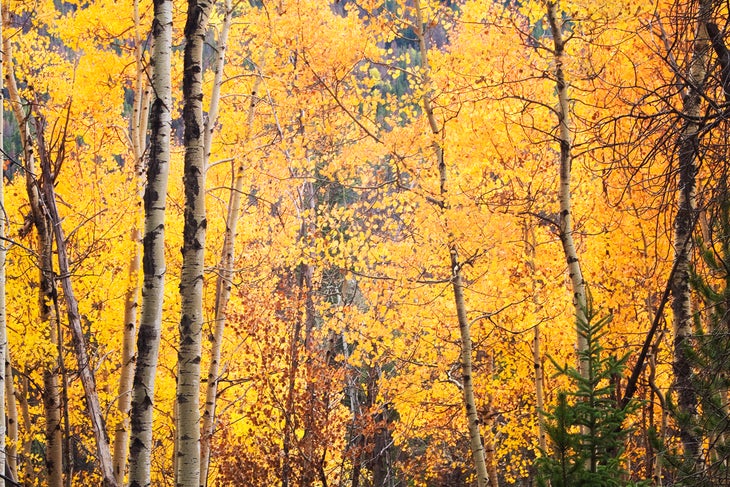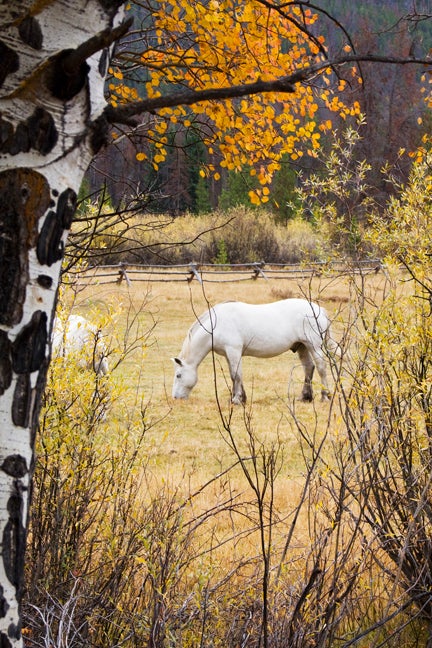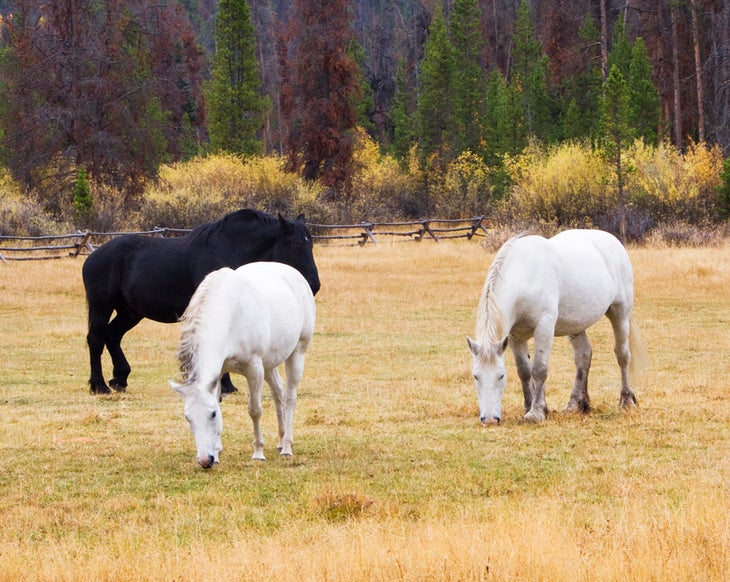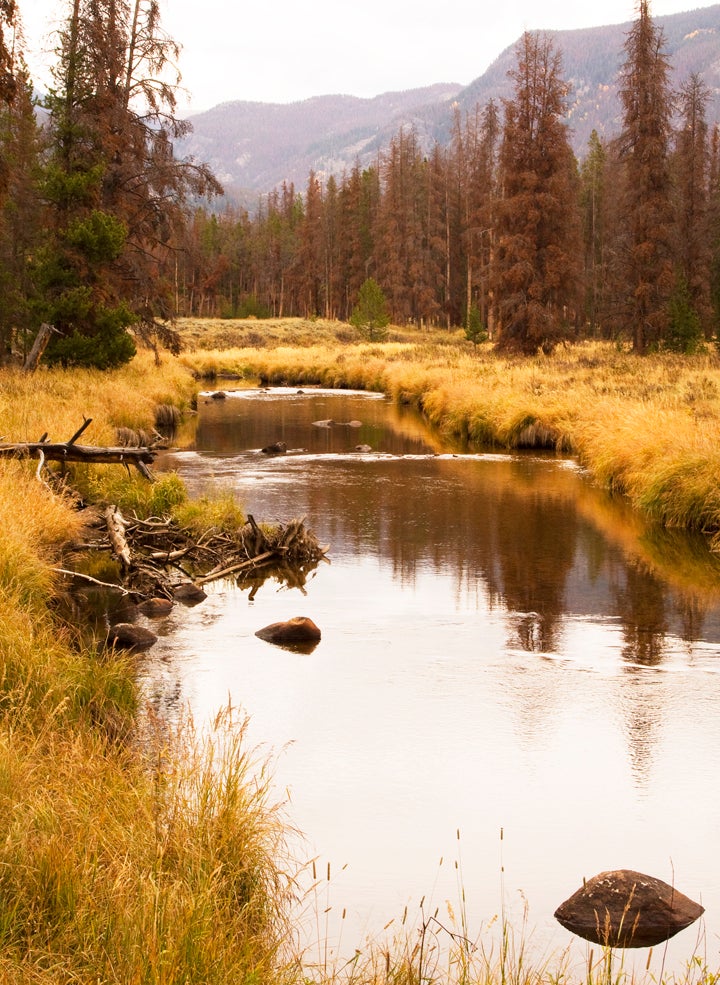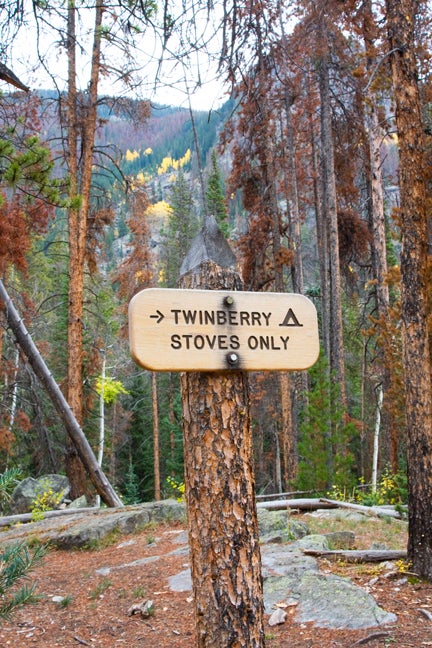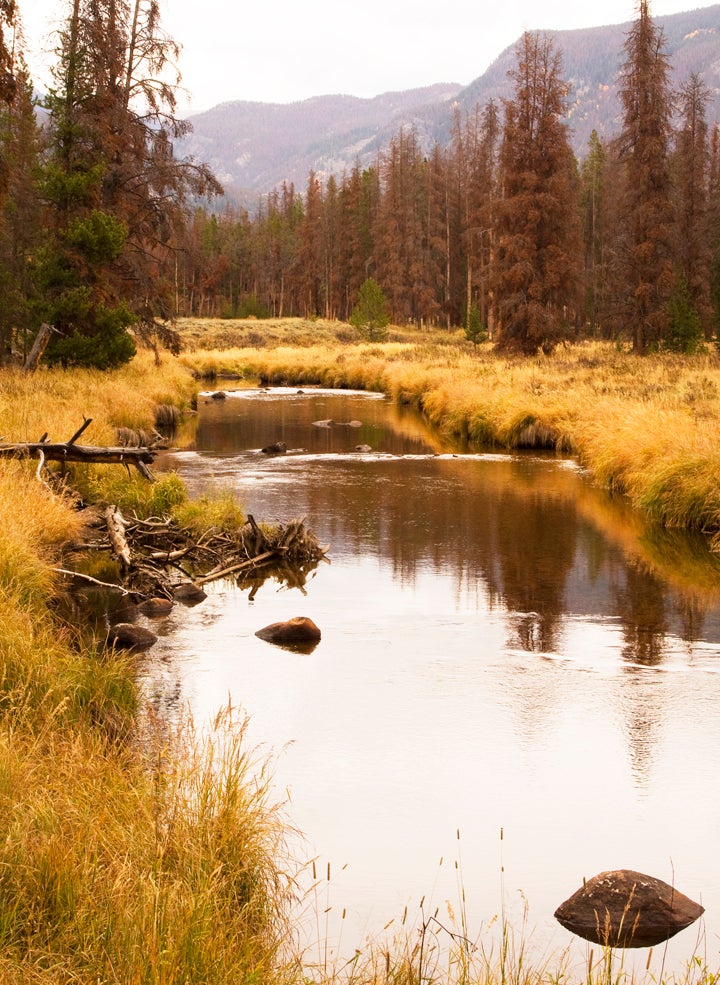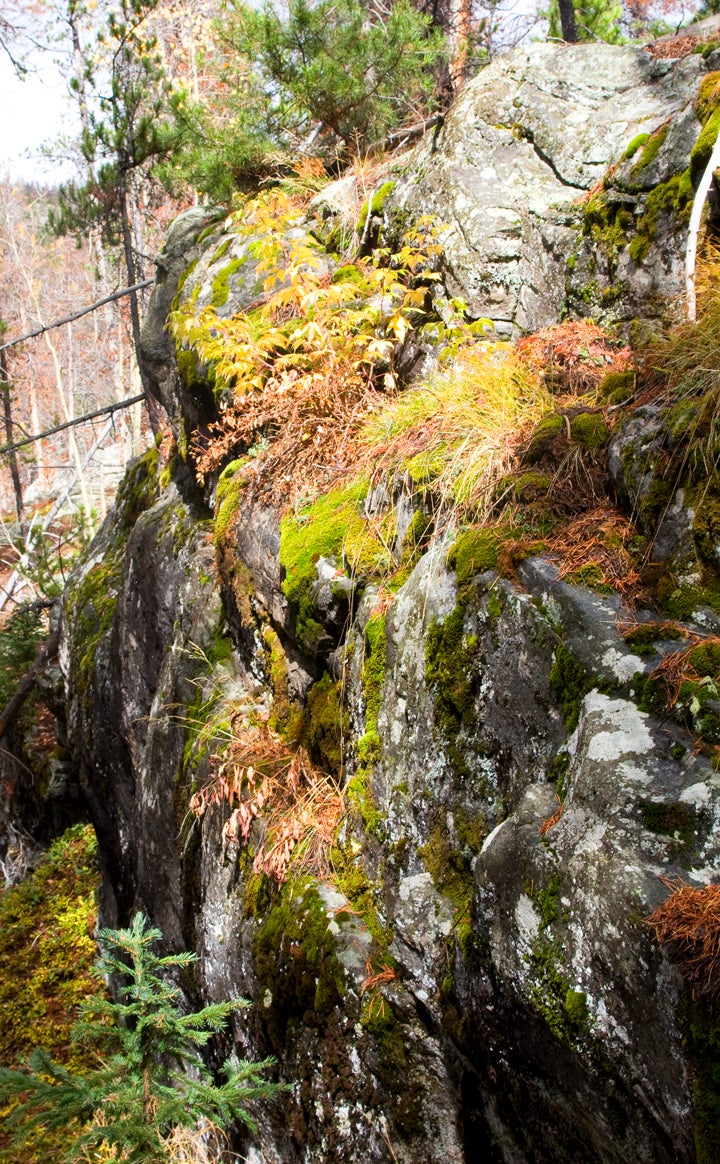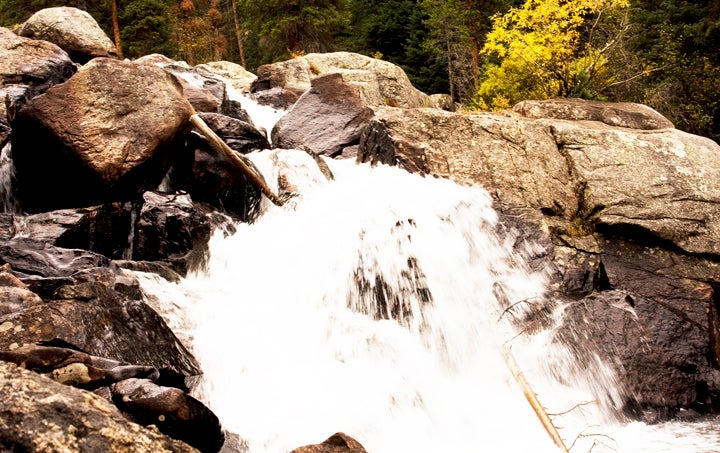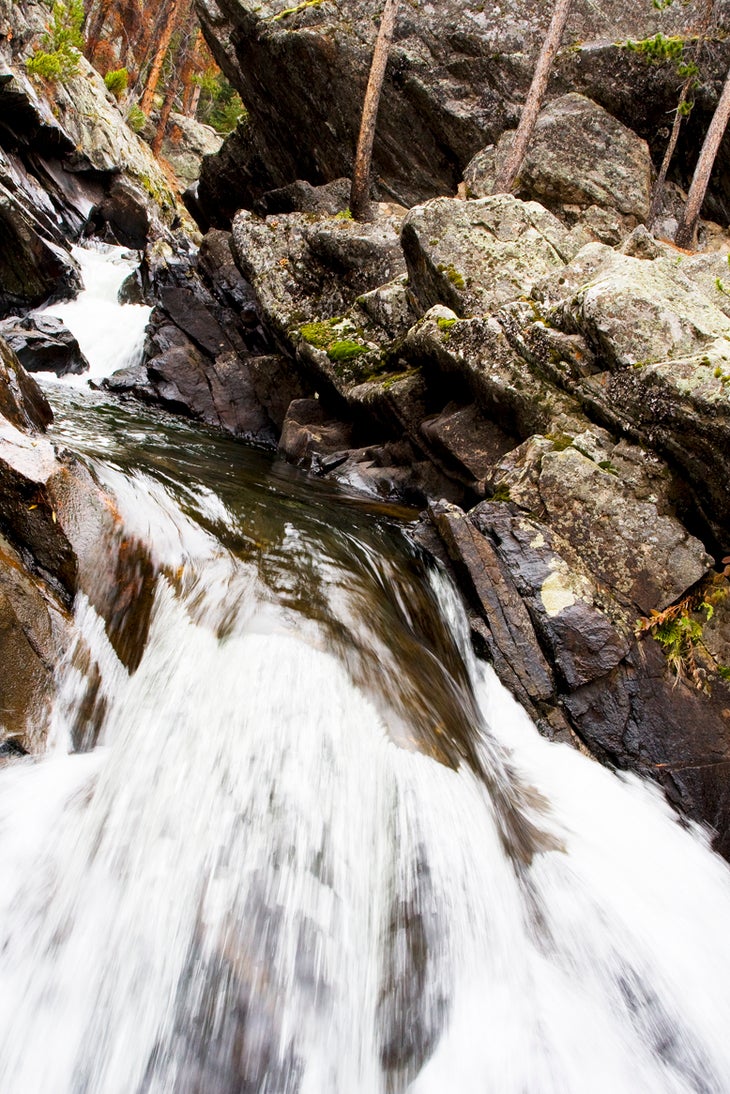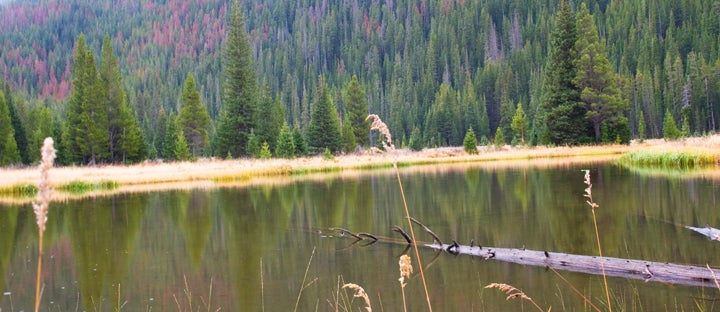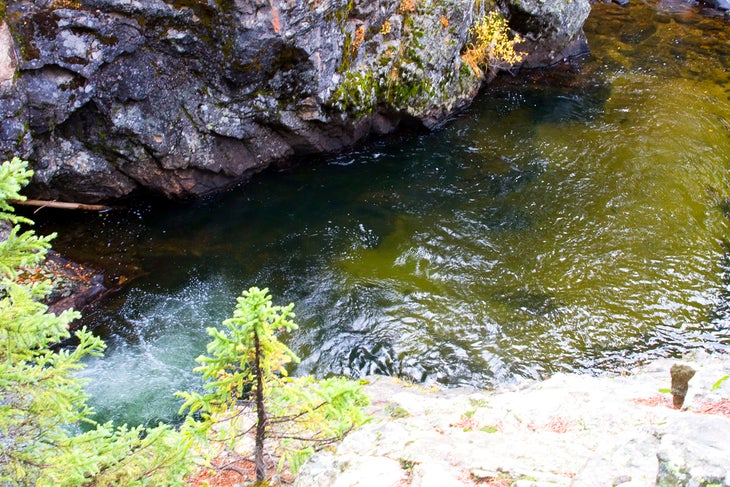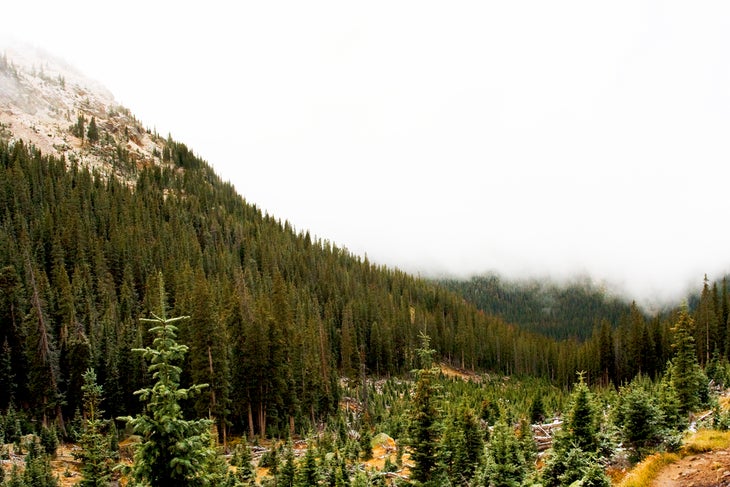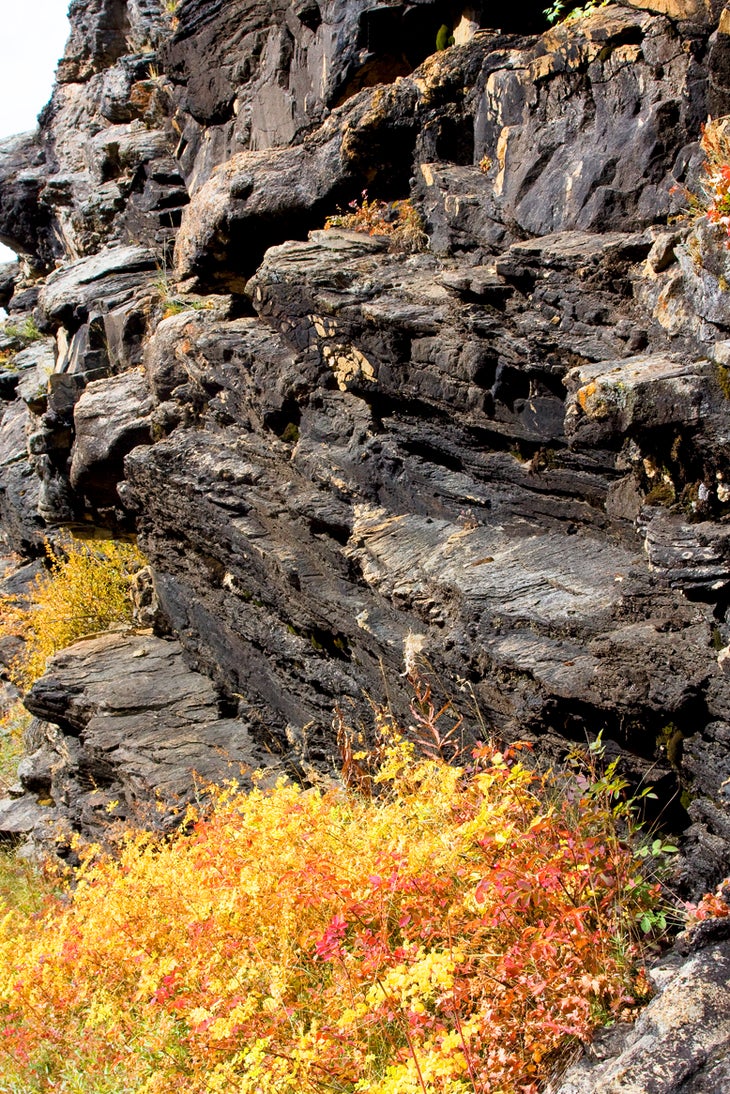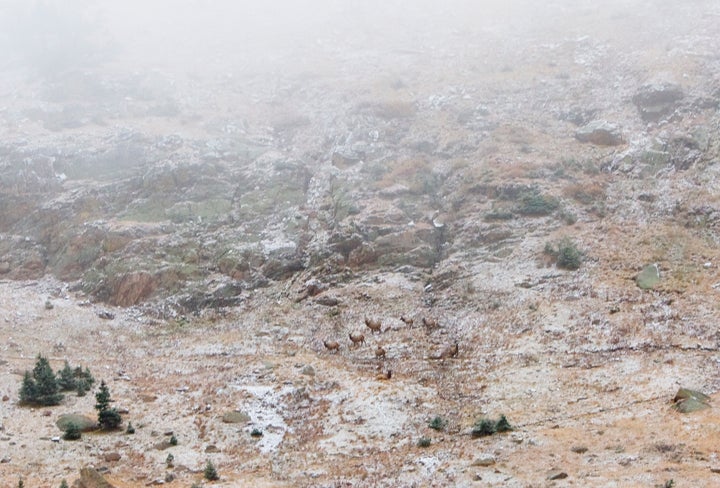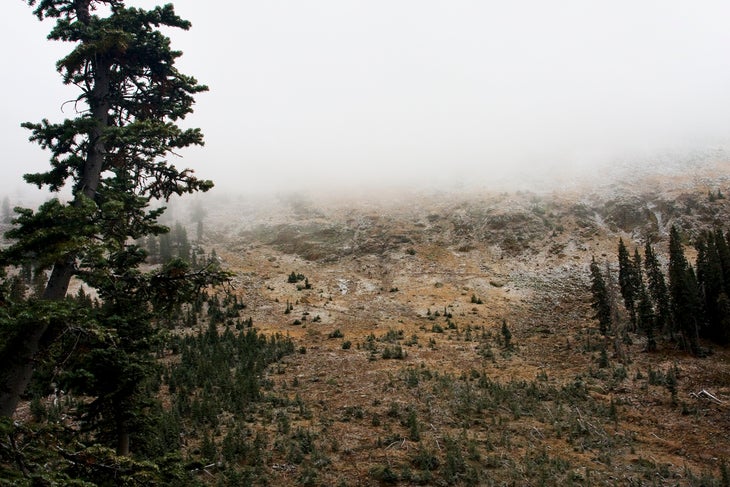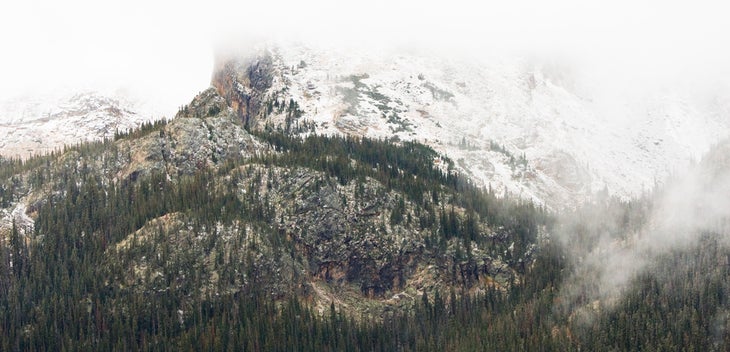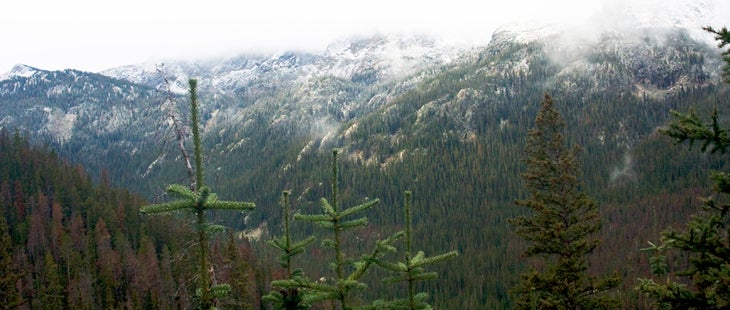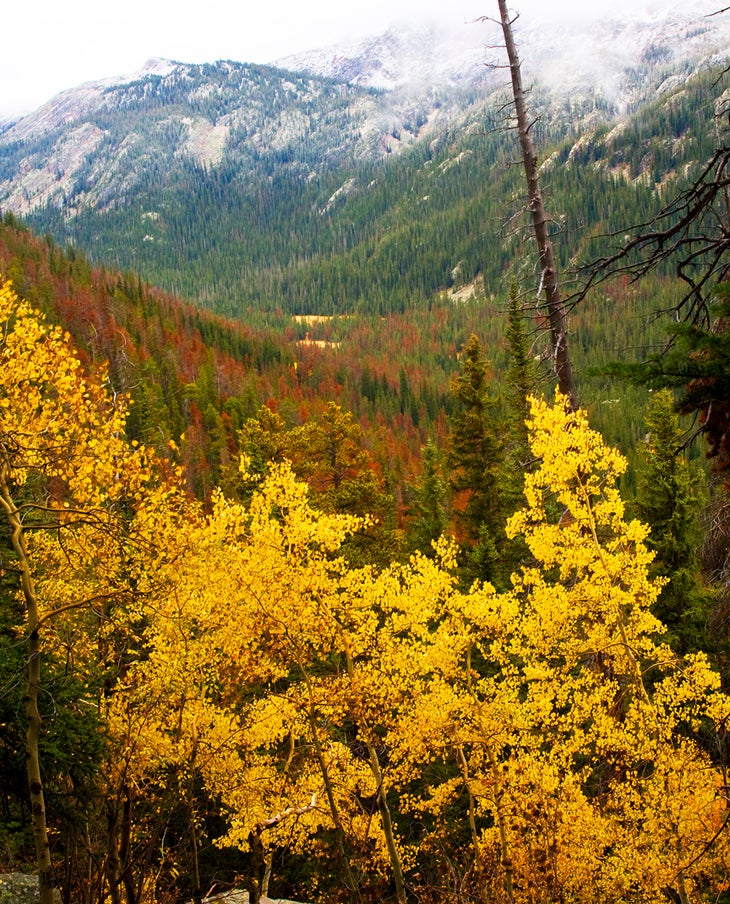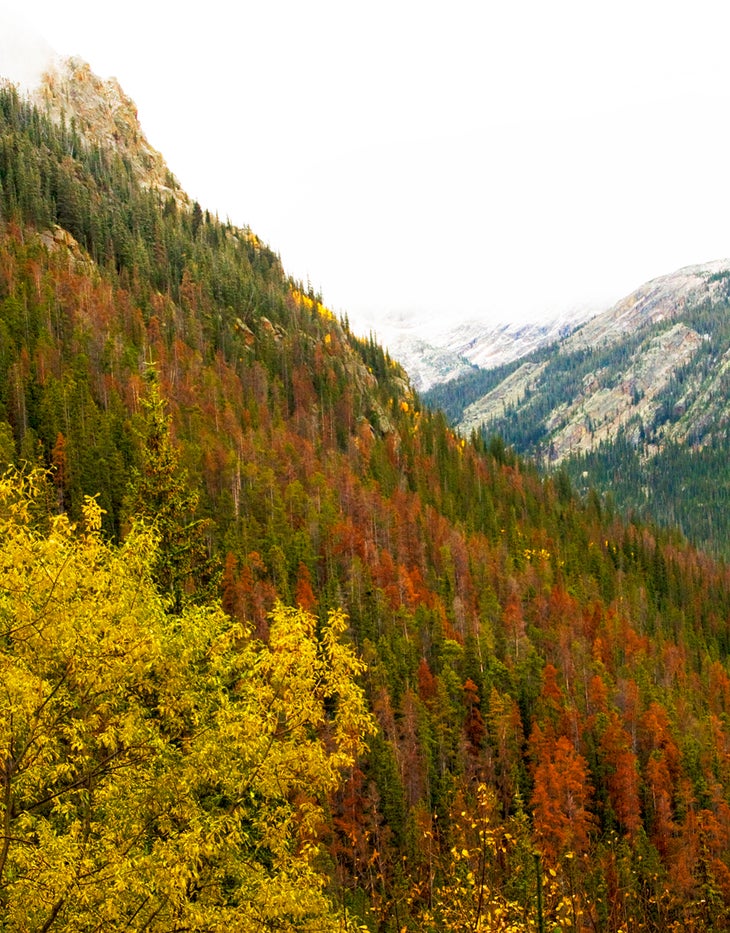 Trail Facts
Waypoints
NIT001
Location: 40.256558, -105.814764
From the parking lot and trailhead, hike east along the crushed granite path. The trail follows the North Inlet, so it's not uncommon to see fly fishermen during this stretch. Pass a ranch with grazing horses to the right and a red cabin to the left.
NIT002
Location: 40.258339, -105.798812
The North Inlet flows right next to the North Inlet Trail, providing excellent access to fishing.
NIT003
Location: 40.272339, -105.765445
Pass Cascade Falls on the right. A spur trail full of roots and rocks shoots off to the right and brings hikers to the base of the falls.
NIT004
Location: 40.281425, -105.721264
Reach the trail junction with the Lake Nanita Trail, which leads to Lakes Nonoki and Nanita. The side trip to both lakes will tack on 7 extra miles.
NIT005
Location: 40.279739, -105.716758
Begin climbing up exposed switchbacks. The Continental Divide and unrivaled mountain views are to the right.
NIT006
Location: 40.286892, -105.702553
Bear left to reach July Campsite. A bear box is available directly uphill. The creek runs due east of the site and makes for an excellent water source. After camping overnight, retrace steps back to the trailhead.
Aspens
Location: 40.256211, -105.806665
©MacKenzie Ryan
Horse
Location: 40.256178, -105.805292
©MacKenzie Ryan
Ranch
Location: 40.25608, -105.803876
©MacKenzie Ryan
North Inlet
Location: 40.258405, -105.798512
©MacKenzie Ryan
Campsites
Location: 40.260075, -105.796237
The first of many accessible campsites along North Inlet. ©MacKenzie Ryan
North Inlet
Location: 40.270292, -105.767484
©MacKenzie Ryan
Rock Wall
Location: 40.271537, -105.765832
©MacKenzie Ryan
Cascade Falls
Location: 40.27188, -105.765381
©MacKenzie Ryan
Headwaters for Big Pool
Location: 40.281883, -105.762634
©MacKenzie Ryan
Marshland
Location: 40.286974, -105.742013
©MacKenzie Ryan
Big Pool
Location: 40.285582, -105.738537
©MacKenzie Ryan
Storm on Grand Lake
Location: 40.285942, -105.737572
©MacKenzie Ryan
Exposed Trail
Location: 40.284142, -105.727186
©MacKenzie Ryan
Elk Herd
Location: 40.28077, -105.718753
©MacKenzie Ryan
Continental Divide
Location: 40.280164, -105.717359
©MacKenzie Ryan
View from Switchbacks
Location: 40.282538, -105.713239
©MacKenzie Ryan
More Switchback Views
Location: 40.283176, -105.710986
©MacKenzie Ryan
Switchback Vistas
Location: 40.2837, -105.709806
©MacKenzie Ryan
Mountains
Location: 40.285271, -105.706759
Views to the east. ©MacKenzie Ryan