Rocky Mountain National Park: Mount Ida and Gorge Lakes (Version 2)
Follow a well-established trail to Mount Ida before ducking into the rugged backcountry surrounding the Gorge Lakes on this 10.7-miler through Rocky Mountain National Park.
Heading out the door? Read this article on the new Outside+ app available now on iOS devices for members! Download the app.
From the southwest corner of Poudre Lake at Milner Pass, follow a well-defined trail tracing the Continental Divide toward Mount Ida. The trail slices through thick forest before breaking the tree-line and traversing barren, open slopes offering prime panoramas Rocky Mountain National Park's jagged peaks. Just before reaching Mount Ida (12,880 feet), the trail swings across a saddle revealing jaw-dropping views Azure Lake below. Say goodbye to the trail as you crest Ida's summit and begin the rugged backcountry descent through the boulder-blasted wonderland of Gorge Lakes.
After notching views of Highest Lake on your descent, you'll skirt along the rocky, northern shore of Azure Lake before clambering through boulder fields toward spectacular vistas of Inkwell Lake. Negotiate another talus-strewn shoreline as you swing along Inkwell's northern perimeter. Continuing downhill, you'll descend a spine serving up views of both Arrowhead Lake and Doughnut Lake. The route along Arrowhead's western shore is friendlier to hikers, and followed by a steep downhill through thick forest lined with downed trees.
Trace a social trail from Rock Lake to the Rock Lake Campground, the only overnight site in the Park not linked to an established trail. The route's northern terminus is 2.1 miles to the east, but the trail vanishes completely here as you meander through stream-woven meadows toward more dense forest. The hike's final descent culminates the floor of Forest Canyon. Follow the Big Thompson River for 0.2 mile before heading uphill for the hike's last churn. After 1.1 miles of heavily forested climbing, you'll emerge at the Forest Canyon Overlook.
Budget at least 10 hours for this trip, and consider bringing gear to stay overnight at Rock Lake Campground. This one-way route requires a shuttle. Overnight parking is available at both the Milner Pass and Forest Canyon trailheads.
NOTE To check out a slight variation on this route, go to backpacker.com/hikes/1518895.
INFO For information on permits, current trail and camp conditions, and wilderness guidelines, go to nps.gov/romo/planyourvisit/backcountry.htm
PERMIT A wilderness permit is required for all overnight camping in the backcountry. Reservations accepted ($20 administrative fee for permits during peak season). nps.gov/romo/planyourvisit/backcntry_guide.htm
CONTACT Rocky Mountain National Park, (970) 586-1206; nps.gov/romo
-Mapped by Chris Hood, Mountain Adventures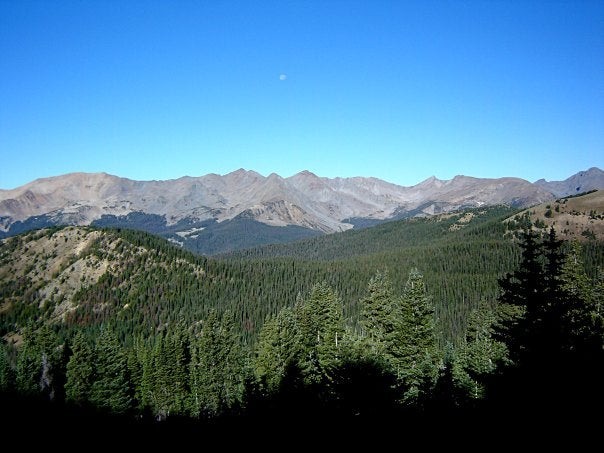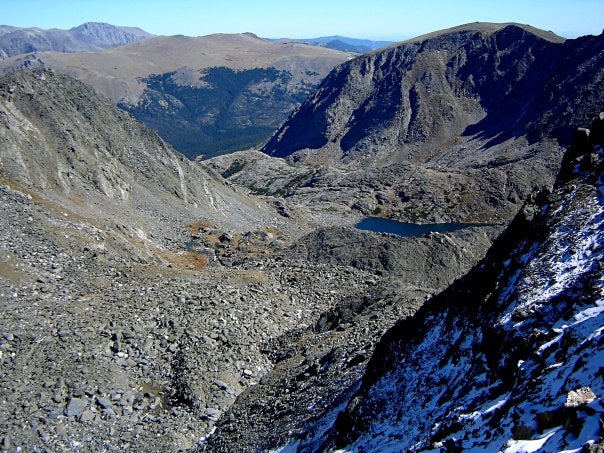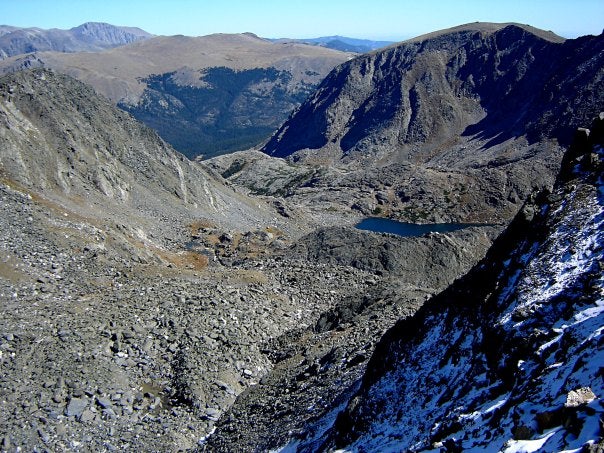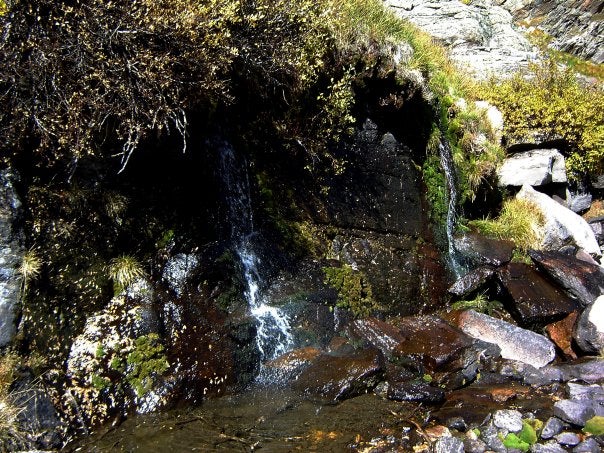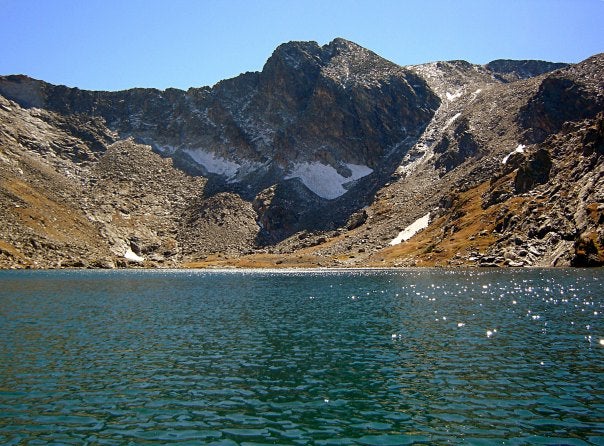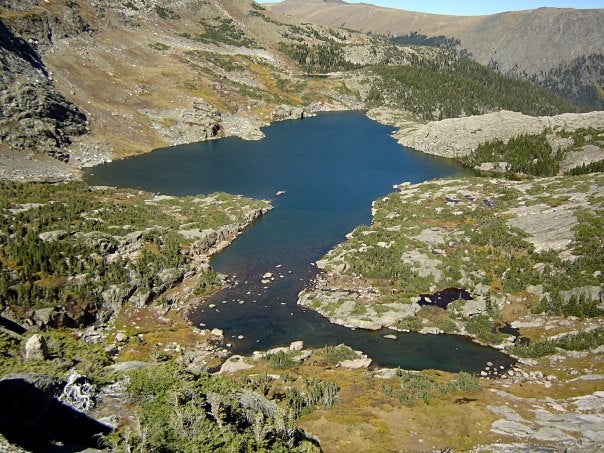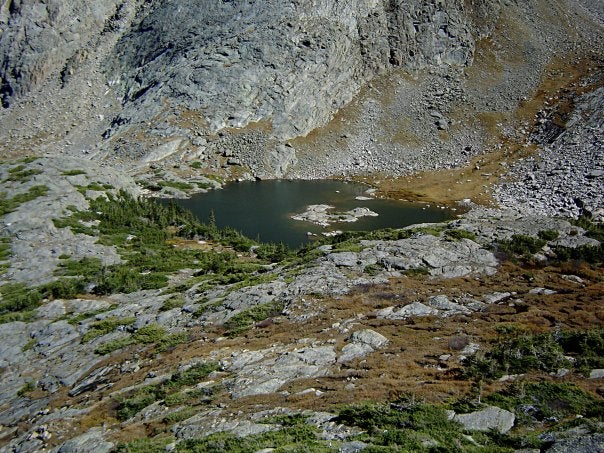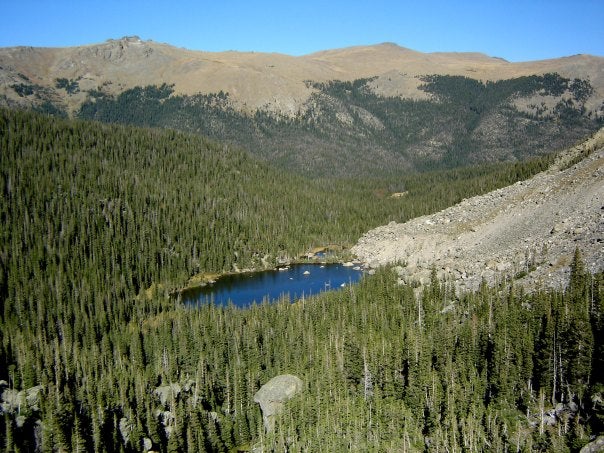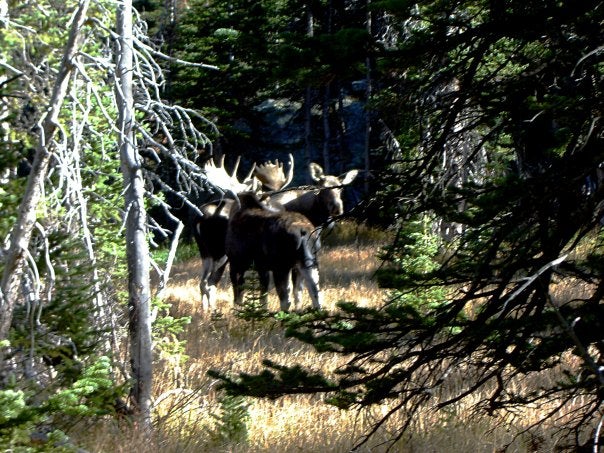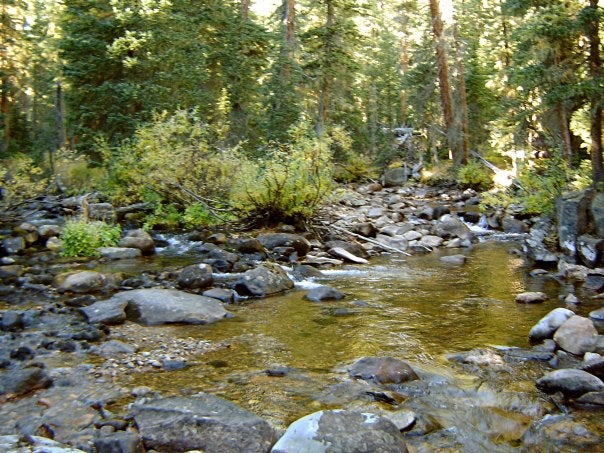 Trail Facts
Waypoints
MIB001
Location: 40.420096, -105.811214
Begin your hike by heading south from the parking lot at Milner Pass. You'll hike along the Continental Divide as you trek toward Mount Ida.
MIB002
Location: 40.371855, -105.778808
Reach the route's high point at Mount Ida (12,880 feet) before descending toward Azure Lake to the east. On the way down, you'll catch vistas of Highest Lake to the south.
MIB003
Location: 40.372117, -105.773921
From Azure Lake, continue your descent by tracing the outlet stream from the lake's eastern shore. Inkwell Lake comes into view as you scramble downward.
MIB004
Location: 40.37537, -105.769737
Negotiate your way through a boulder field bordered by steep rock slopes as you traverse Inkwell Lake's northern shore.
MIB005
Location: 40.378492, -105.762012
After scrambling down from the northeastern corner of Inkwell Lake, you'll traverse a spine serving up glimpses of Doughnut Lake to the east and Arrowhead Lake to the north. It is easier to pass Arrowhead via its western shore.
MIB006
Location: 40.387759, -105.759201
From Arrowhead Lake's northern tip, head downhill by tracing the outlet creek to the east. The steep descent to Rock Lake, which brings you back into the forest, is peppered with fallen trees.
MIB007
Location: 40.389132, -105.749545
Follow a social trail to Rock Lake Campground.
MIB008
Location: 40.389181, -105.747464
Rock Lake Campground, the only campground in Rocky Mountain National Park not linked to an established trail, is situated 8.5 miles into the hike. This route's eastern terminus is located 2.1 miles away.
MIB009
Location: 40.389966, -105.745876
The trail disappears after you pass Rock Rock Lake Campground. The route passes through stream-crossed meadows before re-entering thick forest for a final descent to the confluence of the Big Thompson River. Expect to encounter downed trees while trekking through the forest.
MIB010
Location: 40.396339, -105.733902
At the confluence of the Big Thompson, head downstream for 0.2 mile before forking left and up a side creek.
MIB011
Location: 40.39629, -105.728602
Hit the hike's final climb, which pushes through 1.1 miles of forest before culminating at the Forest Canyon Overlook.
MIB012
Location: 40.395195, -105.711393
The hike culminates at the Forest Canyon Overlook.
Views of the Never Summer Wilderness
Location: 40.413508, -105.808378
As you climb toward Mount Ida, break treeline and notch views of the Never Summer Wilderness sprawling to the west just past mile 1.
Azure Lake
Location: 40.372731, -105.780375
Azure Lake is visible from the saddle just north of Mount Ida's summit.
Azure Lake
Location: 40.370155, -105.776539
From Mount Ida, descend through talus-strewn slopes toward the barren shores of Azure Lake.
Trickle
Location: 40.375223, -105.769651
Water spills from Azure Lake into Inkwell Lake via a small creek.
Inkwell Lake
Location: 40.376794, -105.766497
Look south for a view of Inkwell Lake framed by the saddle between Cracktop and Mountain Julian.
Arrowhead Lake
Location: 40.37841, -105.761926
After descending from Inkwell Lake, you'll descend along a spine offering panoramas of Arrowhead Lake and Doughnut Lake.
Doughnut Lake
Location: 40.378639, -105.761497
Look east for a view of Doughnut Lake.
Rock Lake
Location: 40.385964, -105.753717
After descending from Arrowhead Lake, you'll nab a view of Rock Lake. Little Rock Lake is perched out of view to the east.
Moose
Location: 40.388064, -105.751103
Moose near Rock Lake.
Big Thompson Confluence
Location: 40.396381, -105.733939