Rocky Mountain National Park: Glacier Gorge to Black Lake
Waterfalls, alpine lakes, and mind-blowing scenery. It's all included on this 9.1-mile out-and-back hike in Rocky Mountain National Park.
Heading out the door? Read this article on the new Outside+ app available now on iOS devices for members! Download the app.
This hike follows the Mills Lake Trail along the forested floor from the Glacier Gorge trailhead. The well-traveled path crosses pristine creeks winding through thick pine and fir. After the thundering cascade of Alberta Falls (mile 0.6), the crowds thin and the trail climbs around wind-scoured boulders to a rocky point high above Glacier Creek. Look north for craggy mountain peaks guarding Glacier Gorge and Loch Vale.
Continue downhill before turning left toward Mills and Black lakes: a sharp ridge rises east to Longs Peak (the tallest peak in the park at 14,259 ft.). Above is Thatchtop rising to 12,668 feet. Near mile 2.4, you'll skirt the eastern shores of Mills Lake—one of the park's most scenic year-round dayhike destinations—to a marsh on its far side before continuing through shady subalpine fir for another mile.
Climb the moraine below wind-whipped Black Lake and if you're not being blown from the shores, stop to take in the full panorama: the pointy Spearhead pierces the sky from the opposite shore; 13,579-foot Cheifs Head Peak looms behind; 13,327-foot McHenrys Peak rises to the southwest and the sentinel of the Arrowhead stands to the far right.
Note on winter hiking: The ice floes on the southwestern shore make Black Lake a worthwhile winter trip, but it's a tough snowshoe and 50 mph winds (or more) can tear across alpine lakes. Plan snack breaks in sheltered areas below moraines, and stay alert about navigation: wind can quickly cover new tracks with snow.
INFO For information on permits, current trail and camp conditions, and wilderness guidelines, go to nps.gov/romo/planyourvisit/backcountry.htm
PERMIT A wilderness permit is required for all overnight camping in the backcountry. Reservations accepted ($20 administrative fee for permits during peak season). nps.gov/romo/planyourvisit/backcntry_guide.htm
CONTACT Rocky Mountain National Park, (970) 586-1206; nps.gov/romo
-Mapped by Jenn Fields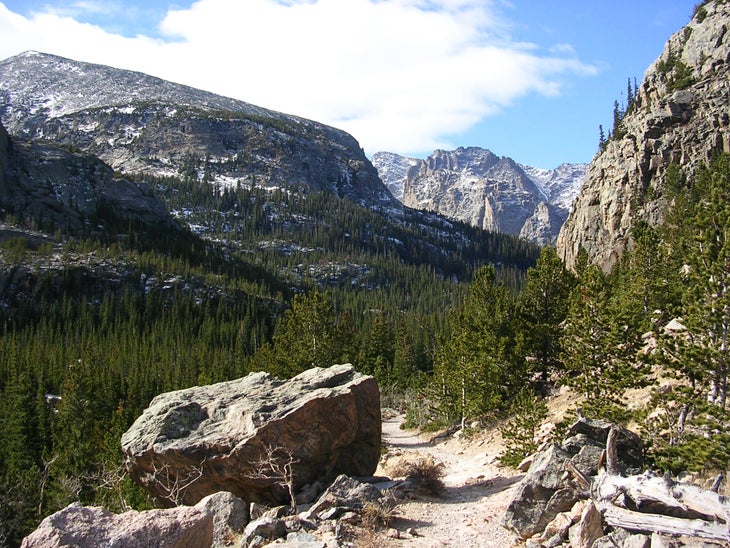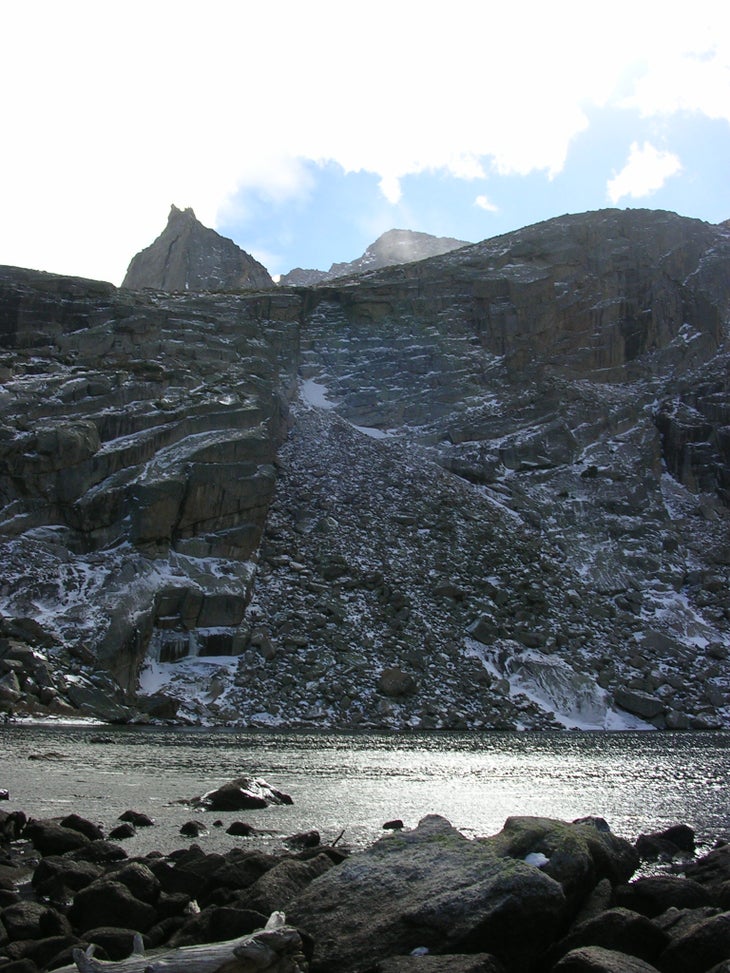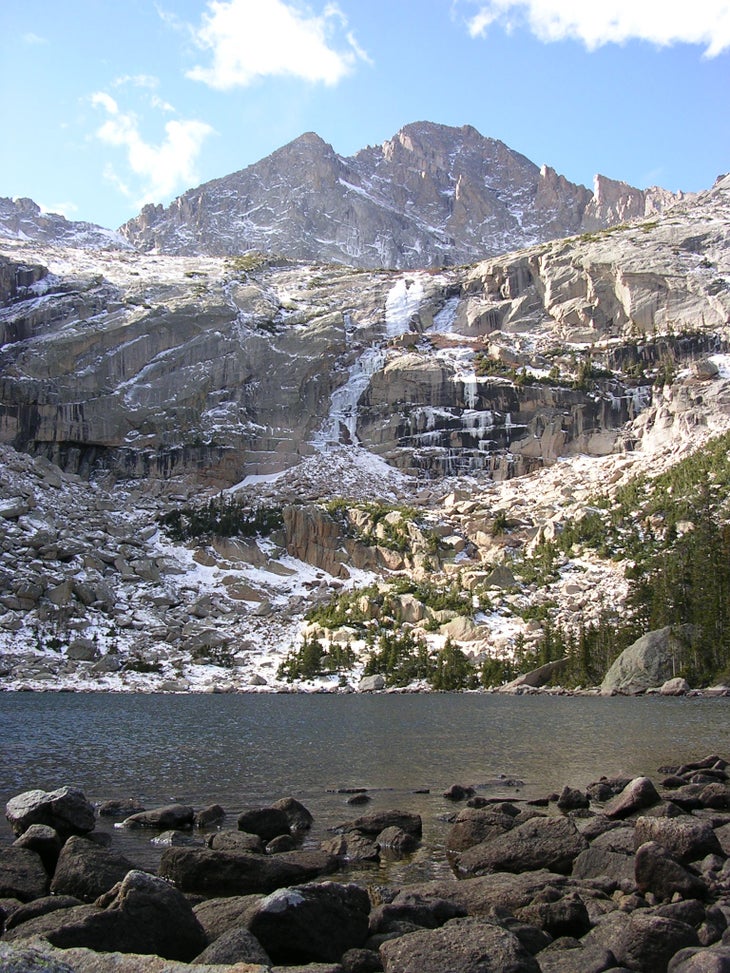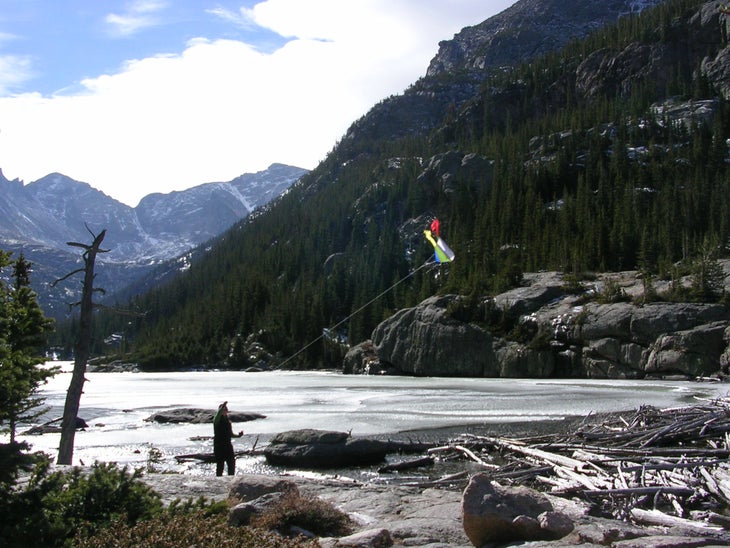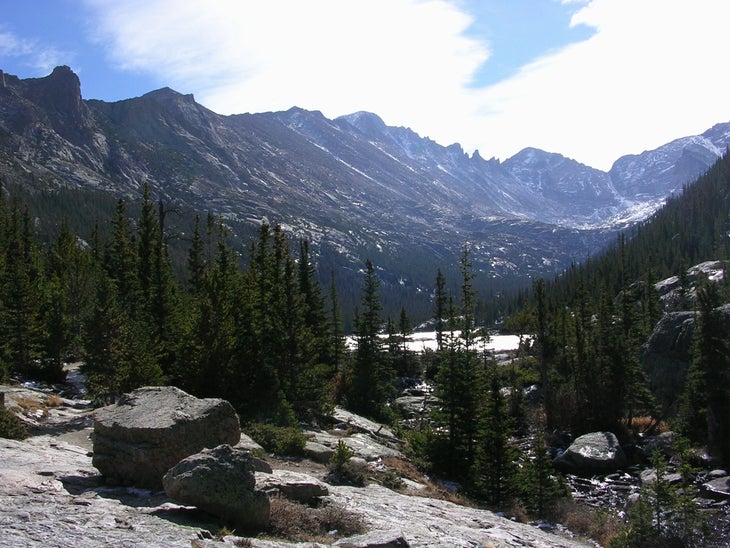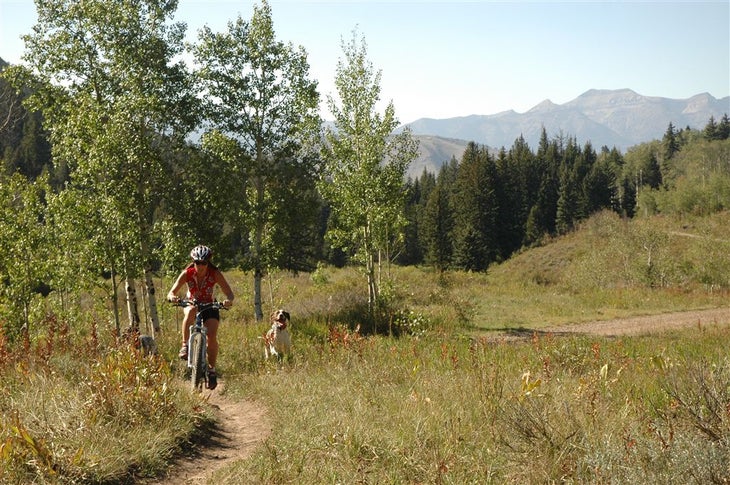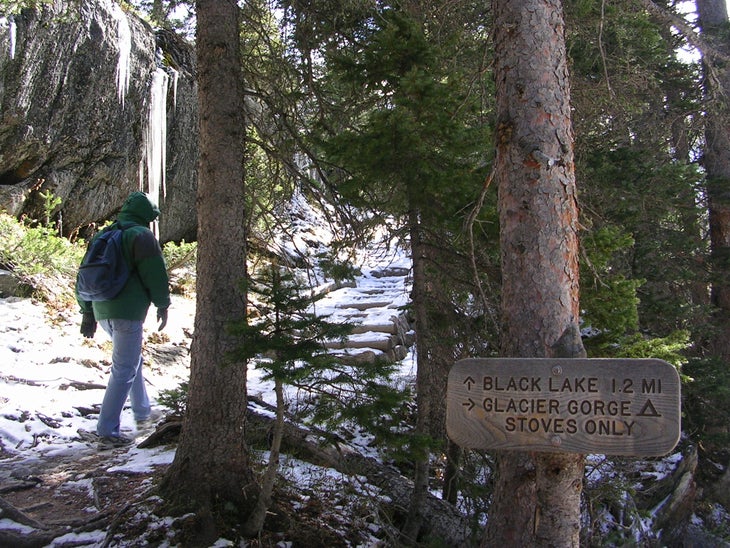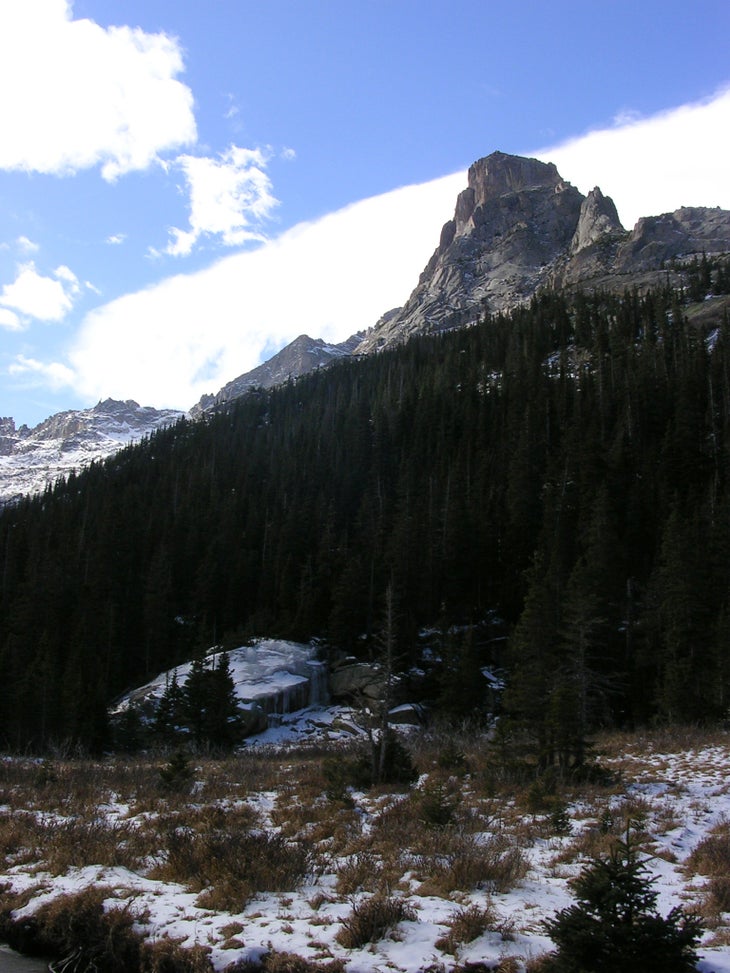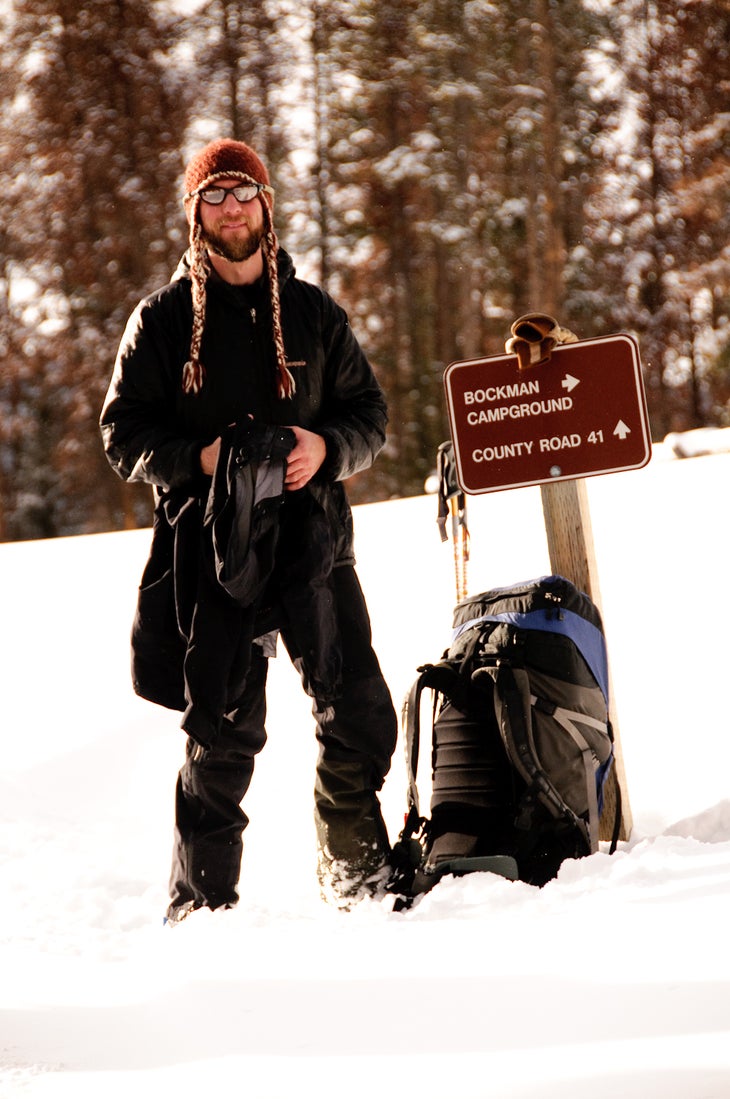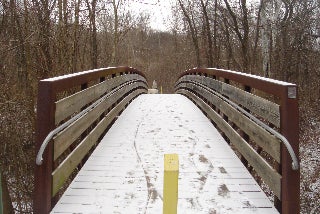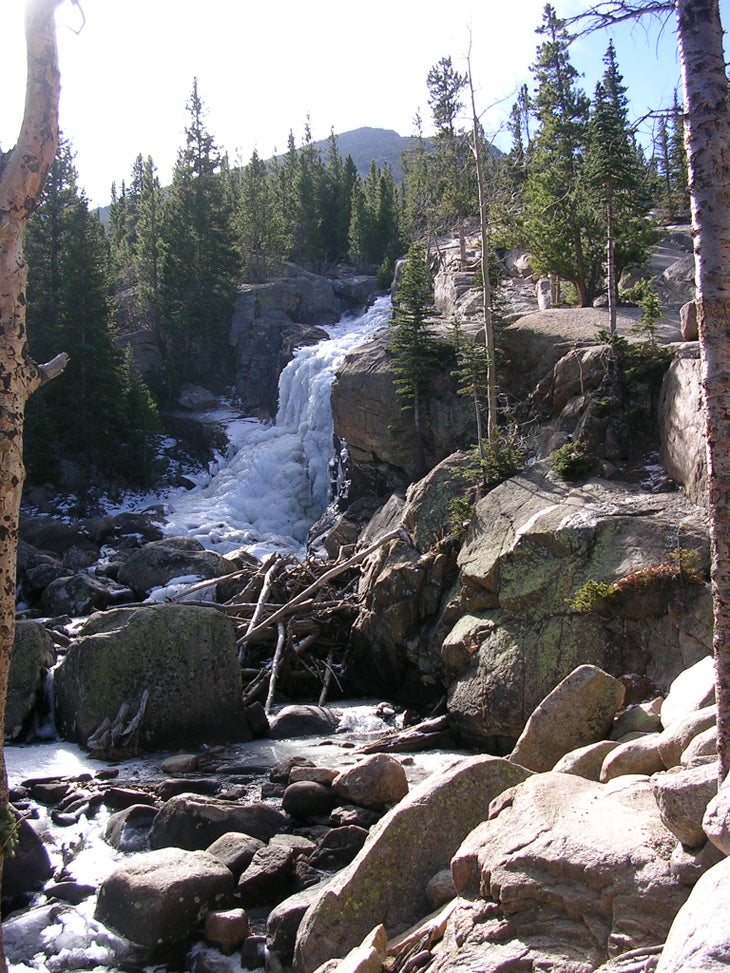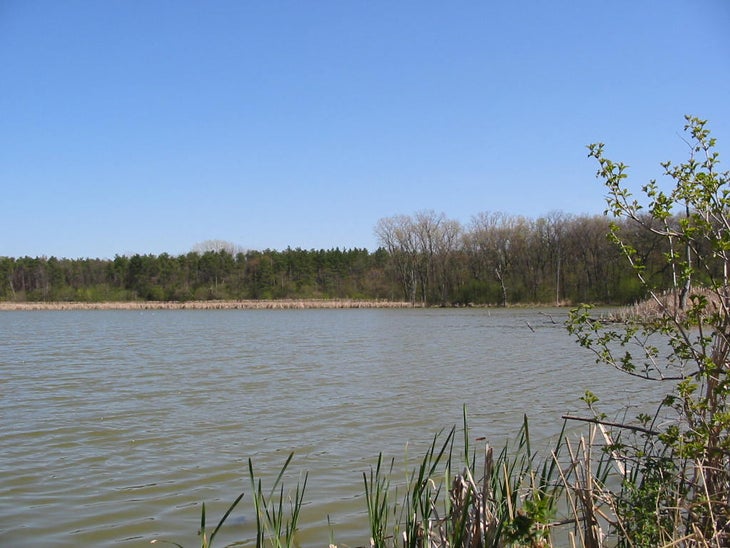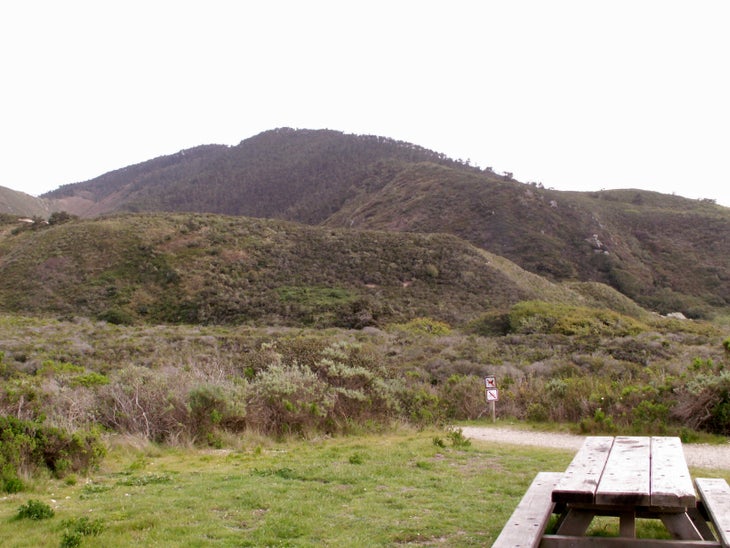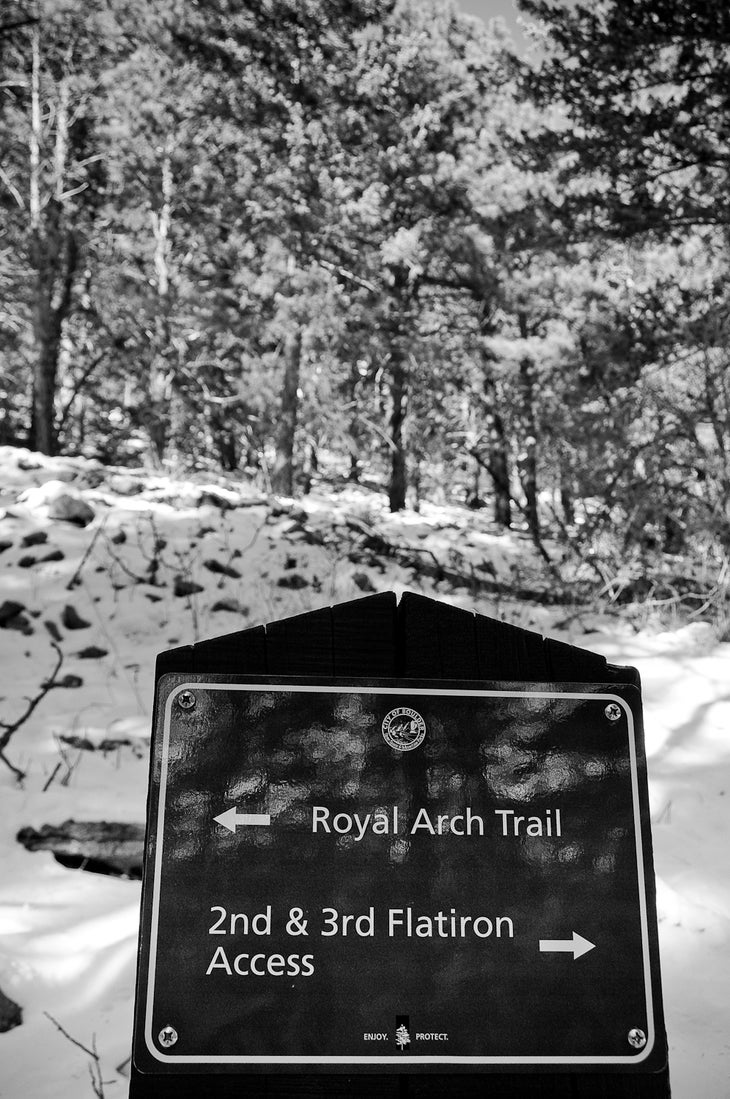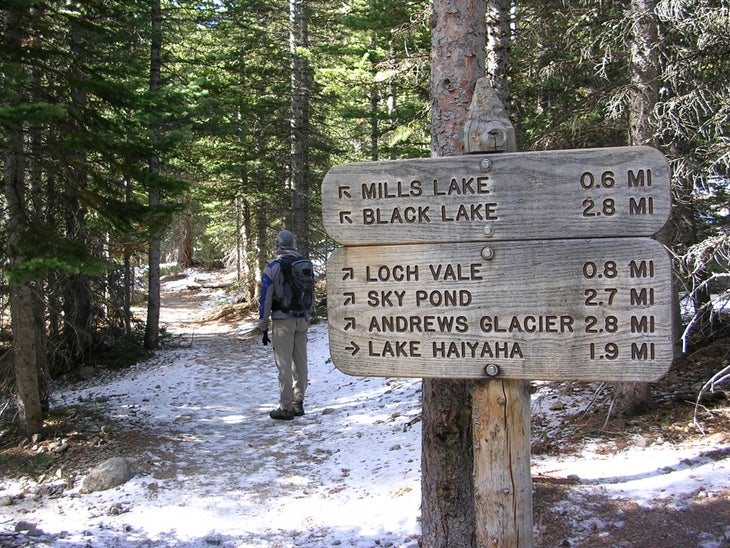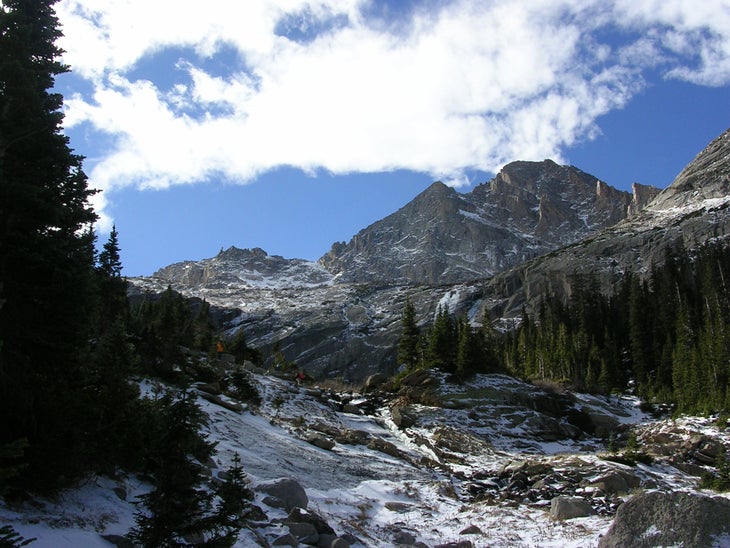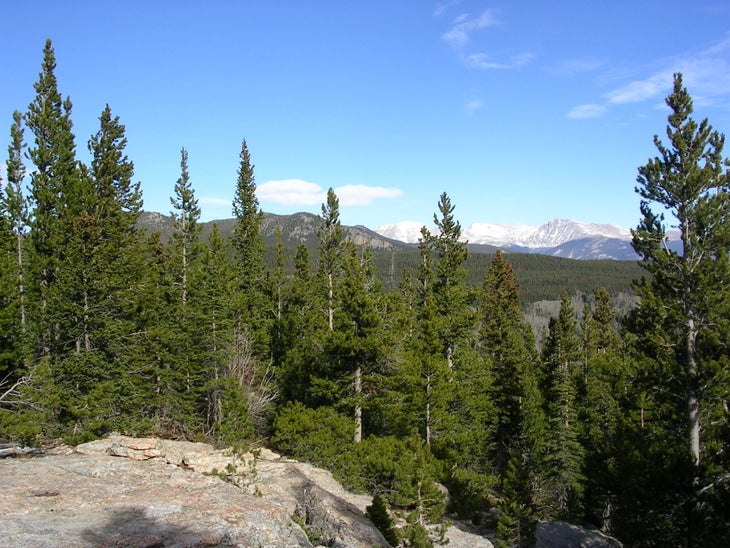 Trail Facts
Waypoints
BLK001
Location: 40.310405, -105.640224
Glacier Gorge Trailhead. Parking fills up quickly here in the summer. If it' full when you arrive, depart from Bear Lake, or use the park's free shuttle.
BLK002
Location: 40.307681, -105.64292
Go straight at this 3-way junction following signs for Mills Lake.
BLK003
Location: 40.307607, -105.643402
Turn left at the T-junction, again following signs for Mills Lake.
BLK004
Location: 40.303955, -105.638121
Less than a mile from the trailhead Alberta Falls is a popular destination. Don't let the crowds deter you, they thin above the overlook.
BLK005
Location: 40.301096, -105.63919
On a rocky outcrop, the forest opens to reveal the Mummy Range to the north.
BLK006
Location: 40.299712, -105.639827
Stay right at the Y-junction. The trail flattens out as it heads south and east above the drainage for Loch Valle.
BLK007
Location: 40.297283, -105.646153
Stay to the left at the Y-junction, continuing toward Mills and Black lakes. Mills Lake is about 0.3 miles from here.
BLK008
Location: 40.296063, -105.646997
Hitching post for horses
BLK009
Location: 40.294297, -105.645787
Cross this bridge just below Glacier Falls. The trail climbs southeast out of the drainage.
BLK010
Location: 40.291754, -105.64285
Mills Lake: Trail follows the eastern shore for 0.3 miles as it heads south. Jewel Lake is up ahead.
BLK011
Location: 40.28473, -105.639061
Cross this marsh near mile 3. Breaks in the trees reveal dramatic spires on the skyline.
BLK012
Location: 40.281875, -105.639003
Turn left at the Y-junction: Follow the sign for Black Lake (backcountry campground on right).
BLK013
Location: 40.273159, -105.636664
Pass a small waterfall on your left.
BLK014
Location: 40.266471, -105.640528
Black Lake: Pull out the map to identify the Spearhead, Chiefs Head Peak, and McHenrys Peak.
Glacier Gorge
Location: 40.298368, -105.6398
Craggy peaks flanking the mouth of Glacier Gorge. © Jenn Fields
Spearhead
Location: 40.266238, -105.640476
© Jenn Fields
McHenrys Peak
Location: 40.266173, -105.640991
© Jenn Fields
Kite flying at Mills Lake
Location: 40.291416, -105.642664
Mills Lake is often quite windy, this kite flier takes advantage of the gusts. © Jenn Fields
Mills Lake
Location: 40.292431, -105.64348
Follow cairns across bare rock to the shore of Mills Lake. Black Lake lies at the far end of the cirque. © Jenn Fields
Aspens
Location: 40.306105, -105.640154
The lower reaches of the trail pass through several aspen groves, green in the summer, gold in October and bare, when this winter shot was taken. © Jenn Fields
Trail above Jewel Lake
Location: 40.281791, -105.638802
Even above Jewel Lake, the trail is well marked and easy to follow. © Jenn Fields
The Arrowhead
Location: 40.274555, -105.637214
The monolithic Arrowhead–at 12,642-feet–towers more than 2,000 feet above Black Lake. © Jenn Fields
Trail Junction
Location: 40.307516, -105.643254
Junctions on this well-traveled trail are well marked. © Jenn Fields
Bridge
Location: 40.308488, -105.641994
This sturdy footbridge just 300 yards from the trailhead crosses above Glacier creek. © Jenn Fields
Alberta Falls
Location: 40.303916, -105.638212
Alberta Falls, a popular destination less than 1 mile from the trailhead rushes with meltwater in spring and summer and slows to a frozen cascade in winter. © Kristy Holland
Marsh
Location: 40.284476, -105.638802
A wooden path keeps hikers from getting muddy and damaging the delicate marshland above Mills and Jewel lakes. © Jenn Fields
Trailhead
Location: 40.310525, -105.640277
Follow signs from the busy trailhead at Glacier Gorge. © Jenn Fields
Trail sign
Location: 40.299628, -105.639778
This sign marks the Y-junction toward Loch Valle. The left-leading path turns toward Longs Peak. © Jenn Fields
Branch to Mills Lake
Location: 40.297111, -105.646312
The trail levels periodically before reaching the lakes. © Jenn Fields
Final Climb
Location: 40.26728, -105.639596
The rocky edge of the moraine hill marks the final climb to the lake. © Jenn Fields
Mummy Range
Location: 40.30115, -105.63877
Catch 10-mile views of the Mummy Range to the north. © Jenn Fields