Rocky Mountain National Park: Cub Lake Loop
This 5.9-mile loop is great for eager flatlanders who are acclimating to the thin Rocky Mountain air.
Heading out the door? Read this article on the new Outside+ app available now on iOS devices for members! Download the app.
At the center of this 5.9-mile loop is Moraine Park and the braided blues of the Big Thompson River, a world-class flyfishing river and stomping grounds for resident elk herds. Starting at the Club Lake Trailhead off of Fern Lake Road, hike clockwise and cross the river.
From here, you'll climb roughly 800 feet (this is little elevation gain compared to other trails in the park) past a campsite to Club Lake. Pause at several outposts to grab photos of Steep Mountain and Stones Peak.
Hikers rejoin the grassy banks of the Big Thompson after 3.6 miles, then trace its banks going east past giant boulders and marshy areas. Trail ends at Fern Lake Road. To close the loop, walk the road back to the trailhead.
Hike Cub Lake Loop
INFO For information on permits, current trail and camp conditions, and wilderness guidelines, go to nps.gov/romo/planyourvisit/backcountry.htm
PERMIT A wilderness permit is required for all overnight camping in the backcountry. Reservations accepted ($20 administrative fee for permits during peak season). nps.gov/romo/planyourvisit/backcntry_guide.htm
CONTACT Rocky Mountain National Park, (970) 586-1206; nps.gov/romo
-Mapped by Jeff Chow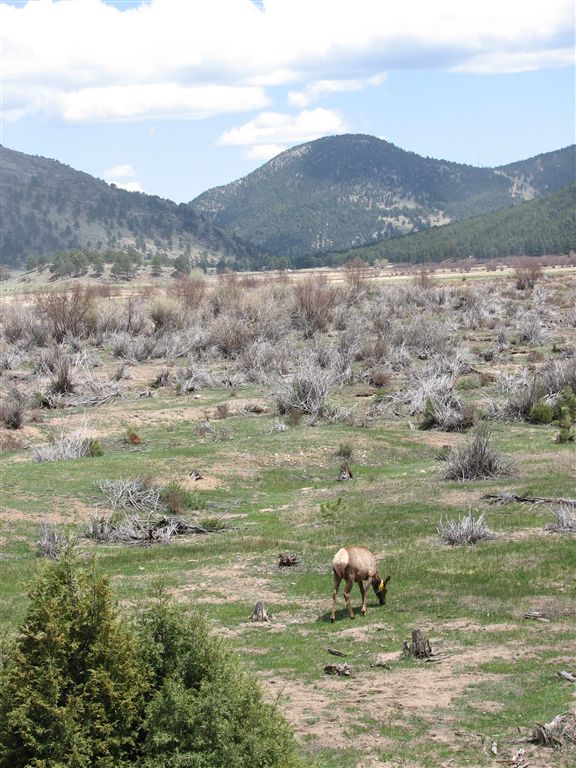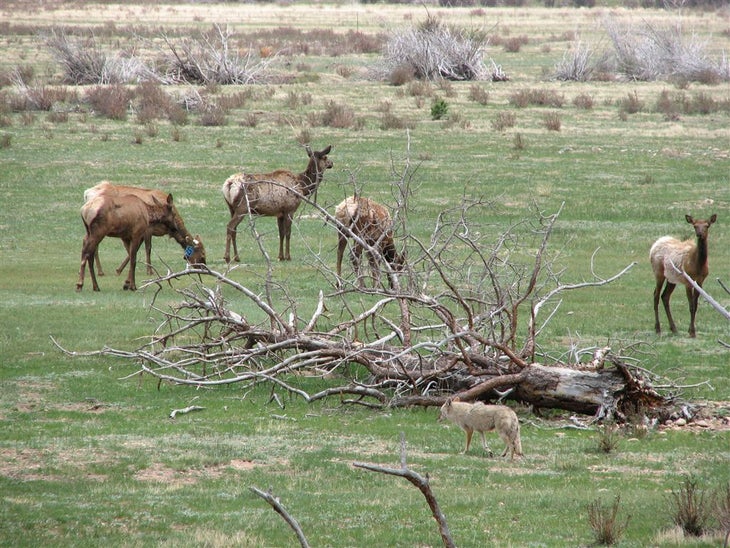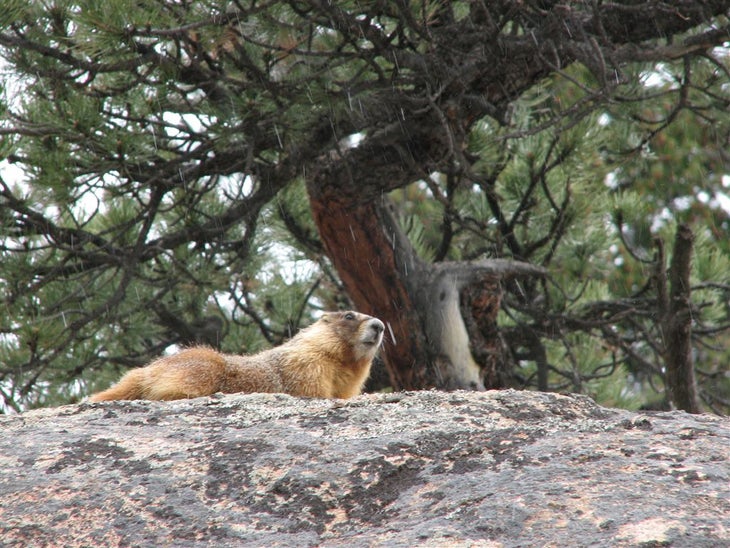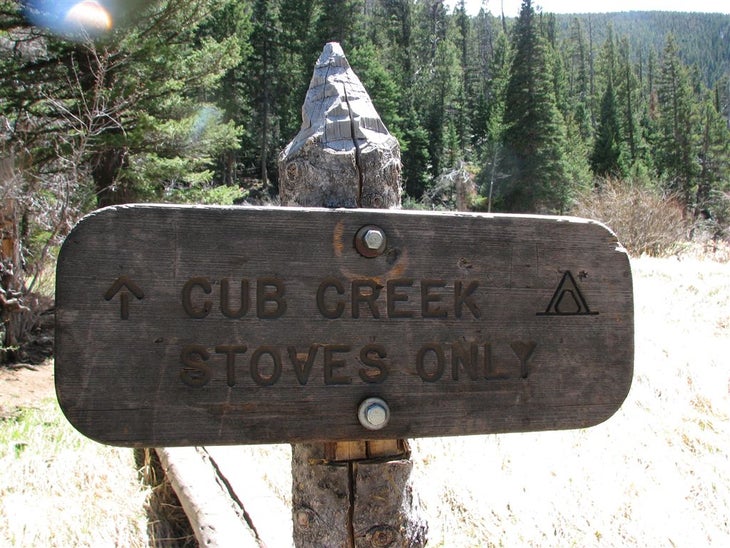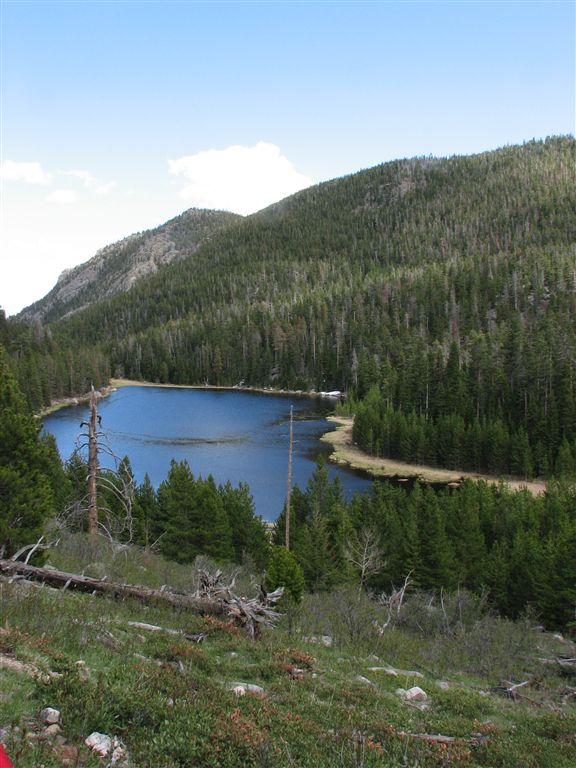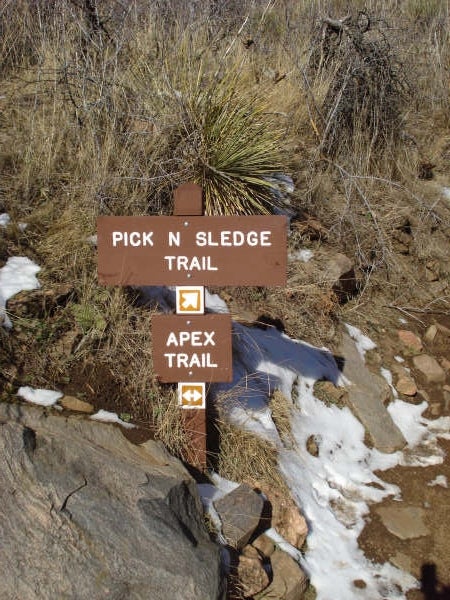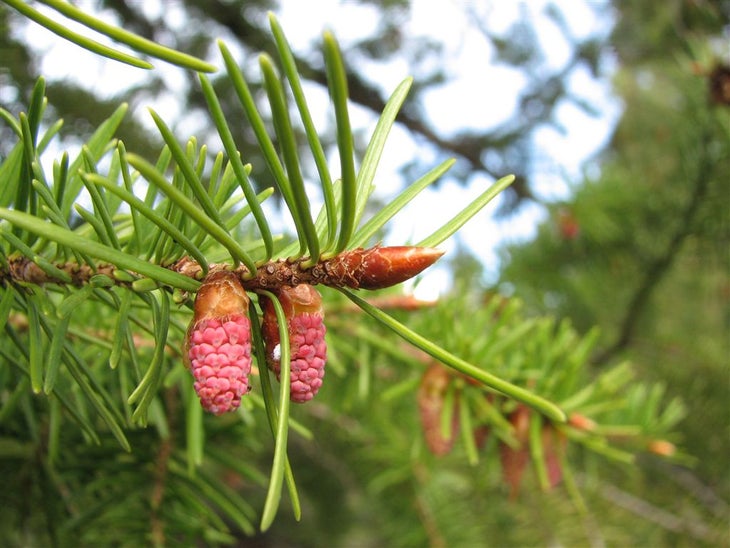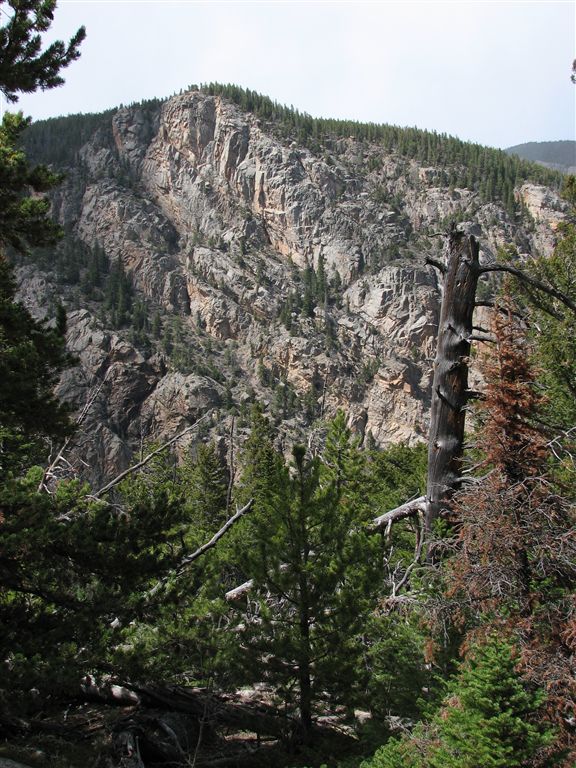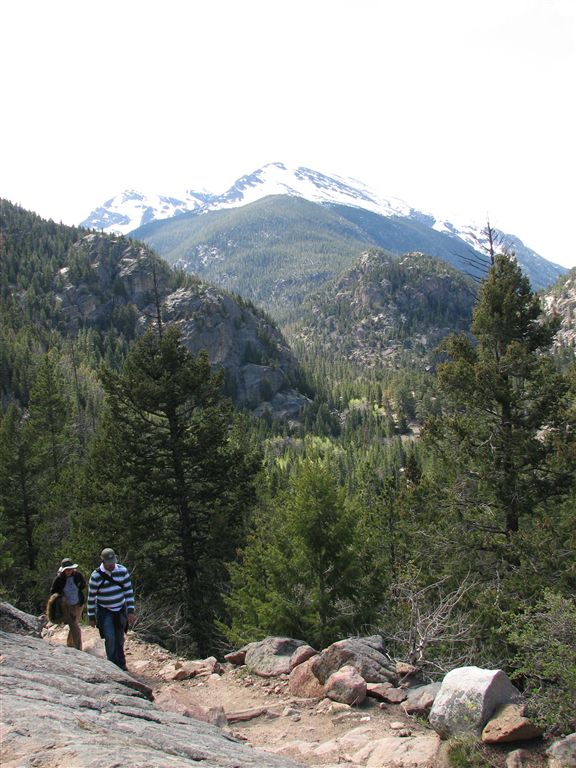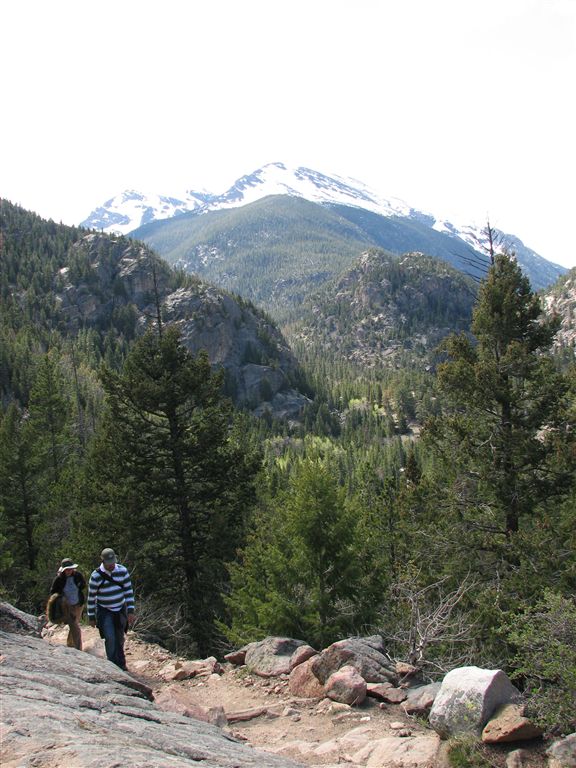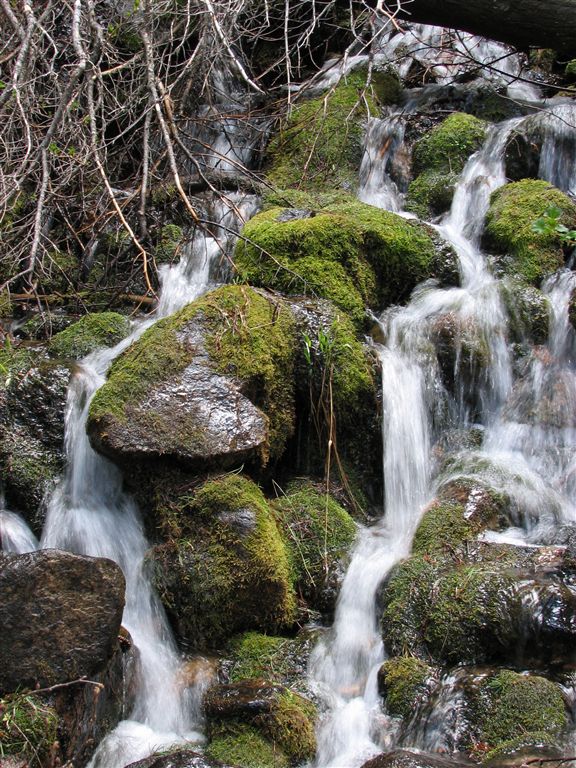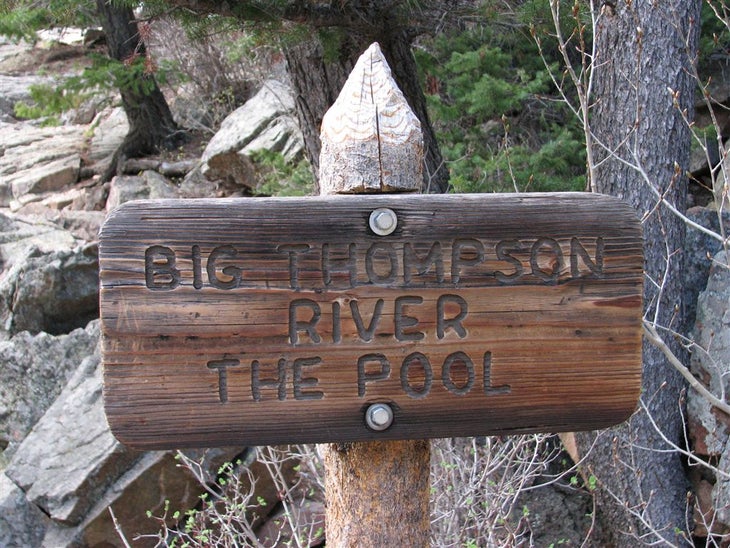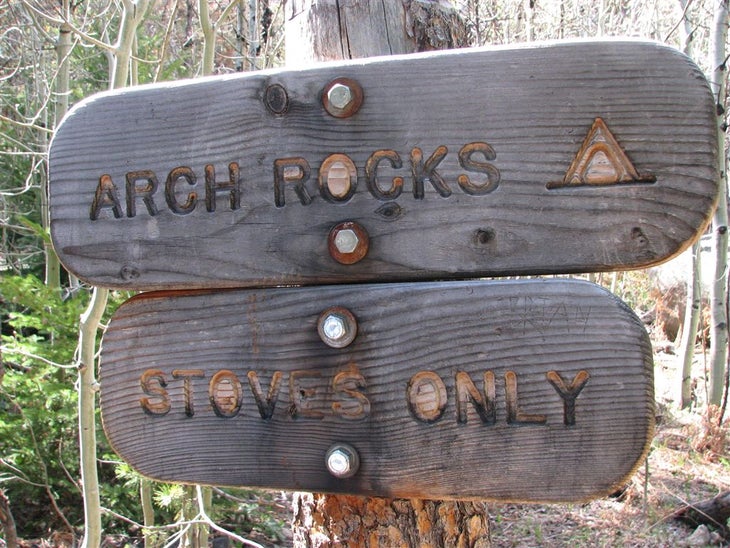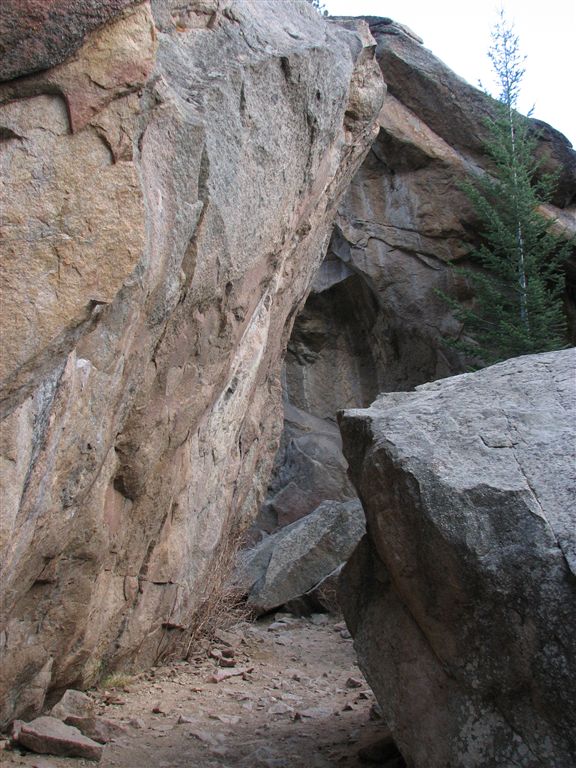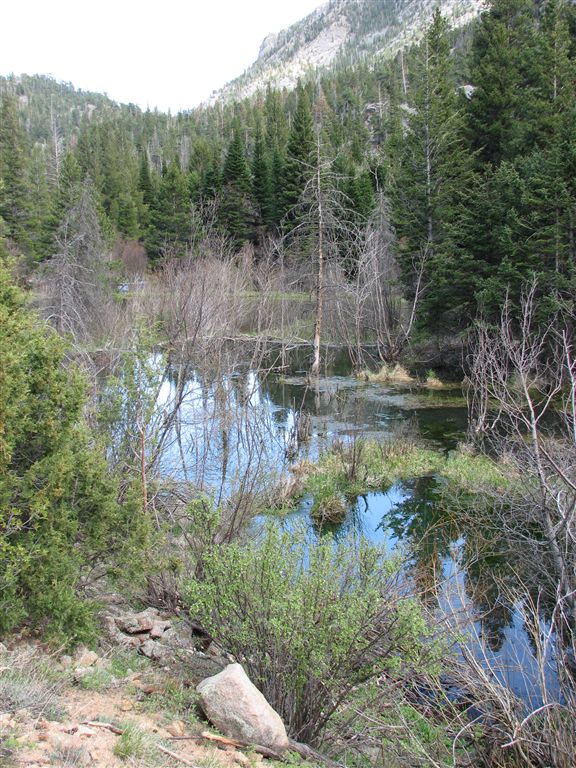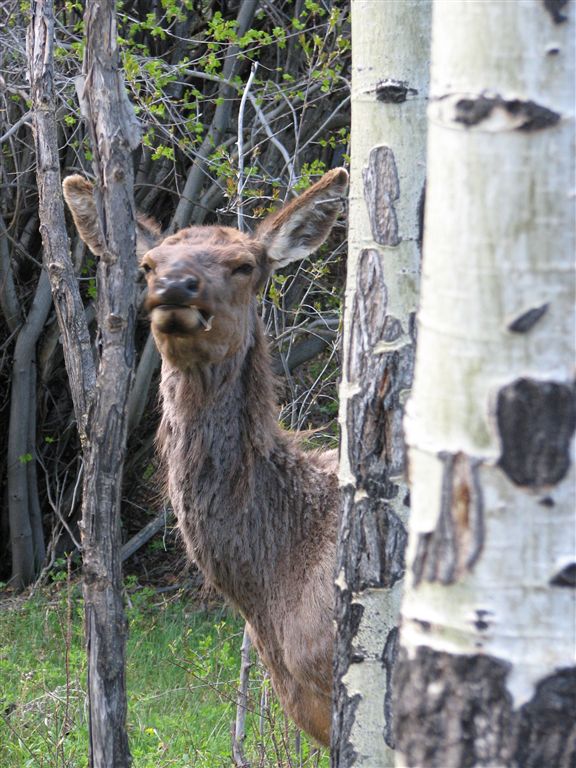 Trail Facts
Waypoints
WPT001
Location: 40.35717, -105.619293
From the parking area, walk east on Fern Lake Road for 0.2 mile.
WPT002
Location: 40.356182, -105.615944
Cub Lake Trailhead: Hike south on Cub Lake Trail. The trail winds through Moraine Park.
WPT003
Location: 40.355415, -105.616051
Cross the Big Thompson and continue south. Views extend across a grassy meadow. Watch for marmots and grazing elk. Lucky hikers may spot coyotes roaming the area.
WPT004
Location: 40.351399, -105.621651
Pass by the Beaver Ponds on the left as you begin the gradual climb to Cub Lake.
WPT005
Location: 40.346535, -105.639366
Pass Cub Creek Campsite.
WPT006
Location: 40.346233, -105.641052
The first glimpse of Cub Lake appears on the left. Ahead, you'll pass unobstructed views of the lake in 0.3 mile.
WPT007
Location: 40.346516, -105.646179
Look to the southeast for views across Cub Lake. Steep Mountain rises behind this small mountain lake (usually covered with lily pads).
WPT008
Location: 40.346609, -105.647128
Continue straight @ 3-way junction, heading west. A moderate downhill awaits. The trail to Mill Creek Basin enters on the left.
WPT009
Location: 40.3475, -105.654564
The forest opens, revealing incredible views of Stones Peak to the west.
WPT010
Location: 40.347351, -105.65535
Cross a bridge and continue hiking west along the base of 10,761-foot Mount Wuh.
WPT011
Location: 40.347252, -105.65593
Cross a small bridge. Continue descent to the Big Thompson.
WPT012
Location: 40.349384, -105.659599
Turn right @ T-junction onto Fern Lake Trail. Next, head east and cross a wooden bridge over The Pool (a stretch of rushing river). Add a lake: To visit Fern Lake, turn left @ T-junction and follow the trail roughly 1.8 miles.
WPT013
Location: 40.350017, -105.653481
Pass Arch Rocks Campsite.
WPT014
Location: 40.350404, -105.652578
Trail passes a bouldering area. You may spot chalk marks where climbers have scaled the 10-foot rocks.
WPT015
Location: 40.350532, -105.651184
Pass between towering 40-foot rocks.
WPT016
Location: 40.351768, -105.646484
Pass more bouldering rocks before meandering along the stream through shady aspen groves.
WPT017
Location: 40.354782, -105.631081
Walk past the Fern Lake Trailhead and follow the road 0.6 mile back to your car.
Grazing Elk
Location: 40.355424, -105.615864
Elk
Location: 40.353432, -105.616135
Yellow-Bellied Marmot
Location: 40.352467, -105.615616
Cub Creek Campground
Location: 40.347118, -105.638046
Views of Cub Lake
Location: 40.346619, -105.645966
Trail Sign
Location: 40.346585, -105.646677
Pine Cones
Location: 40.346626, -105.646935
Cliffs
Location: 40.346683, -105.64727
Stones Peak
Location: 40.347382, -105.65387
Trail offers views of Stones Peak to the west.
Stones Peak
Location: 40.347416, -105.654053
Waterfalls
Location: 40.347515, -105.65477
Big Thompson River Sign
Location: 40.349316, -105.659332
Arch Rocks Campsite
Location: 40.349266, -105.65535
Bouldering Site
Location: 40.350436, -105.652342
Marsh
Location: 40.352249, -105.6446
Wildlife
Location: 40.355717, -105.62693