Rochester, NY: Knight Creek to Campbell Creek via Finger Lakes Trail
Weave between hardwoods and farmlands on this quick, 5-mile leg of the Finger Lakes Trail.
Heading out the door? Read this article on the new Outside+ app available now on iOS devices for members! Download the app.
-Mapped by Steffan Fay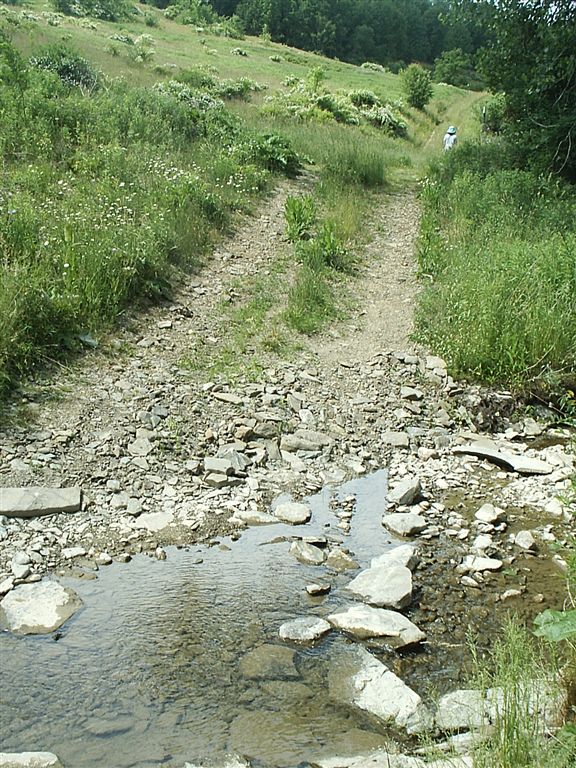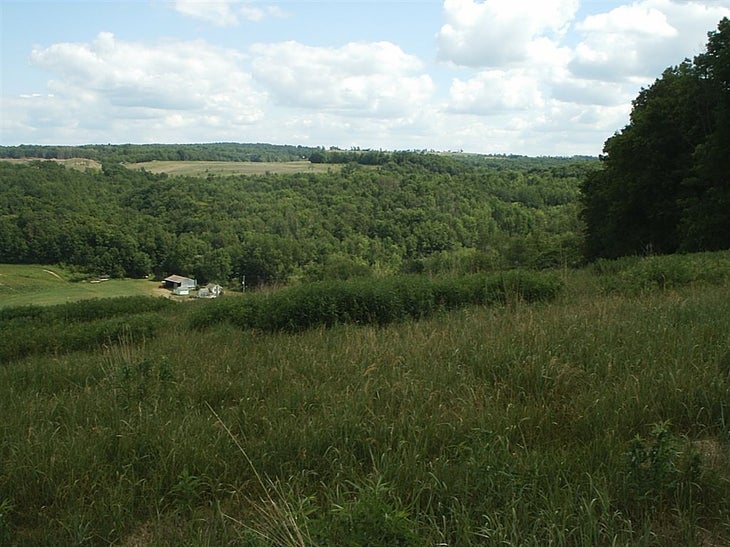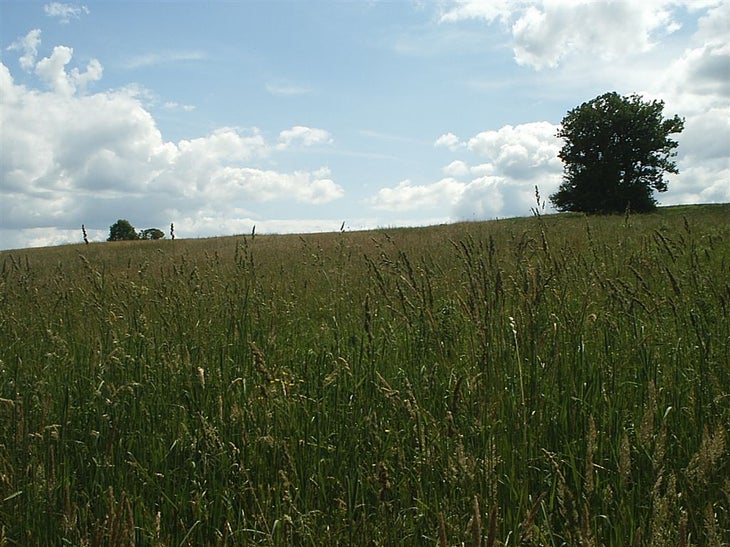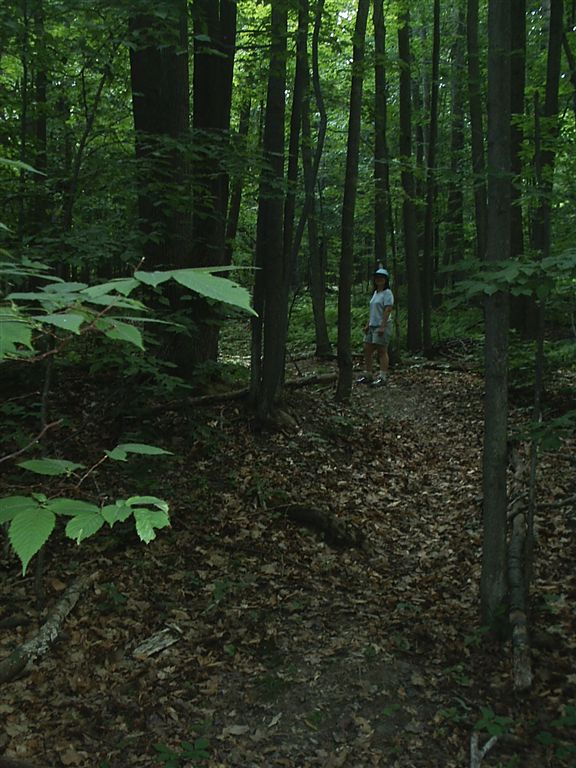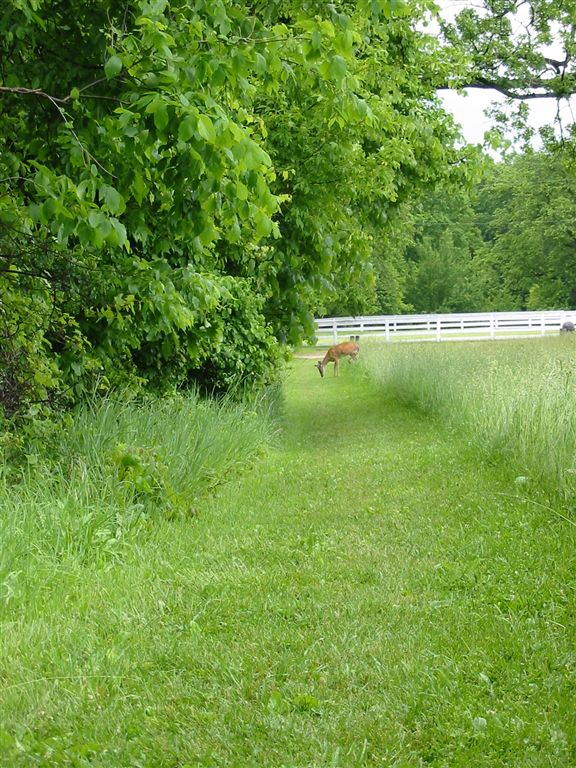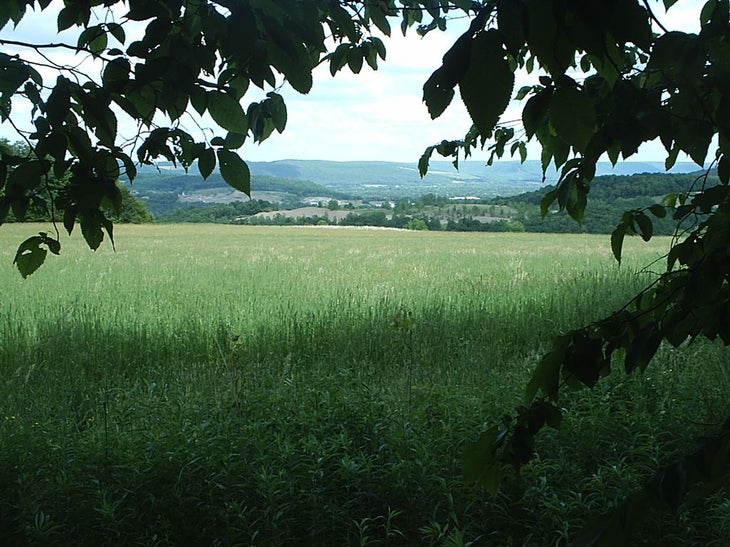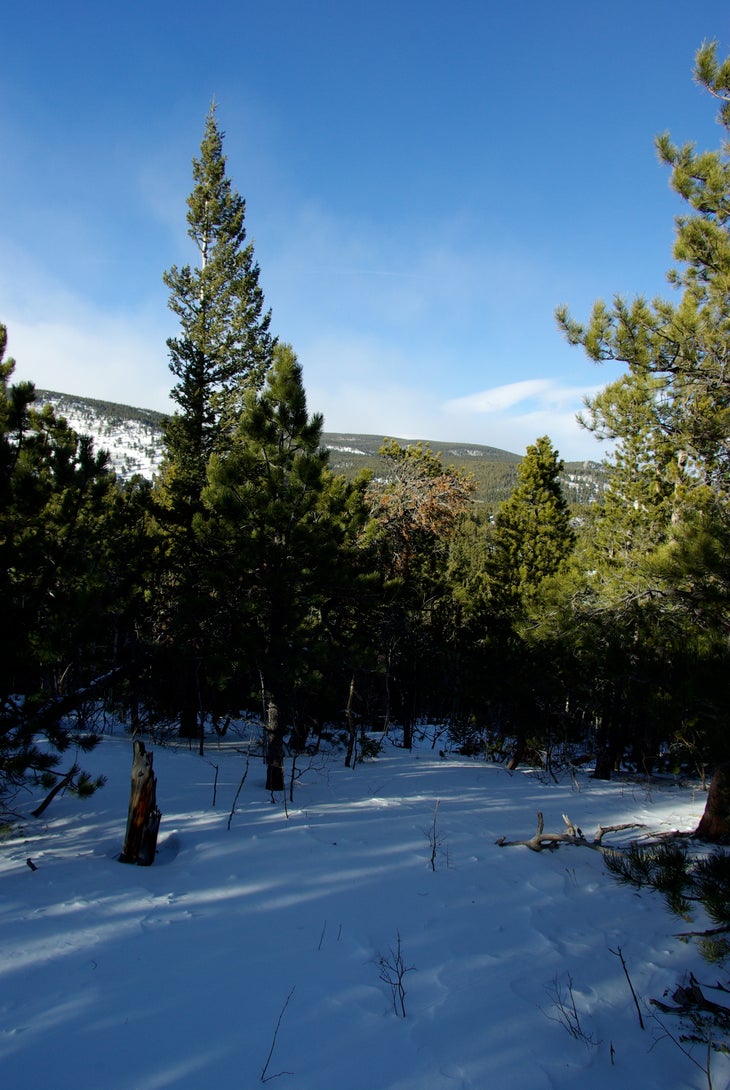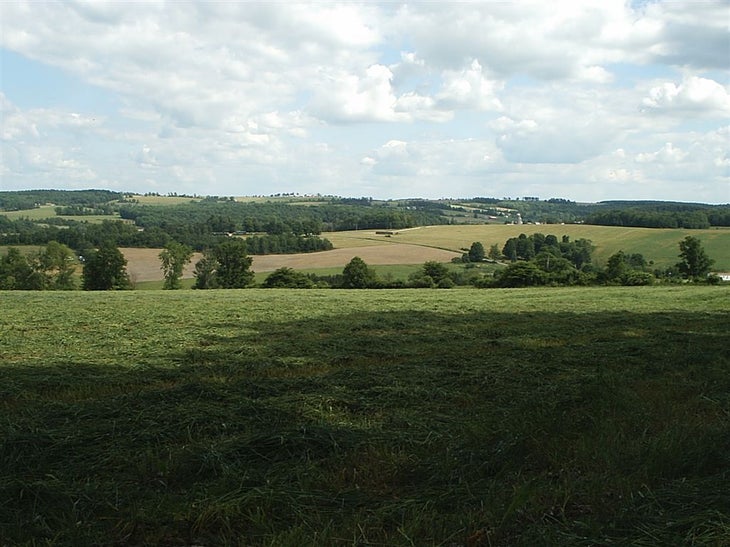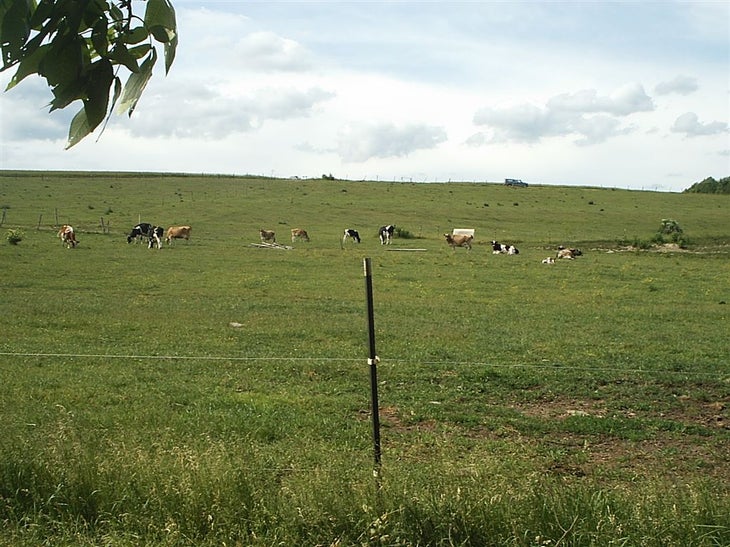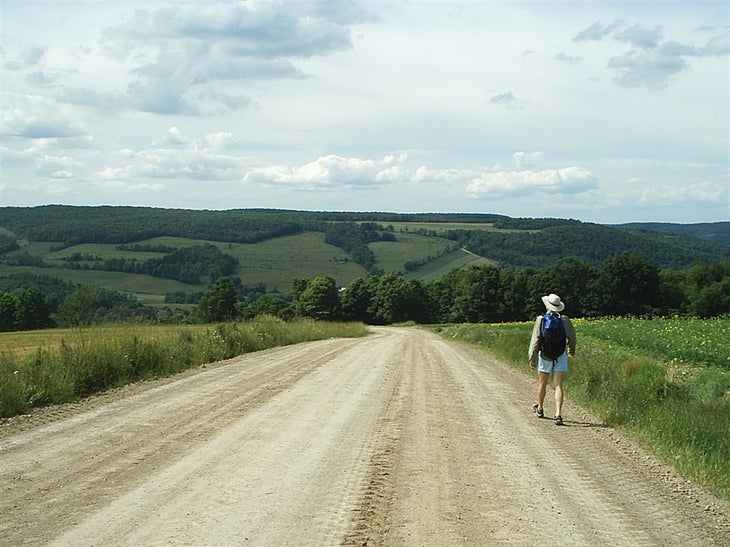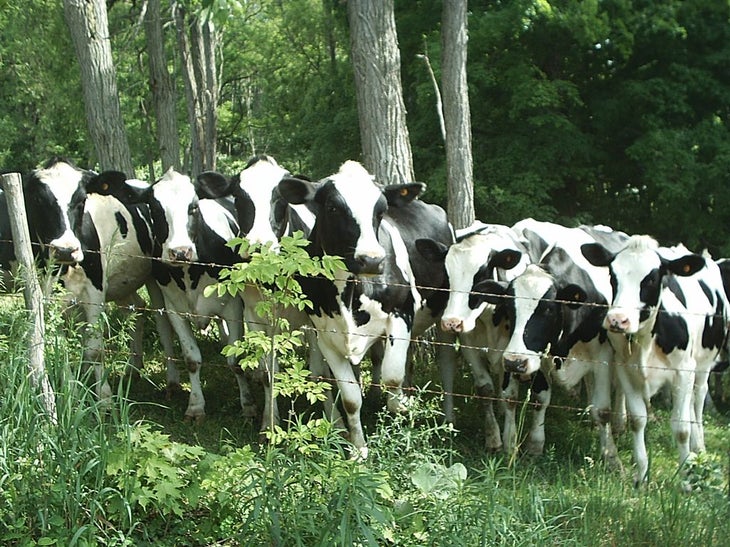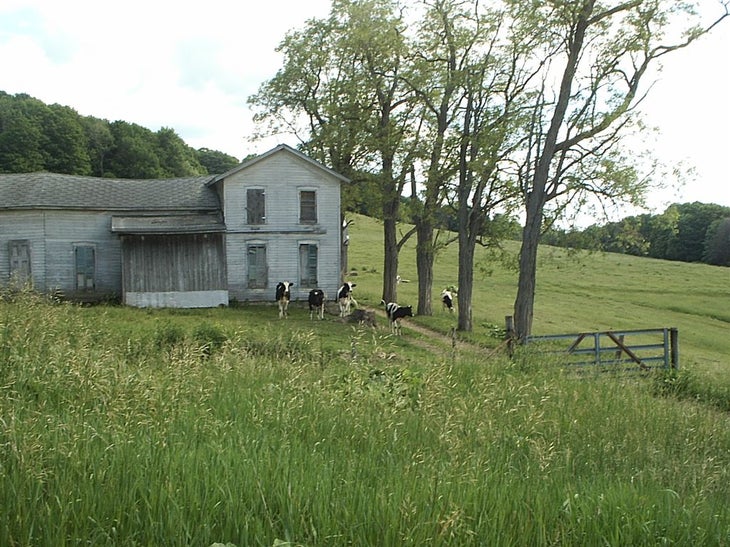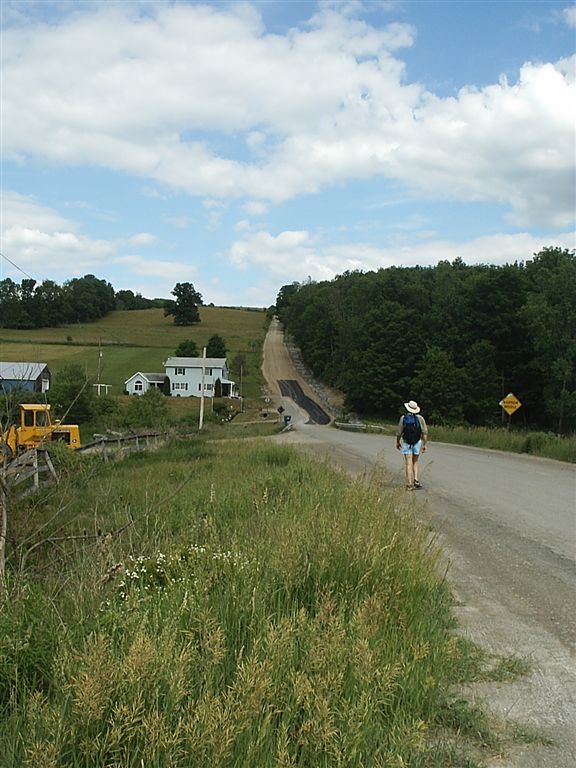 Trail Facts
Waypoints
FLT001
Location: 42.3490524, -77.3634872
Walk northwest on Finger Lakes Trail and cross Knight Creek. Wide trail leads uphill through meadow of tall grasses.
FLT002
Location: 42.3511308, -77.367847
Trail cuts to the right (northwest), then continues ascent alongside a field; connect white blazes.
FLT003
Location: 42.3519173, -77.3688583
Turn left @ 4-way junction, then bear right into woods; leaf-covered trail winds beneath towering trees.
FLT004
Location: 42.3513527, -77.3730774
Leave shady forest for 0.1-mile jaunt through grassy corridor. The rolling hills break up the skyline.
FLT005
Location: 42.3504944, -77.3737411
Bear right to re-enter woods. Look between gaps in trees: the leaves frame views of verdant hills and valley.
FLT006
Location: 42.3496208, -77.3749237
Trail pops out of woods, overlooking a patchwork of fields. Next, continue southwest traverse of Brooks Hill.
FLT007
Location: 42.3464775, -77.3785324
Pass under powerline; continue south.
FLT008
Location: 42.3453102, -77.3785477
Turn right, tracing the edge of another field.
FLT009
Location: 42.3435249, -77.3787689
Turn right (west) and follow hedgerow.
FLT010
Location: 42.3434715, -77.3823853
Continue straight, heading west on the shoulder of Cochrane Road, a wide dirt road. The road descends ahead.
FLT011
Location: 42.3465118, -77.3978653
Trail curves to the west. Ahead, pass farm fields dotted with cows.
FLT012
Location: 42.3465881, -77.3990707
Turn around and return to the trailhead at the bridge over Campbell Creek.
Finger Lakes Trail Sign
Location: 42.3490613, -77.3632979
Finger Lakes Trail
Location: 42.3507581, -77.3637486
Rolling Hills
Location: 42.3512418, -77.3677182
Grassy Hills
Location: 42.3514717, -77.3682761
Woods Walk
Location: 42.351773, -77.369585
Grassy Trail
Location: 42.3513766, -77.3728466
Wooded Views
Location: 42.3504886, -77.3735118
Trail Views
Location: 42.3486966, -77.3758936
Countryside
Location: 42.3452869, -77.3780823
Rolling Fields
Location: 42.3442402, -77.3788118
Dirt Road
Location: 42.3444424, -77.3870248
Cows
Location: 42.3462781, -77.3890579
Farmhouse
Location: 42.3463574, -77.3914021
Roadwalk
Location: 42.3464803, -77.397185