Redding: Grizzly Lakes
Trek 24.4 miles to a 200-foot, glacier-fed waterslide, then bag the highest peak in the Trinity Alps. Bring a fly rod for rare red-meat brook trout.
Heading out the door? Read this article on the new Outside+ app available now on iOS devices for members! Download the app.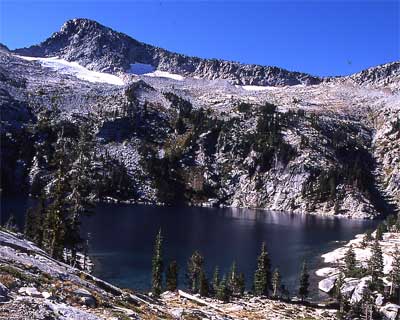 ©Leon Nelson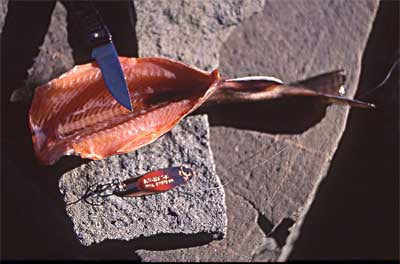 ©Leon Nelson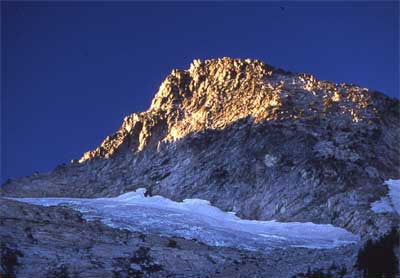 ©Leon Nelson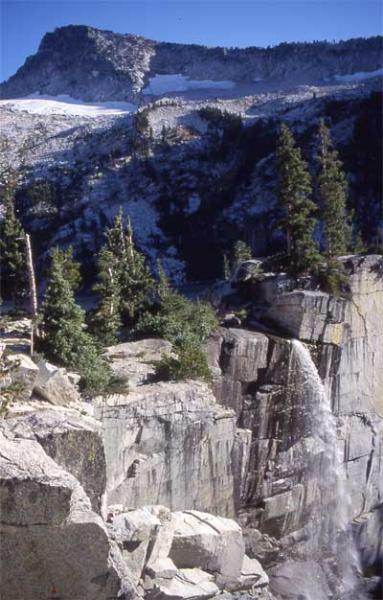 ©Leon Nelson
Trail Facts
Waypoints
GLK001
Location: 41.0688323974609, -123.074752807617
Hike S through dense mixed-pine canopy
GLK002
Location: 41.0649147033691, -123.077575683594
L @ Y; follow trail to Grizzly Lake
GLK003
Location: 41.0556869506836, -123.081924438477
China Spring and Hunters Camp. Good water source. Hop onto China Spring Trail
GLK004
Location: 41.0456657409668, -123.086097717285
L @ Y with trail signed 12W01 to Grizzly Lake
GLK005
Location: 41.047966003418, -123.079605102539
Low Gap campsite; good spring at Grizzly Creek. Trail chases winding creek through Douglas fir-lined canyon; Grizzly Butte towers above
GLK006
Location: 41.0177955627441, -123.051902770996
Grizzly Meadow; campsites by creek with magnetic view of Grizzly Lake's 200-ft. cascades tumbling over square-cut crags; last mile to lake is steep and challenging, expect to use routefinding skills
GLK007
Location: 41.0126533508301, -123.049140930176
Grizzly Lake (7,100 ft.) sits on granite shelf in Thompson Peak?s shadow; outlet stream is tough to cross in early season, but has rare red-meat brookies. Basecamp here for daytrips; permits required
GLK009
Location: 41.0025024414062, -123.047828674316
Daytrip #2: Moderate 1.3 mi. to Grizzly Glacier, largest W Coast low-elevation glacier; continue E 1 mi. to Caesar Peak
GLK008
Location: 41.0006370544434, -123.048416137695
Daytrip #1: Thompson Peak (9,002 ft.), highest in Trinity Alps; moderate 5-mi. round-trip from Grizzly Lake. Allow full day; or go late, stay @ campsite on low point of SW ridge, then climb in a.m.; no water
GLK010
Location: 41.0041923522949, -123.037017822266
Caesar Peak (8,920 ft.); vistas to SW of Mirror, Sapphire, and Emerald Lake; alpine jewels tucked under jagged, snowy ramparts
Brook trout in Grizzly Lake have red meat.
Location: 41.0117492675781, -123.050361633301
©Leon Nelson
Thompson Peak: the crown jewel of the Trinity Alps
Location: 41.0019454956055, -123.050582885742
©Leon Nelson
Tumbling cascade of Grizzly Falls from Grizzly Meadows; Thompson Peak in background
Location: 41.0171508789062, -123.051933288574
©Leon Nelson
Grizzly Lake framed byThompson Peak
Location: 41.012321472168, -123.04931640625
©Leon Nelson