Red Rock Canyon, NV: Calico Tanks
Tired of the bright lights & slot machines of the Vegas Strip? Head out to Red Rock Canyon for a rewarding hike that will take your breath away (in more ways than one).
Heading out the door? Read this article on the new Outside+ app available now on iOS devices for members! Download the app.
The hike out to the Calico Tanks is a pleasant & moderately strenuous trail up to a natural water catchment (or Tinaja), on to spectacular views all nestled behind the Calico Hills not visible from the Scenic Loop. Follow the trail as it leads you from the parking lot on gravel then to sand, then across the red rocks, to many sets of steps leading to the Tinaja where you can end this hike peacefully listening to the birds and watching the reflection of the surrounding rocks in the still water below you. For a second kicker to this hike, scramble up a very short way behind the tanks for breathtaking views of the valley below and even the Las Vegas Strip. Follow the trail back down having made sure to pay attention to where the stairs lead back down into the rocks.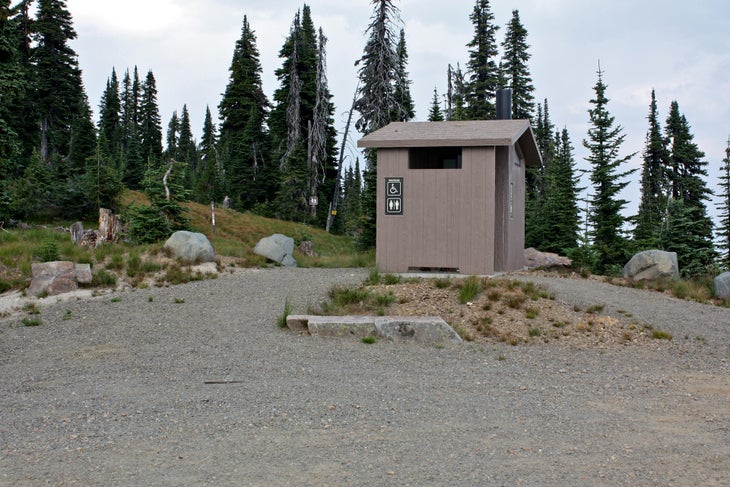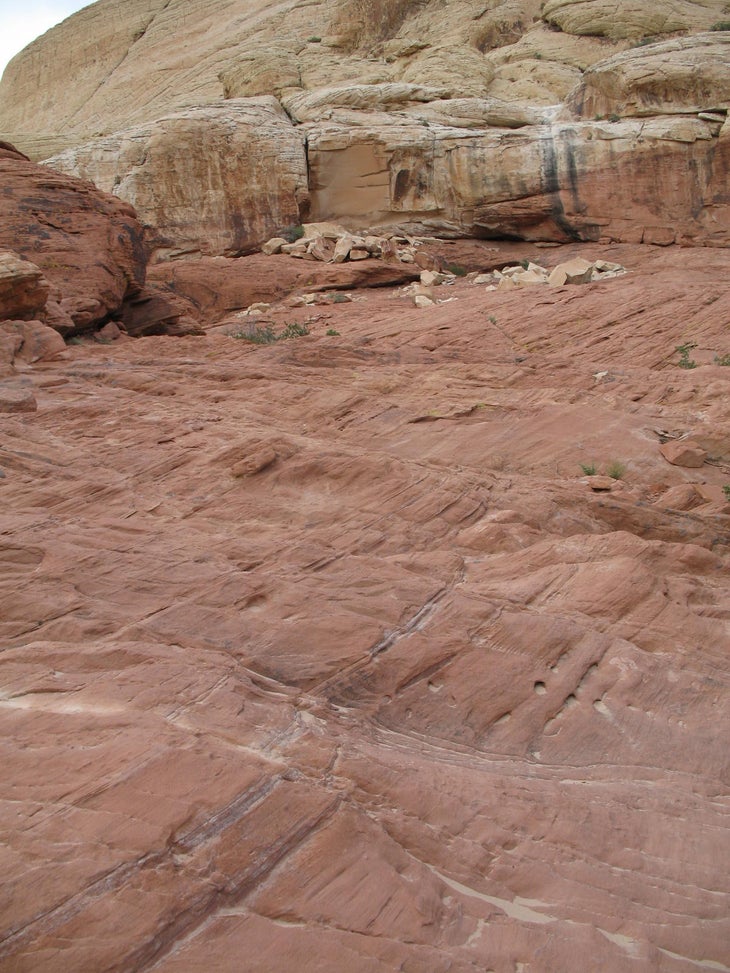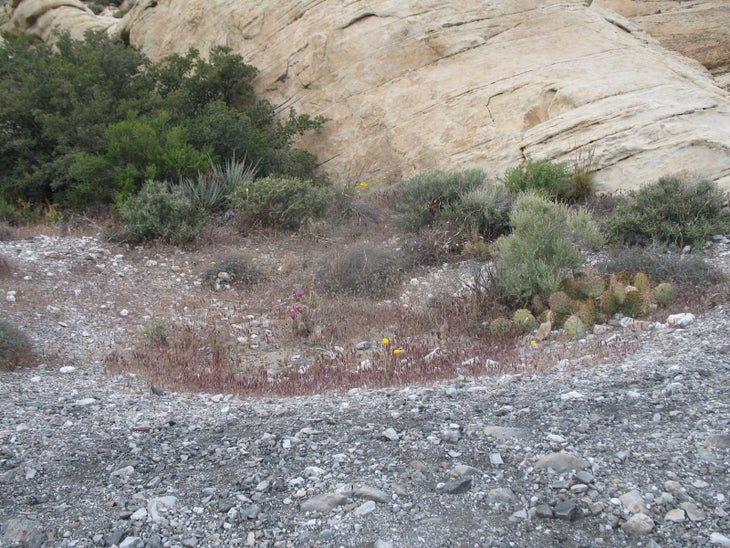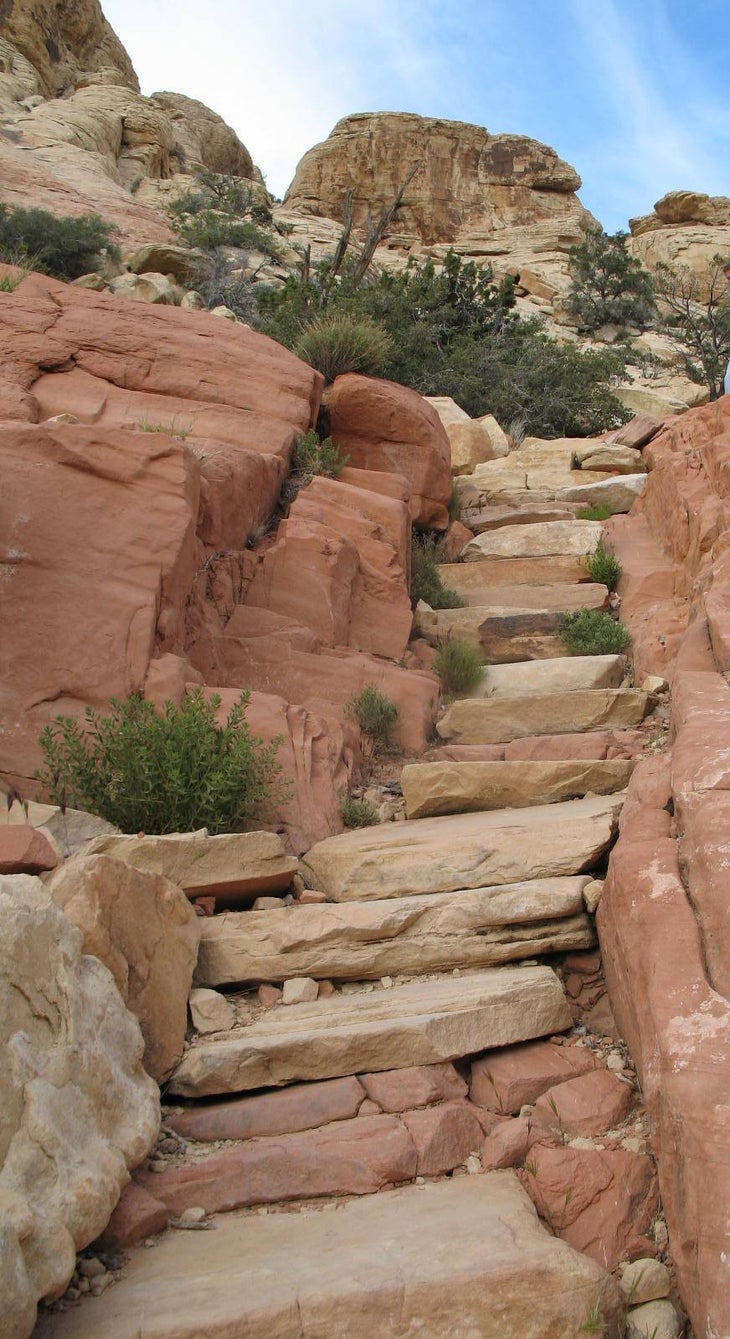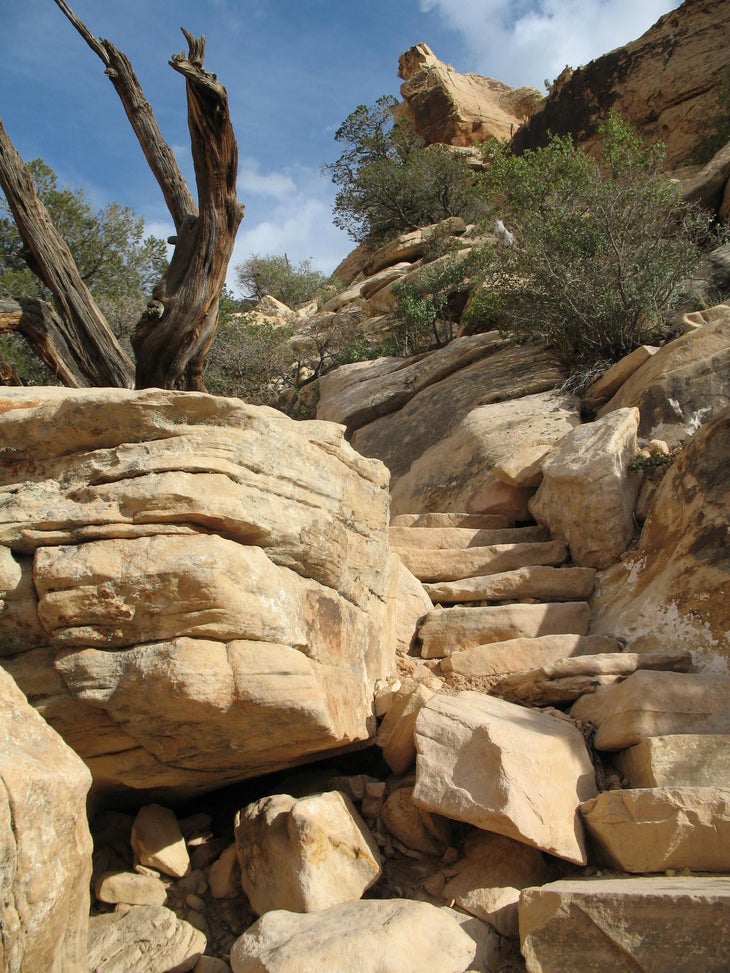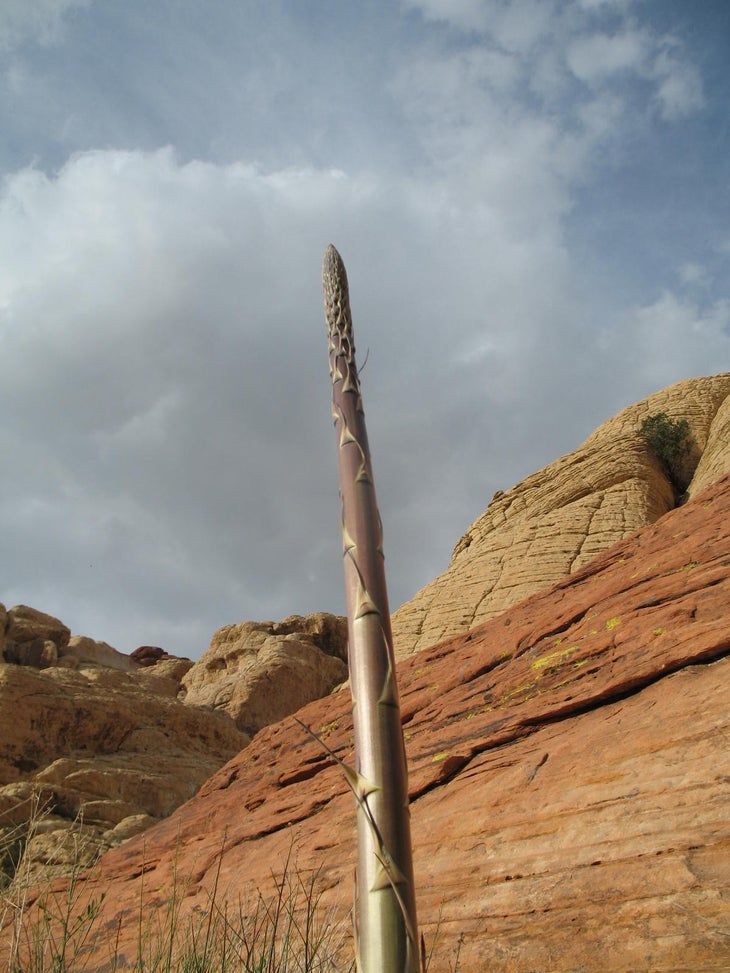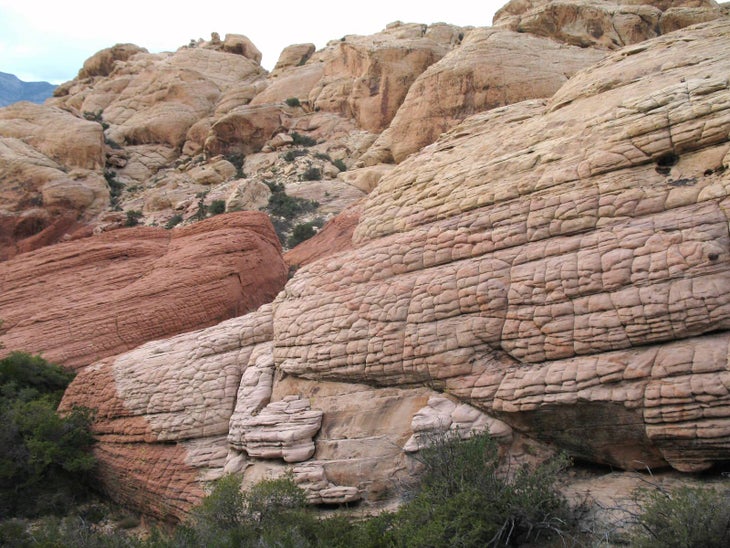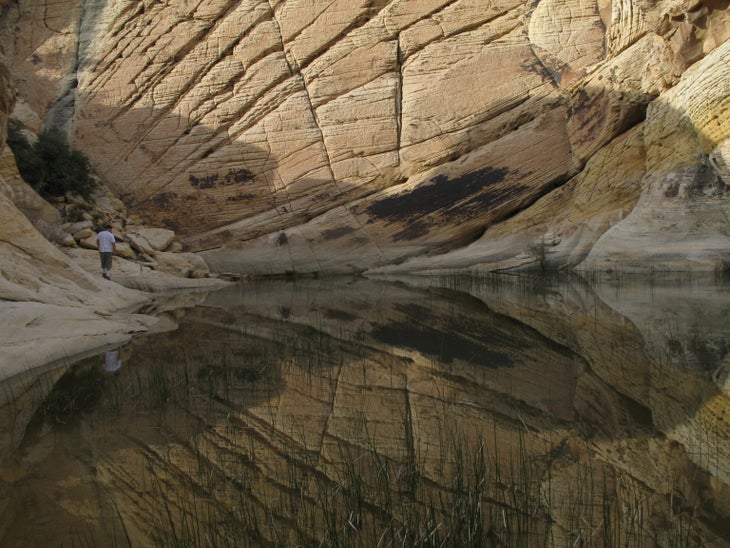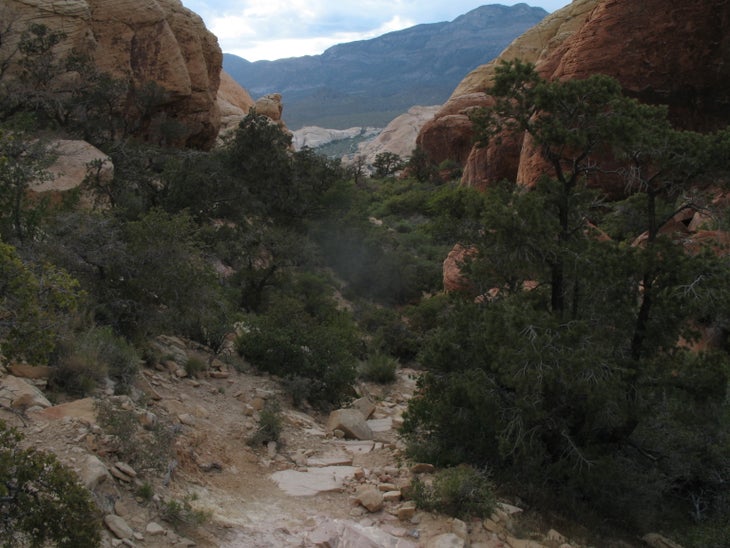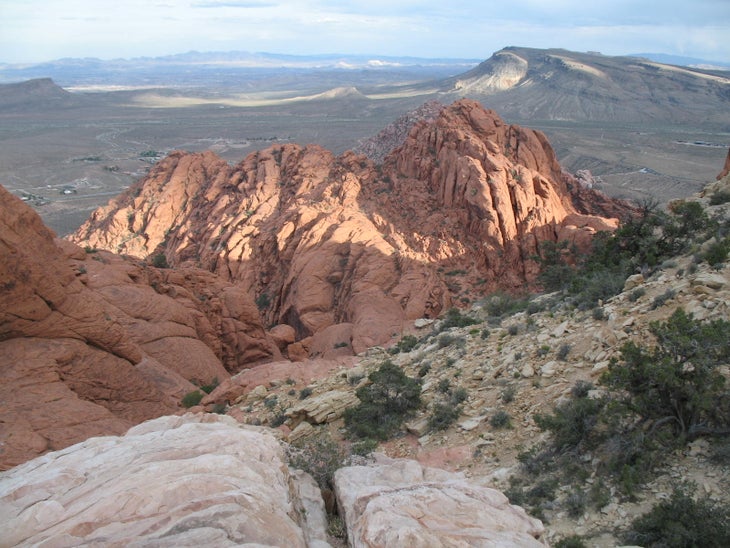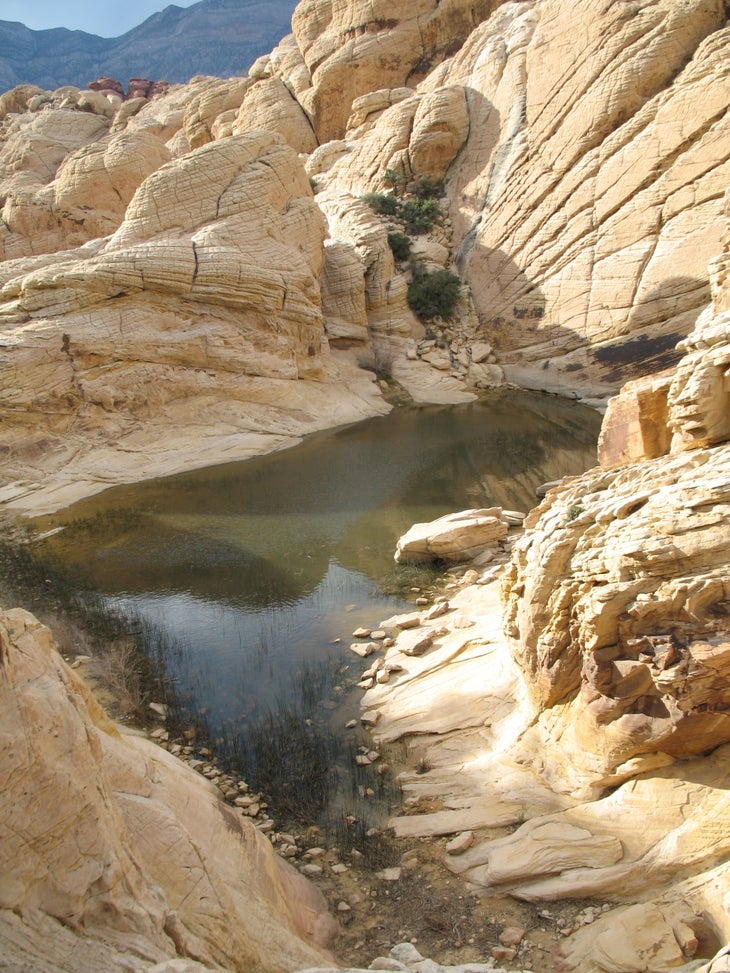 Trail Facts
Waypoints
CTH001
Location: 36.162393, -115.450229
From Sandstone Quarry parking lot head Nth on gravel trail
CTH002
Location: 36.164976, -115.450775
Head NE @ jnctn w/ Turtlehead Peak trail
CTH003
Location: 36.165686, -115.450374
Spur NW to view ancient Agave Roasting Pit then continue on trail
CTH004
Location: 36.164936, -115.444991
Ascend stairs cut into rocks to head SE. Take note @ where you come out!
CTH005
Location: 36.164604, -115.444313
Set of steps leads E
CTH006
Location: 36.164603, -115.443986
3rd set of steps E
CTH007
Location: 36.162751, -115.441283
Steps SE
CTH008
Location: 36.161003, -115.438247
Calico Tanks. Scramble SE for views.
CTH009
Location: 36.160685, -115.437706
Spectacular views & end point. Return on same path to trailhead.
CTH010
Location: 36.162432, -115.450253
End of trail.
Trailhead
Location: 36.162426, -115.449936
Aztec Sanstone
Location: 36.165804, -115.446332
Agave Roasting Pit
Location: 36.165908, -115.450559
Stone Stairs Cut Into Rocks
Location: 36.165016, -115.444819
More Steps
Location: 36.16473, -115.443842
Desert Agave
Location: 36.16182, -115.439647
Sandstone
Location: 36.16273, -115.441096
The Calico Tank
Location: 36.161101, -115.438124
View from Tanks
Location: 36.161248, -115.438403
Calico Hills
Location: 36.160772, -115.437448
View of Strip & Calico Hills
Location: 36.160599, -115.437813
View of Tanks
Location: 36.160833, -115.437834
Stair Access for Return Trip
Location: 36.164878, -115.444765