Readers' Choice 2012: Your Neck of the Woods – Northeast Hikes
Snag Big Apple skyline views, tackle four peaks in a day, rack up waterfalls, hike through history on the AT, and climb Vermont's highest peak.
Heading out the door? Read this article on the new Outside+ app available now on iOS devices for members! Download the app.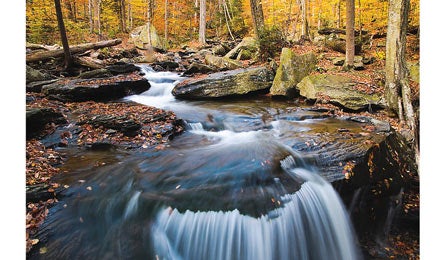 Falls Trail, Rickett's Glen SP, PA (WWW.ISTOCKPHOTO.COM)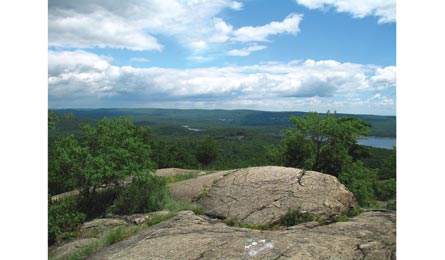 Highlands Trail Loop, Norvin Green SF, NJ (Jason D' Accardi)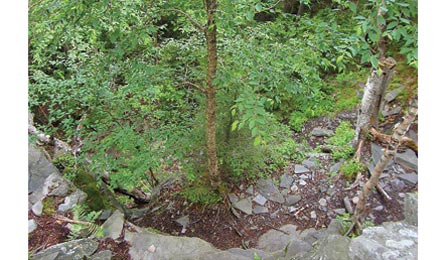 Devil's Path, Catskill Mountains, NY (James Chrzanowski)
Courtney Trusty

Baltimore, MD

"Hike in spring, when it's not so humid and you can spot wildlife with their young."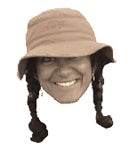 Crampton Gap to Harpers Ferry, Gathland State Park, MD

Meander through Civil War history on this 10.5-mile section hike of the Appalachian Trail. Head south along a forested ridgeline from the site of the first Maryland battle, Crampton Gap. At the 500-foot Weverton Cliffs, enjoy views of three states before switchbacking down to the foamy Potomac. Turn right (west) for the final three miles, which follow the river on the flat gravel C&O Canal Towpath to Harpers Ferry, the AT's official midpoint and another important Civil War site. Trip ID1359520
Tip: The Ed Garvey Shelter at mile 3.6 is one of the AT's nicest, with its glassed-in second story.
Jason D'Accardi

Boonton, NJ

"Look for glacial erratics—large boulders placed in precarious and odd places."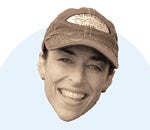 Highlands Trail Loop, Norvin Green State Forest, NJ

Find solitude atop rugged, open rock faces on this 5.7-mile loop. "Thickets of oak, blueberry, and mountain laurel really make it feel like a wilderness," says D'Accardi. From the Glenwild Avenue parking area, follow the Highlands Trail up to Wyanokie High Point's grand view of 2,310-acre Wanaque Reservoir and the Big Apple skyline 30 miles to the southeast. Backtrack .8 mile to take the Carris Hill Trail down to the Posts Brook Trail, passing 30-foot Chikahoki Falls, to return to your car. Trip ID1371830
Elizabeth Weisbrod

Levittown, PA

"Start by 7 a.m., and you'll have the trail to yourself."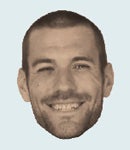 Falls Trail, Rickett's Glen State Park, PA

Enjoy "the best waterfall hike in the East" on this 3.6-mile loop past 21 named cascades. Hike counterclockwise from the Lake Rose trailhead to save the towering 94-foot Ganoga Falls for the end, and don't miss heading down Kitchen Creek at Waters Meet to snag another three—27-foot broad, spidery Harrison Wright; 36-foot tiered Sheldon Reynolds; and 16-foot Murray Reynolds. Craving one more? Continue downstream another 1.8 miles, across PA 118, to hit 36-foot Adams Falls. Trip ID1358401
James Chrzanowski

Queens, NY

"Water is more plentiful in spring due to winter melt."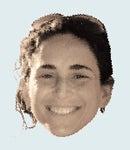 Devil's Path, Catskill Mountains, NY

Tackle a stretch of the hardest dayhike in the East, roller-coastering over four peaks on this 15-mile shuttle hike. Chrzanowski prefers to skip the trail's mellower 10.3-mile west end for a shorter but still-tough day. Take the Overlook Trail from Mead Mountain Road past the remnants of a hotel to join the Devil's Path. Head west for a steep climb up Indian Head (3,573 feet), Twin (180-degree views), Sugarloaf (3,810 feet), and Plateau (3,850 feet) peaks, then down to Notch Lake where your other car awaits. Trip ID1338267
Paul Elsasser

Burlington, VT

"Late summer and early fall are prime hiking seasons—no blackflies, no crowds."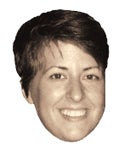 Mt. Mansfield, Underhill State Park, VT

Vermont's highest peak looks like the profile of a face; the Nose is popular with tourists (you can drive to it), but this six-mile route leads to the Chin, 330 feet higher and less traveled. "Hiking via the Sunset Ridge Trail offers some of the most magnificent views of the Champlain Valley and the Adirondacks to the west, and the Green Mountains to the north and south," says Elsasser. Return through a tunnel of evergreens on the 2.7-mile Laura Cowles Trail. vtfpr.org/parks/htm/underhill.htm