Readers' Choice 2012: Your Neck of the Woods – Midwest Hikes
Climb dunes, find instant solitude, camp atop riverside bluffs, ascend to surprising above-treeline views, and hike along the St. Croix River.
Heading out the door? Read this article on the new Outside+ app available now on iOS devices for members! Download the app.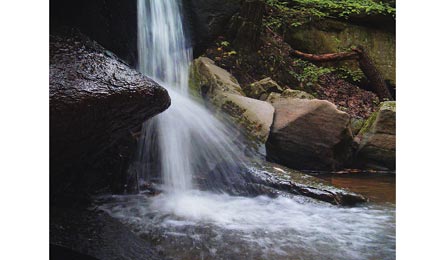 Buckeye Trail, Cuyahoga Vally NP, OH (Scott Plumer)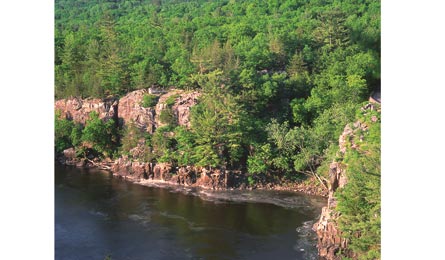 Summit Rock and Echo Canyon Circuit, WI (Forrest Netzel)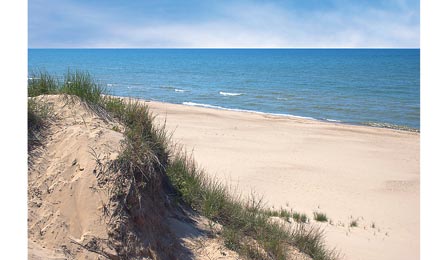 Trails 9 and 10, Indiana Dunes SP, IN (ISTOCKPHOTO.COM)
Kari Cieszkiewicz

Portage, IN

"Hit the dunes in the spring and fall to see migrating birds on layover."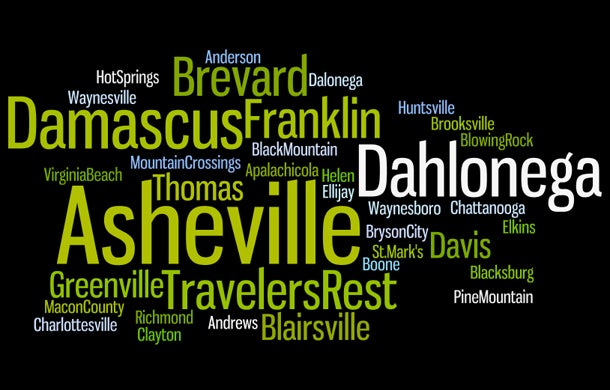 Trails 9 and 10, Indiana Dunes SP, IN

When is Indiana not a sea of farmland? When it's a sea of sand. Head north to this 2,182-acre dune field on the shores of Lake Michigan to hike this six-mile loop. It winds through oak savannah to the crest of 100-foot-tall dunes that lead a mile to the beach. "I've seen deer, wild turkeys, a barred owl, great blue heron, and sandhill cranes," says Cieszkiewicz. "Although much of the Midwest is hardly wild, when you hike through the windswept dunes, it's easy to think otherwise." in.gov/dnr/parklake/2980.htm
William Lange

Fenton, MI

"Dress in layers. The weather here is volatile, even in summer."

Manistee River Trail Loop, Manistee State Forest, MI

This 17.5-mile link-up of the Manistee River and North Country Trails is so good that one in four BACKPACKER Facebook fans ranked it a regional fave. "Climbs are short, views over the river and the rolling hills frequent, and camping options plentiful," says Lange. Start and end at Seton Creek Campground. Hike the river's east side on the Manistee (find campsites at overlooks nearly every mile); cross a hiker-only suspension bridge to connect to the NCT for an 8.9-mile return. Trip ID1373533
Scott Plumer

Cleveland, OH

"Despite easy access, solitude can be found—just avoid the Towpath."

Buckeye Trail, Cuyahoga Valley NP, OH

This preserve encompasses 52 square miles surrounding the Cuyahoga River between Cleveland and Akron, one of the state's most populated corners, making it a backyard national park for 1.2 million people. "I can be at a trailhead within 30 minutes," says Plumer. "And that's true for most people here." Best bet? A nine-mile out-and-back that starts at Frazee House, home to a 1700s settler. Hike into the oak and maple to a ridge leading to 15-foot Bridal Veil Falls at mile 4.5. nps.gov/cuva
Nick Towell

St. Croix Falls, WI

"The campsite is dry. Fill a three-liter reservoir at the creek crossing."

Bell Mountain Trail, Bell Mountain Wilderness Area, MO

"You need a great view with your morning coffee," says Towell, who created baxpax.org to highlight his top local trails. The vista is why he targets this eight-miler to 1,702-foot Bell Mountain. From the trailhead on CR 2228, hike two miles southwest to an unmarked junction. Turn right for a 1.5-mile ascent. "It's got the most relief of any peak in the state and an unobstructed Ozarks view." Bonus: You can camp on top—and practice climbing moves on nearby boulders. fs.usda.gov/mtnf
Annalise Kaylor

St. Croix Falls, WI

"You've heard of our state bird? Pack deet May to September."

Summit Rock and Echo Canyon Circuit, Interstate SP, WI

Got visiting friends and family to impress? Bring them here. "Within a quarter-mile from the trailhead, the Summit Rock Trail brings you to 50-foot basalt bluffs, called dalles in these parts," says Kaylor. "They tower over both banks of the St. Croix River, separating Wisconsin from Minnesota." Continue to the Echo Canyon Trail to complete an easy 1.2-mile loop, perfect for evenings. "Or add on the .5-mile Pothole Trail to tour one of the largest collections of glacier potholes in the world." dnr.wi.gov