Read Mountain Preserve, VA: Buzzards Rock
Roosting buzzards, a city skyline, and a 2,350-foot peak lure hikers to this 3.4-mile out-and-back inside Roanoke's new Read Mountain Preserve.
Heading out the door? Read this article on the new Outside+ app available now on iOS devices for members! Download the app.
Perfect for hikers needing a quick fix, the newly-opened Read Mountain Preserve is located less than 10 miles from Roanoke and within 5 minutes of I-81. The park's tiny entrance, tucked in a back corner of a still-growing subdivision, belies the preserve's true size: 243 acres sprawled across the eastern flank and summit of Read Mountain.
This 3.4-mile out-and-back follow the preserve's one and only trail to Buzzards Rock, a cluster of boulders at the top of Read Mountain. From the trailhead, the path crosses a small meadow then starts a gentle, forested ascent. Despite intermittent sounds of hammering from the subdivision below, nature takes over as the forest closes in.
The trail switchbacks steadily up the mountain, skipping over tiny creeks and up stone steps. You'll catch a tree-framed view of downtown Roanoke at the southern end of the trail just below the ridgeline. A final stroll across the mountain's spine leads to Buzzards Rock. (On less crowded days, don't be surprised if you startle a buzzard or two from their roost.) Follow the same route back to the trailhead.
MORE INFO: Read Mountain Preserve
-Mapped by Amy Balfour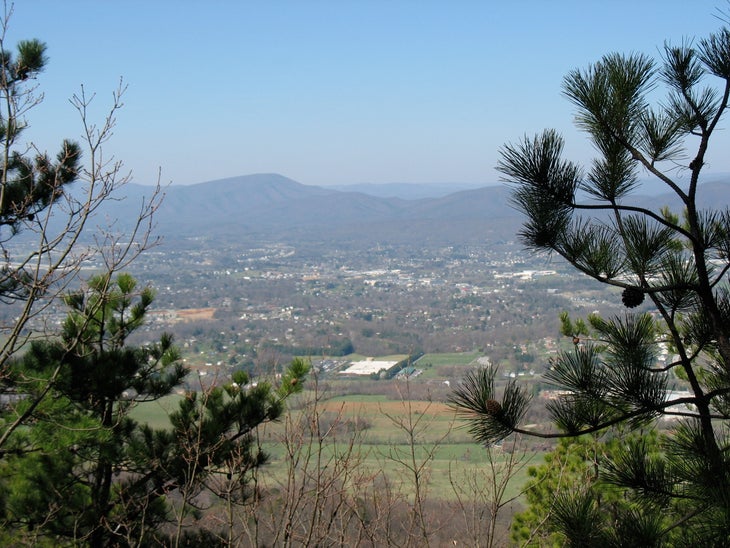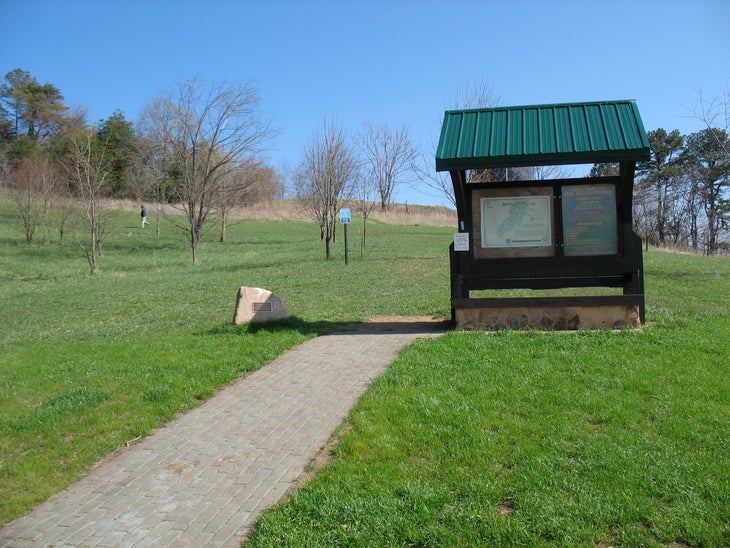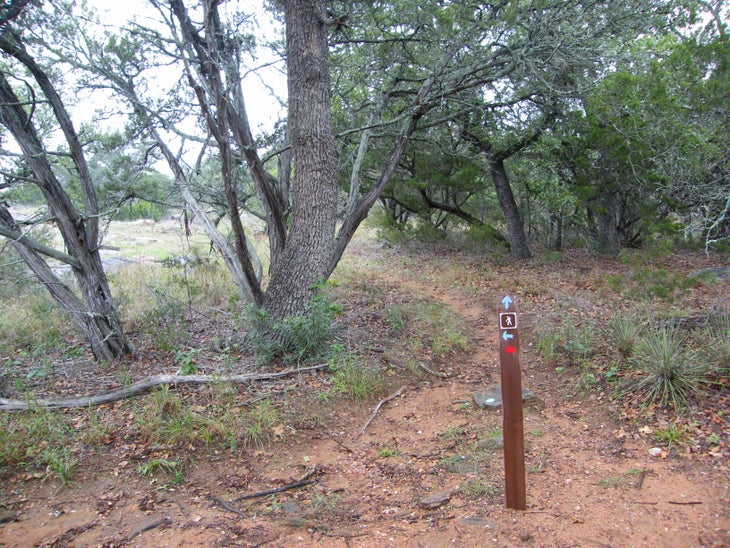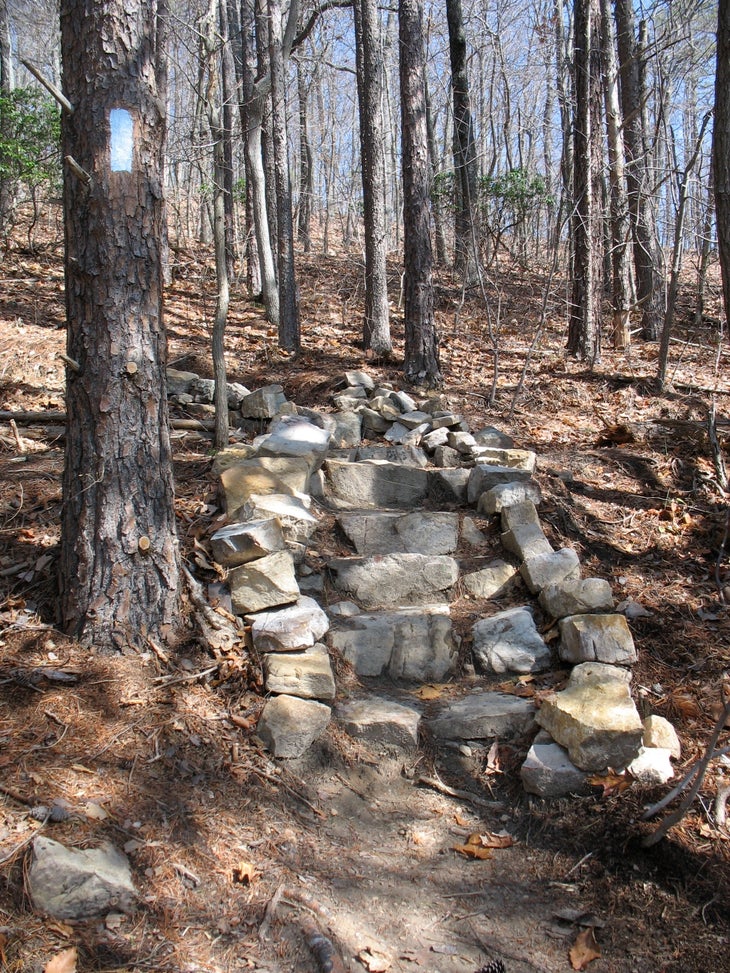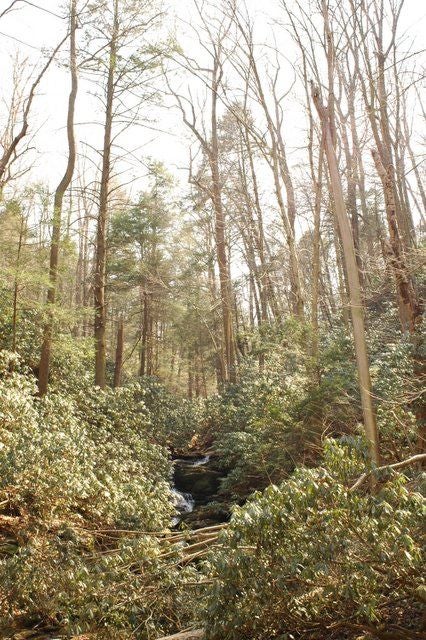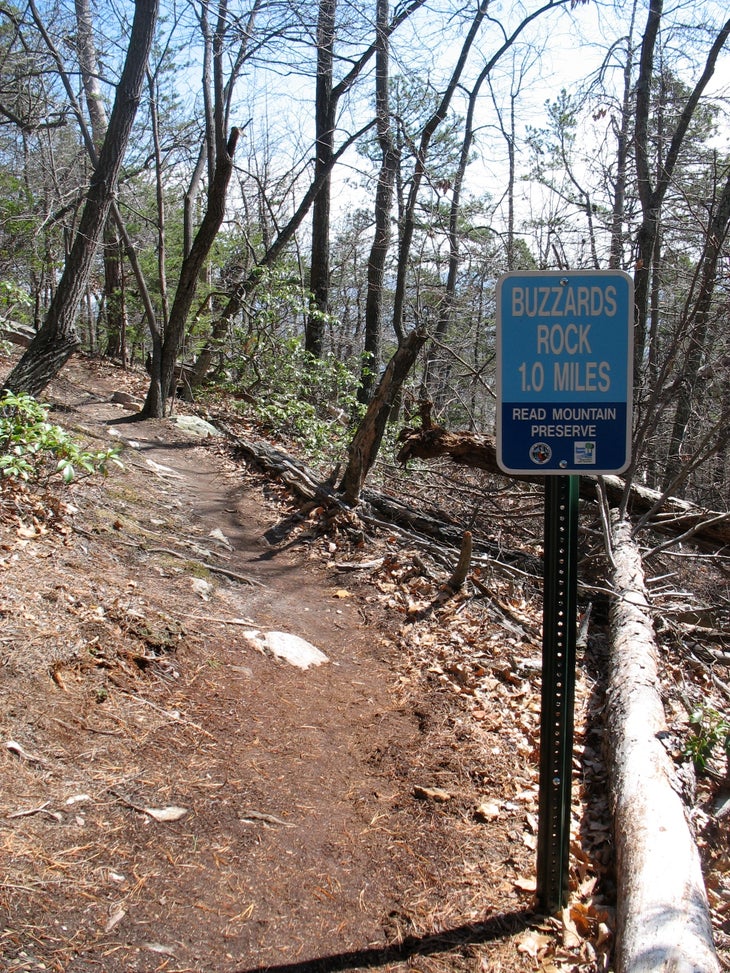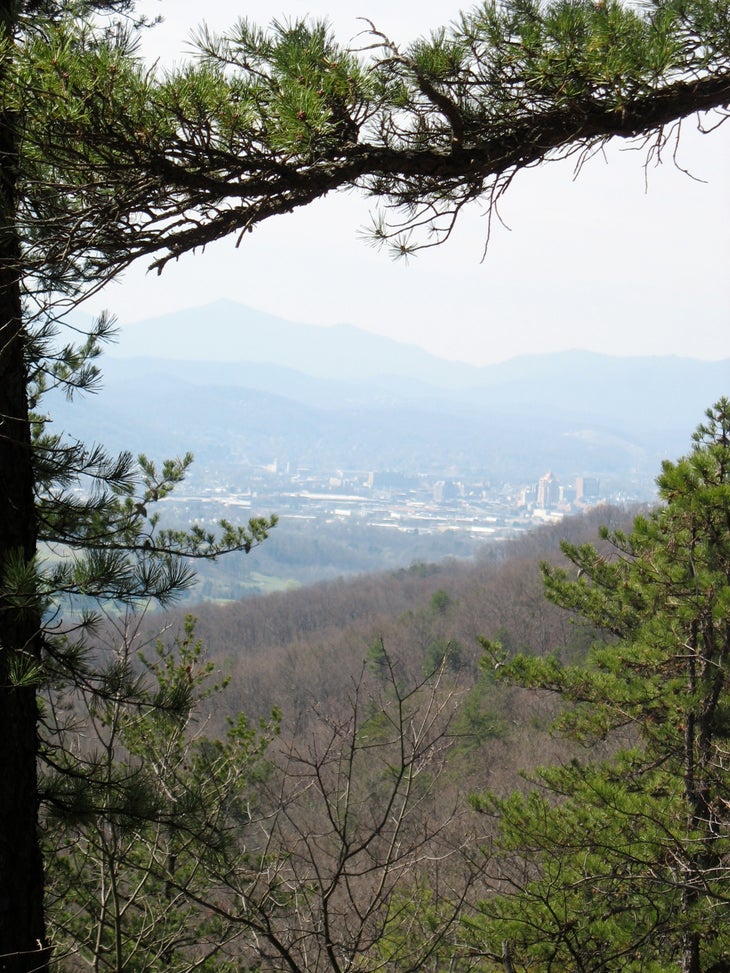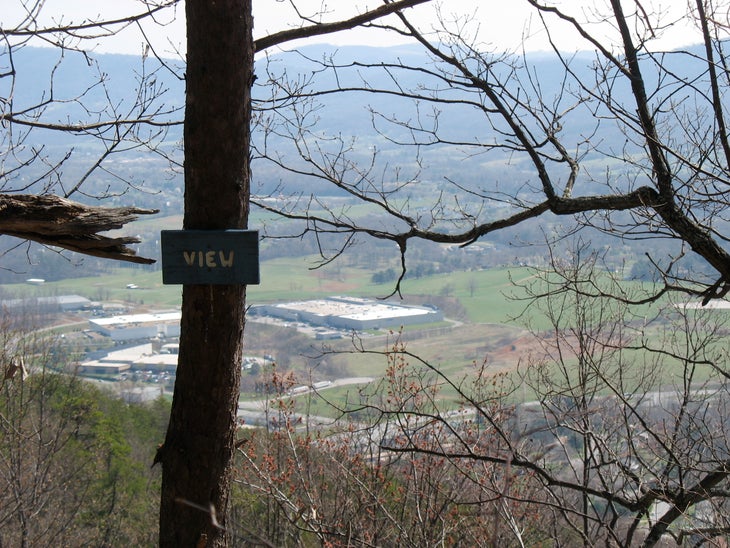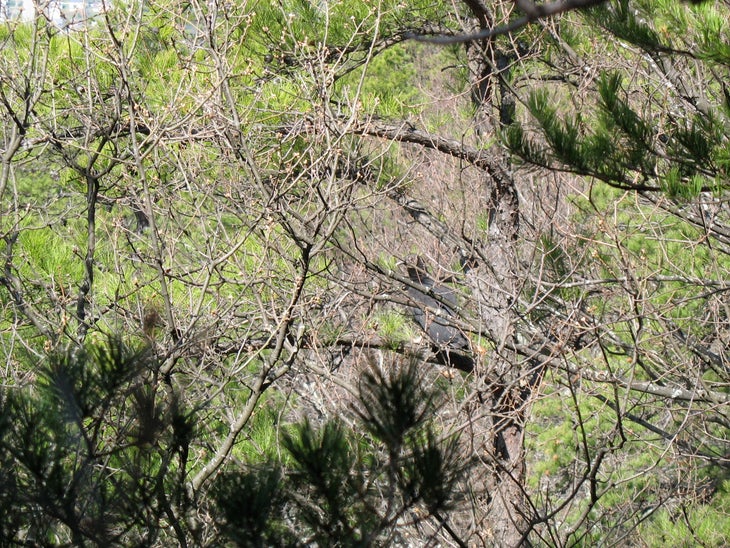 Trail Facts
Waypoints
RMP001
Location: 37.334755, -79.890561
The trail curves left, away from the information board, and crosses a small meadow.
RMP002
Location: 37.335446, -79.890593
Follow small wooden trail makers into the forest.
RMP003
Location: 37.33554, -79.890937
Head into the woods. Look for Carolina blue trail blazes on trees.
RMP004
Location: 37.337946, -79.893296
Ascend stone steps.
RMP005
Location: 37.340914, -79.894351
Cross one of many creek crossings.
RMP006
Location: 37.342111, -79.892204
One mile to Buzzards Roost.
RMP007
Location: 37.340974, -79.895561
Pass one of several bright blue "View" signs, which note scenic places to direct your gaze.
RMP008
Location: 37.337928, -79.900914
Crest the mountain's spine. During the winter and early spring, enjoy leaf-free views to the east and west.
RMP009
Location: 37.340427, -79.900344
Buzzards Rock: This rocky outcrop near the summit of Read Mountain features views west of Cloverdale and I-81. Backtrack to the trailhead.
Cloverdale from Buzzards Rock
Location: 37.34043, -79.900316
Read Mountain Preserve Trailhead
Location: 37.334695, -79.8904
Trail Markers
Location: 37.335113, -79.890529
Blue Blaze and Stone Steps
Location: 37.337963, -79.893179
Creek Crossing
Location: 37.340923, -79.89422
One Mile to Buzzards Roost
Location: 37.342108, -79.892085
Downtown Roanoke
Location: 37.342415, -79.892331
Blue Ridge Mountains
Location: 37.340965, -79.895421
Camouflaged Buzzard
Location: 37.340428, -79.900284
Look at the branches in the center of the picture.