Rapid City Blog: The Opposite of Camping Can be Fun
Heading out the door? Read this article on the new Outside+ app available now on iOS devices for members! Download the app.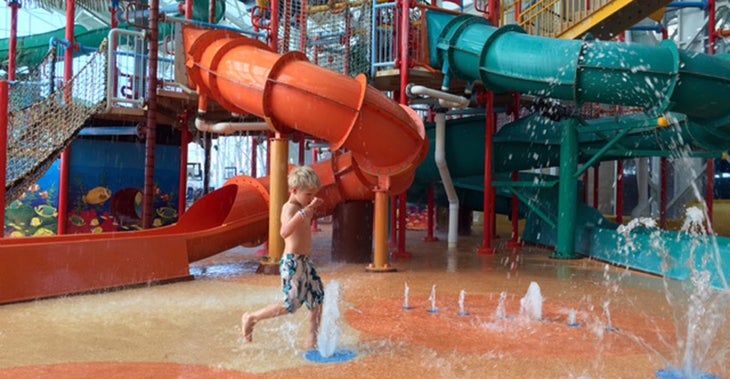 Okay, so staying at the La Quinta Rapid City, adjacent to the WaTiki, the biggest indoor waterpark in the Dakotas, may be the exact opposite of camping. And camping is something we'd usually do, as a family, when visiting a place with great state and national parks. But in the unpredictable spring weather, and with kids ages 4 and 8 who somehow seem to find energy, even at the ends of very long days, our lodging plan proved ideal.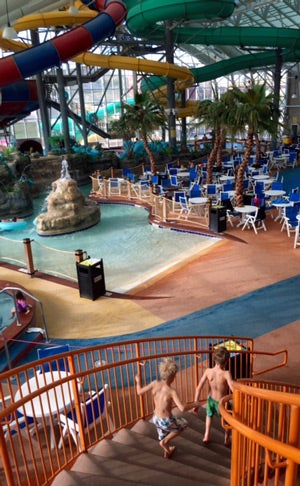 Our first day in Rapid City was cold and damp, and we spent much of it outside touring places like the Outdoor Campus West, and downtown Rapid City playgrounds. We welcomed checking into to a two-room suite at the La Quinta at the end of the day, where we could change into bathing suits and get wet on purpose.
On Friday evening, we unleashed the kids on the giant slides, the little slides, the squirty fountains, and all sorts of waterpark mayhem. My favorite thing to do was float down the lazy river in a double inner tube with Ben, watching all the tweens and teens dive under us and hoot and holler around us. Sam disappeared a couple of times, doing laps on slides called, "Super Bowl," and the "Super Frog Slide." It didn't stink to sit in a hot tub, while the kids played, either. And it didn't stink that they had no trouble falling asleep at night.
On Sunday morning, we normally would have been sipping coffee around a fire at a campsite, the kids shivering. But this time, we put on our bathing suits, and walked down the hotel hallway right into the waterpark for another session before our last day of touring. And it was fun.