Rapid City Blog: Oh, the Granite
Heading out the door? Read this article on the new Outside+ app available now on iOS devices for members! Download the app.

We pulled up to Mount Rushmore and there they were—the four Presidents carved impressively out of granite, with a regal walkway lined by flags from around the United States leading up to the viewing platform. The sky had cleared from the prior days' storms, and clear blue framed the four heads.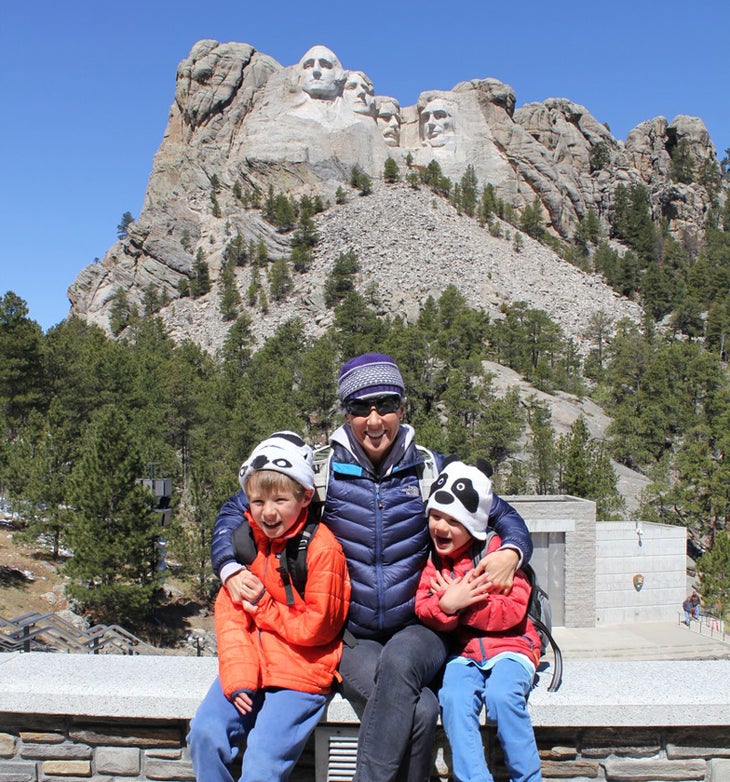 My husband, being a climber, was frothing at the mouth at all the climbable granite. And since we wanted to take advantage of the great weather, we set off down the road in the car, looking for a place to hike and maybe scramble on some rocks. And, lucky us, two miles down the road from Mount Rushmore, we spotted a sign that said "Climbing Area." We parked the car, and started exploring an area called "Wrinkled Rock."
The four of us rambled down a trail in the sunshine, happy to be stretching our legs and smelling pines. And then we stumble upon the rocks, found chalk holds indicating bouldering problems, and Mark pulled out his climbing shoes (we packed them, just in case). Mark tried a few problems while the kids and I explored, and I was proud of them for scrambling up some narrow slots, and finding the trail back. We had a great mini-adventure while dad climbed.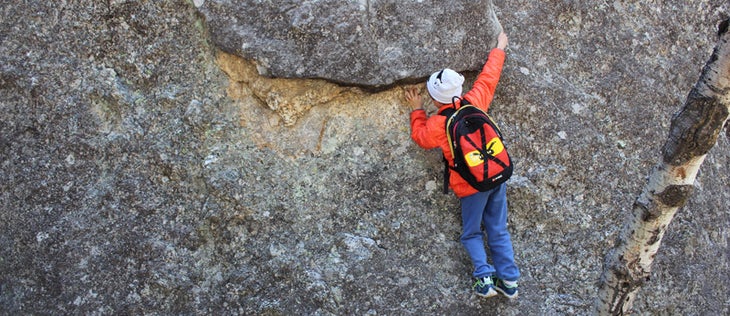 I pulled out my climbing shoes (packed those, too) and tried out the moves on an easy boulder. Both boys climbed at the base of some nicely featured cliffs, before the four of us hiked back to the car, happy.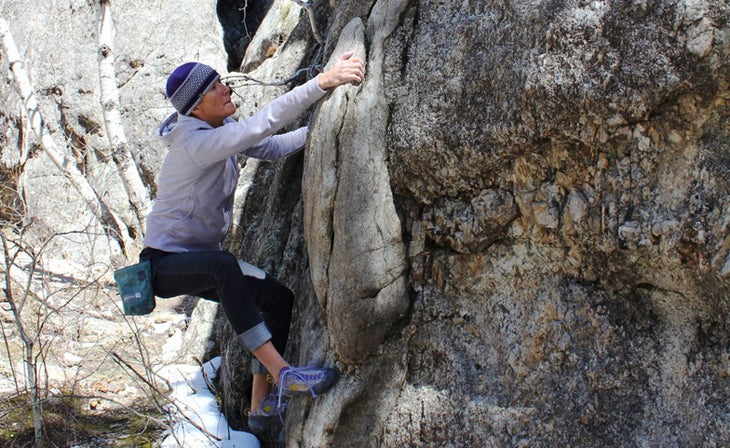 It makes sense that there's great, climbable rock right behind Mount Rushmore. We felt lucky to have found it, and that we got to see something historic and play outdoors all within an afternoon.