Rapid City Blog: Family Shenanigans
Heading out the door? Read this article on the new Outside+ app available now on iOS devices for members! Download the app.

Sometimes, road tripping with our two young kids makes my husband and I feel like Chevy Chase and Beverly D'Angelo in the movie "Vacation," and we sing "Mockingbird" in harmony as we ramble down highways, like Route 16 from Rapid City toward the Black Hills of South Dakota. Occasionally, the kids like this kind of parent shenanigans, and occasionally, they're so crazy being brothers in the back seat of the car, that we don't care if they like it or not.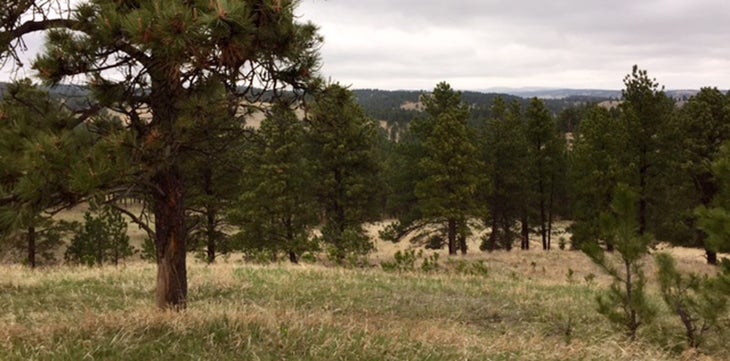 The kids were noisy and nuts on the gorgeous drive out of Custer State Park on the way to Crazy Horse. Granted, they were likely exhausted from their little bodies trying to generate heat during the Safari tour. But everything in me was happy to turn around and catch this scene in the backseat: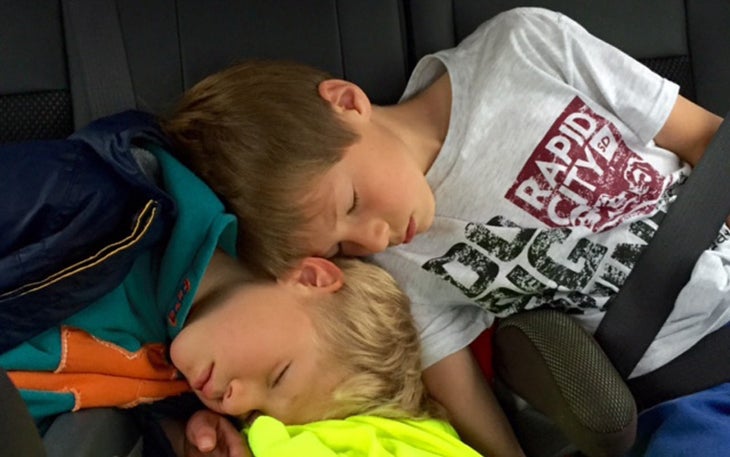 Ah, quiet. Sometimes it's nice for mom and dad to have a non-"Vacation"-like conversation in the car.
The day prior, we had gone on a tour of the South Dakota Museum of Geology at the School of Mines & Technology, and Ben had zero attention span left in the day. Mark spent most of the tour chasing him around, past the dinosaur bones and fossils. (Occasionally, Ben would slow down enough to check out something like a triceratops skeleton.) But at Jewel Cave, almost 24 hours later, Ben would say this: "Stalactites hang from the ceiling, and stalagmites go up from the ground." Turns out, Ben can multitask.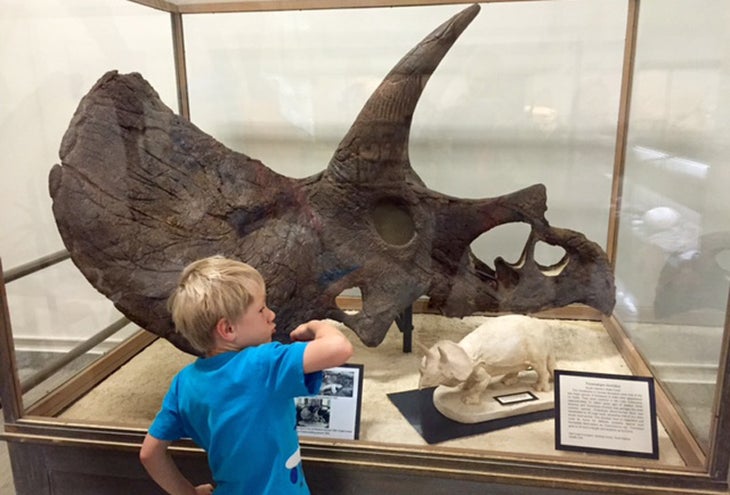 And on our last day, we'd wrap up our trip at the Reptile Gardens, a mostly indoor exhibit that houses 240 species of reptiles, the biggest collection in North America. This is something my husband and I might not have done on our own, and at the tail end of the weekend with the kids 24-7, we were feeling a little punchy. But learning things like the King Cobras' venom is the most poisonous of all the snakes, and seeing giant turtles, etc. was cool, and enriching for both the kids and us. And we had fun exploring the outdoor offerings at the Reptile Gardens, and by this point had fully embraced the family goofiness.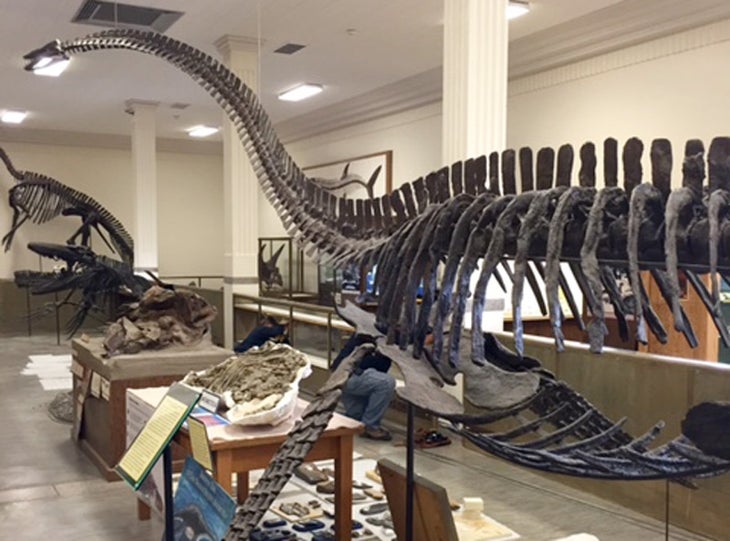 It's times like this that we realize our kids—as crazy as they can be—won't be kids in the backseat of our car forever, and to revel in it. All of it. "And that's why—oh yes indeed—I keep on singing." – Chevy Chase and Beverly D'Angelo.