Raleigh, NC: Sycamore and Company Mill Circuit
Looking for an oasis in the middle of the Research Triangle? Hike this 10-mile circuit through the towering pines and fern-filled ravines of William B. Umstead State Park.
Heading out the door? Read this article on the new Outside+ app available now on iOS devices for members! Download the app.
This lengthy circuit connects the two main trails of the North and South parts of the park. Begin the hike at the back of the picnic area next to Shelter 1.
The trail is mostly flat with only a few steep, but short, hills. Most of the trail is dirt or pine needles, which makes for good trail running, but there are rocky sections, particularly on the hills. towering loblolly pines, huge oaks, and fern-filled ravines. Wildlife, which is hard to come by in the Triangle, is easy to find on this hike. I saw 3 snakes, 2 deer, several fish (including one that ate a butterfly), a frog, and a great blue heron. Bring plenty of water if you are doing this hike in warmer months. Without long stops, the hike can be done in about 5 hours.
Mapped by John Thomas during the 2010 BACKPACKER Map Contest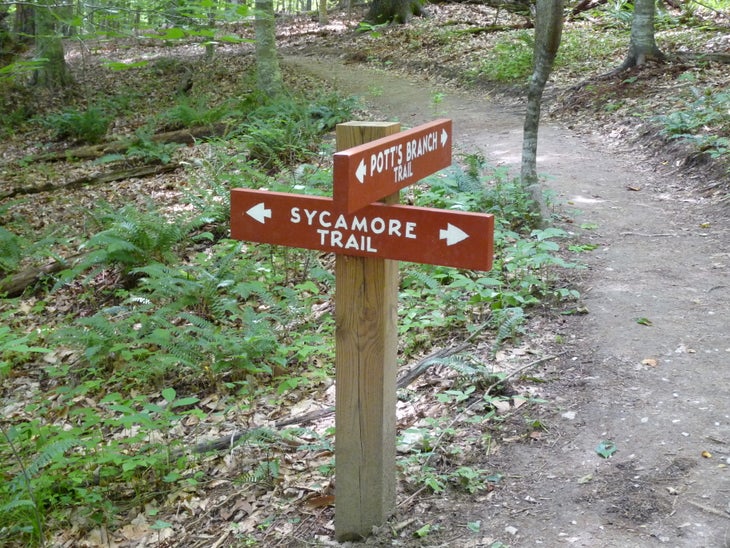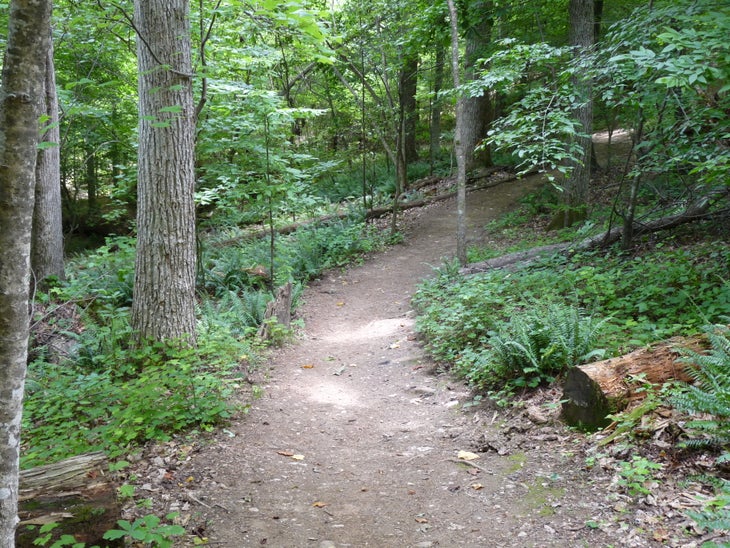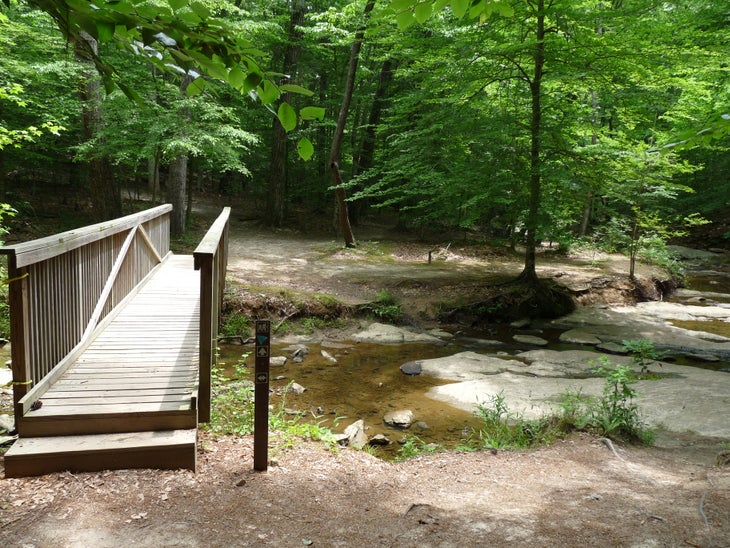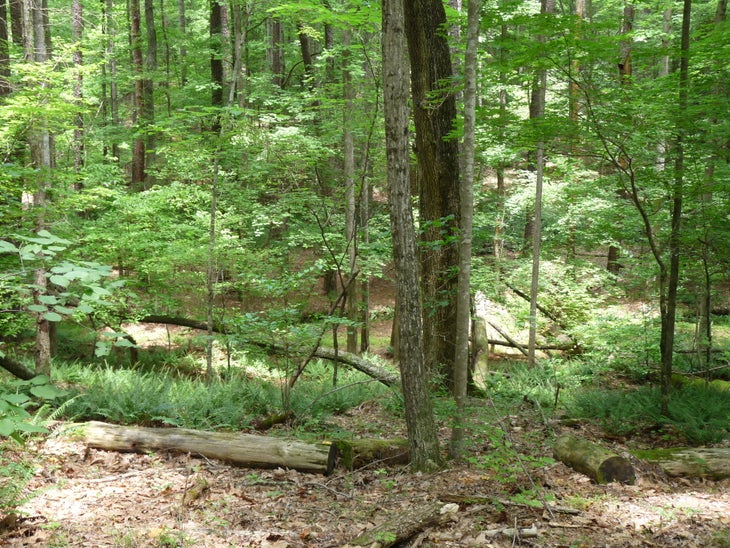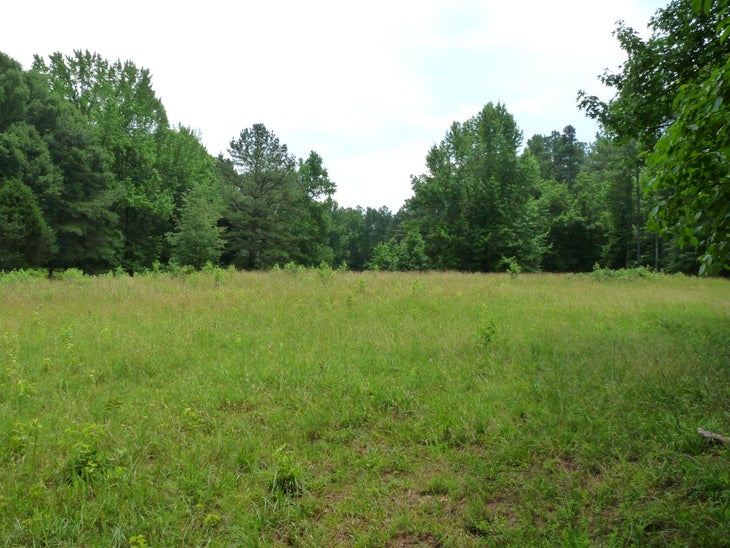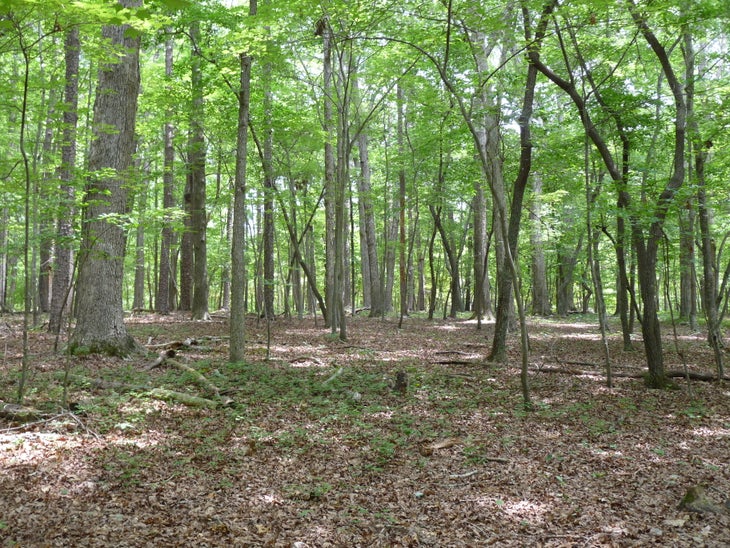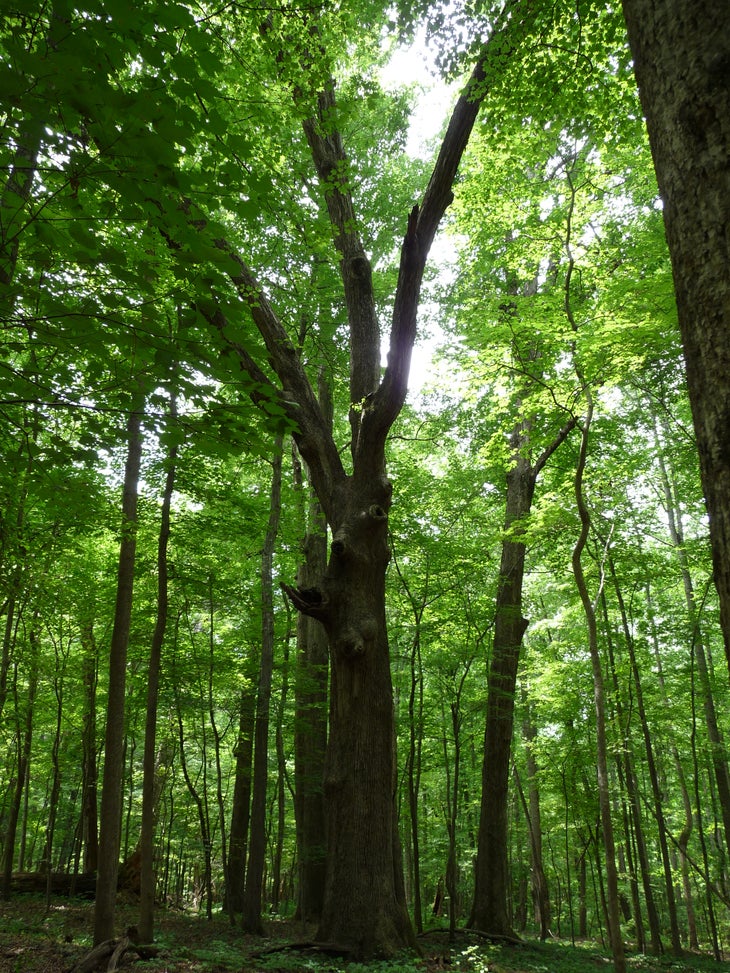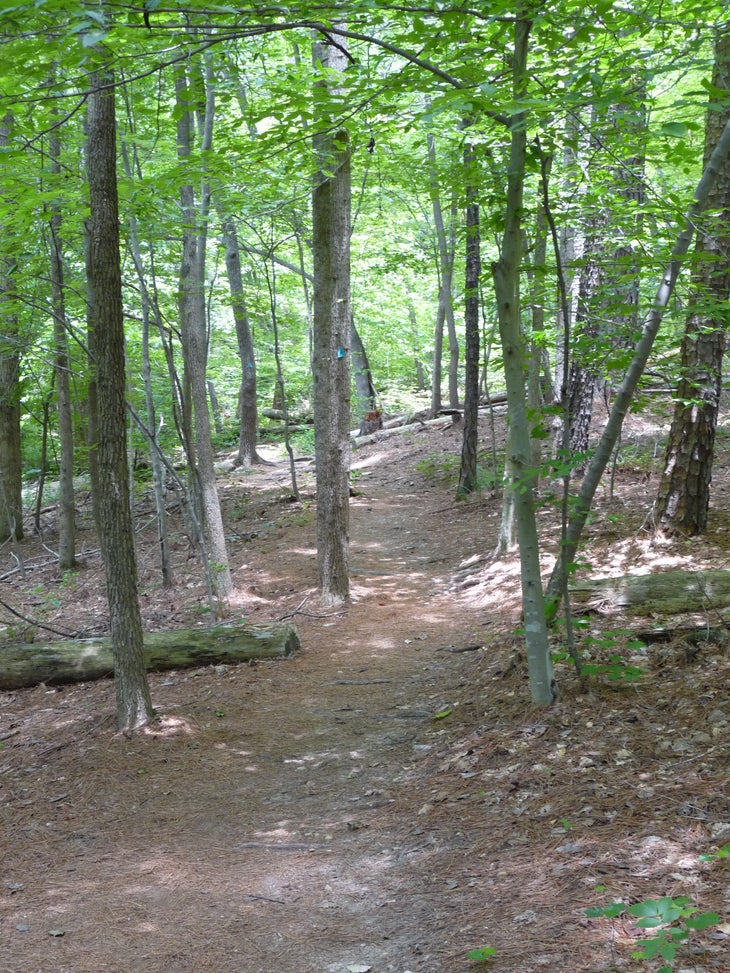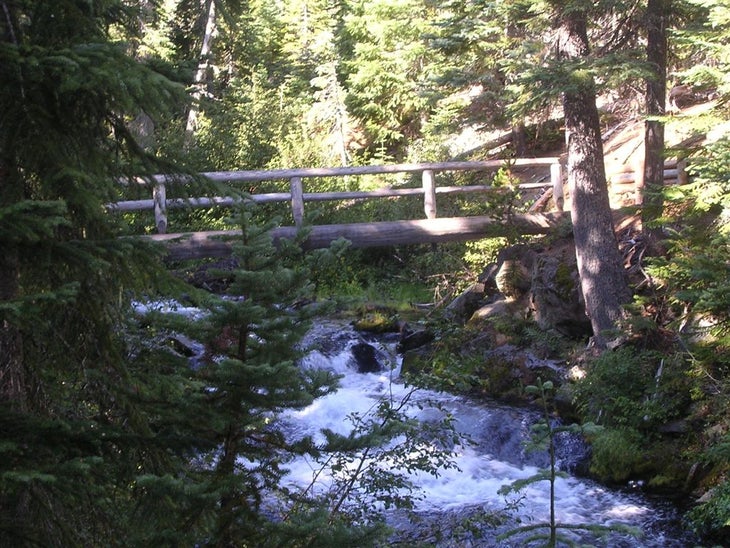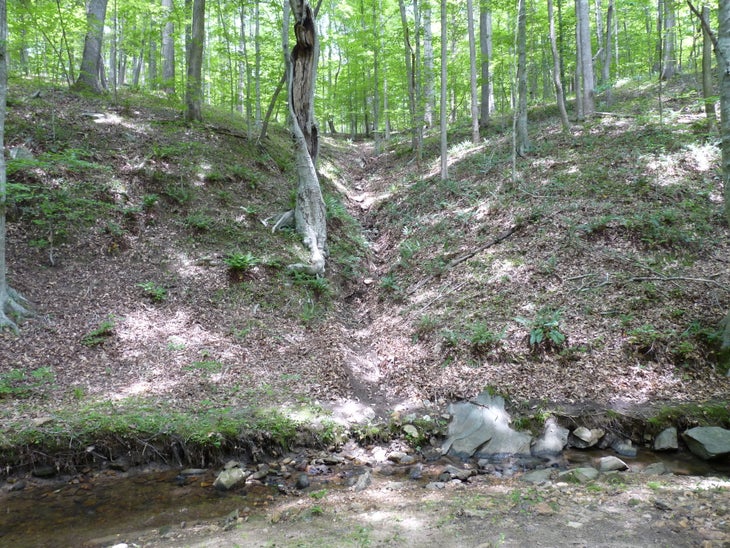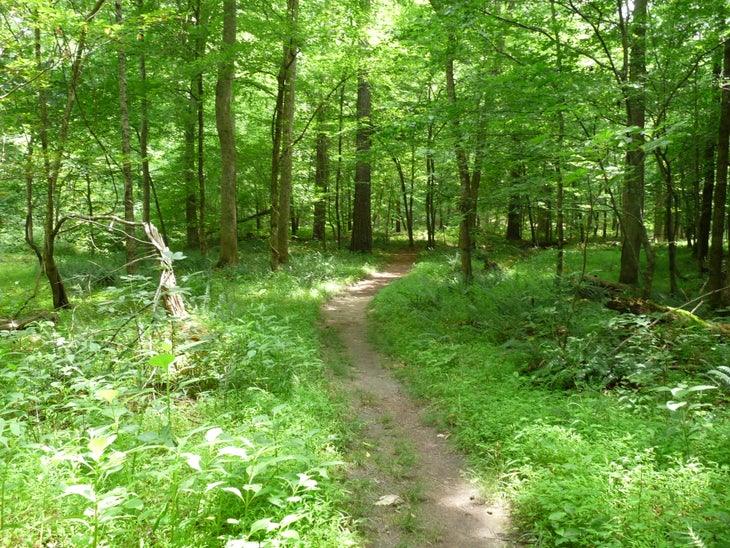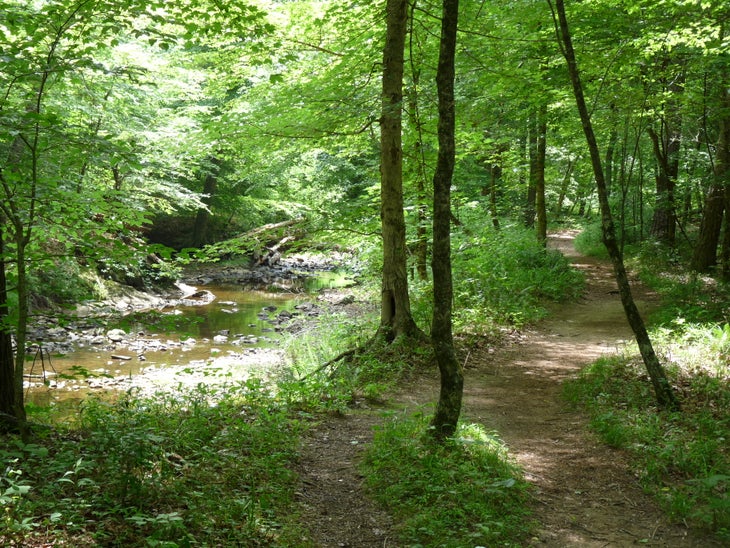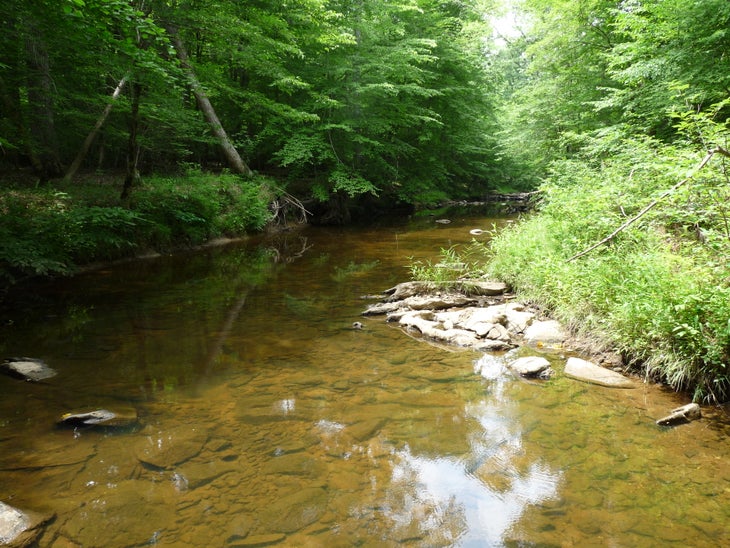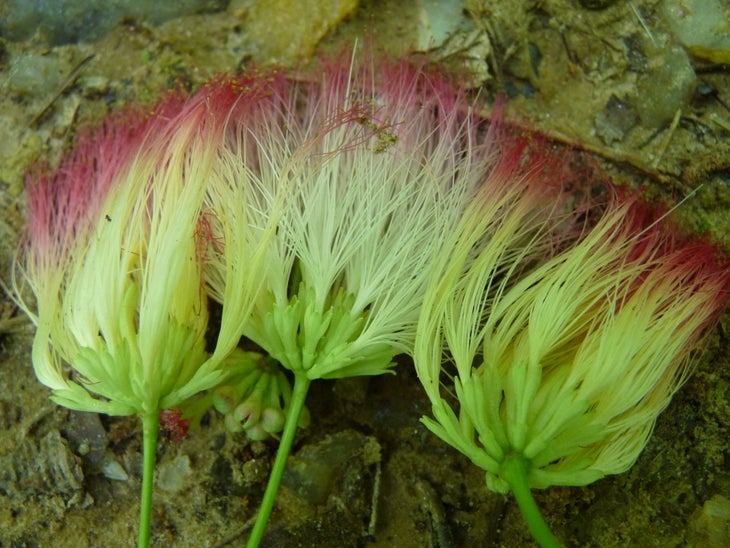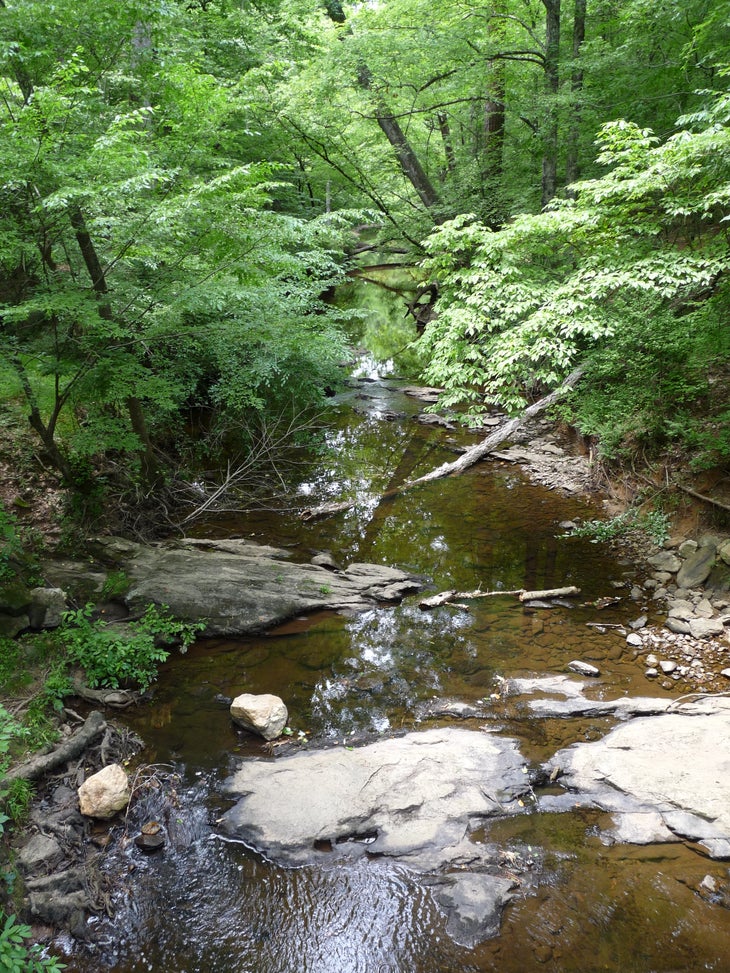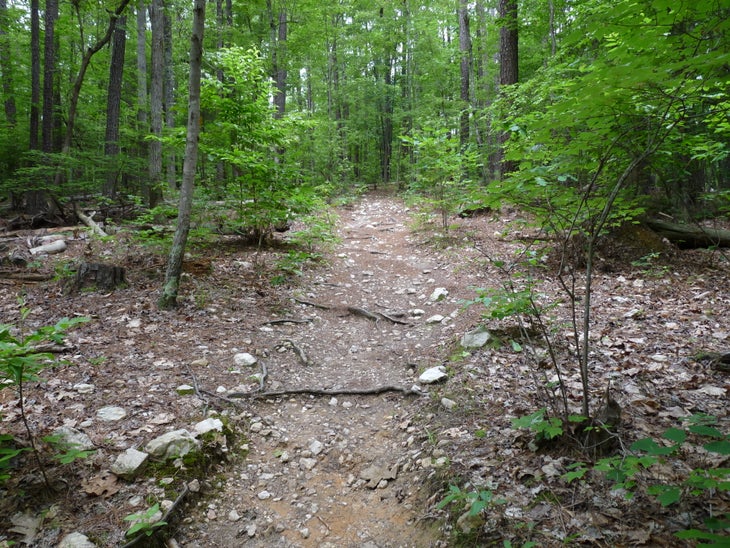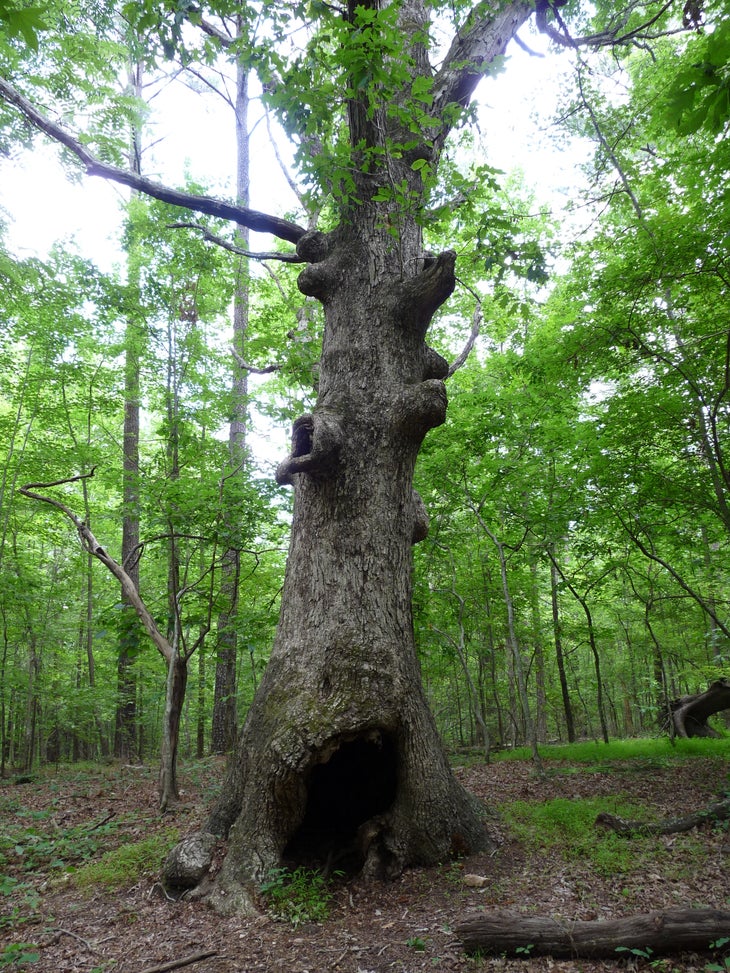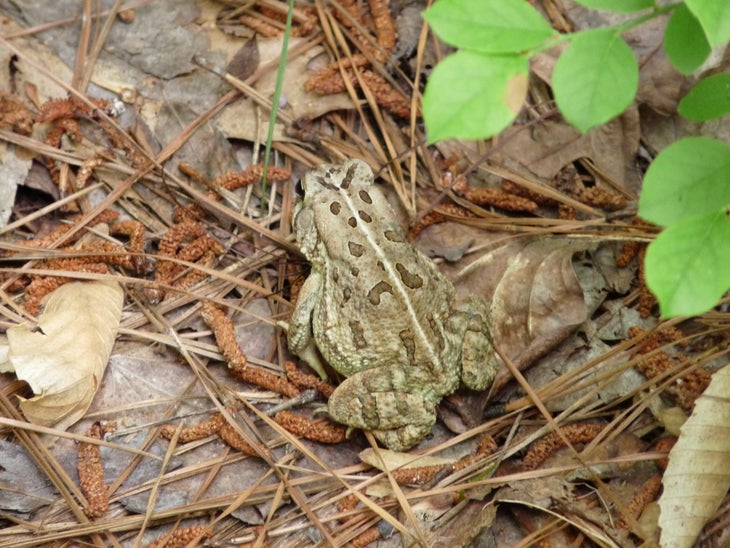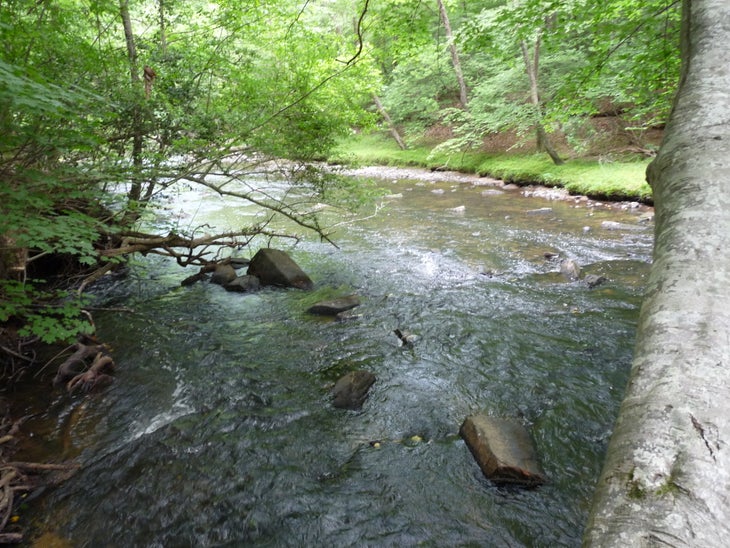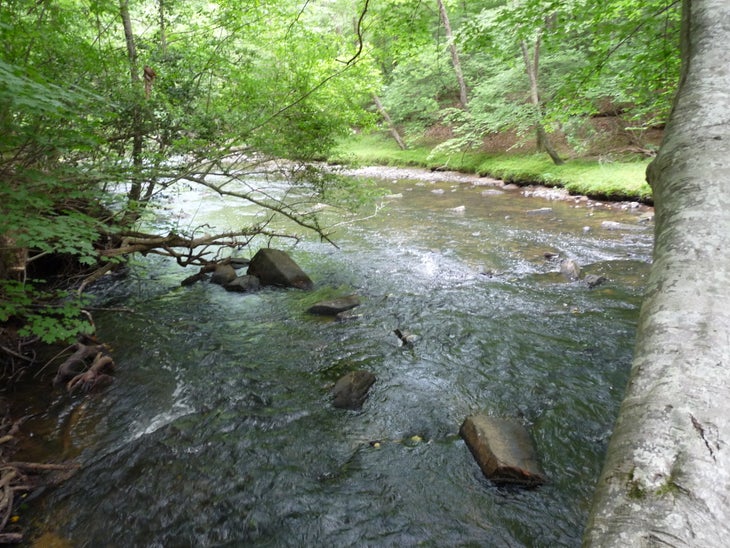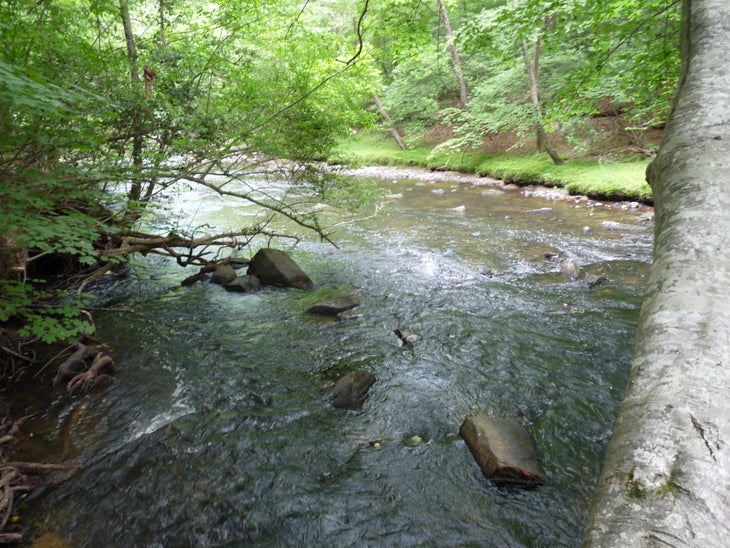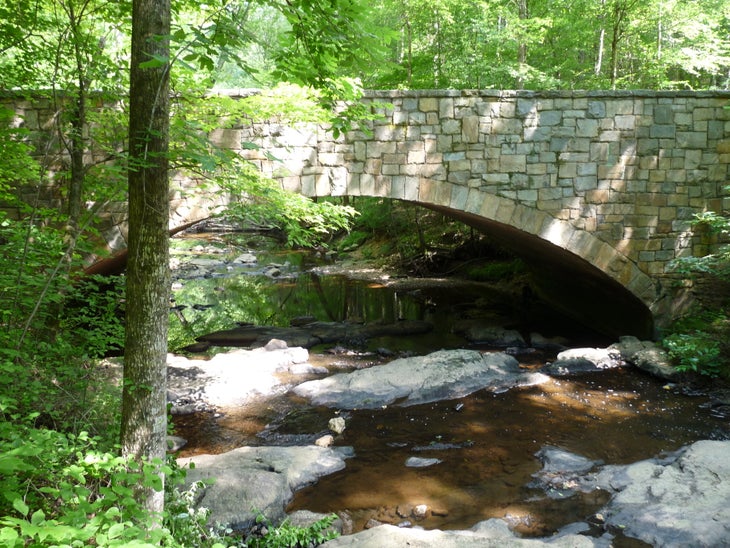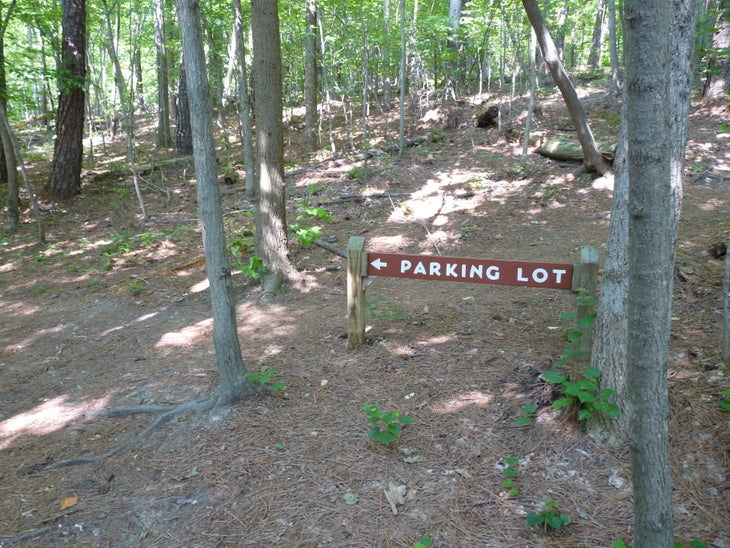 Trail Facts
Waypoints
SCM001
Location: 35.871912, -78.761156
From parking lot, head east into mixed forest of loblolly and pine.
SMC002
Location: 35.871838, -78.759388
Access the trailhead at the back of the picnic area next to Shelter 1
SMC003
Location: 35.872029, -78.757993
Trail Junction: Stay straight on the Sycamore Trail (blue triangles)
SMC004
Location: 35.871768, -78.757585
Cross wooden bridge over creek. Go left after crossing the bridge
SMC005
Location: 35.873455, -78.750612
Check out the open field just off the trail
SMC006
Location: 35.867891, -78.747758
Stay straight to cross gravel road remaining on Sycamore Trail
SMC007
Location: 35.861492, -78.751255
Turn left, heading east, and begin Sycamore Trail loop. in 0.1 mi., cross road.
SMC008
Location: 35.862013, -78.741084
Cross bridge and go right along the creek.
SMC009
Location: 35.860761, -78.740097
Stop and savor this section of the Sycamore Trail where the creek takes a right hand turn below a towering ravine with an eroded gully feeding into the creek.
SMC010
Location: 35.856483, -78.740805
The trail begins to parallel the Sycamore Creek here walking along the high bank
SMC011
Location: 35.853953, -78.746846
Reach gravel road and turn left. Cross bridge and turn right onto Company Mill Spur Trail (white diamonds)
SMC012
Location: 35.853718, -78.747586
Turn right onto Company Mill Trail (orange squares)
SMC013
Location: 35.8537, -78.760225
Trail crosses Reedy Creek Road. Before crossing, check out the massive oak tree with a large hole in the trunk to the right of the Company Mill Trail.
SMC014
Location: 35.841891, -78.762521
The trail turns and begins to parallel Crabtree Creek.
SMC015
Location: 35.844761, -78.756663
Bridge over Crabtree Creek goes to parking area off Harrison Avenue. Optional: If you want to do a point to point hike with an auto shuttle, turn right here. Otherwise, continue north.
SMC016
Location: 35.844221, -78.755504
A millstone from the Company Mill that used to operate on the creek here, is displayed next to the trail.
SMC017
Location: 35.846917, -78.75235
Bear down on one of the more strenuous climbs of the hike. Note quartz rocks strewn on the ground.
SMC018
Location: 35.850379, -78.749217
Cross back over Reedy Creek Rd to close the Company Mill Loop.
SMC019
Location: 35.853735, -78.747715
Finish of Company Mill Loop. Follow Company Mill Spur Trail (white diamonds) back to SMC012. Cross bridge and go left onto the remaining portion of the Sycamore Trail (blue triangles).
SMC020
Location: 35.861387, -78.751298
Complete Sycamore Loop at SMC008. Retrace route to the parking lot.
Trail Signs
Location: 35.872012, -78.757929
Follow the Sycamore Trail.
Soft paths
Location: 35.872342, -78.758143
Pine needles cover the path from the trailhead.
Footbridge over Pots Branch
Location: 35.871751, -78.757542
Forest View
Location: 35.874394, -78.754474
Meadow View
Location: 35.873542, -78.750837
Open forest floor
Location: 35.871803, -78.751566
Big Tree
Location: 35.867317, -78.747575
Trail
Location: 35.862344, -78.751094
Footbridge
Location: 35.861022, -78.740366
The trail crosses over a tributary of Sycamore Creek.
Side Stream Off Sycamore Creek
Location: 35.860674, -78.740151
Bottomlands
Location: 35.857405, -78.740323
The trail cuts through oaks and ferns in the bed of Sycamore Creek.
Trail Along Sycamore Creek
Location: 35.855701, -78.741868
Creek view
Location: 35.855005, -78.742812
Flora
Location: 35.855805, -78.745344
Creek at the junction
Location: 35.853683, -78.746932
Roots on the trail
Location: 35.856814, -78.757532
Another Big Tree
Location: 35.853927, -78.76045
Frog
Location: 35.851109, -78.76251
Crabtree Creek
Location: 35.842343, -78.761694
Crabtree Creek
Location: 35.843874, -78.758218
Crabtree Creek
Location: 35.843108, -78.759162
Crabtree Creek
Location: 35.844187, -78.754957
Bridge
Location: 35.854344, -78.748047
Back to the trailhead and parking lot
Location: 35.861231, -78.751266