Portland, OR: Wahtum Lake via Eagle Creek and Herman Creek Trails
Find primo lakeside camping on a rainforest-to-alpine loop.
Heading out the door? Read this article on the new Outside+ app available now on iOS devices for members! Download the app.
Wahtum Lake, in the rainforest of Oregon's Columbia River Gorge, lies halfway through an ideal 33-mile loop (link the Eagle Creek and Herman Creek Trails). Designated sites along this gem's south shore are perfectly placed between the water and the flower-carpeted hillsides.
Plus, as local resident Craig Romano notes, "Wahtum is a great basecamp for a hike up to the grassy summit of 4,673-foot Chinidere Mountain, with views of five volcanoes." Hike counterclockwise and start on the Eagle Creek Trail, with more falls than any other trail in the gorge and acres of never-logged Douglas firs.
MAP: Green Trails Bonneville Dam ($6, greentrailsmaps.com)
CONTACT: (503) 668-1700, fs.fed.us/r6/mthood
-Mapped by Eli Boschetto (Bosco Mountain Photo) and Galen Williams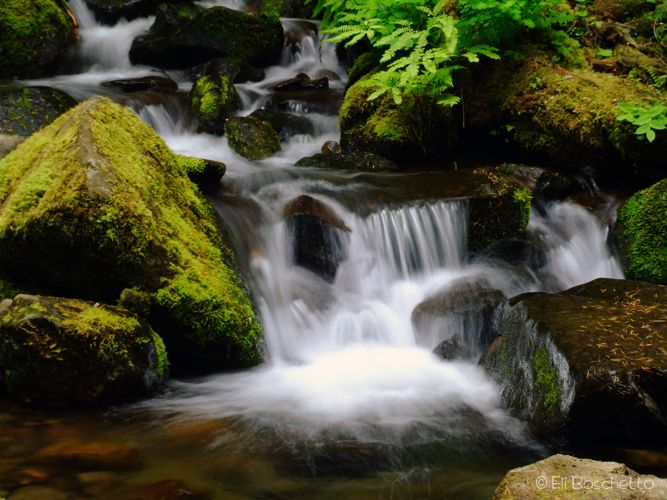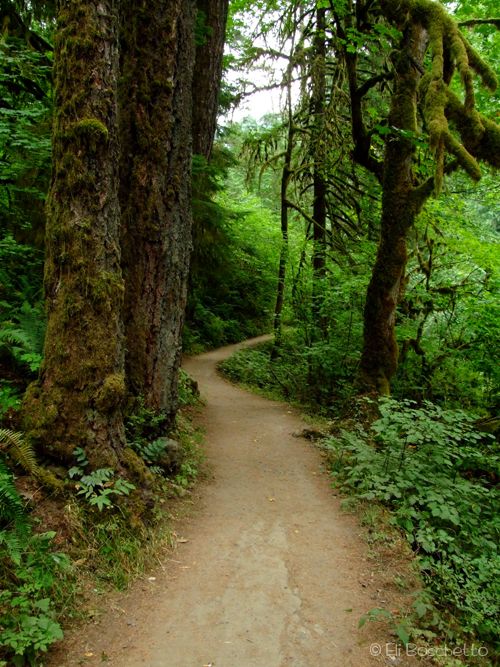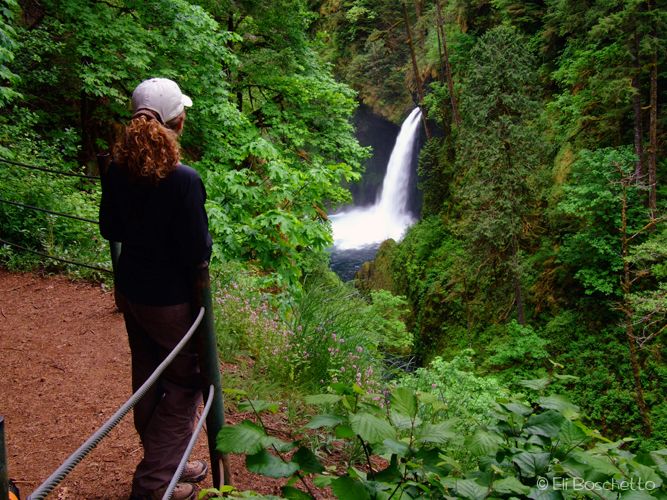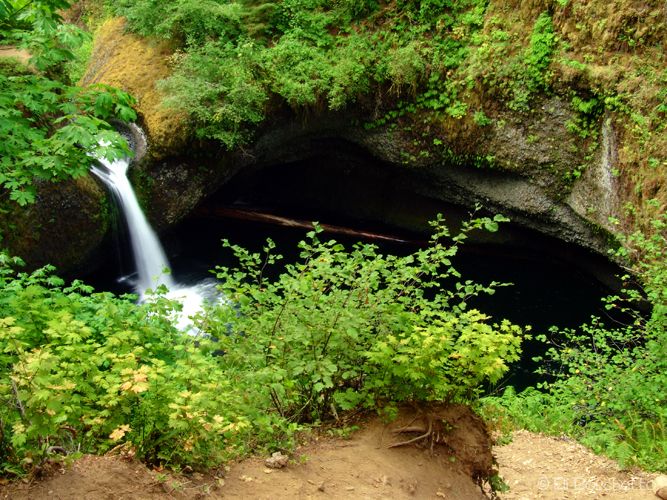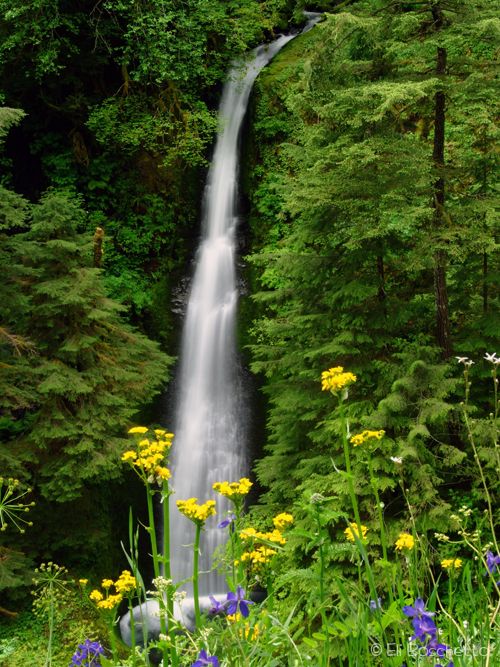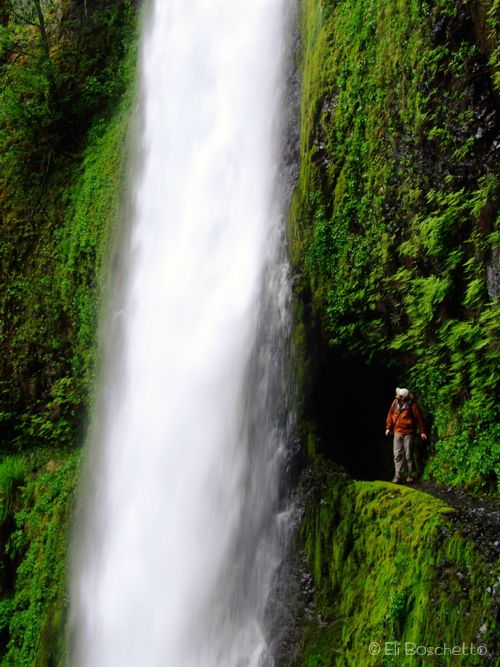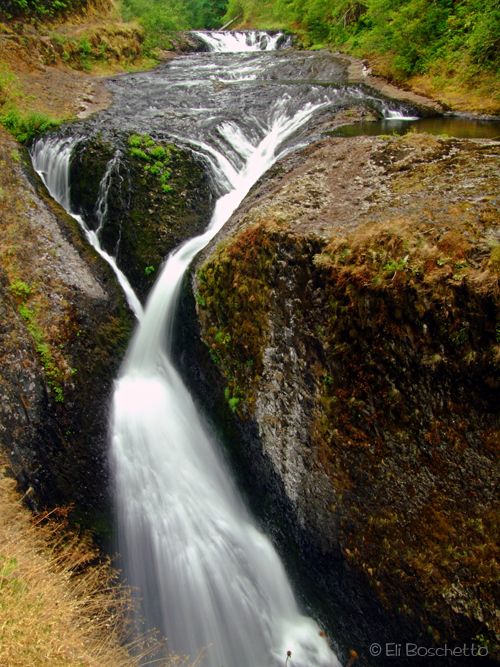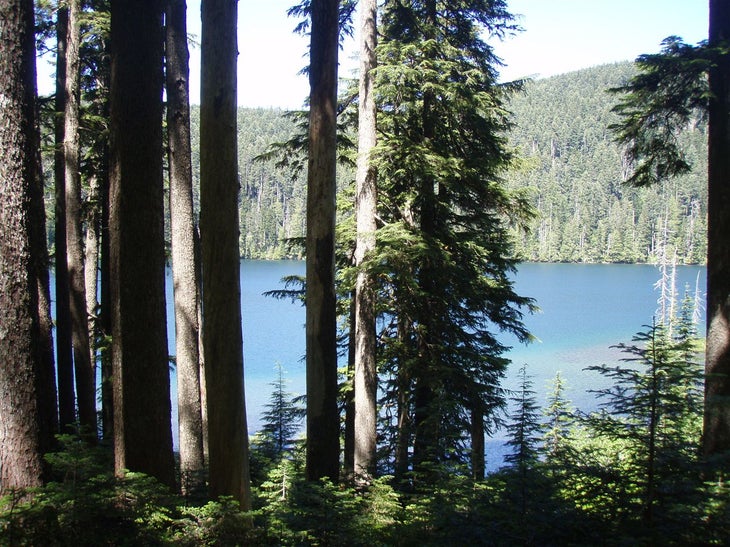 Trail Facts
Waypoints
WAH001
Location: 45.636941, -121.919641
From the Eagle Creek Trailhead, follow Eagle Creek Trail through lush forest.
WAH002
Location: 45.627688, -121.897195
Optional: Follow the spur trail to the left to access the Metlako Falls viewpoint (spur on the right is blocked by a deadfall).
WAH003
Location: 45.624761, -121.896003
Pass the spur to Lower Punchbowl Falls, a popular dayhike destination; there's a deep pool below the falls.
WAH004
Location: 45.612764, -121.886167
A short spur trail leads down to a campsite on a small wooded bluff above Eagle Creek.
WAH005
Location: 45.608258, -121.882582
Cross High Bridge over a deep slot cut by Eagle Creek.
WAH006
Location: 45.591075, -121.862842
Continue straight past a 3-way junction with a faint, overgrown connector to the Pacific Crest Trail (PCT).
WAH007
Location: 45.585071, -121.852538
The trail reaches Tunnel Falls. A steep spur leads to the base of the falls.
WAH008
Location: 45.582162, -121.85197
Stop for a minute to watch the multi-tiered Twister Falls.
WAH009
Location: 45.564214, -121.854708
Turn hard left at 3-way, heading northeast.
WAH010
Location: 45.577853, -121.840997
Bear left at Y-junction.
WAH011
Location: 45.580887, -121.800871
The trail reaches the western edge of Wahtum Lake, a small lake flanked by dense evergreens.
WAH012
Location: 45.578649, -121.791987
Look through the trees for views of Wahtum Lake.
WAH013
Location: 45.57744, -121.792985
Pass the parking area for Wahtum Lake. Cross the road and pick up the trail heading northeast.
WAH014
Location: 45.596414, -121.796118
Turn right at T-junction on Herman Creek Trail.
WAH015
Location: 45.623417, -121.788726
Stay left at Y-junction.
WAH016
Location: 45.639743, -121.79806
Cross Whisky Creek. Ahead, cross 4 more creeks.
WAH017
Location: 45.656093, -121.813059
Stay left at Y-junction.
WAH018
Location: 45.668585, -121.815076
Continue straight at the Camp Creek crossing.
WAH019
Location: 45.671854, -121.820354
This creeklet dive-bombs 100 feet into a deeply cut, moss- and fern-covered side canyon.
WAH020
Location: 45.68013, -121.829195
Pass primitive campsites at Herman Creek Camp (no permit required). Keep straight at 3-way. Chanterelle mushrooms grow in forest duff.
WAH021
Location: 45.679771, -121.840301
Keep straight (southwest) at 3-way; descend switchbacks.
WAH022
Location: 45.678758, -121.843271
Bear right @ 3-way; Herman Creek rages below.
WAH023
Location: 45.681232, -121.84267
Turn left onto needle-covered trail past monster Douglas firs and big-leaf maples; orange tiger lilies bloom under power lines.
WAH024
Location: 45.68396, -121.841136
Turn left past seasonal bathrooms.
WAH025
Location: 45.682723, -121.844516
Pick up shuttle car from Herman Creek Campground to return to Waypoint 1.
Cascades along Eagle Creek
Location: 45.616236, -121.886916
Several side creeks and streams empty into Eagle Creek
Eagle Creek Trail
Location: 45.636209, -121.916742
The hike climbs a lush, forested trail.
Metlako Falls
Location: 45.627132, -121.897463
The first waterfall along Eagle Creek, viewed from a lookout on a short side spur.
Punchbowl Falls
Location: 45.622284, -121.894544
Punchbowl Falls, viewed right off the Eagle Creek Trail.
Loowit Falls
Location: 45.609242, -121.883579
Loowit Falls seen from the Eagle Creek Trail.
Tunnel Falls
Location: 45.585152, -121.852112
Hiker exiting the tunnel behind Tunnel Falls.
Twister Falls
Location: 45.582171, -121.851833
The upper section of this multi-tiered waterfall can be seen from a high section of trail.
Wahtum Lake
Location: 45.578754, -121.791773