Portland, OR: Umbrella Falls Loop
Easily accessible loop hike to two waterfalls in the Mt. Hood National forest.
Heading out the door? Read this article on the new Outside+ app available now on iOS devices for members! Download the app.
This is a great fairly easy hike suitable for late spring, summer and fall when no snow is on the ground as the area is used for downhill skiing in the winter. Perfect for kids and families as the trail is not too long with mostly easy grades. What is really great is that there are two very nice waterfalls to be seen on this loop hike. There are several pools at the bottom of Umbrella falls that would be great for kids to play in when warm weather is here. A short scramble/off trail walk down to the old highway to see the full splendor of Sahalie falls is required though.
To get to the trail head take Highway 26 out of Portland and continue on Highway 35 toward Hood River. About 7 miles later pass the exit to Mt. Hood Meadows Ski area. Then take the second left onto forest road 3545, also to the nordic center at hood river meadows. Continue a short distance and the parking area will be on your left.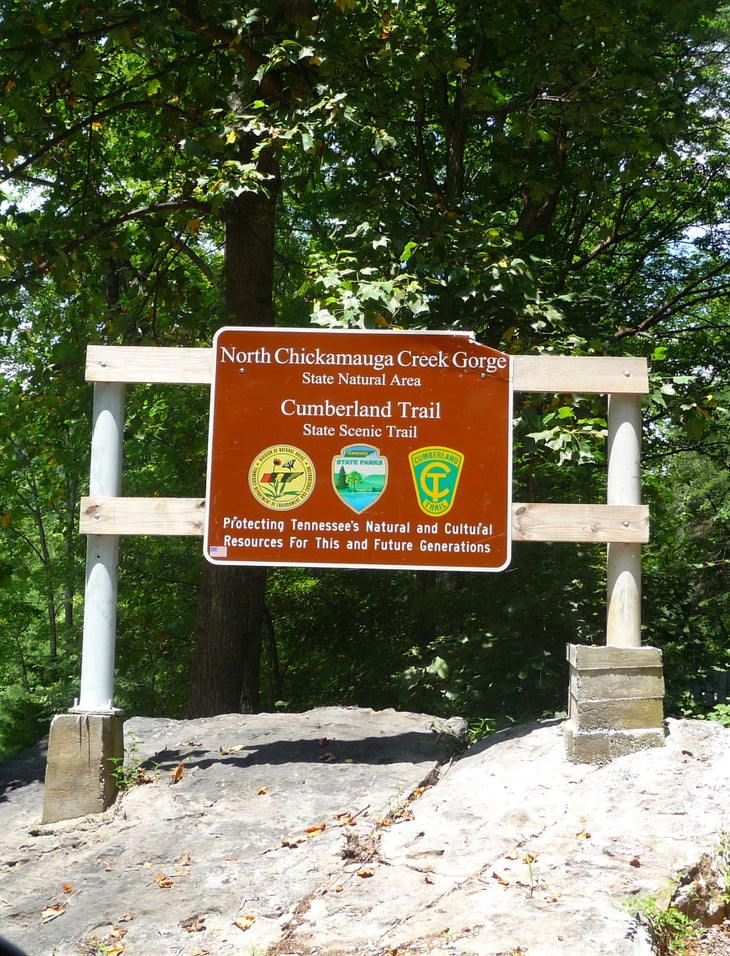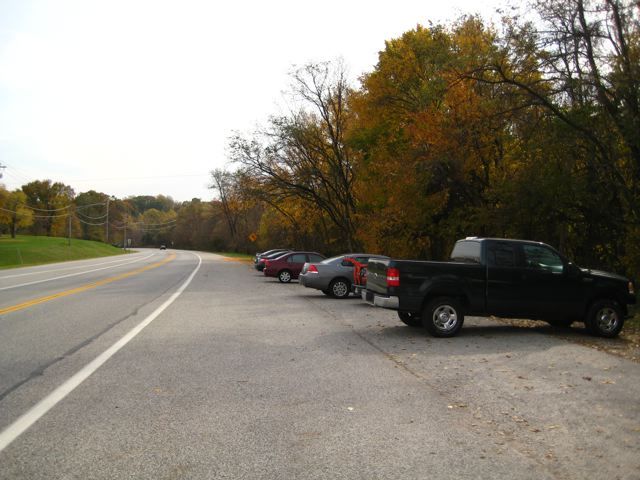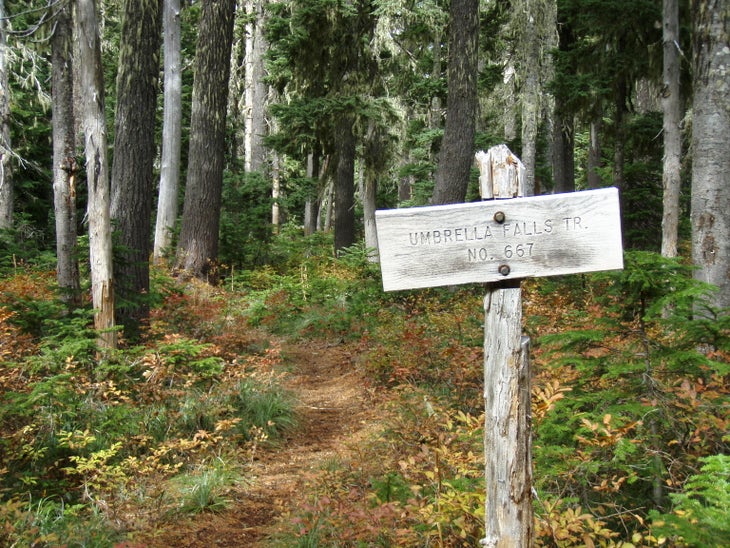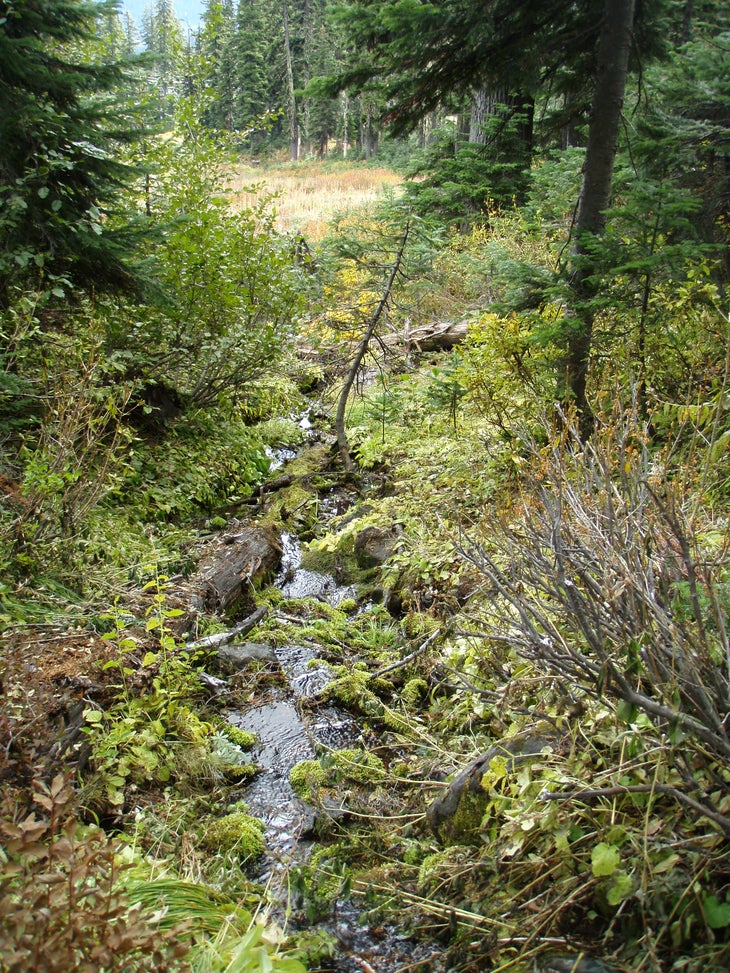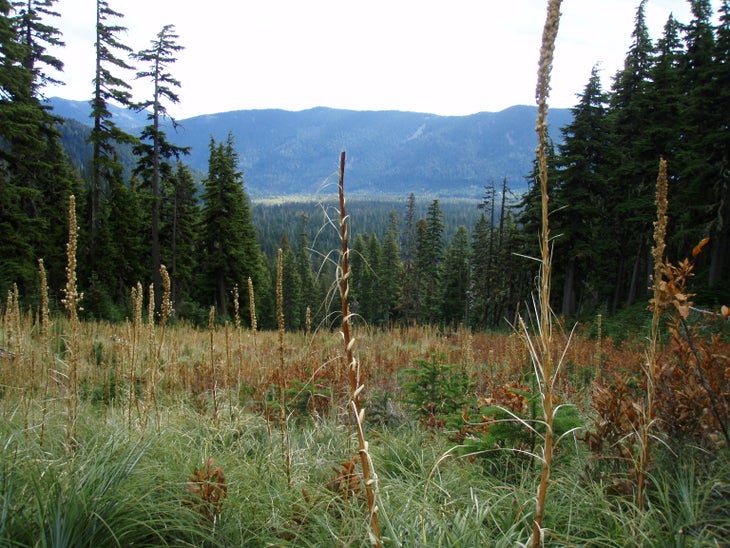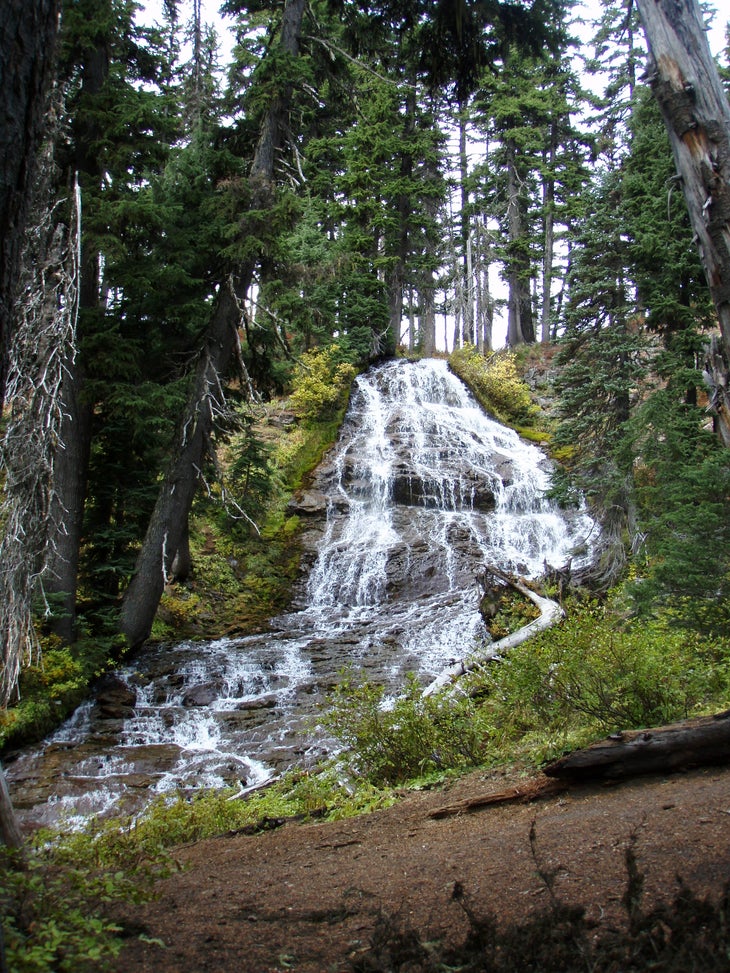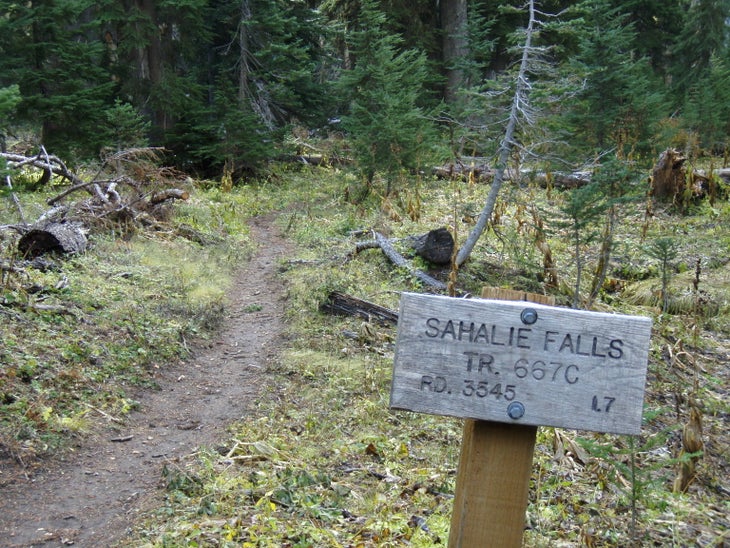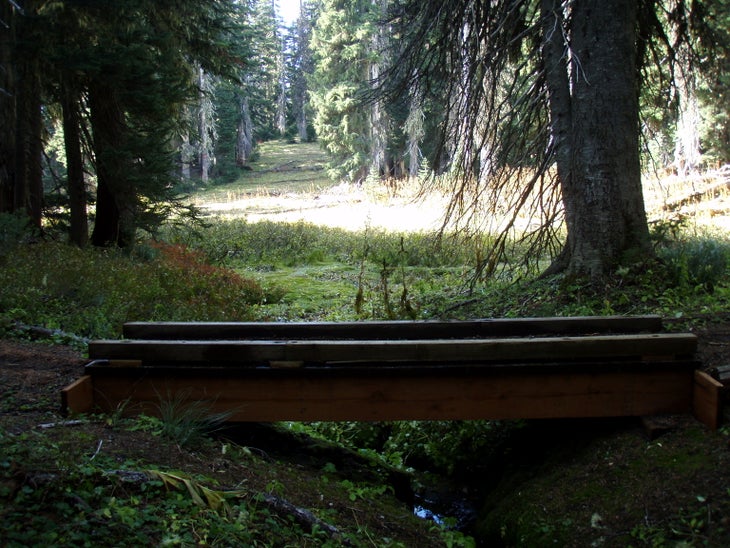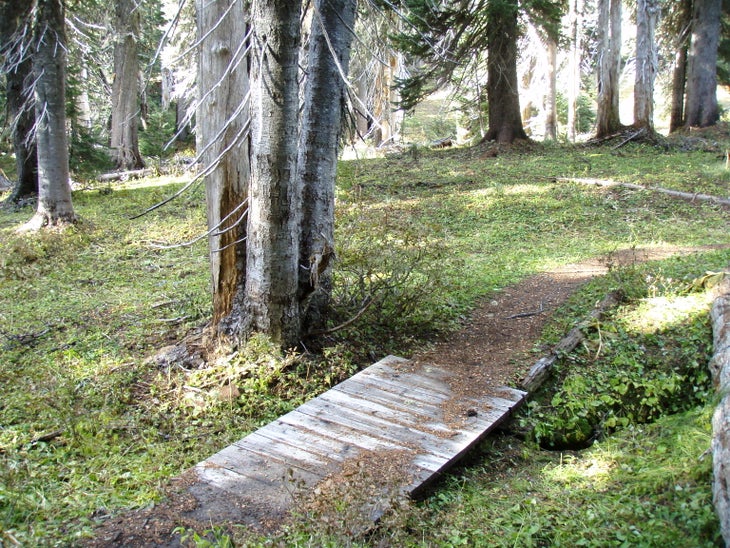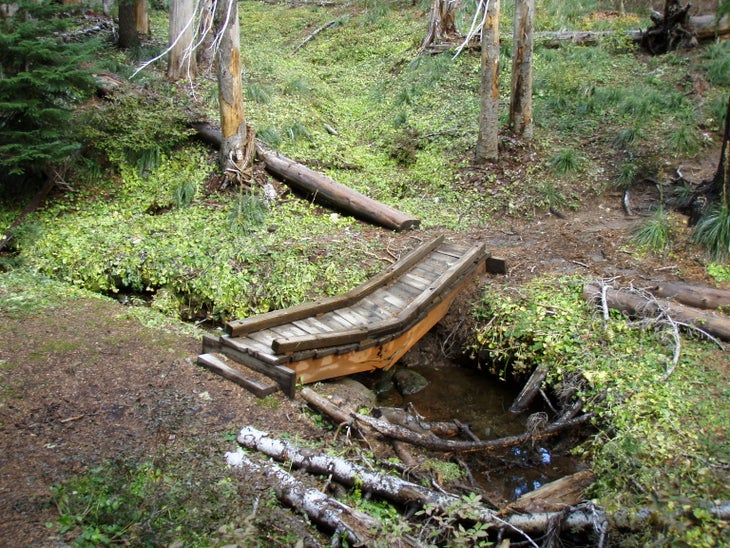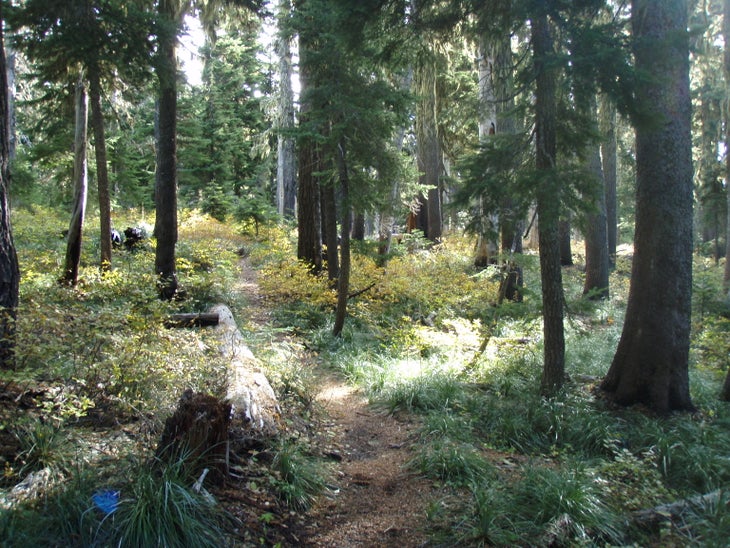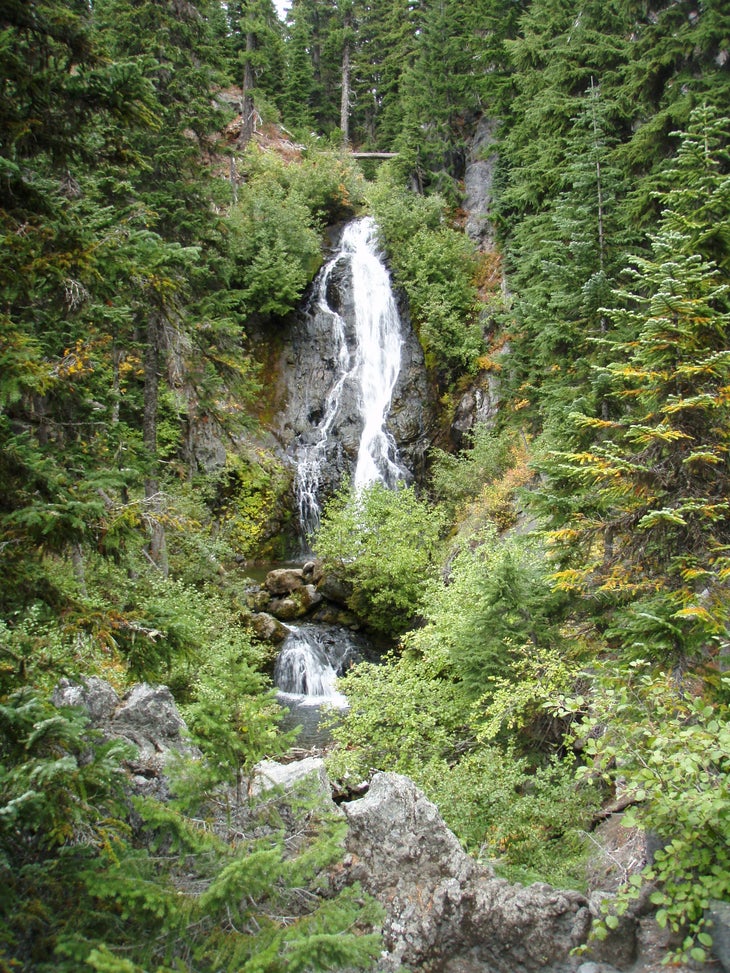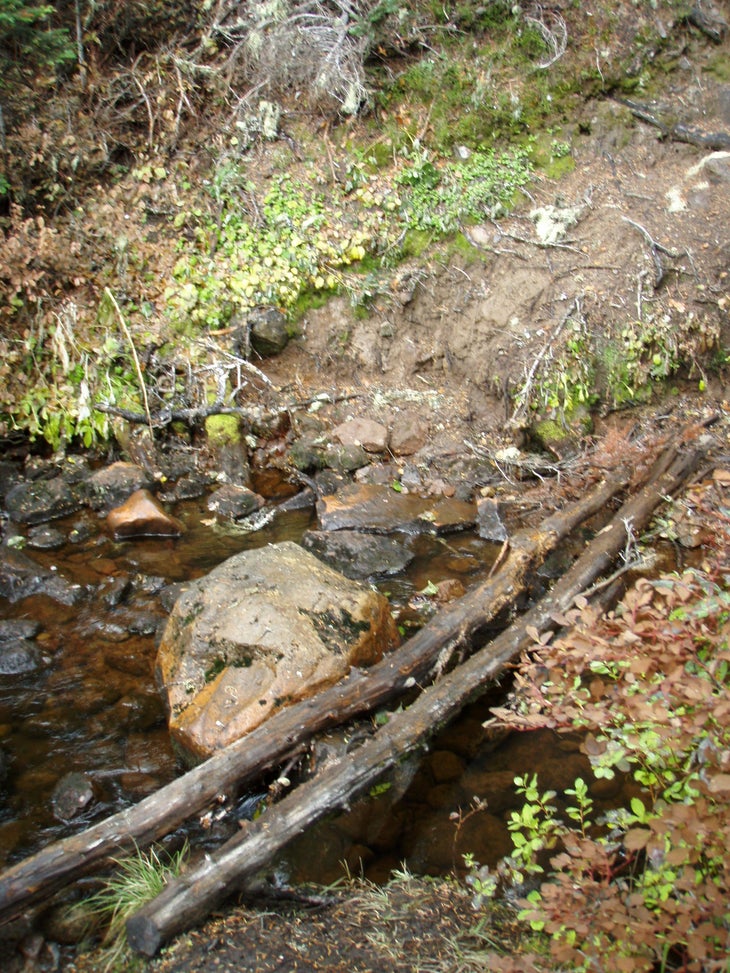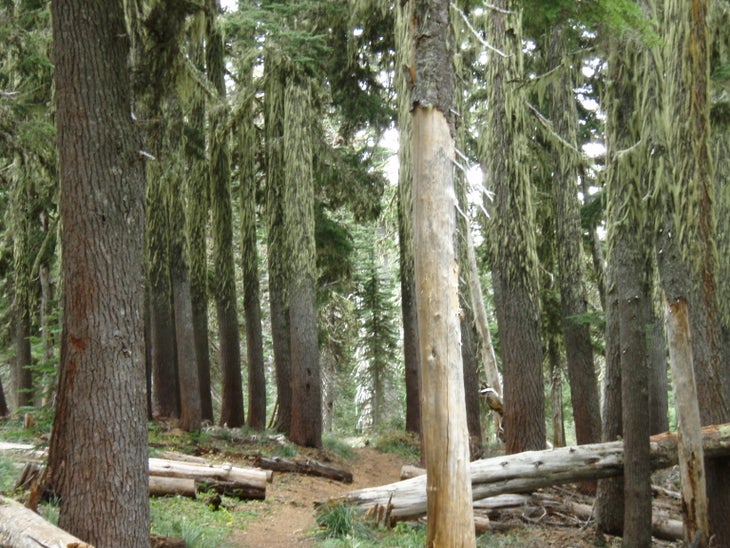 Trail Facts
Waypoints
Trailhead
Location: 45.322431, -121.63379
Umbrella falls trailhead and parking area.
Broken bridge
Location: 45.321338, -121.64981
Bridge over small creek here that is in need of replacement.
Small creek crossing
Location: 45.322134, -121.634268
Here is a small creek that must be crossed just before meeting the road and trailhead.
Meadow creek
Location: 45.321318, -121.652996
Bridge over small creek in an open meadow.
Sahalie Falls
Location: 45.318252, -121.640282
Scramble down from the main trail to meet the old highway road bridge with a great view of Sahalie falls.
Jct. trail to Sahalie falls
Location: 45.326183, -121.654683
At this point take a right and go south on the trail to Sahalie Falls.
Ski run meadow
Location: 45.328955, -121.652088
Large open meadow here that is a ski run in the winter time.
Small creek
Location: 45.33084, -121.651215
17-OCT-09 11:01:39AM
Bridge over small creek
Location: 45.321271, -121.653864
This bridge over a small creek is in a swamp area.
Umbrella Falls
Location: 45.328891, -121.661186
Umbrella falls.
Trailhead Sign
Location: 45.322582, -121.633565
Trailhead Parking
Location: 45.322476, -121.633705
Umbrella Falls sign
Location: 45.327199, -121.631795
Left turn here off of trail 645 and onto the Umbrella falls trail.
Small creek on ski run.
Location: 45.330925, -121.651086
Ski Run Meadow
Location: 45.328994, -121.652008
View South East down the ski run meadow.
UmbrellaFalls
Location: 45.328948, -121.661149
Sahalie Jct.
Location: 45.326218, -121.654626
Right turn South onto the Sahalie falls Trail.
SwampBridge
Location: 45.3213, -121.653811
MeadowBridge
Location: 45.321375, -121.652931
Bridge over small creek in flat meadow area.
Broken Bridge
Location: 45.32139, -121.649755
Broken bridge over small creek.
Sahalie Trail
Location: 45.31961, -121.644799
Picture of Sahalie Trail.
Sahalie Falls
Location: 45.318312, -121.640249
View of Sahalie Falls from the old highway bridge.
Tralhead creek
Location: 45.322175, -121.634177
Small creek to cross just before getting back to the trailhead.
Umbrella Falls Trail
Location: 45.328737, -121.654143
Picture of the Umbrella Falls Trail.