Portland, OR: Nesmith Point
This challenging trail climbs through old-growth forest, past views of the Columbia River, Mount Adams, and Beacon Rock, to an overlook high above the Columbia River Gorge.
Heading out the door? Read this article on the new Outside+ app available now on iOS devices for members! Download the app.
Gaining more than 3,700 feet in 4.3 miles, this stiff climb travels to a small overlook above the Columbia River Gorge. Start at John B. Yeon State Park, and follow the lush path south for 150 feet to the first trail junction. Continue straight at this 3-way junction on Nesmith Point Trail. After 1.5 miles, tackle a set of 11 switchbacks that climb toward the ridgetop. Don't forget to turn around for bird's-eye views of the Columbia River Gorge to the north.
At mile 2, the trail emerges from the tree-cover, revealing more views of the Columbia River below. Traverse a small rock garden, then ascend two more switchbacks before heading back into the forest. Two miles later, turn right onto an old dirt forest road for the remaining 0.2 mile to Nesmith Point. Look for Nesmith Point on the left (if you're not looking for it, you might miss it). Take in the views of the Gorge from this very small overlook, then follow the same route back to the trailhead.
-Mapped by Trung Q. Le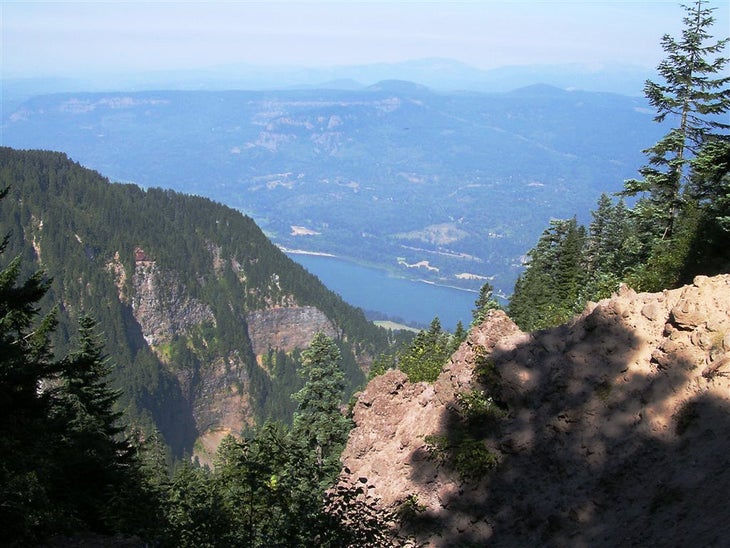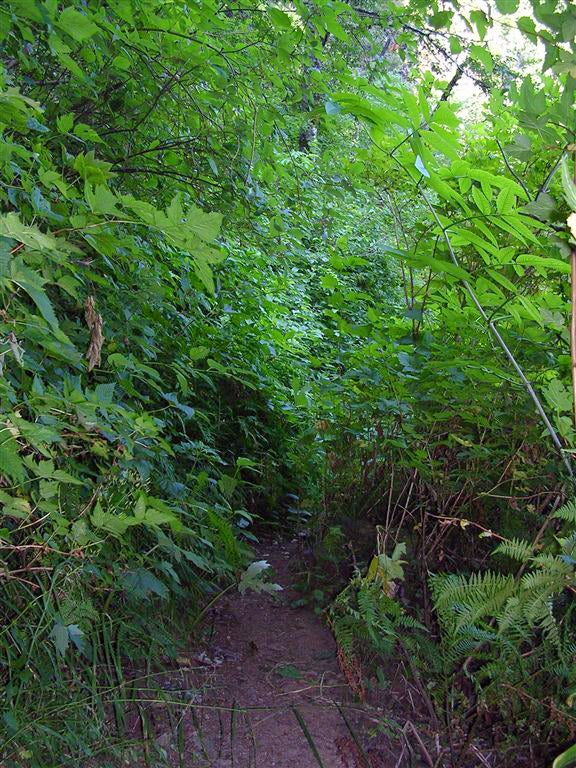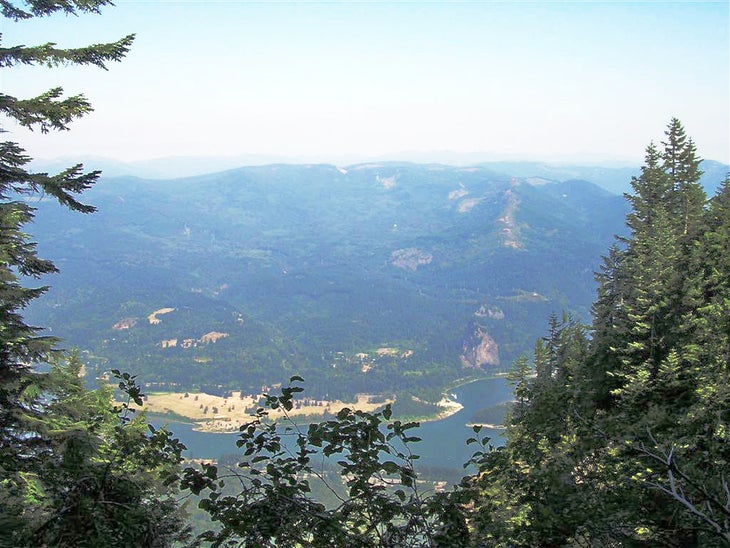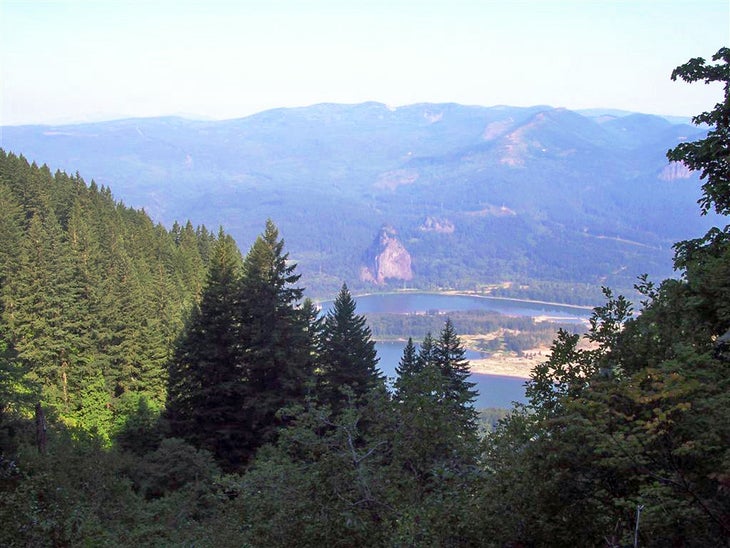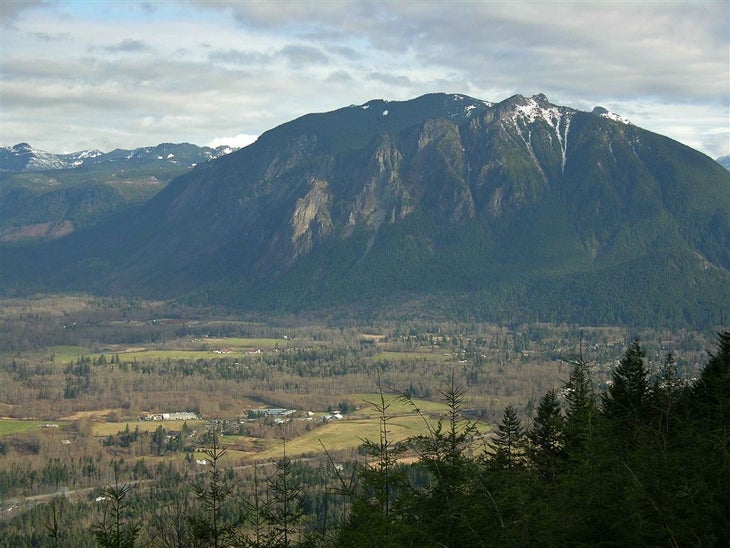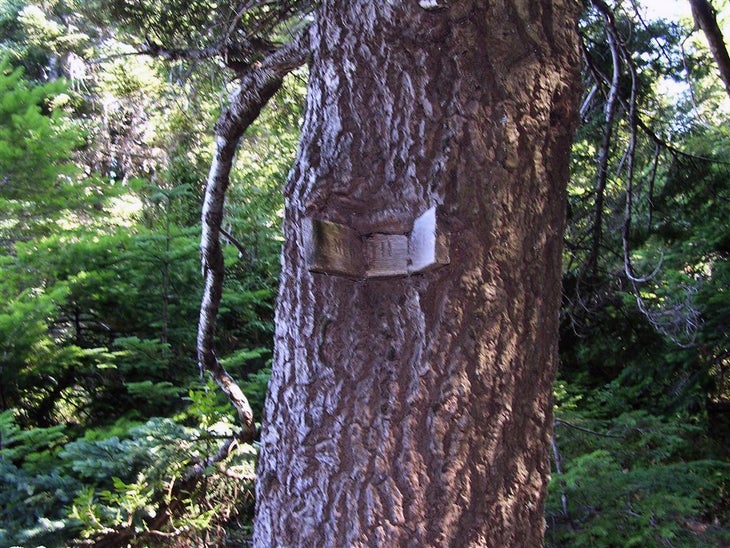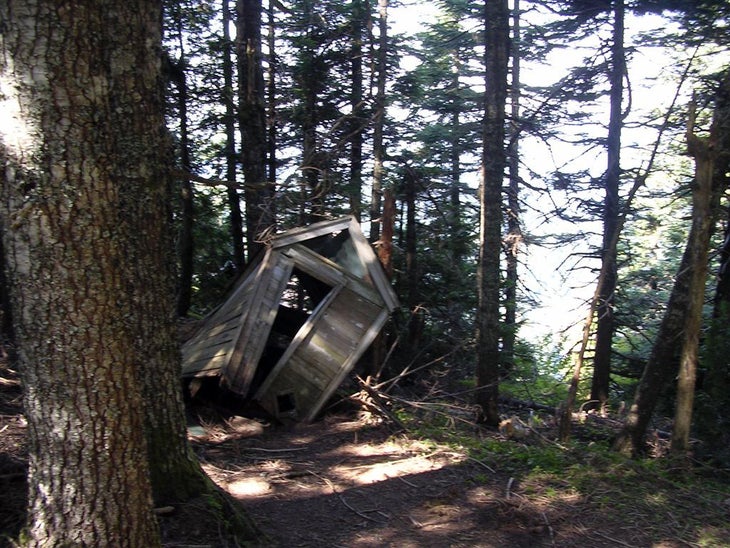 Trail Facts
Waypoints
WML001
Location: 43.5520210266113, -122.412994384766
Start of the Trail. Depending on the snow conditions, the trail can will start where the snow pack begins. Averrages between 3-9 miles
WML002
Location: 43.5534515380859, -122.411499023438
Continue straight. Right will continue on to Warner Mountain Summit.
WML003
Location: 43.5581245422363, -122.409805297852
Go stright nqot right
WML004
Location: 43.5583000183106, -122.408279418945
Estepo creek
WML005
Location: 43.5643196105957, -122.409645080566
2129 to the left cont straight
WML006
Location: 43.5658226013184, -122.405815124512
Right
WML007
Location: 43.5611801147461, -122.393287658691
5209 tl left cont straight
WML008
Location: 43.5570526123047, -122.395233154297
Moon point tail 3688. To right cont straight
WML009
Location: 43.5589599609375, -122.388366699219
Viewpoint of bachelor? Broken top? Raineir
WML010
Location: 43.5493049621582, -122.383285522461
Com tower to left. Mt sraight ahead
WML011
Location: 43.5426635742188, -122.372467041016
Left ono 342 towardookout tower
WML012
Location: 43.5434684753418, -122.366477966309
Warner Mt. Lookout Tower