Portland, OR: Huckleberry Mountain via Bonanza Trail
Climb to an under-the-radar peak in the Salmon-Huckleberry Wilderness on this 11.4-mile out-and-back an hour southeast of Portland.
Heading out the door? Read this article on the new Outside+ app available now on iOS devices for members! Download the app.
Although this 4,378-foot peak is within an hour's drive of Portland, it sees little foot traffic, which means you'll get five-star views of Mt. Hood all to yourself. Starting just south of Mt. Hood Village, the 11.4-mile out-and-back follows the fern-lined (and sometimes faint) Bonanza Trail along Cheeney Creek's riffling cascades, then climbs 2,800 feet in 3.5 miles to the ridgetop. Push past the wooded summit at mile 5.3 to reach a broad saddle less than half a mile later overlooking Mt. Hood.
-Mapped by Claudio Berstein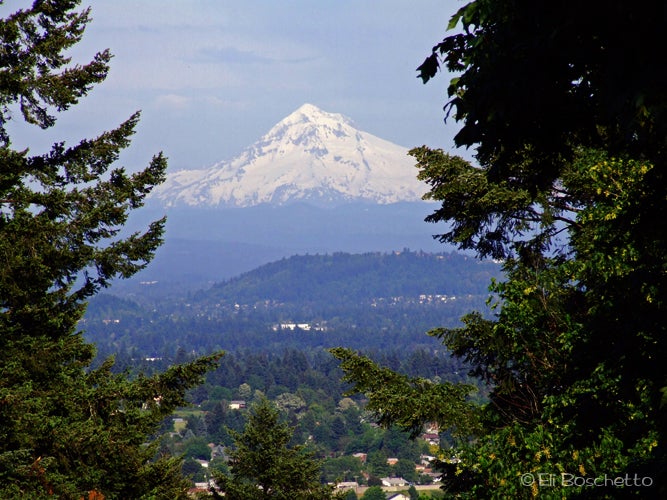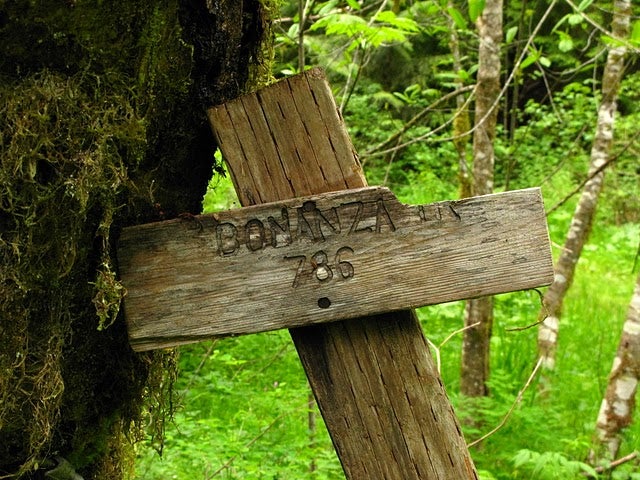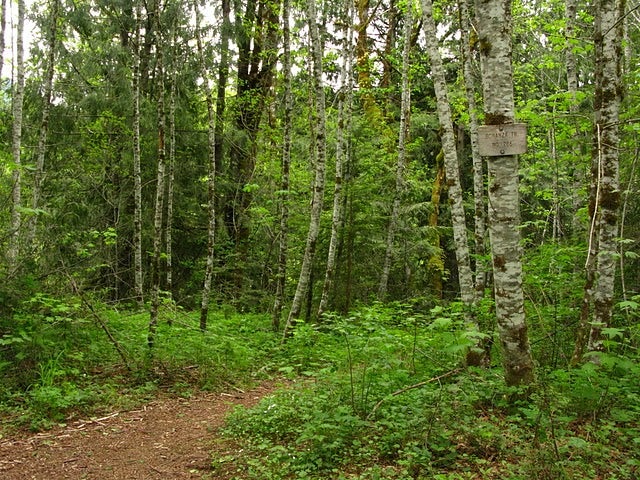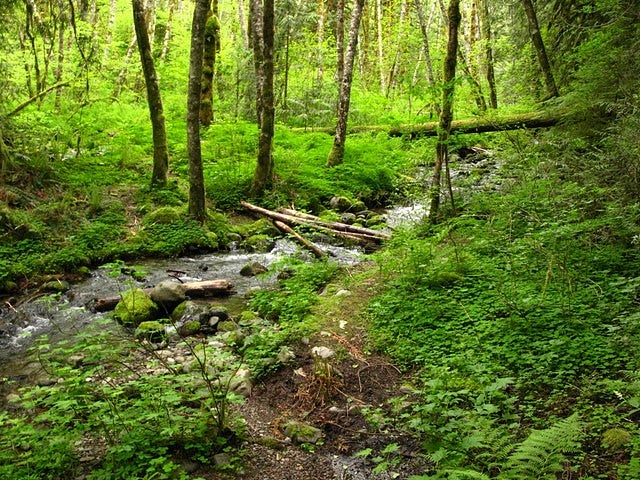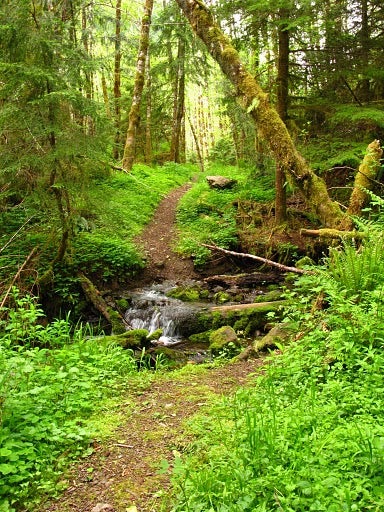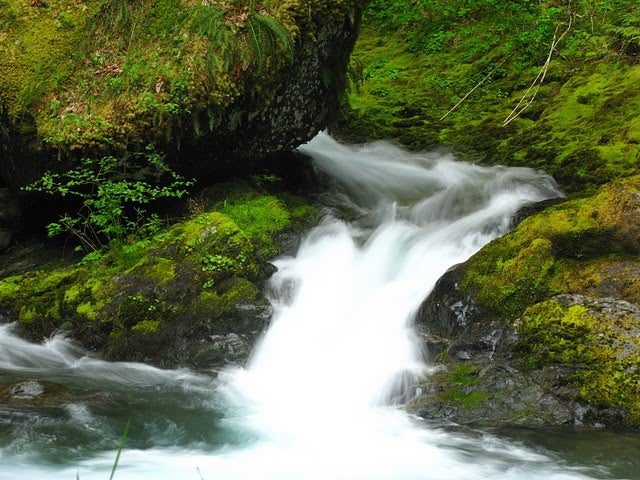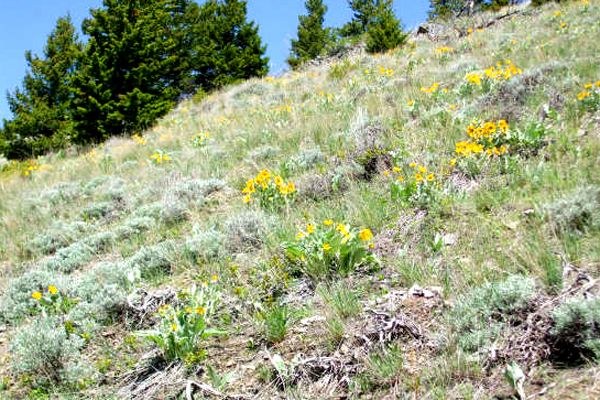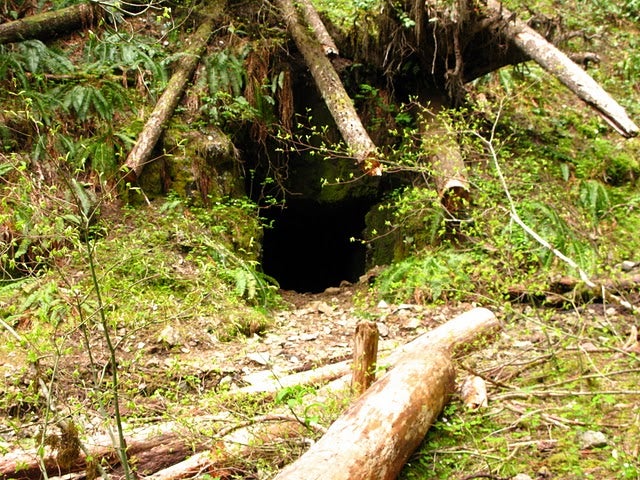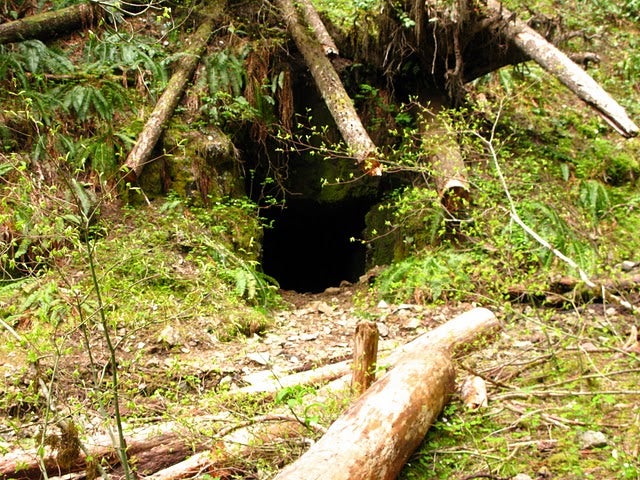 Trail Facts
Waypoints
Parking
Location: 45.320907, -121.954401
Note: You can't park by the trailhead. Hikers can park in a widened area of the road by the bridge, or find a spot on the shoulder of Welches Road.
HCK001
Location: 45.318825, -121.955452
Bonanza trailhead: A small wooden sign marks the Bonanza Trail. Follow it south.
HCK002
Location: 45.317256, -121.954776
Continue straight.
HCK003
Location: 45.317015, -121.954122
The trail swings to the right, heading south along Cheeney Creek, a small tributary of the Salmon River. Ahead: The creek divides and flows around several car-size boulders, creating small riffles and tiny waterfalls. You can see most of this through the trees, but there are a couple of places where the trail opens up for better views.
HCK004
Location: 45.315838, -121.954658
Cross a creek that flows into Cheeney Creek 200 feet to the east. Next, continue south for a gentle climb along Cheeney Creek.
HCK005
Location: 45.305818, -121.960688
Creek crossing
HCK006
Location: 45.30043, -121.964872
Watch as the creek pours around mossy boulders.
HCK007
Location: 45.299826, -121.965902
Cross another creek. From here, the trail begins a switchback climb to the Huckleberry ridgeline. Caution: The trail ahead receives little maintenance and is very faint in places; route-finding skills are essential.
HCK008
Location: 45.295668, -121.971341
First switchback: The trail veers right, heading north.
HCK009
Location: 45.299577, -121.970322
Turn left at the second switchback.
HCK010
Location: 45.2972, -121.977425
As you approach a small tributary to Cheeney Creek, look for the Bonanza Mine (a mine shaft that resembles a dark black spot). Note: You don't have to leave the trail to see it; it's just off the trail.
HCK011
Location: 45.2948, -121.976352
The trail switchbacks up the ridgeline, passing sporadic (and limited) views of the creek valley bellow.
HCK012
Location: 45.302513, -121.989398
Crest the ridgetop, and turn left (west).
HCK013
Location: 45.300958, -122.006135
Turn right (north) at the T-junction onto the Huckleberry Mountain ridgeline.
HCK014
Location: 45.302407, -122.003925
The views from Huckleberry's 4,378-foot summit are completely blocked by trees. For five-star views of Mt. Hood, continue north along the ridge.
HCK015
Location: 45.307981, -122.00386
This saddle, bordered by rocky outcrops, reveals picture-perfect views of Mt. Hood to the east.
HCK016
Location: 45.308274, -122.004112
Turn around at the 4,300-foot highpoint; retrace your route to the trailhead.
Views of Mt. Hood
Location: 45.307976, -122.003474
Bonanza Trailhead
Location: 45.318837, -121.955371
Trail Sign
Location: 45.316373, -121.95535
Creek Crossing
Location: 45.316126, -121.954953
Second Creek Crossing
Location: 45.305849, -121.960639
Cheeney Creek
Location: 45.300567, -121.964609
Wildflowers
Location: 45.299222, -121.966417
Bonanza Mine
Location: 45.29723, -121.977317
Bonanza Mine
Location: 45.297162, -121.977285