Portland, OR: Devils Rest
In 6.2 miles, you'll visit two waterfalls and climb through old-growth forest to a wooded summit above the Columbia River Gorge.
Heading out the door? Read this article on the new Outside+ app available now on iOS devices for members! Download the app.
Start at the Wahkeena Falls Trailhead, and hike west for 450 feet to a switchback that swings to the east. At .2 mile, the trail crosses a stone bridge next to Wahkeena Falls, a 242-foot waterfall that cascades down lush cliffs. As the trail climbs steadily through old-growth forest, you'll pass several points that offer views across the Columbia Gorge into Washington. The second waterfall of the day, Fairy Falls, comes into view at mile 1. The trail leaves the Wahkeena Creek drainage 200 feet later, winds north, and ascends a ridge to Devils Rest Trail. From here, it's a 1.5-mile climb to the top of Devils Rest, a wooded outcropping with limited views. Drop your pack and enjoy the scenery before following the same route back to the trailhead.
Mapped by Trung Q. Le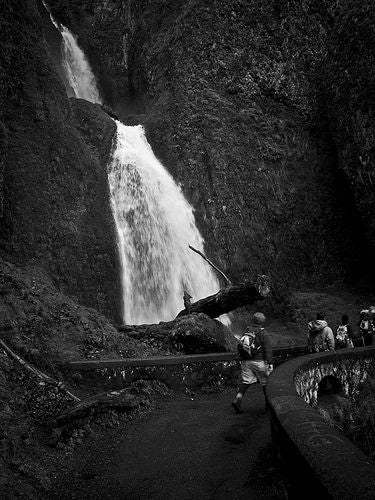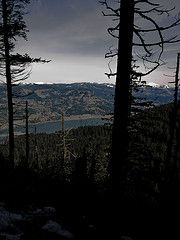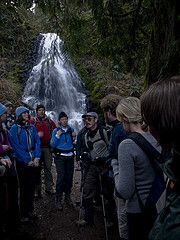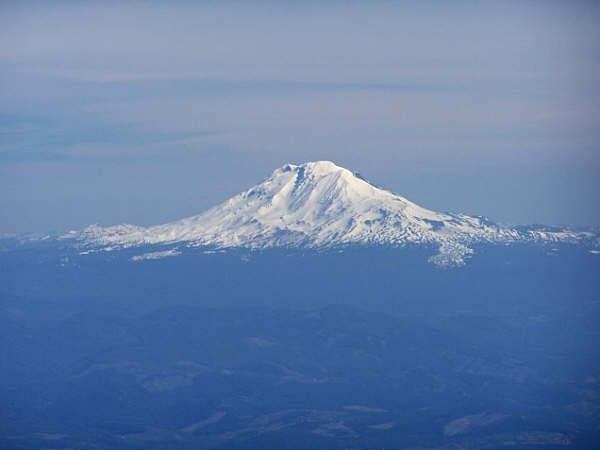 Trail Facts
Distance: 5.0
Miles from city center: 29
Waypoints
DRT001
Location: 45.5754165649414, -122.128074645996
Head west on Wahkeena Falls Trail. Path switchbacks to the east in 450 feet.
DRT002
Location: 45.5747413635254, -122.127548217773
Walk across a stone footbridge that crosses Wahkeena Falls, a 242-foot tiered waterfall that pours down basalt cliffs.
DRT003
Location: 45.5736694335938, -122.126472473145
Gaps between trees reveal views of the Columbia River Gorge. Look north: Wooded slopes rise behind the Columbia River, which separates Washington from Oregon. Ahead, trail winds to the south.
DRT004
Location: 45.5729103088379, -122.126457214355
Continue straight, heading south. Pass a spur trail on the right that leads to Lemmons Viewpoint (views of the Columbia River Gorge and Washington).
DRT005
Location: 45.5705108642578, -122.124778747559
Fairy Falls: This fan-shaped waterfall splashes down rocky cliffs. Take a breather on the bench near the falls. Next, continue southeast.
DRT006
Location: 45.5701675415039, -122.124336242676
Bear right @ 3-way junction (Vista Point Trail #419 on left may be closed due to fallen trees and eroded trails). In 50 feet, trail switchbacks to the left, heading north.
DRT007
Location: 45.5700569152832, -122.117942810059
Turn left @ T-junction on the Wahkeena Falls Trail (towards Multnomah Falls). Note: The trail on the right leads back to Fairy Falls and the trailhead. In 100 feet, turn right onto the Devils Rest Trail #420C; switchback climb ahead.
DRT008
Location: 45.5630378723144, -122.122703552246
Look for the glacier-covered slopes of Mount Adams in the distance to the northeast.
DRT009
Location: 45.5625610351562, -122.128479003906
Devils Rest (2,400 ft.): Although views are scarce from this wooded outcropping, grab a snack and enjoy the lush, mossy scenery before retracing your route to the trailhead.
Wahkeena Falls
Location: 45.5748138427734, -122.127426147461
Views of Wahkeena Falls from the footbridge.
Columbia River Gorge
Location: 45.5736274719238, -122.126388549805
Views to the north of the Columbia River Gorge and Washington.
Fairy Falls
Location: 45.5705108642578, -122.124732971191
A group in front of Fairy Falls.
Mount Adams
Location: 45.5630683898926, -122.122550964355
Mount Adams can be seen from the viewpoint.