Portland, OR: Burlington Loop
Keep your eyes peeled for bald eagles and cascade peak views on this 3-mile loop trail just minutes from downtown.
Heading out the door? Read this article on the new Outside+ app available now on iOS devices for members! Download the app.
Northwest of downtown Portland, the Tualatin Mountains are crisscrossed with old logging and service roads offering hikers unique, lesser-traveled hiking opportunities away from the often crowded lanes of Forest Park. The Burlington Loop, easily accessed off St. Helens Hwy 30, utilizes an unmaintained logging road that meanders first through second-growth forest, then skirts a 400-year old stand of Douglas fir and crosses gurgling Burlington Creek.
Start the trail at the gate on the left side of McNamee Road, descending 0.4 mile on gravel logging road to a fork. Follow soft trail for the next 1.1 miles as the path contours around the hillsides. At the southeastern extent of the loop, the trail u-turns and starts a gentle climb into older forest. After 0.25 mile you reach the 600′ high point of the loop. Begin descending the other side toward Burlington Creek where an interpretive sign offers area info. Continue another 0.5 mile opposite and above the creek catching views of Mount St. Helens as you return to the earlier intersection. Turn left to return to your starting point.
-Mapped by Eli Boschetto, Bosco Mountain Photo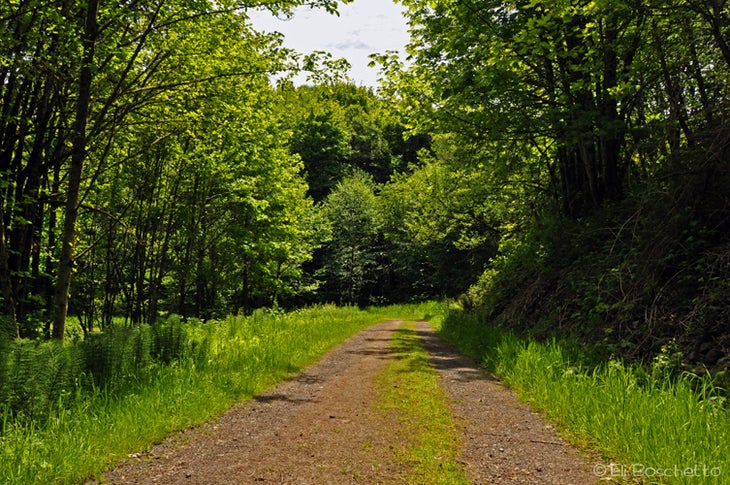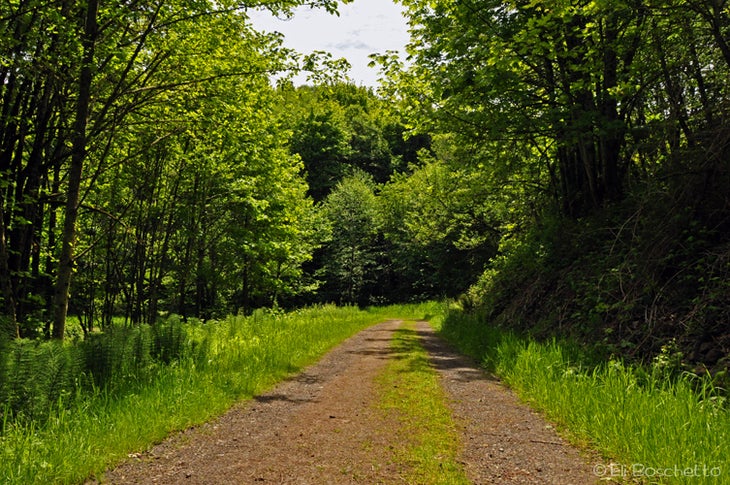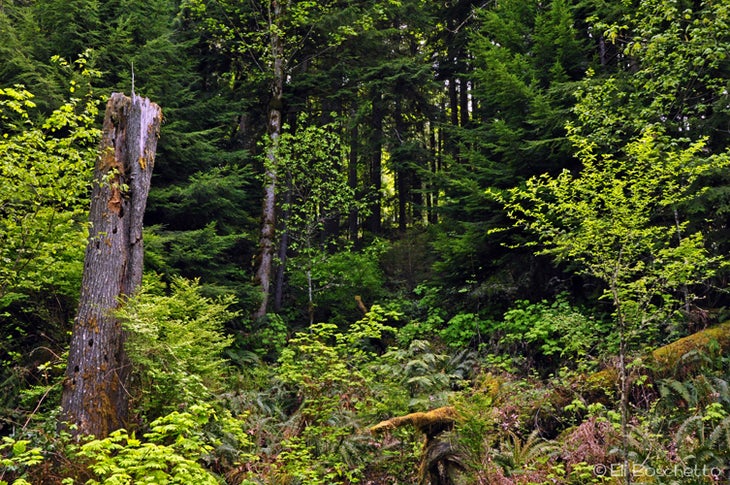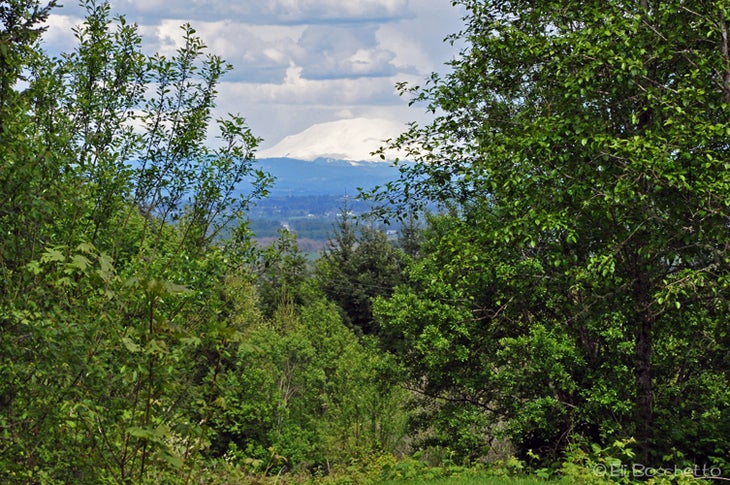 Trail Facts
Waypoints
BUR001
Location: 45.645136, -122.845921
Trailhead for Burlington Loop starts at the gate on the east side of McNamee Road.
BUR002
Location: 45.642563, -122.841375
Fork left at this trail junction; you'll return by the right fork.
BUR003
Location: 45.635317, -122.833114
Trail u-turns uphill. Do not descend onto quarry property by other path.
BUR004
Location: 45.637066, -122.844799
Burlington Creek crossing and interpretive sign.
Burlington Trail
Location: 45.641018, -122.840023
Wander an old logging road through second-growth forest.
Burlington Trail
Location: 45.635677, -122.834444
Climb to a 600′ high point, keeping watch for bald eagles and cascade mountain views.
Old Growth
Location: 45.635587, -122.840796
400-year old Douglas fir dominate the upper slopes of the Burlington Creek watershed.
Mountain View
Location: 45.639368, -122.844143
Mount St. Helens from the lower portion of Burlington Loop.