Portland, ME: Presumpscot River Paddle
This 5.4-mile paddle runs two rivers past stretches of undeveloped land, ending just short of a steep rapid. Bonus: Explore side trails from the riverbank.
Heading out the door? Read this article on the new Outside+ app available now on iOS devices for members! Download the app.
Mapped by Kari Bodnarchuk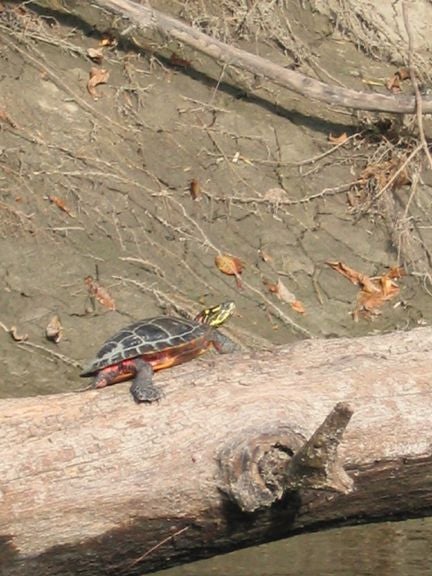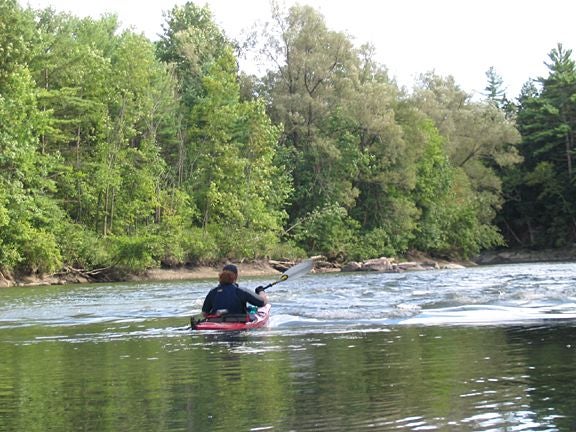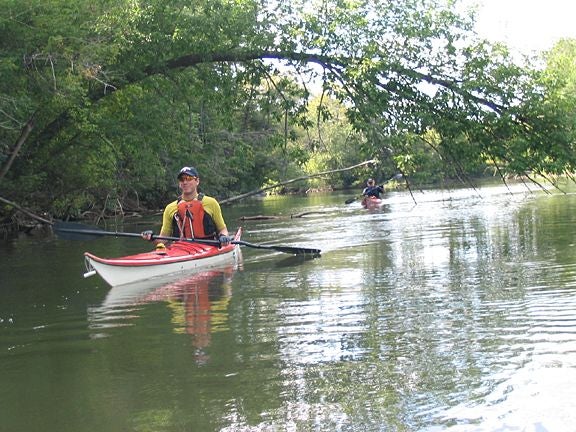 Trail Facts
Waypoints
PRP001
Location: 43.7241173, -70.3032303
Launch from muddy riverbank and point hull downstream. Turtles hang on downed trees along this wooded river stretch
PRP002
Location: 43.7286835, -70.2992172
River briefly snakes SE, then curves NE
PRP003
Location: 43.7311821, -70.2929993
Cottonwoods shade the river-carved banks
PRP004
Location: 43.7297707, -70.2889633
Turn L; this is a moderately challenging paddle against the current of the lovely Piscataqua River, passing fields and forests
PRP005
Location: 43.7332993, -70.2863312
Stay R @ fork; enter Piscataqua's East Branch under a sheltered arc of hardwoods
PRP006
Location: 43.7348671, -70.2874146
Retrace route to WPT 4; turn L @ T onto the Presumpscot. Optional: Continue paddling on East Branch and portage around natural dam of downed trees
PRP007
Location: 43.7280197, -70.2857819
Run class I-II rapids in shallow water under Maine Turnpike. Test your skills in larger rapids on R, or stay L for smoother ride
PRP008
Location: 43.7225494, -70.279686
Continue downstream. Optional dayhike: Steer R, and climb wooden steps to a riverside hiking trail (roughly 2.5 mi. long)
PRP009
Location: 43.7207489, -70.2732468
Land boat next to steps on R. Hike to overlook near Presumpscot Falls, a 4-ft. whitewater drop. Retrace route back to boat landing. Extra mileage: Portage several hundred feet around falls (steps lead to short dirt trail along river); paddle 4.5 mi. downriver into Casco Bay
Turtle
Location: 43.7244415, -70.3024445
©Kari Bodnarchuk
Presumpscot River
Location: 43.7265816, -70.3011475
©Kari Bodnarchuk
Presumpscot River Paddle
Location: 43.7258682, -70.3013763
©Kari Bodnarchuk