Portland, ME: Pleasant Mountain Loop
Cascading brooks, seasonal wildflowers, and picturesque ponds highlight this 5.1-mile loop through the thick forests of Maine to two summits.
Heading out the door? Read this article on the new Outside+ app available now on iOS devices for members! Download the app.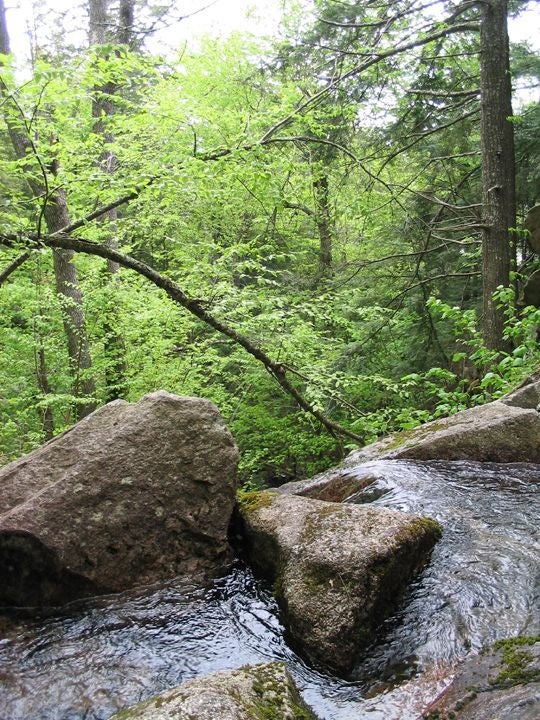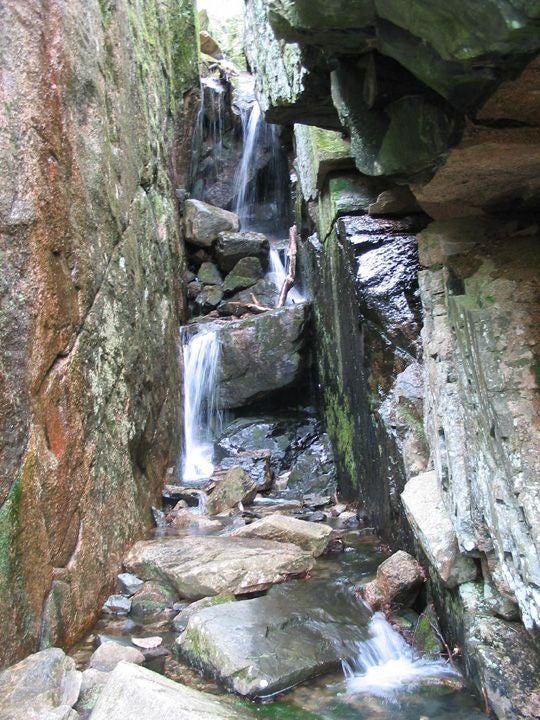 Trail Facts
Waypoints
PML001
Location: 44.0448989868164, -70.8036499023438
Follow Bald Peak Trail across several brooks, past lichen-covered boulders
PML002
Location: 44.0461006164551, -70.8100967407226
Short detour: Go L onto spur for rocky scramble to Needle's Eye, a cascading brook sandwiched in narrow chasm (slick rocks around brook). Then return to main trail for steep, rocky climb among azaleas up dry creekbed
PML003
Location: 44.043815612793, -70.8149795532226
Go L @ Sue's Way; trail climbs steeply through hemlocks
PML004
Location: 44.0400657653809, -70.8181991577148
Bald Peak (1,932 ft.); take in views of finger-shaped Moose Pond to E and the White Mtns. to W. Continue S along ridge speckled with wild violets
PML005
Location: 44.0288505554199, -70.8192138671875
In 500 ft., turn L @ T; head S past wooden storm shelter
PML006
Location: 44.0270500183106, -70.8223342895508
Pleasant Mtn. (2,006 ft.). From tower, head SW past 2 huts; take blue-blazed Ledges Trail down steep rock slabs
PML007
Location: 44.0248680114746, -70.8204193115234
Straight @ jct. with MacKay Pasture Trail; path winds along rock ledges
PML008
Location: 44.0237503051758, -70.8096466064453
Short scramble on uneven, debris-covered terrain. Maneuver around downed trees; several unmarked paths crisscross route. Keep straight, then cross 2 small brooks
PML009
Location: 44.0244331359863, -70.797737121582
Turn L for pleasant 1.5-mi. walk on Mountain Rd.
PML010
Location: 44.03125, -70.8008346557617
Continue N to complete loop; catch glimpses of Moose Pond
Scenic views near Needle's Eye
Location: 44.0447540283203, -70.8097534179688
©Kari Bodnarchuk
Needle's Eye
Location: 44.0452041625977, -70.8101119995117
©Kari Bodnarchuk