Portland, ME: Casco Bay Paddle
Paddle to an old military fort and visit several quaint Down East islands on this 6.8-mile trip around the rocky fingers of Maine's coast.
Heading out the door? Read this article on the new Outside+ app available now on iOS devices for members! Download the app.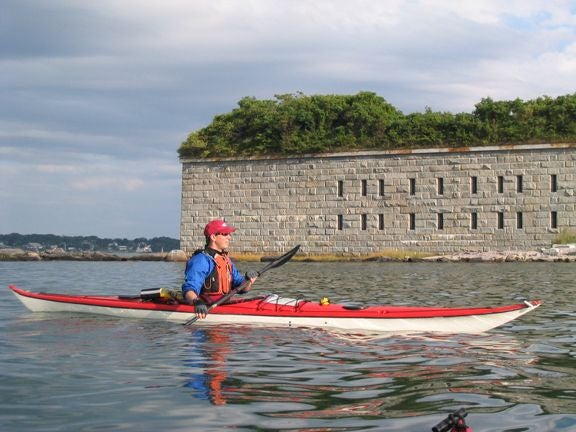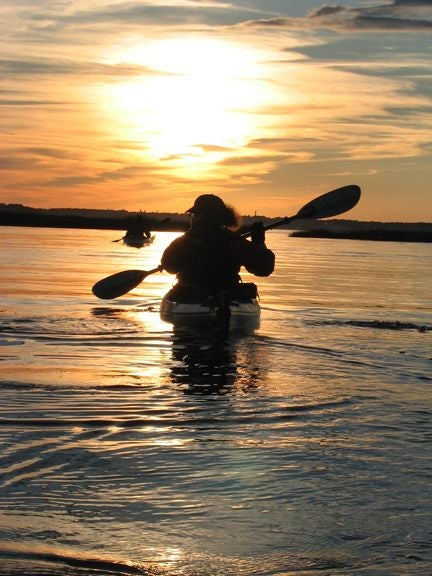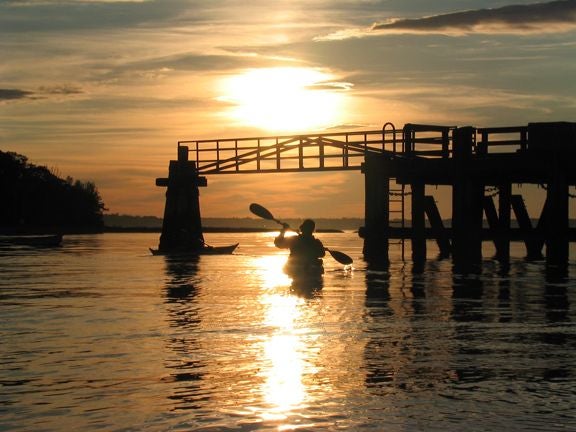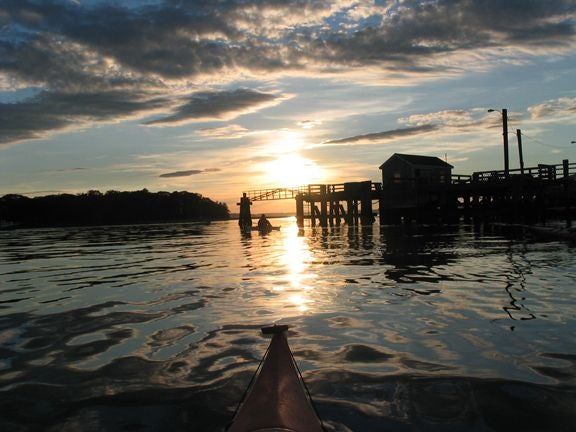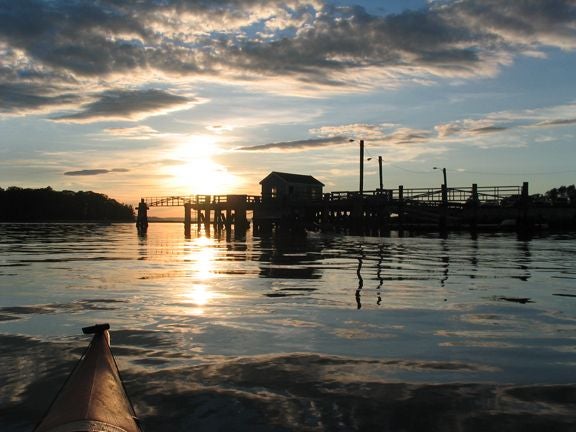 Trail Facts
Waypoints
CAS001
Location: 43.670467, -70.241569
Set out SE past Pomroy Rock into a bustling waterway (tankers, ferries, lobster buoys). Open water can get choppy
CAS002
Location: 43.667088, -70.229416
Point bow SE to island fortress ahead; keep blinking daymark on Diamond Island Ledge to starboard
CAS003
Location: 43.663899, -70.221985
Circumnavigate to inlet on NE side and explore 142-year-old Fort Gorges on foot (climb stairs for harbor views); head due E
CAS004
Location: 43.663444, -70.213013
At SW tip of Little Diamond Island, bear SE toward Peaks Island-look for big dock and sign
CAS005
Location: 43.656395, -70.19915
Sandy, mussel shell-covered beaches to L of Forest Island Landing. Stroll main village or snack @ local market
CAS006
Location: 43.662785, -70.199081
Follow sandy coast NE
CAS007
Location: 43.669483, -70.192398
Pass Trefethen Club, perched on pylons; bear NE along shore
CAS008
Location: 43.67403, -70.186089
In WWII, strait between Pumpkin Nob and Peaks Island held submerged nets to protect harbor from U-boats; enjoy wide, ocean-and-isle views, then turn L (strong current)
CAS009
Location: 43.670341, -70.199989
Great Landing: To L, spot wrecked schooner Maquoit juts up near NE point of Little Diamond Island; continue W through Diamond Island Pass (navigable sandbar @ low tide) and turn WSW toward mainland
CAS010
Location: 43.67136, -70.213654
Use caution in busy main channel; return .8 mi. to WPT 2 and backtrack to launch. Sunsets turn horizon crimson
Casco Bay Paddler
Location: 43.664395, -70.222979
©Kari Bodnarchuk
Sunset
Location: 43.673138, -70.188866
©Kari Bodnarchuk
Glassy Waters
Location: 43.67355, -70.188202
©Kari Bodnarchuk
Casco Bay Paddle
Location: 43.673718, -70.187294
©Kari Bodnarchuk
Water Views
Location: 43.673966, -70.18663
©Kari Bodnarchuk