Portland, Maine: Traveler Mountain Loop
Bag three peaks in virtual solitude in the middle of summer on this gem atop Baxter State Park in Maine.
Heading out the door? Read this article on the new Outside+ app available now on iOS devices for members! Download the app.
Usually when planning a hike in the middle of July, scheduling an early start is a good idea. This is partly to contend with the crowds, as it is mid-summer also doubles as peak hiking season in many areas of the country. This is not the case on the Traveler Mountain Loop in Maine's Baxter State Park. Be ready for solitude. BY MATT MILLS
Are you a peak bagger? A backpacker? A day hiker? It doesn't matter, the Traveler Mountain Loop hike has a little something for everyone. And if you're into it all — even better.
This loop hike literally has it all: hiking alongside water, balancing on logs to get through boggy sections of trail, scrambling up steep, rocky sections of trail, traversing exposed ridges, climbing scree fields, peak bagging, and strolling through peaceful forested sections of trail.
In order, this 10-mile circuit will take you to the summit of Peak of the Ridges, Traveler Mountain, and North Traveler Mountain. What's in between these three peaks is no bore, either, as the trail brings surprises every half-mile or so.
Expect a long day on the trail to complete this loop — up to 10 hours depending on hiking speed and conditions. Worst-case scenario? You finish the hike in far fewer than 10 hours and spend your unexpected free time floating on South Branch Pond in a $1 rental canoe.
Hike Stats
Distance: 10 miles
Elevation change: 3,500 feet
Time: 8 hours
Distance from Portland, ME: 3 hours
More info:Traveler Mountain Loop in Baxter State Park
Prepare
1. This hike has a lot of elevation gain and loss, so prepare for a long day on the trail.
2. Much of this hike is exposed on ridges, so prepare for all weather conditions.
Explore
Mile 0.0: Begin at the Pogy Notch Trailhead at the South Branch Pond Campground and follow Pogy Notch as it largely traces the South Branch Pond's perimeter.
1.4: Leave the Pogy Notch Trail begin ascending the Center Ridge Trail toward Peak of the Ridges.
3.5: After a couple miles of steep, rocky trails, reach Peak of the Ridges.
4.7: Just over a mile of largely exposed climbing over mixed terrain – including a section known as the Little Knife Edge (little relative to Katahdin's infamous nearby Knife Edge), takes you to the summit of Traveler Mountain.
7.2: Follow Traveler Mountain Trail for approximately 2.5 miles through varied terrain, including exposed ridges and open scree fields to the summit of North Traveler Mountain.
10.2: From the summit of North Traveler Mountain, take the North Traveler Trail toward South Branch Pond for the final (approximate) 3 miles, again through varied terrain.
Earn
1. See a perspective of Baxter State Park that not many take in (relatively speaking).
2. A lot of ridge walking means a lot of views. Bring a good camera.
3. Solitude. Even if this loop has a few other groups hiking it on your day, you will have long stretches of quiet.
4. Some quality time on South Branch Pond with a cheap rental canoe.
This Trip
Month: July
Weather: Hot and humid; Blue skies and temperatures in the 80's
More info: South Branch Pond Campground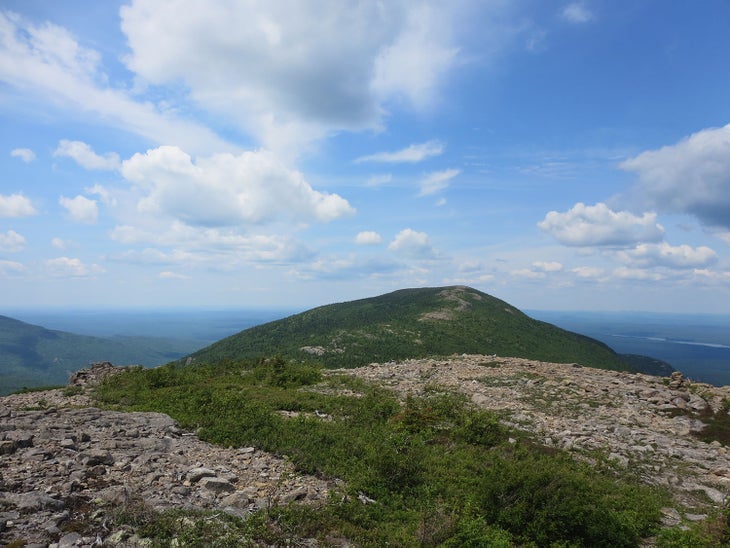 Traveler Mountain Loop [Photo by Matt Mills]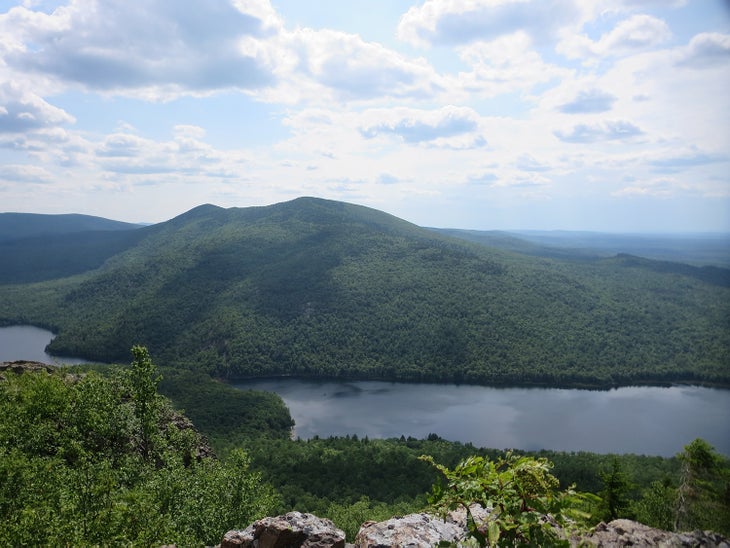 Traveler Mountain Loop [Photo by Matt Mills]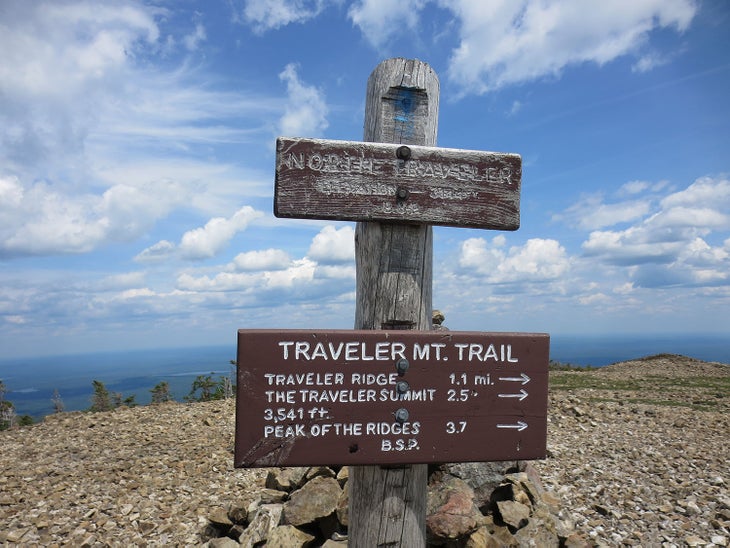 Traveler Mountain Loop [Photo by Matt Mills]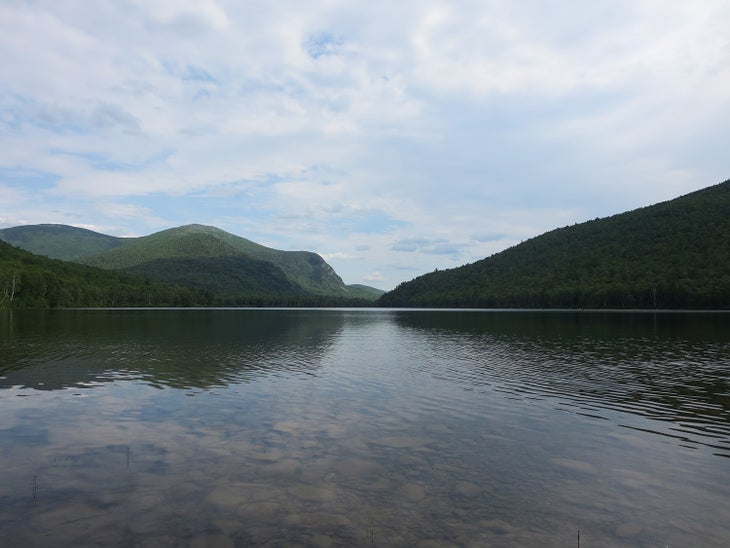 Traveler Mountain Loop [Photo by Matt Mills]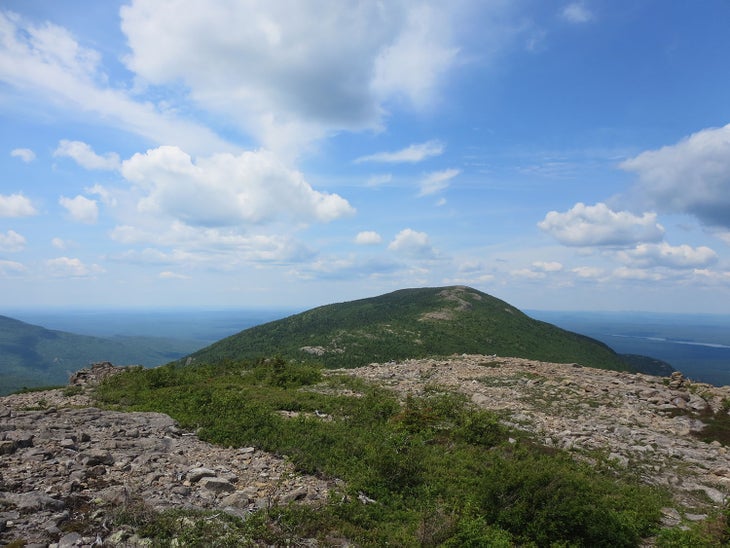 Traveler Mountain Loop [Photo by Matt Mills]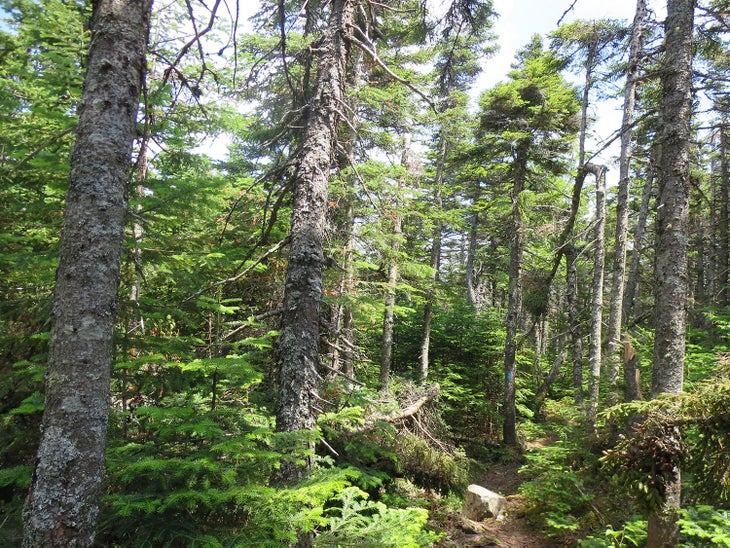 Traveler Mountain Loop [Photo by Matt Mills]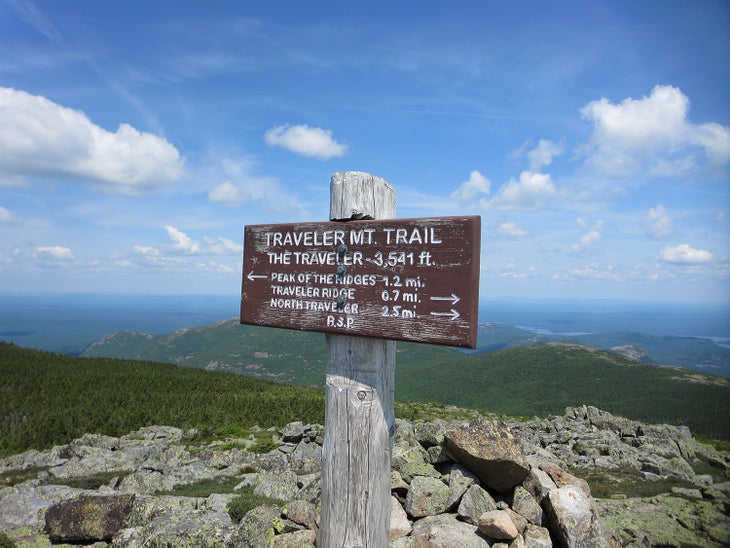 Traveler Mountain Loop [Photo by Matt Mills]
Traveler Mountain Loop [Photo by Matt Mills]
Trail Facts
State: ME
City: Portland
Distance: 0.0
Land Type: State Park