Portland, Maine: South Branch Mountain Loop
Find complete solitude and expansive views on one of Baxter State Parks lesser known and lesser traveled loop hikes.
Heading out the door? Read this article on the new Outside+ app available now on iOS devices for members! Download the app.
With a mountain by the name of Black Cat Mountain en route, I half-expected to find a bit of mischief on the South Branch Mountain loop hike. While no real mischief came to be, I did find complete solitude on a Sunday morning in the middle of summer. BY MATT MILLS
The South Branch Mountain Loop – also known by some as the Black Cat Mountain Loop – is a six-mile circuit that sits in the northern part of Maine's Baxter State Park (BSP). The northern part of BSP is known to be lesser traveled due to the fact that famed Mount Katahdin – and the very last stretch of the Appalachian Trail – lies in the southern end of the park. Because of Katahdin's fame, the majority of Baxter State Park visitors spend time in the south end of the park.
With trailhead access at the South Branch Pond Campground, getting to the start of this loop hike took little effort. But a small effort paid big dividends in the form of complete solitude – par for the course in northern Baxter State Park. I hiked this route on a Sunday morning in the middle of July and came across exactly zero hikers on the trail. Granted, I did begin this hike around 6 a.m., but, regardless, solitude-seekers look no further than the South Branch (Black Cat) Mountain Loop in Maine's Baxter State Park.
Sure, I had to contend with wet trails, muggy weather and limited visibility on that mid-July morning, but I wasn't complaining.
Hike Stats
Distance: 6 miles
Elevation change: 1900 feet
Time: 4 hours
Distance from Portland, ME: 3 hours
More info:South Branch Mountain Trail
Prepare
1. This is bear country. Come prepared.
2. Don't forget the camera, this hike give a great perspective of northern Baxter State Park.
Explore
Mile 0.0: Begin at the South Branch Mountain trailhead directly behind the Ranger Station and immediately rock-hop across a small stream.
0.5: Take a hard left and continue up South Branch Mountain Trail on increasingly steep trail.
1.7: Reach the northern summit of South Branch Mountain, also known as Black Cat Mountain.
2.5: Descend into a saddle from the northern summit and subsequently ascend onto the higher southern summit.
4.0: From the southern summit, descend sharply on varying rocky and forested terrain to South Branch Pond.
4.2: Follow a short, soggy, log-aided section of the trail that follows to the pond to the junction with Pogy Notch Trail.
6.0: Follow Pogy Notch Trail back to the South Branch Pond Campground to complete the loop.
Earn
1. Solitude in its fullest form.
2. Excellent views of South Branch Pond and other nearby mountains, like Traveler Mountain.
This Trip
Month: July
Weather: Hot and humid; Damp, early-morning hike after a rainy night.
More info: South Branch Pond Campground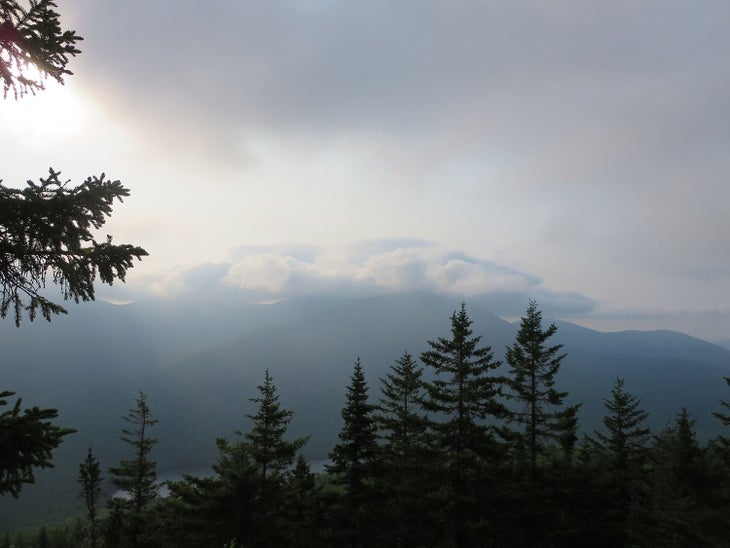 South Branch Mountain Loop [Photo by Matt Mills]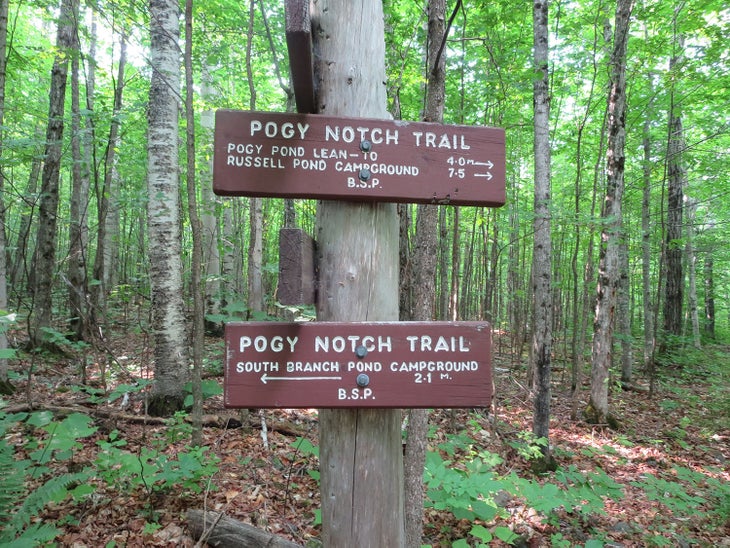 South Branch Mountain Loop [Photo by Matt Mills]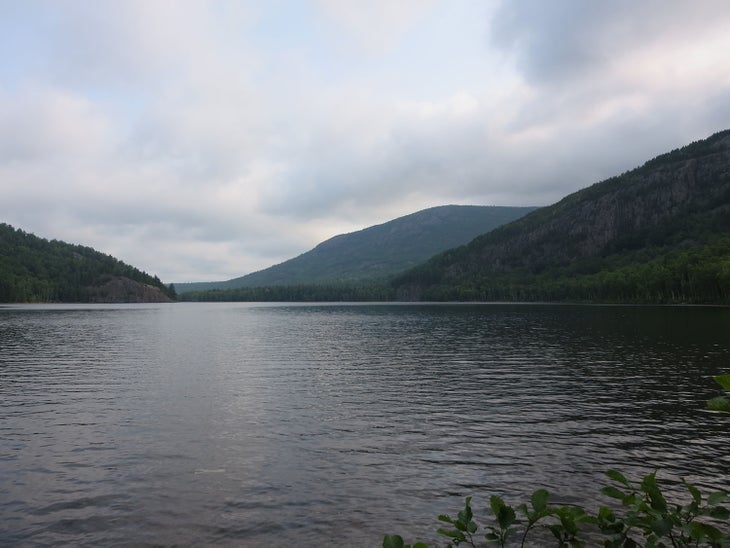 South Branch Mountain Loop [Photo by Matt Mills]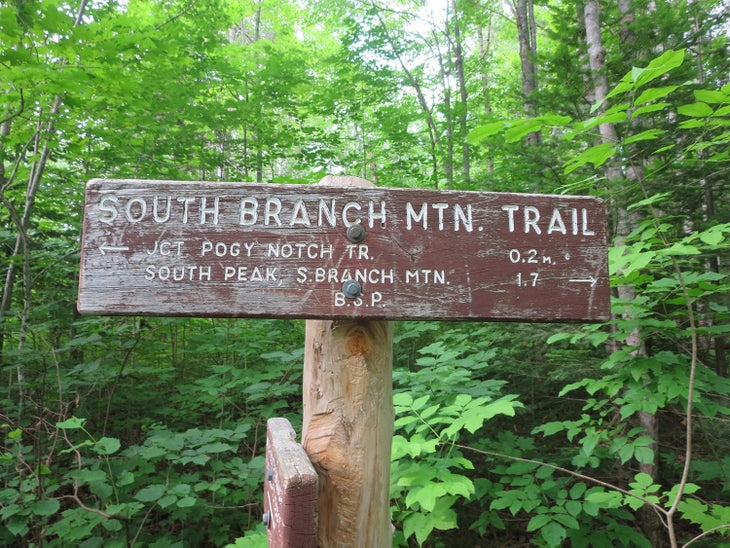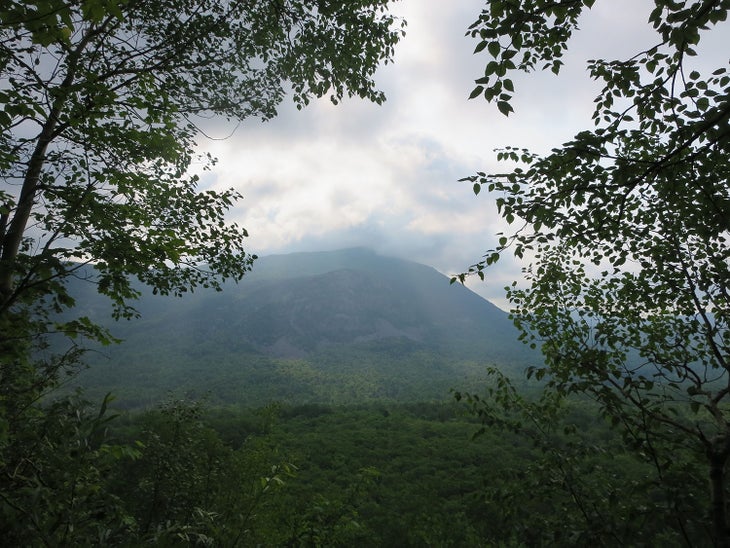 South Branch Mountain Loop [Photo by Matt Mills]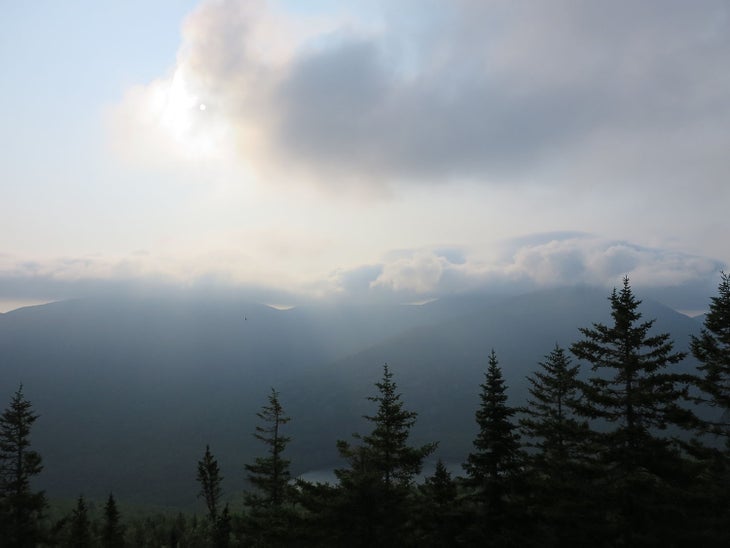 South Branch Mountain Loop [Photo by Matt Mills]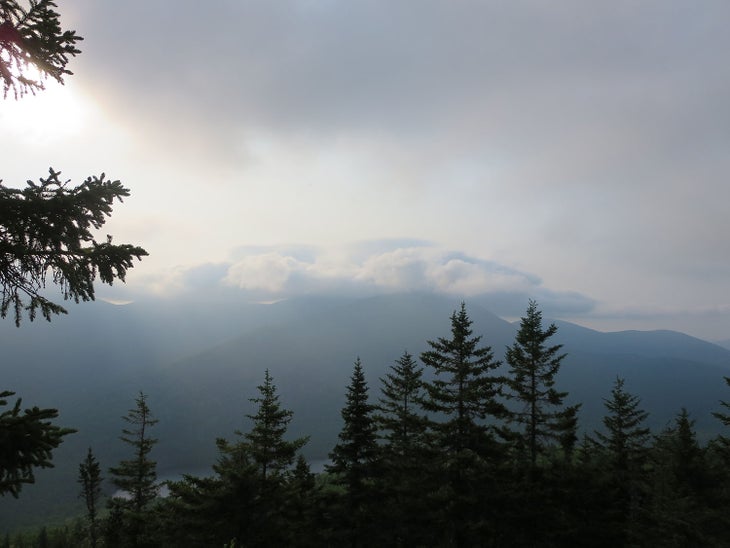 South Branch Mountain Loop [Photo by Matt Mills]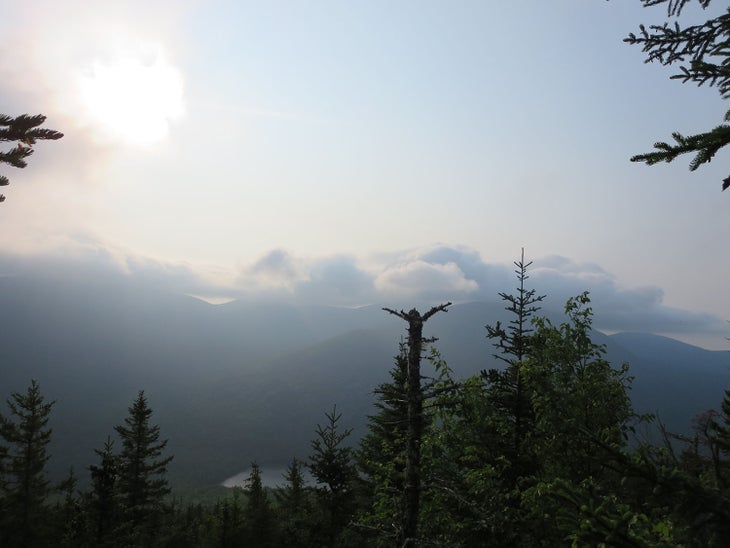 South Branch Mountain Loop [Photo by Matt Mills]
Trail Facts
State: ME
City: Portland
Distance: 0.0
Land Type: State Park