Portland: Hawk Mountain
For a mere 4.6-mile investment, you get a protected summit in Mt. Hood National Forest, and a rustic cabin serves as a relaxing base camp.
Heading out the door? Read this article on the new Outside+ app available now on iOS devices for members! Download the app.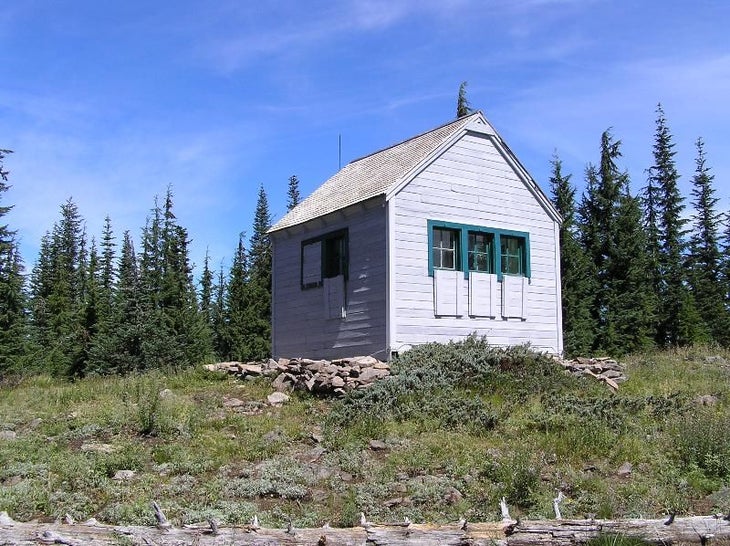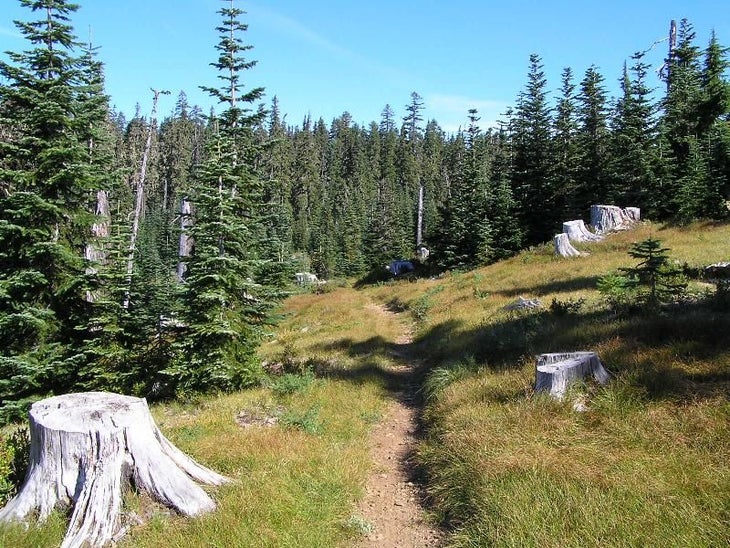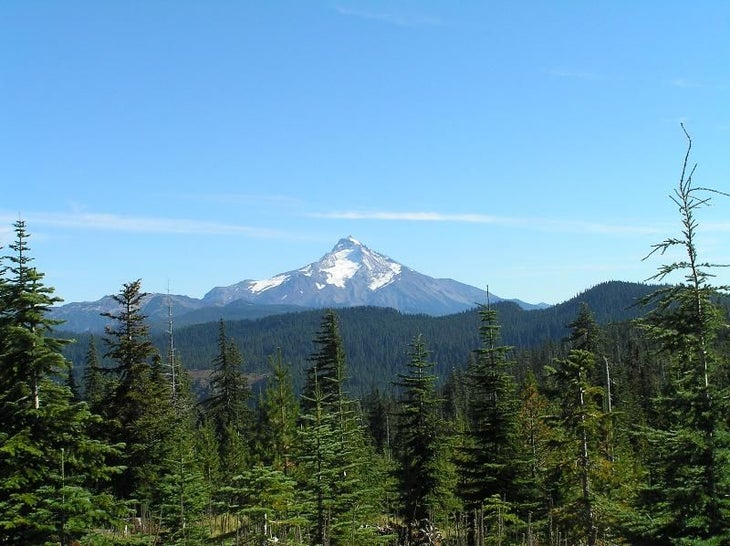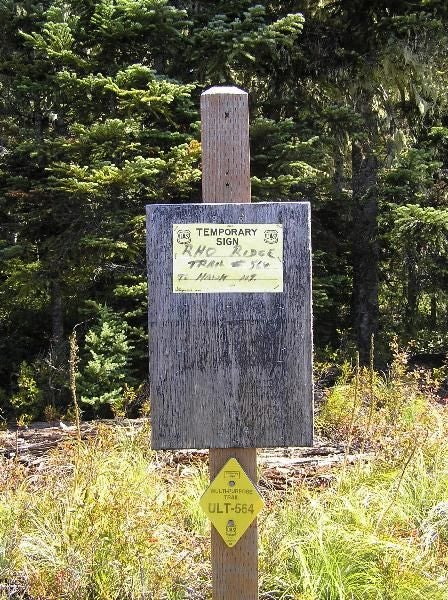 Trail Facts
Waypoints
Hawk Summit
Location: 44.8567848205566, -121.94506072998
The simple, but cozy lookout cabin on Hawk Mtn. welcomes hikers for an afternoon or evening
© Jim Scott
Pine lined trail
Location: 44.8518218994141, -121.947456359863
A fragrant pine forest blankets most of the route
© Jim Scott
Mt. Jefferson
Location: 44.8424339294434, -121.943649291992
Mt. Jefferson sitting peacefully on the south horizon
© Jim Scott
Trailhead Sign
Location: 44.8405265808106, -121.94701385498
Trailhead
© Jim Scott
HWK001
Location: 44.8407096862793, -121.947196960449
Head E on Rhododendron Ridge Trail #564 through former clearcut that's now sprouting young evergreen
HWK002
Location: 44.8426399230957, -121.943801879883
Begin gradual switchbacks; soon, S views frame the mighty flanks of Mt. Jefferson
HWK003
Location: 44.8459701538086, -121.945999145508
Enter recent clearcut; young pine and fir are the first to emerge
HWK004
Location: 44.8466110229492, -121.946998596191
Go straight; mature mixed forest casts deep shadows over trail
HWK005
Location: 44.8476905822754, -121.946899414062
Trail summits ridgeline before gradually descending through understory of huckleberry bushes
HWK006
Location: 44.8519401550293, -121.94709777832
Old Twin Meadows Trail (not maintained) joins on R; continue straight
HWK007
Location: 44.8556289672852, -121.949501037598
Listen for piped spring on R; refill water from delicious spray
HWK008
Location: 44.8575286865234, -121.950401306152
Trail skirts R side of Round Meadow, a route traveled by local elk
HWK009
Location: 44.8587417602539, -121.950798034668
Turn R @ unmarked junction on Hawk Mtn. Trail #564A, which climbs steeply to summit
HWK010
Location: 44.8584594726562, -121.946899414062
Go R as trail gains to ridgeline; to N, the distant glint of Mt. Hood
HWK011
Location: 44.8569183349609, -121.944801330566
Hawk Mtn. summit (5,777 ft.); find welcoming 1-room cabin overlooking Mt. Jefferson (built in '30s for fire lookout person) open to hikers on first-come basis