Pinnacles National Monument: High Peaks Trail
Explore a once-active seismic hotbed of sheer canyons and towering spires on this 4.5-mile loop. Bird bonus: See California condors up close.
Heading out the door? Read this article on the new Outside+ app available now on iOS devices for members! Download the app.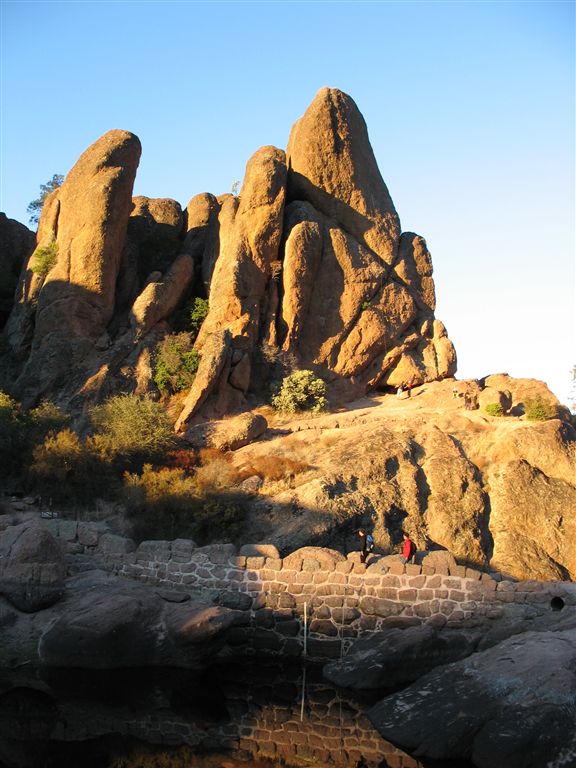 ©Jack Haskel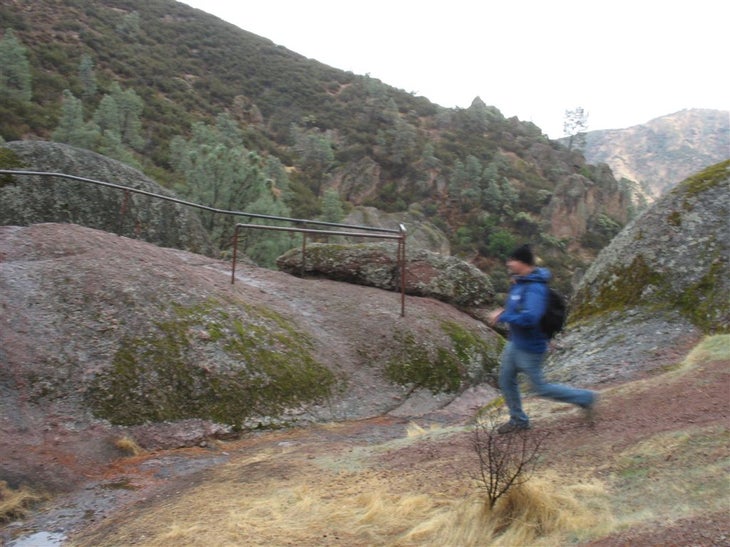 ©Jack Haskel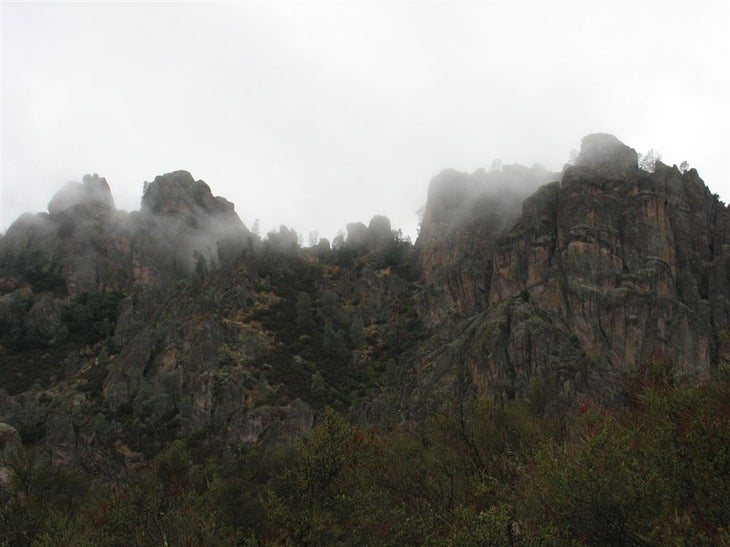 ©Jack Haskel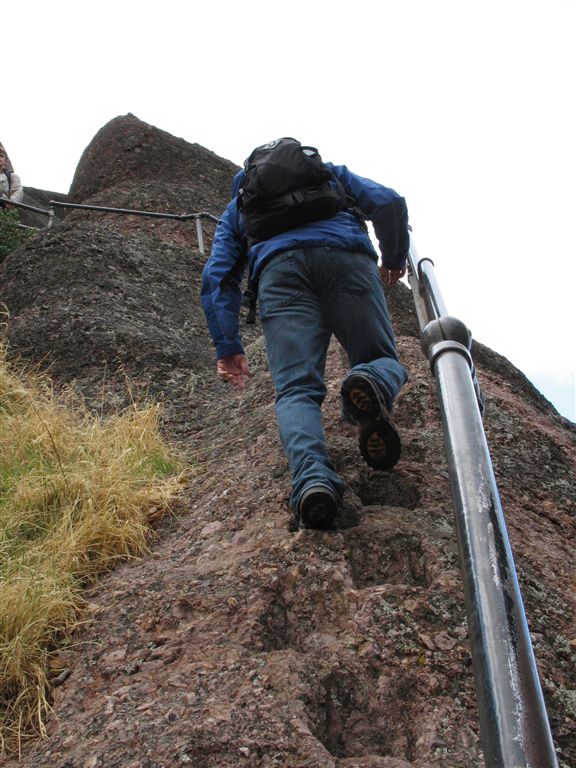 ©Jack Haskel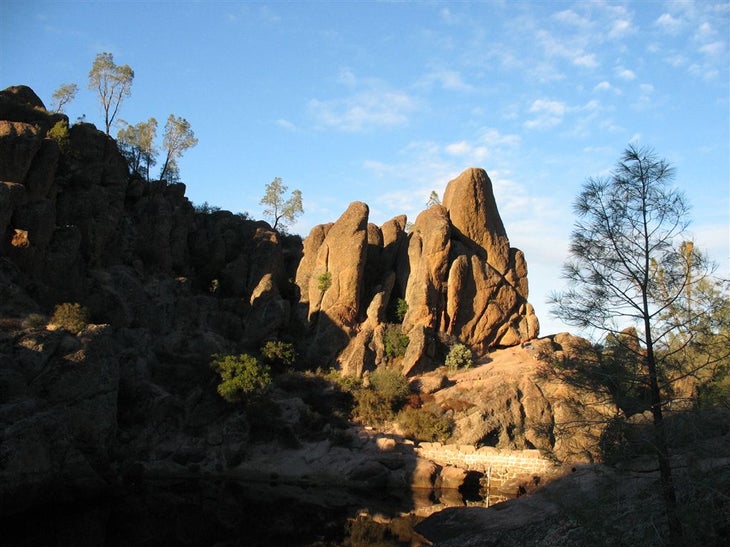 ©Jack Haskel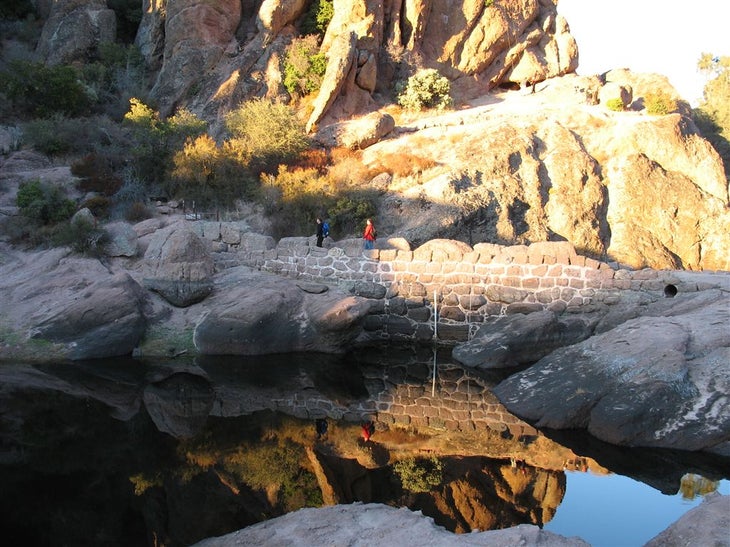 ©Jack Haskel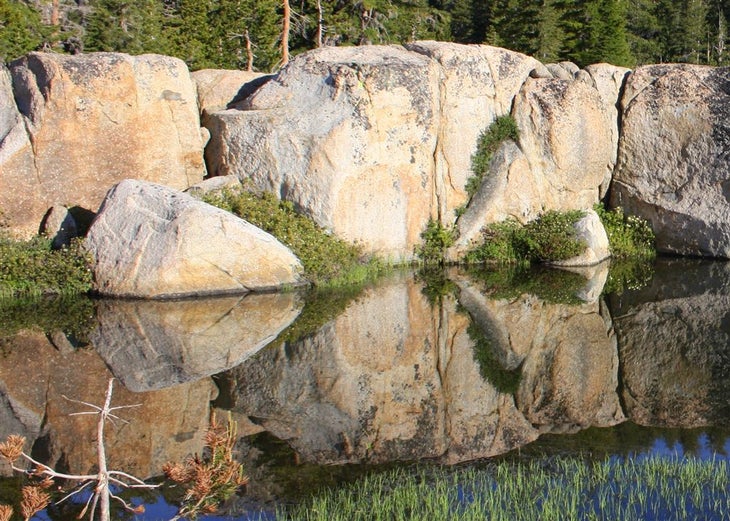 ©Jack Haskel
Trail Facts
Waypoints
CHL001
Location: 36.4812660217285, -121.181480407715
From Bear Gulch trailhead, head NW on Condor Gulch Trail up switchbacks with chaparral, wild sage, and rosemary
CHL002
Location: 36.4852485656738, -121.192367553711
Condor Gulch Overlook (2,545 ft.): From ledge, peer S over eroded curves of the Little Pinnacles and N to Hawkins Peak. To continue, head E then N along ridge
CHL003
Location: 36.4898338317871, -121.191215515137
L @ T onto High Peaks Trail; views open N over the Balconies, an 800-ft. dome of cracked pink cliffs
CHL004
Location: 36.4885330200195, -121.198486328125
L @ Y; begin traverse over the jumbled formations of Pinnacle Rocks-look for California condors coasting on updrafts
CHL005
Location: 36.4863510131836, -121.198181152344
Not for acrophobes: Cut across knife-edge of the High Peaks on a dizzying section chiseled out of breccia layers formed by lava and ash from the Pinnacles Volcano
CHL006
Location: 36.481616973877, -121.199264526367
L @ T to start steep descent of narrow gorge; bench offers views W over Salinas Valley and rugged Coast Range
CHL007
Location: 36.4772148132324, -121.18726348877
R @ Y onto Rim Trail; in spring, CA poppies and lupine streak the hillsides
CHL008
Location: 36.472900390625, -121.187469482422
Bear Gulch Reservoir, cradled in auburn rocks. Go L below dam into dark tunnel created by toppled boulders, now home to Townsend's big-eared bats. (Headlamp required)
CHL009
Location: 36.4757347106934, -121.186218261719
R @ T onto Moses Spring Trail
CHL010
Location: 36.4776153564453, -121.185401916504
R @ Y, still on Moses Spring Trail; continue .4 mi. through sycamores to car
Sandstone spires
Location: 36.4725456237793, -121.188163757324
©Jack Haskel
Sandstone trails
Location: 36.4851036071777, -121.191795349121
©Jack Haskel
Misty Rock Wall
Location: 36.4853477478027, -121.192092895508
Headwall of Hawkins Peak pokes through the fog. ©Jack Haskel
Climbing the rail
Location: 36.4863052368164, -121.198051452637
Chiseled steps and a metal rail help aid the traverse across the vertigo-inducing High Peaks section. ©Jack Haskel
Pinnacles in the sky
Location: 36.4726448059082, -121.187156677246
©Jack Haskel
Reservoir
Location: 36.475757598877, -121.188629150391
©Jack Haskel
Reflection
Location: 36.4726448059082, -121.187553405762
©Jack Haskel