Phoenix: Shaw Butte-North Mountain Loop
You'll climb nearly 1,300 feet and bag two neighboring peaks by the end of this 7.1-mile lasso loop in Phoenix Mountains Preserve.
Heading out the door? Read this article on the new Outside+ app available now on iOS devices for members! Download the app.
-Mapped by Bob Wold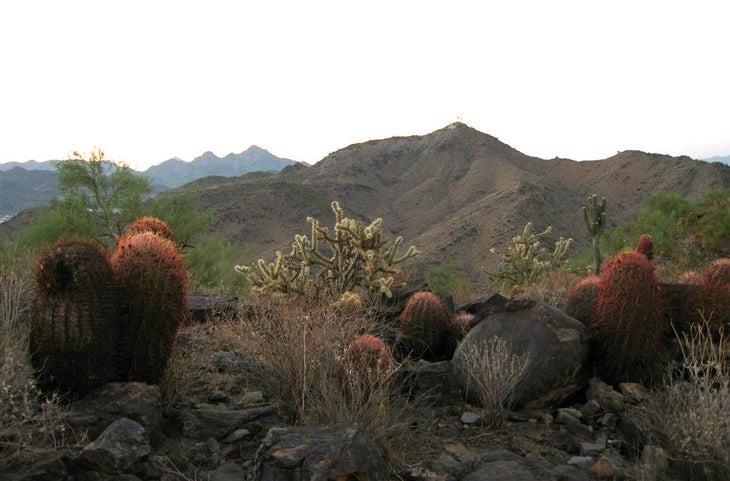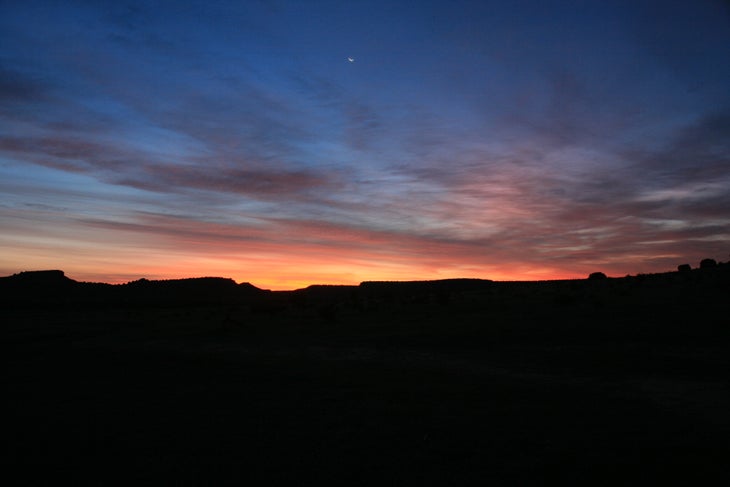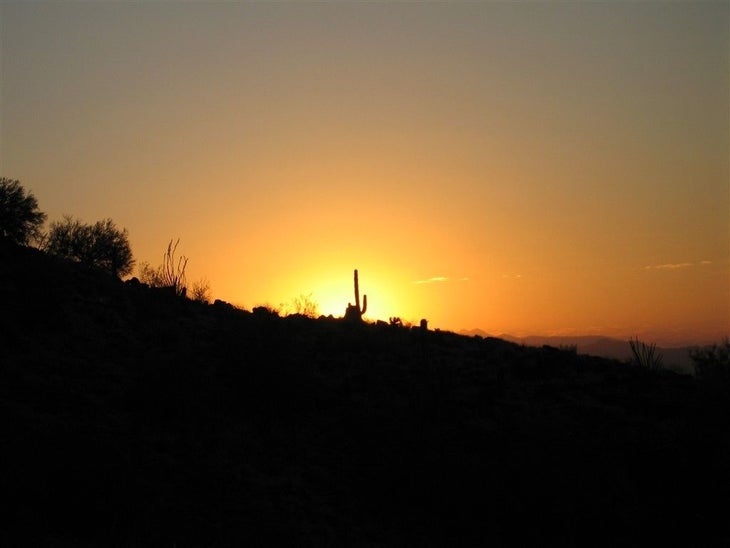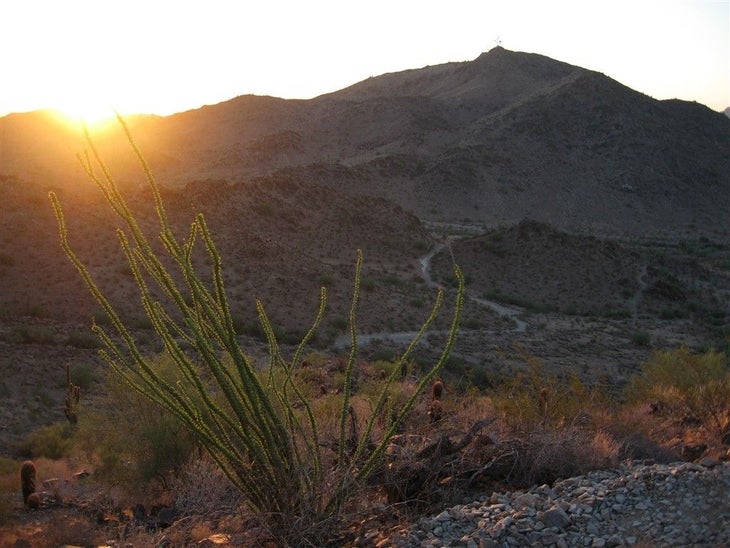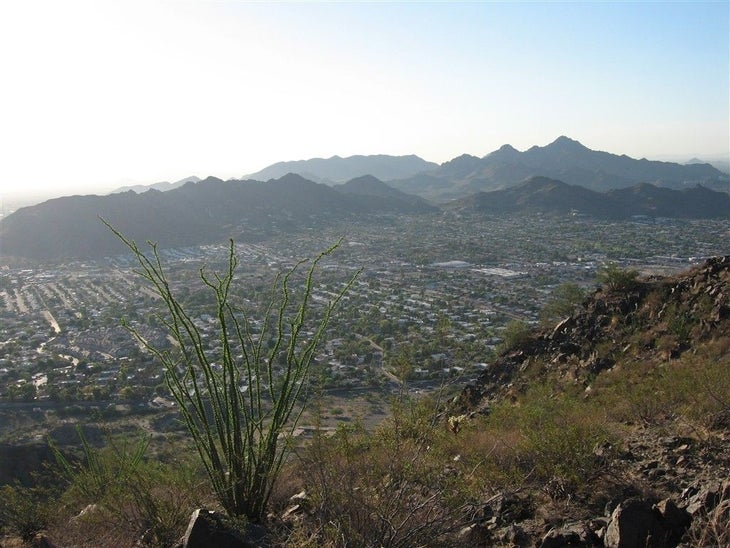 Trail Facts
Distance: 11.5
Miles from city center: 17
Waypoints
SNC001
Location: 33.59826, -112.066735
From parking area, head SW on side trail; in 250 ft., R @ T onto Trail 100
SNC002
Location: 33.598461, -112.070602
Bear R @ Y, hiking NW. In .3 mi., turn R @ T onto Trail #306 to start loop
SNC003
Location: 33.603649, -112.074501
Pass trailhead on R, then go L @ 4-way onto 4×4 road. In .2 mi., road zigs L for ridgeline climb past barrel cactus, ocotillo
SNC004
Location: 33.595268, -112.086494
Turn L @ Y for .2-mi. push to Shaw Butte, an exposed flattop spiked with radio towers
SNC005
Location: 33.593951, -112.086677
Shaw Butte (2,149 ft.): Look out across Valley of the Sun, ringed by distant ridgelines; retrace to WPT 4, turn L
SNC006
Location: 33.589748, -112.087601
Turn L @ T for descent E; ignore roads that cross path. In .4 mi., L @ T onto Trail 100. Go .2 mi. more and bear R @ Y (stay on 100)
SNC007
Location: 33.594131, -112.073196
Turn R @ 3-way onto Trail 100a. In .4 mi., turn R @ 3-way onto trail winding S
SNC008
Location: 33.589377, -112.066863
Bear R @ Y onto paved North Mtn. Summit Rd.
SNC009
Location: 33.587686, -112.066939
Turn R to stay on road. In 400 ft., trail curves to SW in scrubby foothills
SNC010
Location: 33.585171, -112.072098
North Mtn. (2,104 ft.): Squaw Peak's folds break up cityscape to SE; retrace steps to WPT 7 and turn R (N) onto Trail 100
SNC011
Location: 33.597889, -112.071999
Turn R @ 4-way; retrace steps to parking lot
Cacti
Location: 33.595833, -112.08078
©Bob Wold
Sunrise
Location: 33.594662, -112.084068
©Bob Wold
Backlit Saguaro
Location: 33.593285, -112.088074
©Bob Wold
Ocotillo at sunrise
Location: 33.591335, -112.087685
©Bob Wold
Views from North Mountain
Location: 33.585428, -112.072037
©Bob Wold