Phoenix, AZ: Siphon Draw Trail
Go from rocky canyons to desert slickrock to an off-trail overlook with five-star views on this 5.6 mile-trek starting in Lost Dutchman State Park.
Heading out the door? Read this article on the new Outside+ app available now on iOS devices for members! Download the app.
Mapped by Steffan Fay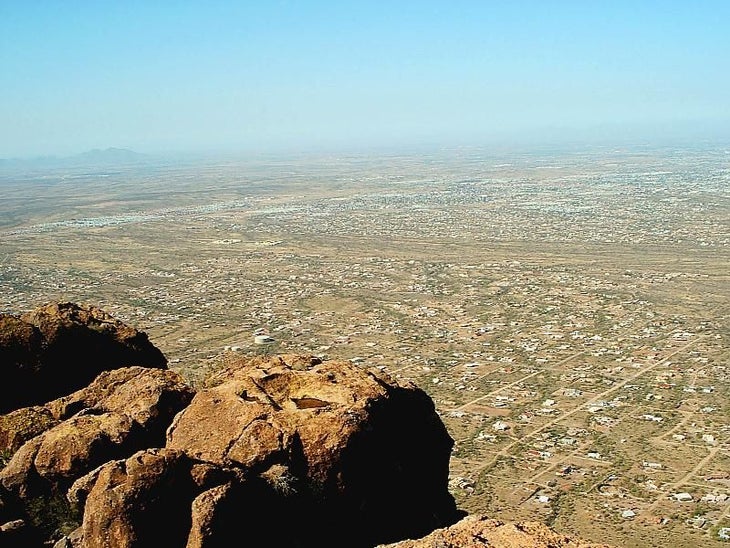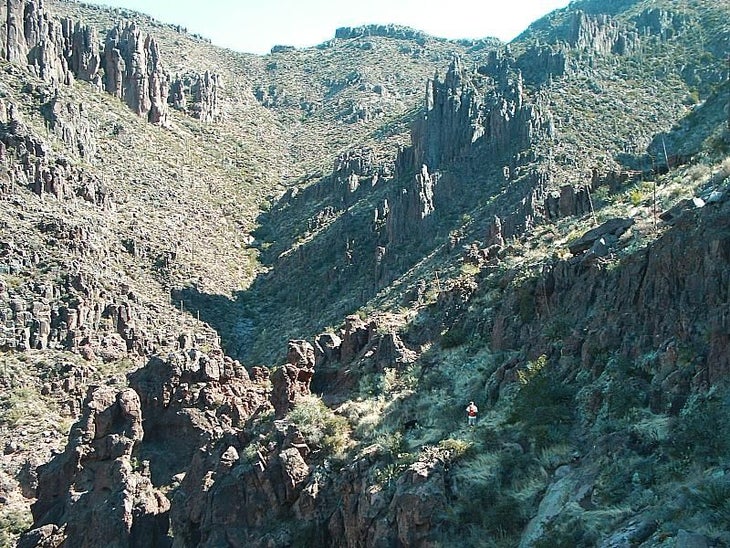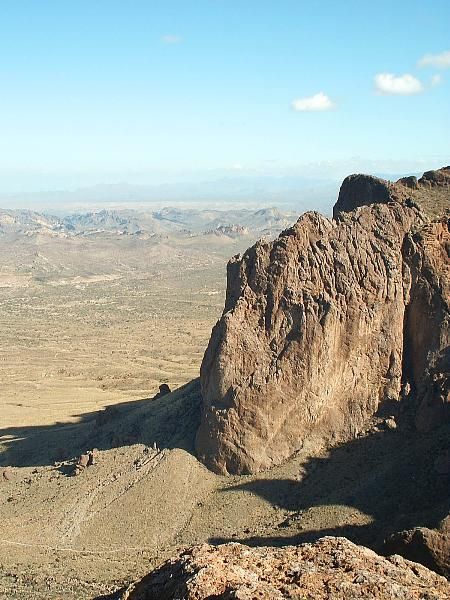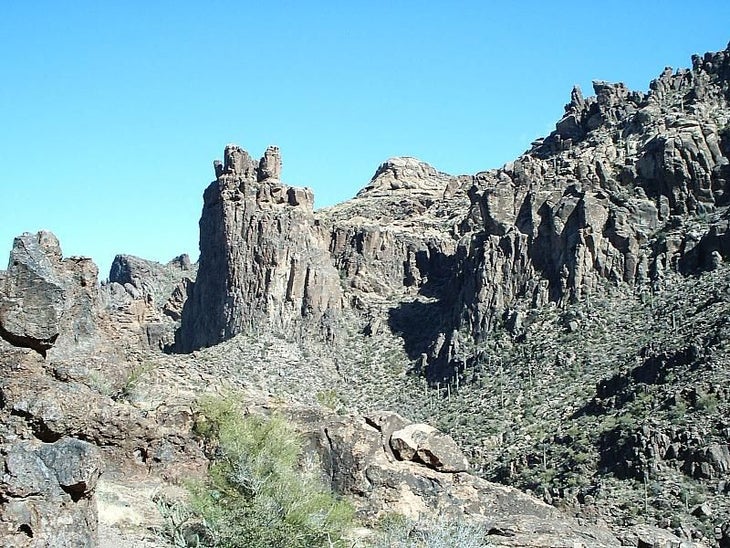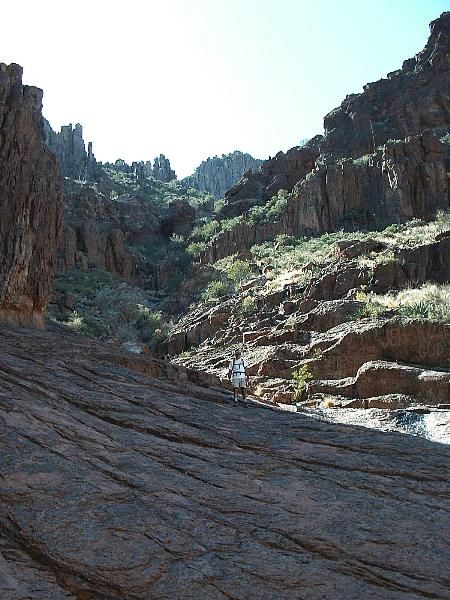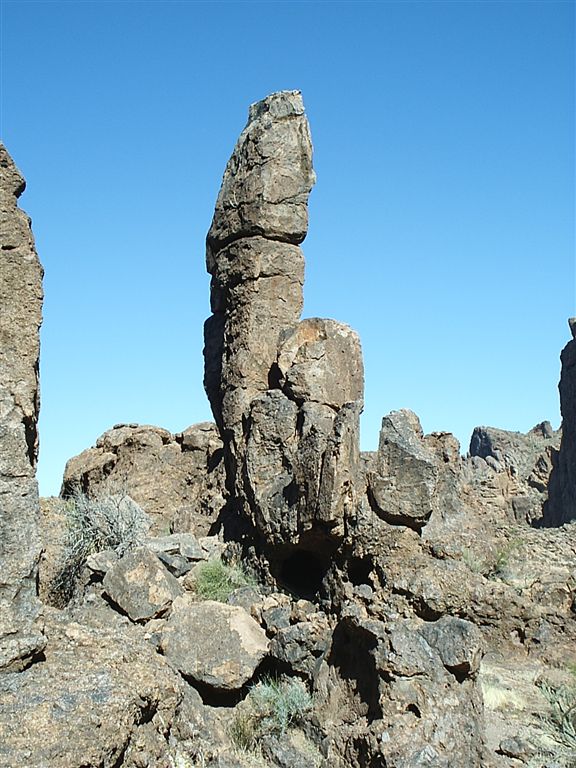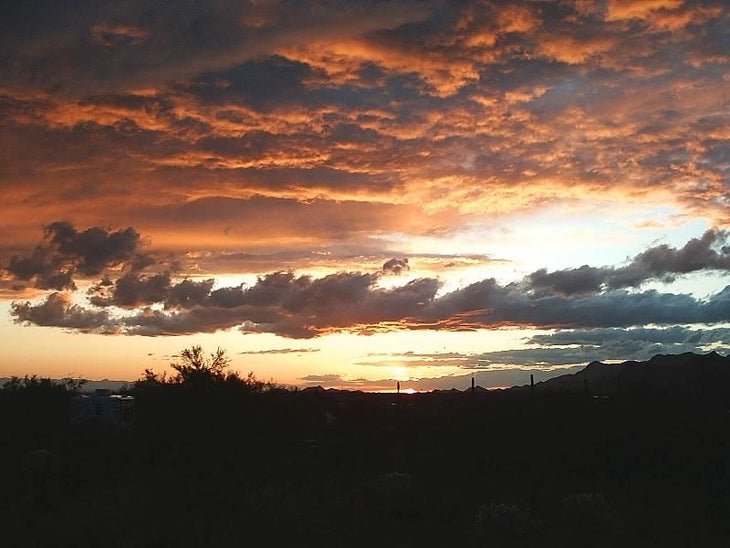 Trail Facts
Waypoints
SIP001
Location: 33.4593505859375, -111.480102539062
Head S on Siphon Draw Trail for easy stroll through Lost Dutchman State Park; pass numerous interpretive signs
SIP002
Location: 33.4563407897949, -111.480796813965
Pass campsite, then turn L @ T
SIP003
Location: 33.4535713195801, -111.479103088379
Turn L @ T, marked with trail information board. Hike SE through landscape freckled with mesquite and palo verde
SIP004
Location: 33.4522705078125, -111.476898193359
Pass through gate in fence; moderate climb on rocky trail
SIP005
Location: 33.4500694274902, -111.474197387695
Straight (SE) on Siphon Draw Trail @ 4-way with Jacob's Crosscut Trail
SIP006
Location: 33.4470291137695, -111.470802307129
Travel past crumbling foundation, a remnant of the Palmer Mine. Ahead, rock wall rises on L as canyon narrows
SIP007
Location: 33.4418487548828, -111.459999084473
Ascend final section of trail on slanted slickrock slabs. In 150 ft., off-trail trek begins at seasonal waterfall; hike SE up-canyon toward saddle
SIP008
Location: 33.4408187866211, -111.458503723145
Turn hard R @ saddle and contour SW. Ignore painted white dots that continue SE, marking route to the Flatiron
SIP009
Location: 33.4404411315918, -111.459701538086
Walk past a solitary, 20-ft. rock spire, then continue SW on climbers trail
SIP010
Location: 33.4382781982422, -111.46410369873
Locate geocache left by Boy Scout Troops 852 and 863; head W
SIP011
Location: 33.4387092590332, -111.465217590332
From this rocky overlook above Siphon Draw, far-reaching views stretch E towards Phoenix and the Valley of the Sun and NW to the rugged volcanic slopes of the Goldfield Mtns. Retrace route
Siphon Draw Overlook
Location: 33.4387512207031, -111.465087890625
Views across Apache Junction and beyond into the Valley of the Sun.
Siphon Draw
Location: 33.4426078796387, -111.461387634277
Rocky spires punctuate the desert landscape.
Views to the north
Location: 33.4384498596191, -111.463577270508
Superstition rock formations
Location: 33.4455757141113, -111.468444824219
Slick Rock Terrain
Location: 33.4414024353027, -111.459579467773
Rock Spire
Location: 33.4401588439941, -111.459663391113
Superstition Sunset
Location: 33.4598541259766, -111.479621887207
Sunset marks the end of another day's hiking in the Superstitions.