Hike Peru's Mountainous Alto Route
Machu Picchu + mountains = Peru's most gorgeous alpine route.
Heading out the door? Read this article on the new Outside+ app available now on iOS devices for members! Download the app.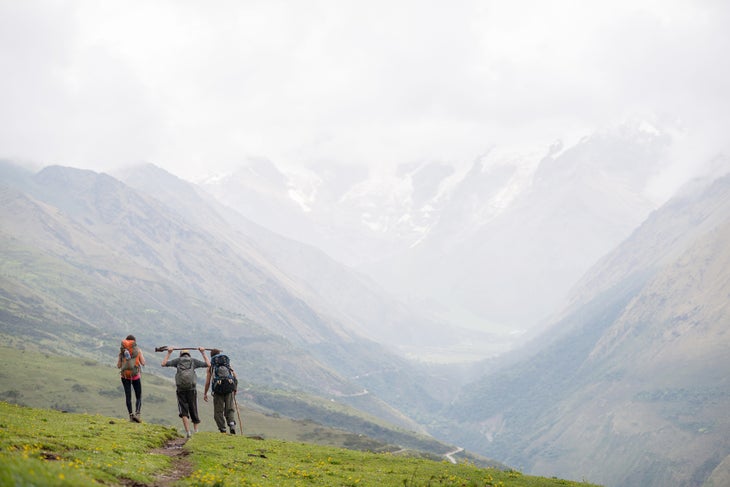 See 20,574-foot Salkantay (here, shrouded in clouds) from the valley floor. [photo: Andrew Bydlon]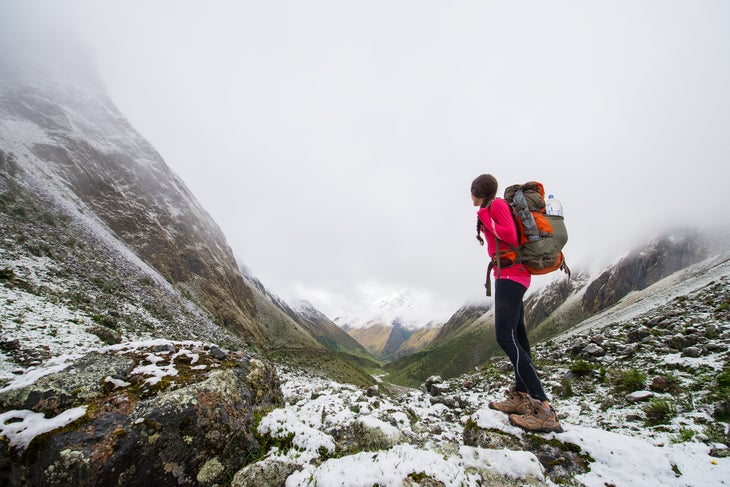 A hiker looks back toward the trailhead as she ascends Salkantay Pass. [photo: Andrew Bydlon]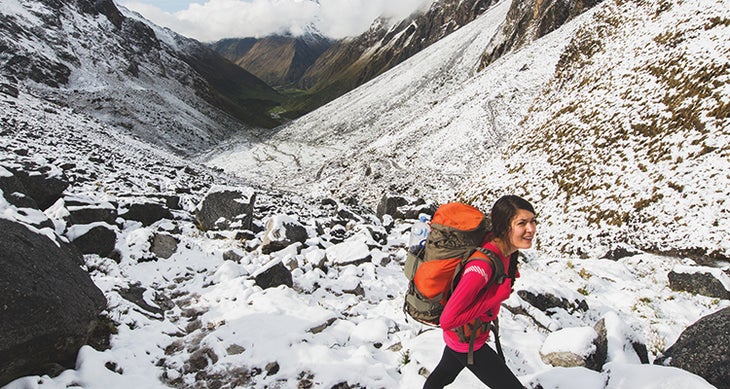 A hiker crosses 15,200-foot Salcantay Pass. [photo: Andrew Bydlon]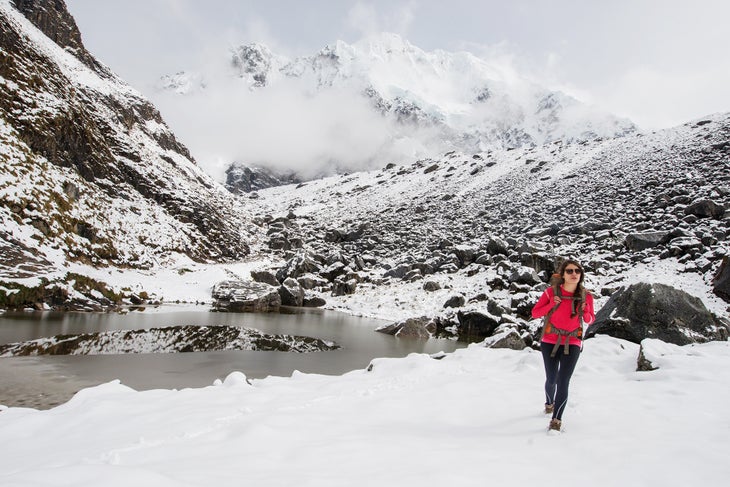 Before the pass, weave between small, unnamed alpine pools like this one. [photo: Andrew Bydlon]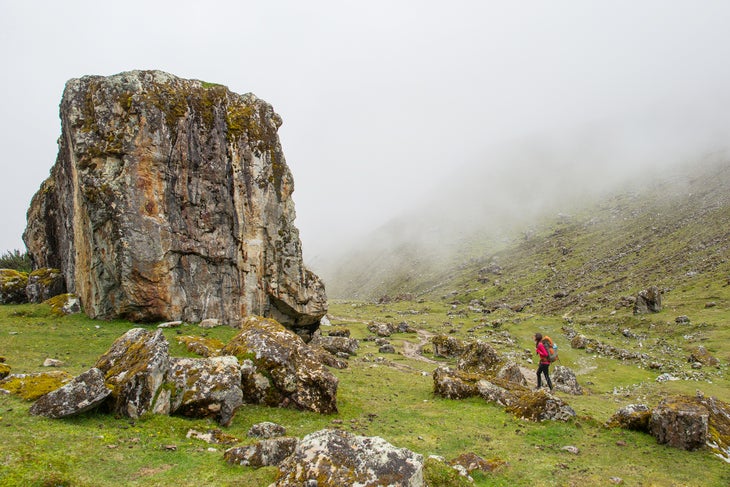 After crossing Salkantay Pass, the landscape changes dramatically. [photo: Andrew Bydlon]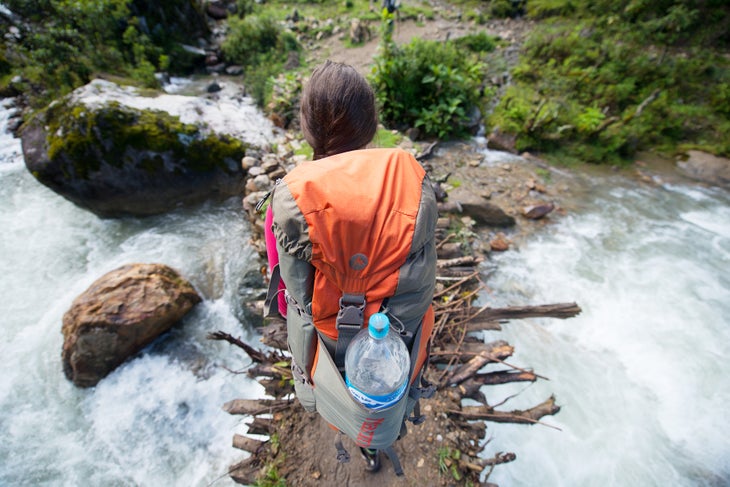 Cross manmade, jury-rigged bridges like this one en route to Machu Picchu. [photo: Andrew Bydlon]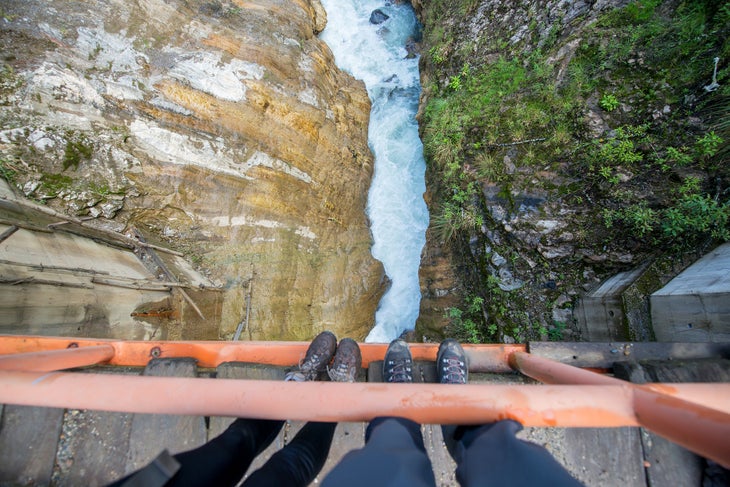 Hikers check out a towering waterfall from another manmade bridge. [photo: Andrew Bydlon]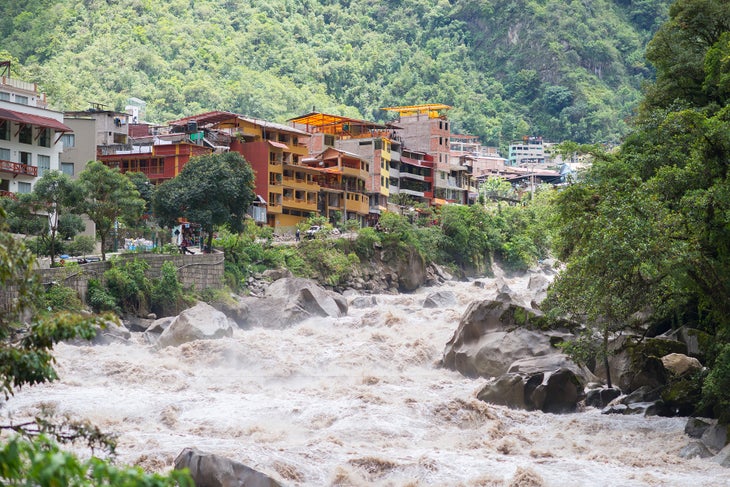 Pass through Aguas Calientes en route to the Machu Picchu ruins. [photo: Andrew Bydlon]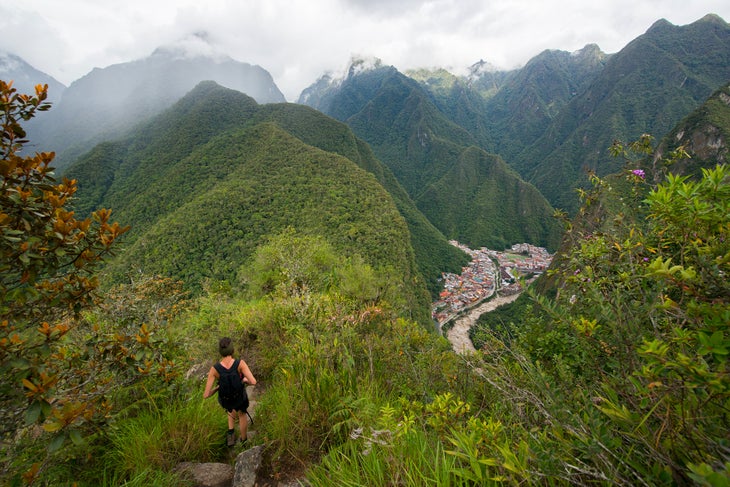 Make time to climb Putucusi, a super-steep, 8,400-foot mountain that overlooks the Machu Picchu ruins. [photo: Andrew Bydlon]
Ascending the ladders on Putucusi Mou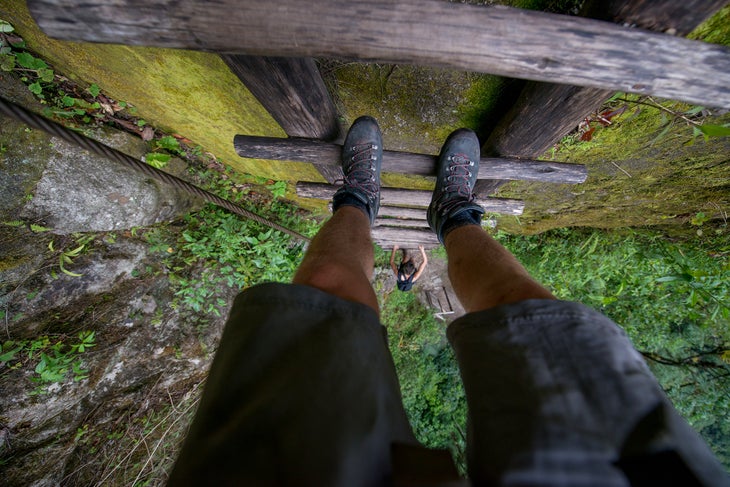 Putucusi is so steep that you'll have to ascend (and descend) wooden ladders like this. [photo: Andrew Bydlon]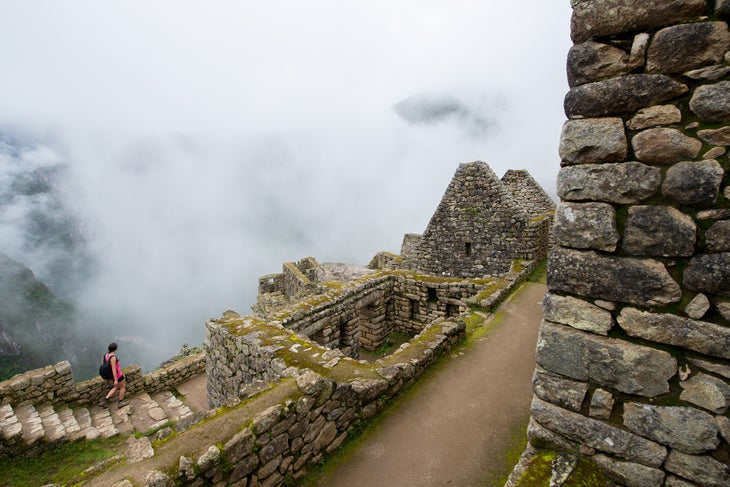 Reach the ruins at Machu Picchu at the end of the Salkantay Trek. [photo: Andrew Bydlon]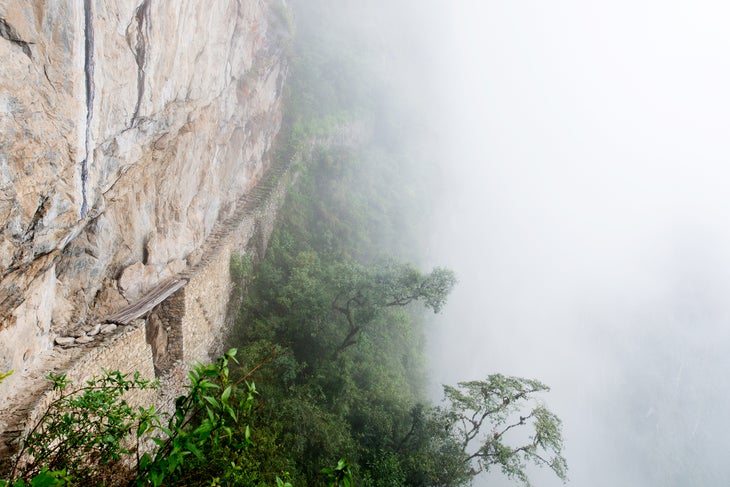 The Inca Bridge was built (by the Incas) as a secret entrance to the ruins. Be sure to check it out, but walk carefully: There's a 1,900-foot drop. [photo: Andrew Bydlon]
If you subscribe to the mountains-make-everything-better philosophy of backpacking, you'll love reaching Machu Picchu via this Andean route. The five-day Salcantay Trek winds through lush lowlands and over a 15,200-foot alpine pass en route to Machu Picchu. This Peru trek isn't quite as overrun as its famous alternative, the Inca Trail, but it's still popular, so I aimed for December—the height of rainy season—and encountered just a few trekkers (and daily rain). While non-technical, the route proved more challenging than the Choquequirao, as we had to trudge through mud and 6 inches of fresh snow to cross the pass.
Fittingly, "Salcantay" means "Savage" in the Quechua language. When we cruised into Machu Picchu on day five, we capped off our adventure with the super-steep, three-hour Putucusi Mountain hike. This out-and-back ascends ladders to a summit vantage across the valley to Machu Picchu—a must for any hiker, no matter how you get there.
Do It
The Salkantay Trek does not require a guide, but we recommend using one; the author used Adventure Life Guides (adventure-life.com). Expect to pay roughly $2,285 for a seven-day Salkantay Trek.
Season: For the best weather (but more people), go May through August; for more solitude, pack rain and snow gear and aim for December through April.
To see photos from Peru's solitary Choquequirao trek, click here.