PCT Week Two: A Mighty Wind
The Pacific Crest Trail drums up a wicked four-day storm.
Heading out the door? Read this article on the new Outside+ app available now on iOS devices for members! Download the app.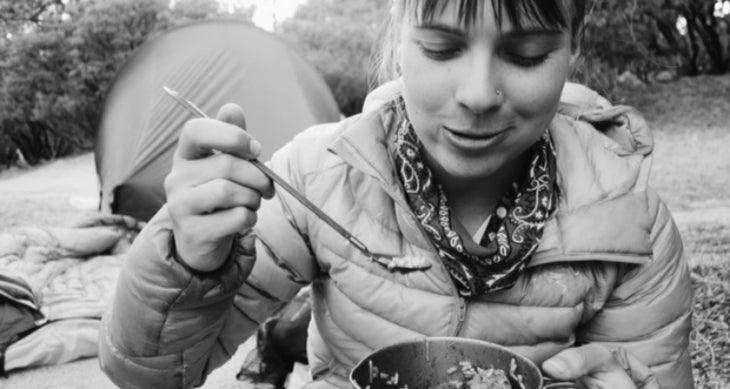 I love instant rice and beans cooked on my little MSR micro rocket. Photo: Avry Martinson.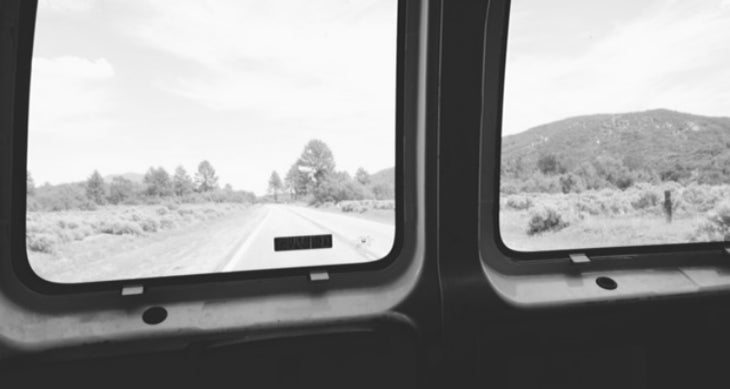 Paradise Cafe lived up to its name, and gave us a ride! Photo: Avry Martinson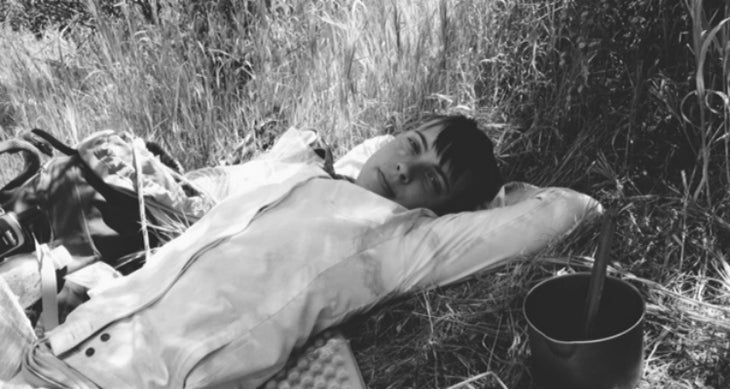 Lunch breaks aren't always easy — here I am sweating and trying to hide from the desert sun. Photo: Avry Martinson.
The Pacific Crest Trail defies expectations. I came to the desert feeling certain that heat, desolation, and cacti were in my future. I have had some heat, a few patches of emptiness, and more cactus than I've ever seen in two weeks. But I have also lived inside a cloud of furious wind, freezing temperatures, chilling rain, and complete lack of sun for nearly the entire week—not at all what I was expecting from this spot of desert.
I headed up into the San Felipe Mountains, and discovered the bad weather after the climb. I found myself clinging to the side of the mountain, sheer cliffs dropping straight to the desert floor, thousands of feet below. The wind rushed at me, trying to throw me from my precarious perch. There were names of people on placks, memorials of those who have passed on, and I wondered what this strange place was. Hurrying on, I camped in a boulder field, wondering if the storm would turn into lightning.
The resounding sound I heard for four days was the wind. It was my enemy, always chasing me down, finding my hiding spots, torturing me through the night. I heard the "thwap, thwap, thwap" of the fly furiously trying to take off into space. I heard the screech as the wind push hard through small spaces. And always I felt the distressing chill down my back.
For those four days, each feeling like an eternity, I kept my head down and shut my brain off. I sometimes listened to an audiobook, but more often refused to think at all. And each night I believed it couldn't possibly keep on like this—it was the desert in spring, not the Pacific Northwest in winter!
It didn't rain until the fourth day. The entire time, I lamented the bad weather that wasn't even helping California's drought. But it just had saved up the downpour for one miserable night.
In the morning, after hours of rain and wind and wind and rain, I woke up to a gloriously still fog. The mountains were quiet and gentle. I moved through the fog as if in a dream, unable to believe it was real. As the day heated, the mist burned off, and I found myself out of those inhospitable mountains and into beautiful flatlands, full of golden grasses.
It was a different world, more like prairie than desert. And, rounding a bend, I found a massive herd of cattle making their way through the rolling hills.
Finally I reached Warner Springs, the object of my desires. It was warm, desert, and offered up cheeseburgers to my wind-worn self.
This trail is constantly shocking me. Around each turn it never twists in the direction I expect. During each day, the terrain changes in such strange ways. And the desert is forever a mystery—unpredictable and different every few miles.
I keep looking north, wondering what can possibly lie ahead. The only thing I know is it will be something I could never dream up.