PCT Week Three: Pushing Limits
Finally getting trail legs on the Pacific Crest Trail.
Heading out the door? Read this article on the new Outside+ app available now on iOS devices for members! Download the app.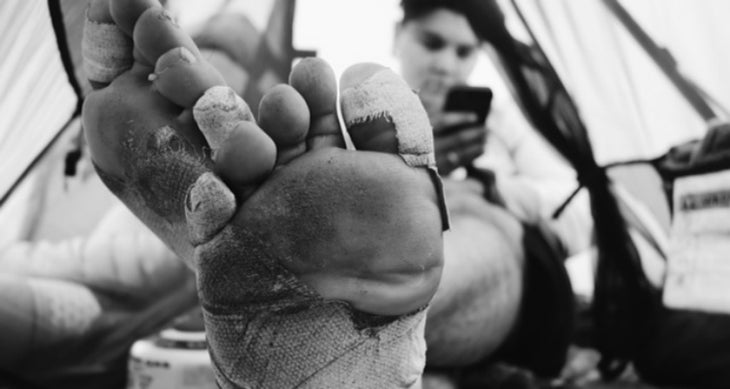 Sometimes the desert ruins a good pair of feet. Photo: Avry Martinson.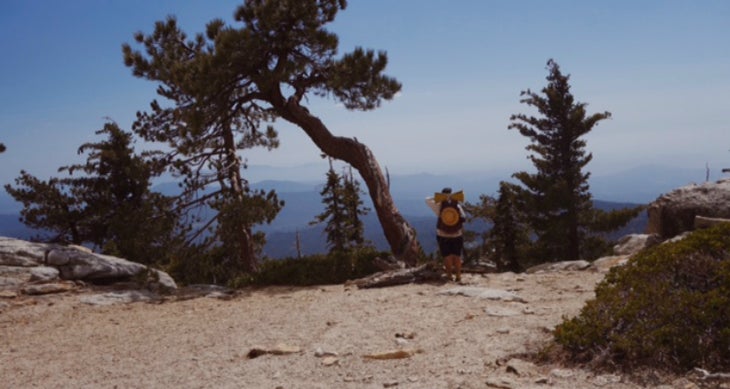 I climbed from Idlywood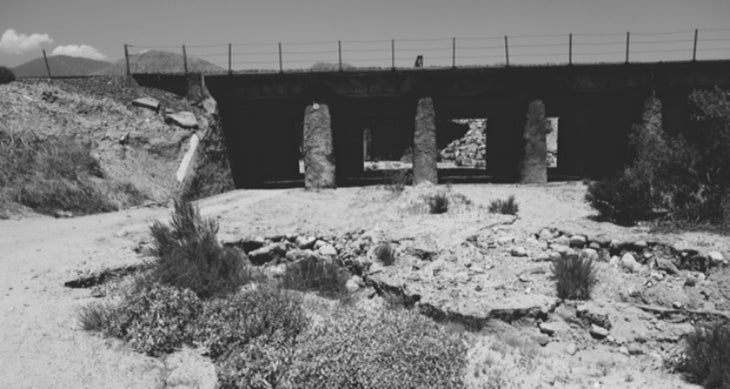 The wilderness trail meets humanity in eerie places, like this highway underpass. Photo: Avry Martinson
This week started in Idyllwild, a town seemingly made for hikers. Everything was within walking distance, priced just right, and overwhelmingly friendly. A man stopped me in town, apologizing for not giving me a ride when he saw me earlier. Another chatted me up about the weather and how I was liking the trail. Yet another, younger, told me about his plans for starting the trail himself. Everyone smiled, and I was giddy with the sweetness.
I took two "zeros" (days without any walking), the first spent in a room with four inch thick shag rug so comfortable I could have slept on it instead of the bed, a whirlpool tub, and a real fireplace with included fire log. I spent the days wandering around the bright, clean stores, stocked with an impossible amount of food in a unimaginable variety of flavors. I gathered a ridiculous amount of it in my wire basket and lumbered back to my room to unpack and repack it all.
My hiking partner and photographer, Avry "Little Ant" Martinson took on the doctor, and was given the fateful diagnosis: plantar fasciitis. And worse, the recommended suggestion: rest — the worst four letter word you can say to a thru hiker. It was decided that we would hike together to Palm Springs and meet again in Wrightwood, where Ant could rest.
After the glorious stop in town, San Jacinto stood tall above, waiting to be climbed. My feet took me higher and higher along the ominous sounding Devil's Slide trail. It bobbed and weaved amid stunning evergreens. I breathed in huge lungfuls of the stuff, hoping to save some to carry me straight through the rest of the desert.
It was crisp and cool, perfect weather to trip along with a pack, heavy with food and water. I ate a snack at the top of the climb, tearing apart gummy worms and watching the light play tag on the pine needles, straight through the trees.
The descent off the mountain was sustained — three long days putting much wear and tear on my knees. They groaned under the weight of water and strain of gravity, but not as bad as Little Ant's tendons did, as we winced down the mountain. And as the trail grew steeper and more mangled, the thick trees, always quick to offer shade, gave way to the scrub of the desert and hummingbirds and bees filled the air around me.
Then, quite suddenly, the ground finished its slope, and I took off through a long, deep sand pit surrounded by windmills. The wind was incredible, flattening me into a 90 degree angle to better push through that strong gale.
And then Ant was gone, and I took off on my own, bivvy packed deep in my bag and stoveless for the first time. My mind spun, adjusting to the new hike, at my pace, on my schedule.
It wasn't long until I found a friend, a cheery woman with bright eyes and sun drenched blonde hair named Rainbow Dash, and we danced along big miles, climbing and climbing back into the mountains towering high above the desert floor, the huge windmills shrinking and shrinking until they completely disappeared.
Rainbow Dash, a veteran thru hiker (Appalachian Trail 2012), taught me a thing or two about trekking. And, after a few weeks on the trail, my trail legs caught up to me. My feet are harder, calves constructed out of new, motionless material, and my stomach crushes calories in increasingly alarming quantities.
I did my biggest day ever, trotting along behind Rainbow Dash, 23.3 miles. That was exactly .3 miles longer than the longest day of my life. I felt so strong, so ready to take on the rest of the trail.
The better I feel, the more I think about why I am thru hiking this trail. My purpose is simple: I am hiking to create scholarships for children dreaming of attending a YMCA program dedicated to teaching young people leadership in the wilderness. The wild has given me so much — especially the power of knowing my strength in the face of overwhelming doubt. Passing that knowledge on is important to me, especially to kids who might not otherwise have the chance.
To learn more about the cause that is propelling me ever forward visit: www.cycked.org/give.